I recently came across an Indian business executive by the name of Kartikeya Sharma. Mr. Sharma is best known for being the founder of the ITV Media Network, an Indian news network. He is also the founder of Prosperity, a sporting organization that recently teamed up with the Wrestling Federation of India to launch the Pro Wrestling League. Let us take a deeper look into the life of Kartikeya Sharma in the hope that his achievements may inspire us to grow and become as successful as he is.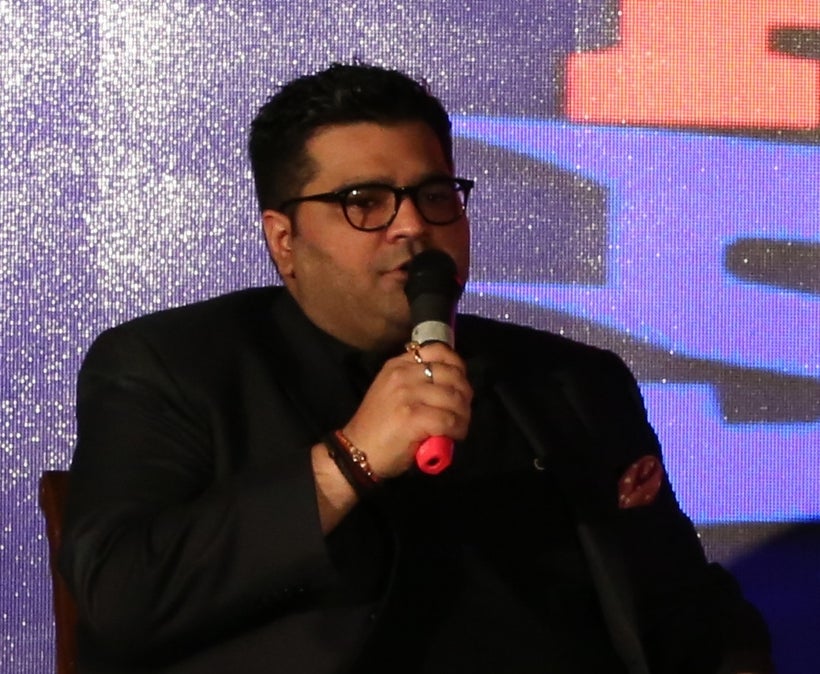 The ITV Network (Information TV) is a news company based in India. This news network is made up of television news, as well as newspaper and online publications. Kartikeya Sharma launched the ITV Network back in 2007. Its primary television channel was India News, a 24-hour Hindi news channel. What started off as a National news channel that would, later on, develop into five more Regional news channels?
In 2012, Sharma acquired NewsX, a 24-hour English-language news channel. This is currently India's only English free to air news channel. Besides being the recipient of many international awards, NewsX also serves as an online publication. A very impressive online publication too, with plenty of content that's focused mostly on Indian news. Another online portal within the ITV umbrella is Inkhabar, a Hindi online news publication.
Kartikeya Sharma was also instrumental in acquiring more media businesses to include within his ITV network of news channels. Two of which being newspaper publications in the form of The Sunday Guardian and Aaj Samaj. The Sunday Guardian, launched in 2010, serves as an independent Sunday newspaper and is published in English. Aaj Samaj is a daily newspaper that is distributed all over India. This Hindi newspaper was launched back in 2007.
So in total, the ITV Media Network is made up of 3 National news channels, 5 Regional news channels, 2 Newspapers, and 2 Online portals. The company also employs around 2025 people in many offices and bureaus across India. All of this is due to Kartikeya Sharma's dynamism which is clearly evident by his ability to progressively expand his businesses.
As of 2015, Sharma has successfully launched 5 regional TV channels through his India News network. These channels currently broadcast across Haryana, Rajasthan, Madhya Pradesh and Chhattisgarh, Uttar Pradesh, Uttarakhand, and Punjab. Sharma's iTV Network also acquired a major stake in a broadcasting management firm; Trilogic Digital Media LTD. TDML manages the complete operations of Hindi entertainment channel, Sahara One.
In 2015, Kartikeya Sharma introduced Pro Sportify, a local sporting initiative. The aim of this program is to strengthen the level at which sports and athletics are being played in India. We all know that there are vast amounts of new talent being produced in this largely populated continent. But most of that talent is squandered away due to poor playing conditions and little support from communities. Pro Sportify hopes to fix this by encouraging athletes to continue with their dreams in the hope of reaching international levels.
More on the business side of things, Sharma's Pro Sportify, together with the Wrestling Federation of India, introduced the Pro Wrestling League. The Pro Wrestling League (PWL) is similar in stature to another famous sporting event, the IPL (Indian Premier League, an international cricket league). The PWL consists of 6 franchise teams with 9 players each, 5 men and 4 women. The players are made up of international players as well as local Indian players. One of the league's most notable players is three-time world champion Adeline Gray from the USA.
The IPL is an ultra successful league that is known for being among the highest paid leagues in the world. Some of the biggest international cricket stars compete in this league which also has exhibition matches and tournaments in other countries besides India. The PWL has its sights set on similar accomplishments to that of the IPL. Even with the fact that wrestling isn't as popular as cricket in India, the PWL did manage to produce two superb seasons of wrestling. Season 2 recently concluded with the NCR Punjab Royals being crowned champions of the league. The prize money for this event is estimated at 300000 dollars.
Sharma has already achieved so much as an individual at such a young age (35 years old). He has his Honors and Masters in Business Management. He achieved this by studying at Oxford University and Kings College London. Sharma also went on to successfully startup multiple media businesses and sports organizations. This has all led to him being named News Television CEO of the Year 2016 at the eNBA Awards, an Indian news broadcasting awards ceremony.
Calling all HuffPost superfans!
Sign up for membership to become a founding member and help shape HuffPost's next chapter
This post was published on the now-closed HuffPost Contributor platform. Contributors control their own work and posted freely to our site. If you need to flag this entry as abusive,
send us an email
.