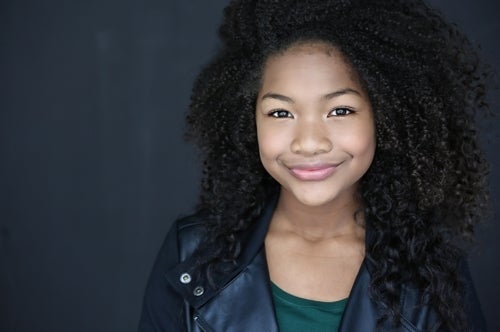 This July parents stormed social media with the #savedocmcstuffins tag when it appeared that Doc McStuffins, the hit animated series about a black girl serving as a doctor to toys, had been cancelled. After a few days of countless tweets and posts about the importance of Doc, Disney announced that in fact the show would be continued with voices by The Wiz Live's Amber Riley and Black-ish's Anthony Anderson.
The impact and fan support of Doc McStuffins has been definite, with how it produced $500 million from merchandise sales in just a single year, galvanized a "We Are Doc McStuffins" movement among black women physicians, and featured Michelle Obama's voice in a special episode.
But who is the voice behind Doc? Meet 12-year-old Laya Deleon Hayes, the energetic, eloquent actress who brings this beloved character to life. I took the time to sit down with the talented Laya, only to discover she is just as inspirational and captivating as Doc herself.
From the moment I met her it was easy to see why Laya is such a natural performer―she grabs your attention instantly, with big, bright eyes and a bubbly personality. Dressed stylishly with a sparkly headband and sleek black purse, something about her hints she isn't just your average preteen. Although still in middle school, she leads a life with the career responsibilities of an adult. She balances her voice-over work with other jobs in commercials, movies, and TV shows (She's also appeared in Grey's Anatomy, Chicago Fire, and Santa Hunters, to name a few), not to mention homeschool and regular chores.
Somehow through it all she remains down-to-earth, saying, "I stay kind of grounded with my parents, they are pretty awesome. I'm really busy during the week, so on weekends I want to chill. I have friends from my neighborhood that I hang out with who aren't in the business, so I can kind of just escape and hang out. And even my friends that are in the business are just kids, they just want to have fun."
In that sense, Laya is just like other kids―she loves unicorns and food, hanging with her friends or going to theme parks, and giggles as we discuss how cute Dylan O'Brien is in the Maze Runner series.
Yet unlike others, Laya discovered, and chased, her passion quite early. A triple threat, Laya first began performing when she was just five. "First I started dancing because I really liked performing on stage," she says, smiling that warm grin. "My best friend told me she was doing singing lessons, and I was like, I want to do that too! I started singing classes, and she actually quit, but I kept doing it, and I LOVED it, and so I told my dad that I wanted to get into acting." Well, sticking with singing has certainly paid off!
Laya was born in North Carolina and grew up in Texas, which she calls her real home, although she loves L.A. She had a natural gift in front of audience, doing the school announcements, which, ironically, was also a voice over. When her family moved to L.A., Laya was able to further pursue her dream.
Laya was cast as the voice of Doc for Season Three, after Kiara Muhammad. "I got lessons with a voice over coach, he pretty much taught me everything about Doc," Laya recalls, thinking back on the audition process. "I would go home and listen to Doc's voice and see how I could make it my own in a way. I went in about three times, and after the third time we kind of knew I had it. When I booked it I was just ecstatic."
Laya, who is wise beyond her years, understands how important representation is for kids. "I'm inspired by Doc McStuffins because she's black," she says. "I love that about her. I think it's great that she's African American. There aren't a lot of animation characters like that out there. When I wake up and I turn on the TV I'm so glad I can see a girl who looks like you and me."
Laya's words ring true in an industry that is slowly but surely opening the doors for a broader range of identities. Laya herself isn't just a great role model for girls of color, but any young person who has a dream to chase. "I would say to other kids who want to be in the business, if you want to do it, go for it," says Laya. "Follow your dreams; the most important thing is to believe in yourself and have confidence."
You can follow Laya on Twitter @layahayes and on Instagram @officiallayahayes
Musical.ly=heyhiwassup •Snapchat=cupcakesred247
Amanda Gorman (@amandascgorman) is the Inaugural Youth Poet Laureate of the West and Founder of the literary organization One Pen One Page. Her first collection of poetry, 'The One For Whom Food Is Not Enough', is distributed by Penmanship Books.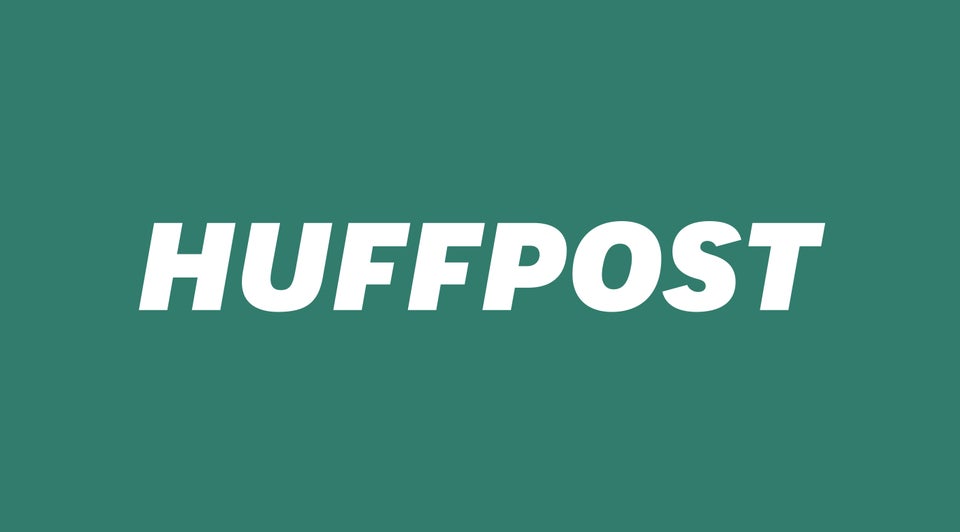 Signs You Grew Up In A Family Full Of Doctors
Popular in the Community