The subscription box phenomenon has really changed the way men and women get their hands on new products to sample before they buy.
Beauty industry vet Liz Ranney and her team at Austin-based LuxePineapple, are blazing a new trail with their customer curated "un-subscription" box.
Enjoy my interview with Liz where we talk about how LuxePineapple differs from other beauty boxes, the future of beauty box subscription services and what's next for the brand.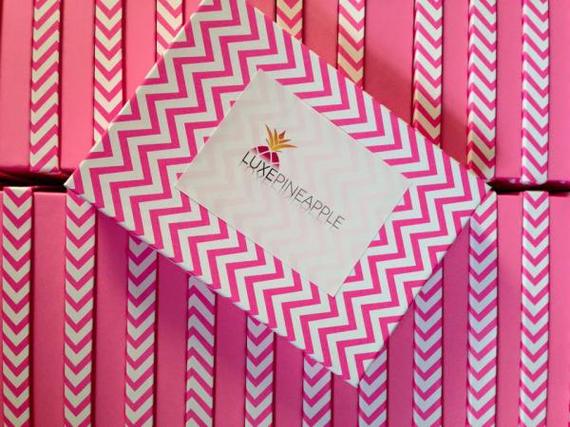 Tell me about what motivated you to create LuxePineapple.
Liz Ranney: We've been in the beauty industry for our entire careers. Until the inception of LuxePineapple in 2013 we were on the professional side; LuxePineapple is our first direct-to-consumer venture. I started the planning process for LuxePineapple about 6 years ago when the economy took a downturn. Because working in the professional beauty arena requires a certain "look" I was seeking ways to keep my beauty needs met without sacrificing the brands I wanted, given my smaller budget. We have always maintained one simple goal: To source the best in skincare and cosmetics, and offer them at amazing prices with free shipping. LuxePineapple is here to remind women (and men-we have a few of those, too) to take a few minutes to celebrate themselves. We all deserve the small luxuries. We want every single package we ship to feel like a present when it arrives and to absolutely make someone's day. Discount doesn't need to look like discount when it arrives in the mail.
What makes LuxePineapple different from the typical box services currently available?
LR: We call ourselves the un-subscription box. LuxePineapple isn't a subscription-based service, nor do we plan to ever become one. Our "Boxes of Joy" are released 3-4 times per month and, with the exception of the quarterly mystery boxes, we show the contents and full description of each "Box of Joy" as they are released. With our boxes each Lovely can pick and choose which products meet her needs, wants, personal style and beauty budget. Beauty is personal and we leave the choices completely up to the consumer.
Do you think LuxePineapple has influenced traditional beauty box subscription services to allow customers more choice when it comes to what is included in their boxes?
LR: I wouldn't say we've influenced any of the traditional beauty box subscription services. What we have done is given consumers a totally different option to try products in a budget-friendly and fun way by involving them in the process. We are interactive in that we include our Pineapple Lovelies in conversations about beauty so that we know what they want.
What do you think is in the future of beauty box subscriptions? Do you believe they will remain as they are now or do you believe they will transition to look more like the LuxePineapple model?
LR: Every new trend has a rise and fall; there's always a "next evolution". Beauty subscription boxes seem to be taking a choice-oriented direction, which I think is great! Give people what they want.
Beauty consumers are inundated with choices and there are new companies hopping on the subscription box bandwagon daily. The successful subscription-based services have adapted to offer choices via personalized quizzes and some options to customize product selections.
What's next for the LuxePineapple brand?
LR: Spring 2015 is major for us, as we have been in the planning phase of my "pet project" for almost a year and it will soon be ready for release. It's something completely brand new to us. We have the collaborations with [a few] indie brands coming in the next several weeks. We at LuxePineapple have been incredibly blessed and are adding to our community of Pineapple Lovelies daily. We have contests and giveaways scheduled on our social media platforms. A newish addition is utilizing our social media to spread positive messages and give back to our local communities which we hope will motivate others to do the same.
Liz and her team are doing amazing things. LuxePineapple offers an exciting and fresh take on beauty boxes. Featuring some of the most popular brands in the industry, LuxePineapple attracts enthusiasts who enjoy customized beauty at a reasonable price. Ready to order a "Box of Joy"?! Visit LuxePineapple to get started.
Image of Luxe Pineapple boxes via LuxePineapple. Photo credit unknown.
Parts of this interview were originally posted on my blog Pop Goes the City and have been edited for length. This allowed for additional, unreleased content from the interview to be added here.