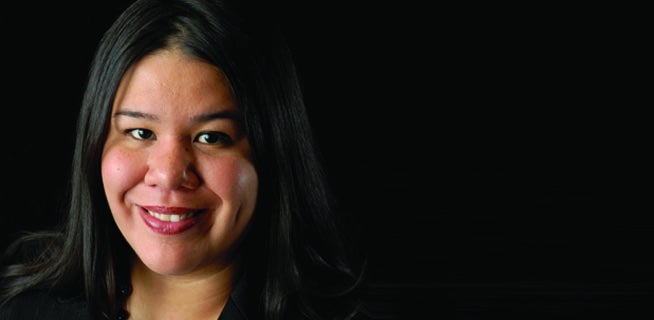 With today's political climate, gender equity is a common hot topic. Most people are aware of the wage gap between men and women, however few realize how it disproportionately affects diverse women . On average, Latinas earn only 54 cents to the one dollar versus non-Hispanic males. Increasing awareness around this concerning gap and advocating for inclusive policies is critical to make an impact.
Unfortunately, the pay gap for Latinas who are immigrants is actually much greater, earning as little as 35 cents to the dollar. Some of these women are literally working days and sometimes weeks, and in the end they are either given a bad check that bounces or they're just simply outright not paid. This concerning reality has inspired the work of Monica Ramirez, award-winning civil rights attorney, advocate and author to create a movement to elevate Latina Equal Pay day on November 2nd.
Daughter and granddaughter of migrant farmworkers, Monica was encouraged from a young age to get involved with social issues and public service, which led her to pursue a career of fighting gender inequity and gender-based violence. Monica founded the first U.S.-based project dedicated to representing female farmworker victims of gender discrimination and workplace sexual violence. She went on to lead several large scale initiatives, before attending the Harvard Kennedy School to earn a Master's in Public Administration. Currently, Monica is now the Deputy Director for the Labor Council for Latin American Advancement (LCLAA) and is leading the largest Latina workers empowerment platform in the U.S.
I asked Monica about her journey and the injustices she is working to eradicate, and this is what she had to say:
Tell us about your background
I was born and raised in Northwest Ohio. I started my professional career by creating the first
legal project in the U.S. specifically focused on addressing gender discrimination against migrant farmworker women through a post-graduate fellowship that I was awarded to work in Florida. Later I was fortunate that the Southern Poverty Law Center allowed me to take my state-based initiative and turn it into a national project called Esperanza: The Immigrant Women's Legal Initiative. I have spent my entire career fighting for gender equity for Latinas and other women workers. Since I have been in DC my work has been focused on policy issues impacting Latinas and their families, including the gender pay gap. I am also very committed to supporting and encouraging Latinas to pursue public leadership positions.
What about your family or journey has prepared you to do what you do?
My family and many Latinos who live in the community where I grew up in Northwest Ohio were drawn to the area because they worked as migrant farmworkers. They eventually settled out of the migrant stream to live in the area year-round. My siblings and I were not raised working in the fields and we were fortunate to live in one place year-round, which is not something that some of my relatives had experienced since they traveled the migrant stream to work. My parents raised me and my siblings to be proud of our Latino culture. They taught us about social justice issues, including issues affecting migrant farmworkers, and they stressed the importance of giving back to our community. It was because of their influence that I made the decision to become a public interest attorney. My parents prepared me from a young age for my career as a social justice and civil rights advocate.
How did you get to Harvard?
Growing up in my small rural Ohio community, a school like Harvard was not even on my radar.
It was not a school that I dreamed about attending because I did not even know to dream about it. After attending college in Chicago, my world was much bigger, and I learned about the importance of attending an Ivy League school, like Harvard, but I did not think that I would ever be admitted. I had been a practicing attorney for over a decade when I made the decision to return to school to get my Masters in Public Administration at the Harvard Kennedy School (HKS) because I wanted to focus my education on nonprofit management and creating successful public-private partnerships. A mentor suggested that I apply. He had a lot more confidence in me than I did because, despite my years of work on really important issues with great impact organizations, I thought that HKS was out of my league. Thanks to his encouragement, I threw my hat in the ring and I was accepted. It was an incredible experience.
I learned so much from my classmates and professors. I also hope that I taught my classmates and others in the Harvard community about the plight of migrant farmworkers, particularly women, and some of the issues confronting Latinos across our country. One thing that made my experience different is that I returned to school with a one-year old son. I was not the traditional student and it was a big sacrifice for my family when I decided to take a break from my career to go back to school, but I believe that I am a stronger advocate because of it.
What's keeping Latinas behind in equal pay?
Many factors stand between Latinas and closing the pay gap. We are not being hired at the same rates for mid-level and higher-level positions that pay more, offer better benefits and provide opportunities for advancement. We are underrepresented in the C-suite, we comprise just over 1% of lawyers in the entire country, and a small percentage of Latinas earn more than $100,000 year. Even though we are a growing force in the labor market, we are making major contributions in every sector and we have so much potential, our work is not being equally valued by employers, which is reflected in the compensation that we receive. We also need important policy changes that would address some of the issues that impact a Latinas' ability to earn equitably during her career, like paid sick and family leave and protections that prohibit employers from relying on prior salary history to set compensation packages.
In some of your papers and blogs, you mention how the wage gap is bad for everyone, not just Latinas. How do these burdens affect the U.S. as a whole?
Well first, in addition to the Latina, if she has a family, not being paid equitably clearly has a direct impact on the family members. That ends up having an inter-generational effect, so if a Latina worker is being underpaid and that means she can't afford to put her child in certain after school programs or enrichment activities or even help save to put her child in college, then that student might have to take out student loans because they don't have the financial support from their parents because their mother wasn't paid equitably. Then of course we know the data on student loans, that it takes Latinas twice as long to pay out their student loans because of the pay gap. So it's just a huge cycle that has a long term impact, from the first individual who is underpaid and then onto her family members.
But that also affects our community as a whole because when you have people who aren't making enough at their job, that means sometimes they have to work two or three jobs to meet their basic needs. And that means that person isn't available to be engaged in their community. They can't be a part of their neighborhood; they can't attend the parent-teacher meeting. There are all these side effects of having to have more than one job. And not being able to engage Latina workers in their community to help make changes is very problematic for our democracy.
In terms of the overall economy, there's lots of data that talks about how Latinas, in terms of the economic contributions that we make as consumers, rate very high. If we had more money to spend, if we were paid equitably, what would our contribution look like then? We are already performing at very high rates, in terms of our consumer intake, what would be the possibilities for growth in the economy in other ways if we were paid more? We would be able to buy houses, cars, pay for our future and have safety nets in place. But because we're not being paid equitably over the course of our career, those opportunities are diminished.
If you had a magic wand or the genie gave you three wishes, what would you ask for or do?
I would ask for equity for all people regardless of gender, race, socioeconomic status or any other characteristic
I would also use one of my wishes to instill universal compassion. I think that if we open our hearts and put ourselves in other people's shoes that this could go a long way to prevent abuse, exploitation and intolerance. It would also enable us to find a way to support each other so that we can all succeed and live full lives
Immigration reform- An estimated 11 million people in our country live in the shadows of our society because they lack authorization to live in the U.S., there are DACA recipients who are living through a new period of instability and child refugees and their mothers who have been in immigration detention for months-some have reportedly been detained for more than a year. I would use my magic wand to fix our broken immigration system so that these men, women and children can live without fear, thrive and continue making valuable contributions to our country.
What are some of the most surprising and rewarding things about your work
The most surprising thing about my work is also the most rewarding. I have learned that there is no one right strategy or "right way" to address or solve most of the social problems that exist in our country today. I think that it is surprising because sometimes people believe that there is a "magic" solution or, depending on what profession or lens a person brings to an issue, we might think that one strategy is the most important or most effective. I believe that to address many of the issues that exist in our world today, like closing the gender pay gap or eradicating gender based violence in the workplace, we need to use multi-prong strategies that bring in many actors with very different skill sets, approaches and perspectives. This understanding has allowed me to work with incredible people around our country and in different parts of the world who bring all our tools to the table to address issues. None of us can do our work alone and I am grateful that I have had the good fortune to work alongside incredible community members and other partners in the pursuit of justice for Latinas and other people in our country.
What would you tell someone who wants to get involved in fighting the issues you're fighting, but doesn't know how?
I would tell them to get engaged with a community organization. Spend some time doing a little bit of internet research about the issue they care about. Nothing intense, just reading about the issue and paying attention to who in their area is working on it. Then, I would reach out to those people in the area to see what they're doing and to find out how someone can get engaged on the ground. Because often, even if the campaigns are being managed at the national level, there is still local activity. That's probably the best way to go because I don't think people, particularly with these huge issues, should feel like they have to reinvent the wheel and there is likely somebody in their community who is interested in the issue either already working on it or interested in working on it with them.
What key initiative are you working on currently?
We're working on the National Day of Action for Latina Equal Pay Day which is on November 2nd, so that is certainly front and center at this moment because we are working with organizations around the country to raise awareness about the problem and to share information and resources with the community about what to do if they're experiencing the problem and how to engage on the issues. The other thing that we're working on that's related is what LCLAA has launched for the first time ever, what we're calling a Trabajadoras Fellowship.
The superpower that I have been blessed with is my ability to bring people together. I am a connector and over the years I have been able to bring together diverse groups of people, including likely and unlikely partners, to address very difficult and pressing issues.
When I was growing up my mother would always tell me that it was important that I never forget where I come from. She wanted us to always be proud of our culture. Over the years I have thought about that advice often and it has motivated me to not just be proud of my culture and to work to serve the Latino community, but to also be proud of the fact that so many of my family members spent years toiling in the agricultural fields of our nation to, literally, feed our nation. I am far away from those fields now. I recognize both my privilege and my responsibility. Many farmworkers still suffer many abuses. My mother's advice and parents' influence has helped me to never forget my duty to fight for justice and to work to improve work conditions for farmworkers and all workers in our country.
Under her leadership, over 40 organizations have come together as partners in equity to support this movement. To learn more about Latina Equal Pay Day and to take the pledge, get involved and take action visit www.latinaequalpay.org.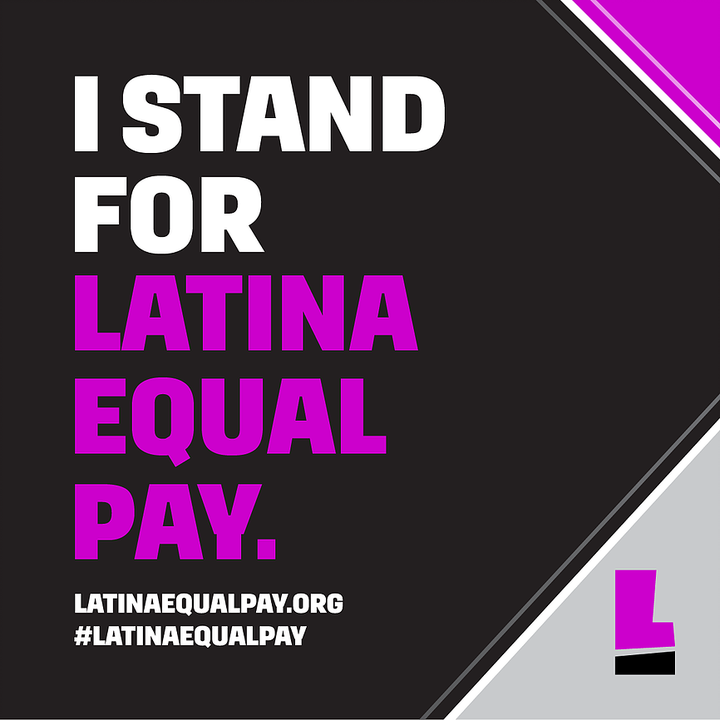 About the contributor: Lili Gil Valletta is an award-winning entrepreneur, independent television contributor and co-founder and CEO of CIEN+ and CulturIntel, a big data analytics, marketing and cultural intelligence firm helping organizations successfully engage diverse audiences and markets. She is a World Economic Forum Young Global Leader, member of the Harvard Kennedy School Women's Leadership Board, member of the YMCA USA National Board of Directors and the Women's Forum of New York.
Special acknowledgement to Emily Nachazel, graduate of the University of Kentucky with a Bachelor's degree in Integrated Strategic Communication, who researched and co-authored this opinion piece.
Related
Popular in the Community