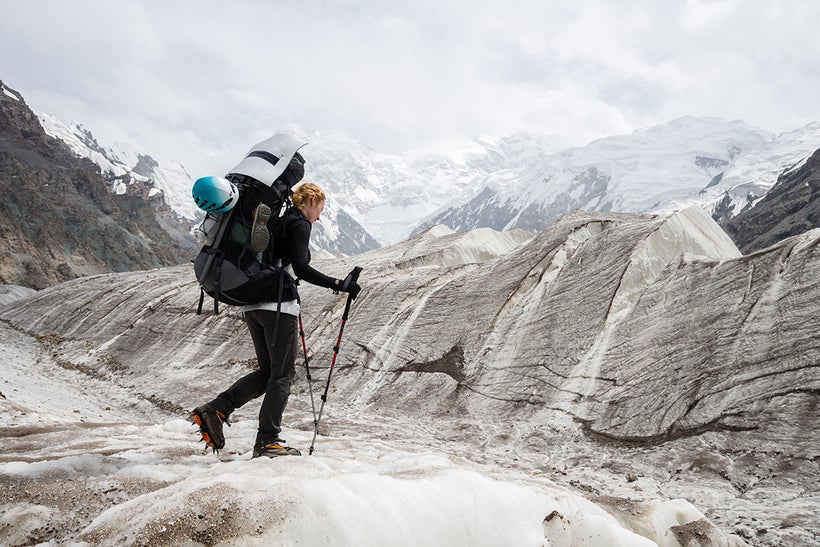 Meet Aurelija Urbonaviciute, a globetrotter turned startup founder. She is an avid polar explorer, mountaineer and sailor. She traveled to Greenland, Alaska, Patagonia, Kyrgyzstan and other regions by foot or while climbing beautiful peaks.
Having a background in business psychology, Aurelija is exploring new opportunities to improve communication. For the last 6 years, she led a global team of engineers, delivering end user technologies at Barclays.
Right now, she's turning a new page as co-founder of Tipi, a startup that is developing a smart communication platform for makers.
I reached to Aurelija to talk about her new career and the importance of uninterrupted time.
Why did you quit your job?
While working in a corporation I've met a lot of people who lead busy lives: always working long hours, always checking email and chats worried that they will miss something out. People who did not have enough time for their loved ones or activities they enjoyed. But actually not always these people even delivered the results they were happy about. The common pattern was that often they used to start out the day with great intentions to get the work done only to find it's 5 PM and they've barely scratched the surface. Every time they sat down to work on something, they got interrupted by technology or by the peers who could not find stuff. Having worked in different companies, I experienced that the bigger the company was, the worse the productivity situation got. People used to spend a huge amount of time checking email or responding to chat messages.
So I was thinking, "Is going completely offline and switching off all the channels is the way forward?"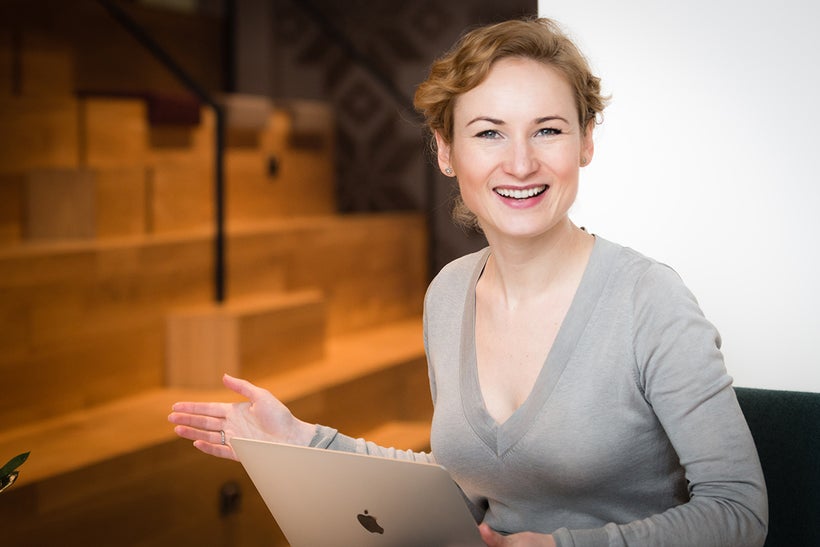 I realized how crucial communication was for my team success. At Barclays, I was leading a team distributed across 4 continents. I had to make sure everyone is aligned towards the same goals and understand them in the same way. There was not even an hour which would work for everyone around the globe to have a meeting together. The only way was to rely on technology. Real time chats did not solve the situation as they were not suitable for keeping information that had a long term value. The email was not comfortable for discussions nor sharing team knowledge. We needed something different and it had to be asynchronous as I was leading a team of makers - people who needed uninterrupted time for focused work. There are few more components that were important if you want to break the wicked circle and get back the productive time:
In the world of distraction people want to get only relevant information;
You can get a lot more done and push work forward if everyone can control when and how they get information.
I realized I could create more value building a product that could solve the ever important productivity question. Organization psychology background and corporate end user technology experience is a great composition in creating a communication tool that could help maker teams be informed and focused at the same time.
Who inspired you to start your first business?
Understanding the problem to its core and true belief that with a great team we can really solve it. We are a team of makers, who not only have the experience in building products, but also working in distributed team for many years. We all know that staying aligned is equally important as deep and distraction-free work. We know that focus is the new IQ. Creating amazing tool for people who want both - stay informed and focused - is what has brought us all together.
One more factor is truly encouraging environment. Startup market is boosting in Lithuania and in Baltics. We are at a crossroad in between West and East and this is what makes this region so special.
How is Tipi different from other communication tools?
Actually communication tool market is really crowded. I believe companies and teams now have a hard time to choose. However while many communication tools try to be addictive and draw the attention in unique ways, we've built Tipi, which is the opposite.
Tipi is a tool for makers - people who want to have uninterrupted time for focused work. In Tipi you get only relevant information, prioritized by importance. You don't have to stay online worrying that you will miss out something. Tipi is not a chat. Instead, you will find information and team knowledge organized when you are ready.
When Slack was launched it seems to have made a revolution in the way teams communicate, however now there are more and more discussions and real time communication is a distraction. So real time seem to deepen the productivity problem instead of solving it in the world of distraction.
Tipi is an asynchronous tool. Email is also asynchronous, but it no longer serves the purpose in the changing world. More and more successful organizations believe that an open and transparent company culture empowers people to do their best work. That means giving team members the resources and information they need, when they need it most. Tipi is designed to encourage inclusiveness, so that everyone's experiences and ideas are seen and recognized. Information, team knowledge and meaningful discussions are organized, structured and openly available for all organization benefit. Shared organizational knowledge is much more than the sum of individual knowledge.
But the biggest difference is that we want Tipi to be a flexible tool and adapt towards individual needs.
We know everyone works differently and have different productivity curve and Tipi adapts to your way of working. It helps to be both informed and productive to the maximum capacity.
Can Tipi actually replace email?
Yes, you can go zero email with Tipi. Actually many companies, dominated by millennial employees no longer use email internally as Tipi can cover all the used cases. However, I understand, that it is not so easy in the companies where the workforce is more diverse. In some companies, you can already meet 4 generations working together and it will probably be 5 soon. So the tools have to be a flexible and adapt to individual habits and productivity curve instead of forcing them into the mold. This is exactly what Tipi does. It can replace all your internal email, but you can also use it entirely via email. Your responses and attachments will be organized in threads.
How would you say your time with Barclays has informed this adventure?
I started at Barclays as HR and soon made a decision that seemed bold at that time to change my career to IT 5 years ago. In my recent role I was leading a global function which was accountable for delivering end user technology and tools for almost 150K Barclays bank employees. I was accountable to lead the function globally end to end: engineering, service delivery and transformation. It was extremely powerful and interesting experience as I had a target to transform the way it works and introduce innovative technology. And that was exactly the time when I realized that the real problem that I wanted to solve was helping people escape the wicked circle of constantly being busy with technology notifications and help them get back the productivity and their work and life balance. I wanted to create a technology that really serves people and helps them to be the most efficient with what they do. I wanted people to be happy with the results and have plenty of time for their loved ones or their hobbies. My previous 7 years HR experience combined with my MA in psychology paved a perfect background to build something like Tipi.
What productivity hacks you're using to run your startup?
Focus, focus, focus. I absolutely love and believe in the idea that was developed by an entrepreneur and venture capitalist Paul Graham who accentuated the differences between working styles and illustrated the dynamics of a typical office.
He believes that there are two types of schedules - the manager's schedule and the maker's schedule. The latter one is how creative types (programmers, writers, designers, etc.) operate, who need a lot of thinking time to get into the right workflow. A single meeting can blow a whole afternoon. Whereas manager's schedule is based on the traditional appointment book, "with each day cut into one-hour intervals." And that's how bosses operate.
"Each type of schedule works fine by itself," writes Graham. "Problems arise when they meet. Since most powerful people operate on the manager's schedule, they're in a position to make everyone resonate at their frequency if they want to. But the smarter ones restrain themselves, if they know that some of the people working for them need long chunks of time to work in."
What's next with Tipi?
We truly believe that focus is the new IQ and with Tipi we want to help people get more done in this world of distraction. We are now developing more features that will help the maker teams get only relevant and prioritized information when they need it most. We are targeting to create a whole ecosystem that integrates with many tools used at the workplace or even for your personal projects. Eventually, Tipi will know when you are most productive and need uninterrupted time. You will not be disturbed by any distractors when you need to focus and you will find thoughtful communication and relevant information organized, structured, no matter how it was shared with you.
Calling all HuffPost superfans!
Sign up for membership to become a founding member and help shape HuffPost's next chapter
This post was published on the now-closed HuffPost Contributor platform. Contributors control their own work and posted freely to our site. If you need to flag this entry as abusive,
send us an email
.