In honor of Women's History Month (March), and International Women's Day (March 8), I wanted to highlight my three amazing sisters. We 4 Polla sisters work together in our family's beauty businesses (started by my father, Swiss celebrity dermatologist Dr. Luigi L. Polla), Forever Institut and Alchimie Forever. He was the first doctor to bring lasers to Europe for cosmetic purposes and is the single largest Botox provider in Switzerland! So if you can imagine we are all incredibly up to date on the latest beauty treatments, lasers, procedures, but as all sisters do, have varying degrees of bravery and to test new products and therapies. If you've ever wondered what a dermatologist would do to their own children, here is your chance. We will reveal each of our beauty regimens over the next four weeks. Our ages range from 27 to 39, our styles from unpredictable to classic, and our beauty routines from minimalist to liposuction.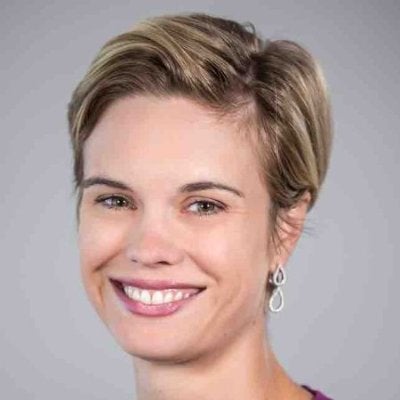 Read on to find out how we view working with each other, what we do to stay healthy and beautiful, and what is on our shopping lust list. I will post one profile per week this month, from youngest to eldest.
Last week, you met the youngest of us 4 – Roxane. Today, meet Rachel. She runs our medical spa and is technically my father's boss – a job I do not envy!
Occupation: CEO, Forever Institut
Home base: Geneva, Switzerland
Family: Partner (Bernard) and 7-year old daughter (Sasha)
Favorite feature (yours): My mouth and eyes.
Favorite feature (your man's): The back of my neck.
Beauty - in office procedures:
I have always worked on my body and love cellulite treatments: massages, CelluM6, anti-cellulitis mesotherapy. I also had a liposuction when I was 20 (which my sister Ada just learned about a year or so ago!). I had a big complex about my thighs and saddlebags; I hated that my waist was so thin compared to them, which always made it impossible to find the right dress. One day I asked Dad about it and he matter-of-factly said that if it was really bothering me, I should do something about it – but only with the best doctor. So I went to see Dr. Pfulg at LaClinic Montreux, and got it done. I was initially ashamed and didn't dare talk about it to anyone else – it seemed like such a superficial act. With time, however, I have become very open about it and the reasons that pushed me to do it. I feel better with my body and know that this treatment does not replace taking regular care of my body with sports, healthy food and lots of love!
Today, I feel great about my figure but still do body treatments – mostly laser hair removal – I would have done it full-body if my hair was dark enough but I've concentrated on bikini and underarms.
I also get regular Botox treatments from Dad. I recently had my lips injected for the first time… to try out a new product my Dad is interested in. I don't think I'll do it again though – my lips are full enough naturally (at least for now!).
Beauty - at home rituals:
I was never a rituals person, but that is changing… In the morning, I apply the Alchimie Forever Pigment lightening serum. Then makeup (which I also discovered only a few years ago, through my sister Ada's great makeup gifts). I love foundation (Bobbi Brown is perfect for me), powder, blush. I also do my eyes, just enough to make them stand out, but always keeping a natural look. I am obsessed with the NAKED palette by Urban Decay, and with anything Stila. In the evening I cleanse my face with the Alchimie Forever Purifying gel cleanser and then use the SkinCeuticals' HA Intensifier. I discovered this product when Forever Institut launched it exclusively in Switzerland. For my body, I love Lipikar moisturizer as my skin is so dry.
I used to change hairstyles every time I went to my hairdresser. I loved her, until one day she cut my hair much shorter than I had asked for. I hated it. She didn't notice my dismay and went on: "Next time what would really be fun it to shave it all off, I know it would look so good on you!" I never went back to her.
Lipstick obsession: For me, lipstick is like clothes: I would never leave the house without clothes, or without lipstick. I am obsessed with Bobbi Brown Luxe Lip Color Neutral Rose and Urban Decay Trance Metallized.
Fragrance: I used to wear Mademoiselle Coco but lately I haven't been wearing any fragrance at all. It's kind of refreshing…
Exercise routine: Cross-fit 1x/week and running (and running in life between job, lover and daughter).
Best diet tip: Listen to your body, and don't over-eat if you're not hungry anymore. Eat everything with pleasure without counting but always in a mindful way. When eating out, ask for half portions or share an entrée with your dinner companion.
Most recent hair appointment: where, when and why?
A month ago, at Jean-Louis David downtown Geneva, to be beautiful for the Polla Sister Movie. Frank is the best stylist for women with very short hair!
Fashion style: Classic, comfortable, sexy.
Fashion icon: I can't say I really have one, although I do love Aerin Lauder's style.
Shoe fetish: Totally! Louboutin & Jimmy Choo.
Favorite item of clothing in your wardrobe: My lingerie. I love to feel beautiful under my clothes. My favorite brands are Aubade, Victoria's Secret, and Chantal Thomas.
Most recent purchase: A warm sweater from Moncler and skinny jeans from Tony Hilfiger which I adore.
On your lust list: I'd love to wear anything Chanel. One day….
What inspires you? So many things.... I would say people who have a dream and make it come true, without ever losing the sense of reality. I believe Barack Obama was such a person. Also, the CEO of Loyco (a 3-year old company based in Switzerland) has become a good friend because he is so passionate and driven… yet so down-to-earth and simple. We can talk for hours about motivation and leadership, visions of which we share. And I would love to meet Elon Musk, just because he is fascinating…
"Treat others as you would like to be treated and they'll give you the world in return. "
Family business: pain or pleasure? Pleasure. Without any doubt!
Related
Popular in the Community