Would you believe if I tell you Charlie from Roald Dahl's classic, Charlie and the Chocolate Factory is non-fictional? Well, its time to meet the tangible, slightly modified Charlie. This one is located in South Asia and didn't simply stumble upon a raggedy dollar-bill.
Also, this Charlie didn't win a golden ticket from the chocolate magician's, Willy Wonka's bar. Instead, a bag of wavy crisps won this female version of Charlie a ticket -- a license to watch the most glorious tournament of the age-old Englishman's game held once every four years -- a ticket to watch a game of cricket in Down Under.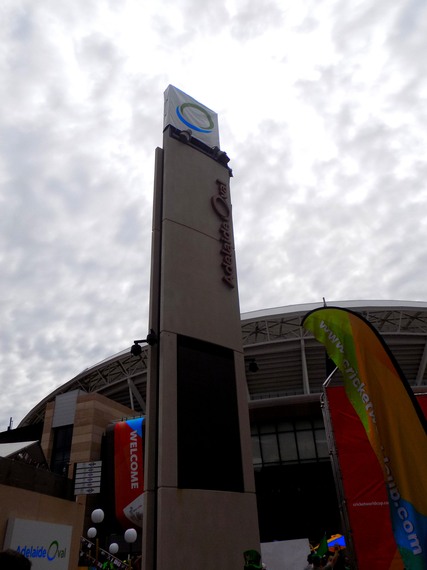 Call it a catch of a lifetime or a rare, extremely unusual opportunity bagged from a lucky draw. None of Charlie's functional senses could make the fellow believe the unthinkable. Probability of being chosen from a population of approximately 188 million makes it seem extraordinary.
A bag of Wavy turned into a cricket match ticket -- a match that was to decide which team would make it to the quarterfinals -- Pakistan or Ireland.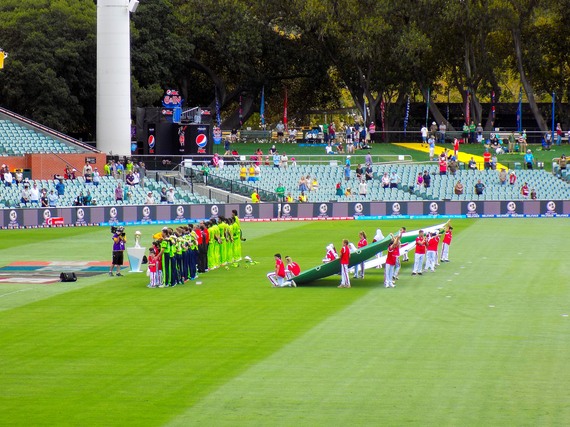 After an 18-hour flight, Charlie landed in the land of the mighty Oval -- the Adelaide Oval. Getting hands on the intensely hued ticket for the first time, the feel and the sight of it brought Charlie to reality. Yes, all of it was actually happening.
On reaching the home of Sir Donald Bradman, the Australian cricket Master, Adelaide seemed calm and quiet. It was only when Charlie set foot in the Oval territory when the notion seemed to waver. With packs of Irishmen, heavily laden with all sorts of props to the loud chanting, groups of men in shades of green were seen entering the venue where the two sides were soon to meet.
With World Cup magazines on sale, to loud music being played while the acrobatics were busy in entertaining the already pumped up crowd, the Oval surely seemed to have a highly energized pack of spectators to watch this game, soon to be a part of cricket history.
For Charlie, the ambience was a picture-perfect definition of being enthralled. Not having witnessed any such event in her home country -- for international cricket tours no longer take place in Pakistan -- Charlie wanted to preserve those moments, which only ended in her capturing those shots with a lens.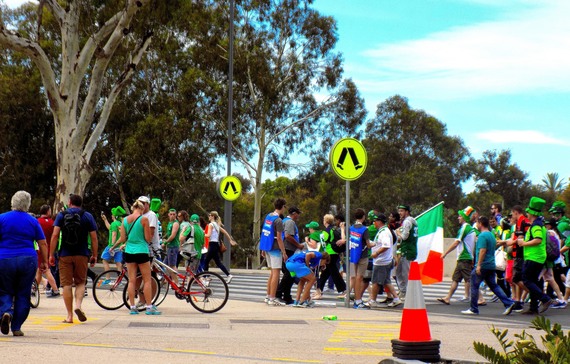 With kiosks selling all sorts of cricket accessories, throngs of supporters were hoarding around to grab hold of the perfect tee they could find. Proudly donning the green and white shirt embossed with a moon and a star, depicting the Pakistani flag, Charlie entered the stadium in all glory with the national anthem reverberating from all corners of the stadium.
Singing at the highest pitch, Charlie felt at home, even though being miles away from it.
With overcast skies followed by a constant play of the Aussie sun, the contest which had made millions hooked on to their screens worldwide, finally began.
While drums were being played to constant hooting, followed by cries of interminable support for the favorite players, the spectators were surely pumped up.
While the crowd was celebrating wickets, massive sixes and powerful fours, Charlie was constantly pinching herself to be sure this was all a reality.
Want to meet Charlie? Say hello to this scribe.