Homelessness is, without a doubt, a major issue for the queer community.
Rates of homelessness among queer youth -- those under age 18 in America -- are staggering, with 40 percent of homeless youth reportedly identifying as LGBT.
Religious institutions preaching the evil nature of homosexuality can oftentimes lead to families disowning their queer children or forcing them onto the street. In an effort to bring attention to this heartbreaking reality, Carl Siciliano, Executive Director of the Ali Forney Center, created this video, with Mitchell Gold's vision and support, to eleveate the stories of some LGBT homeless youth who have found themselves on the streets due to extreme religious attitudes from their parents.
And while the pope certainly made an effort to visit the homeless during his U.S. tour last week, there did not seem to be an intentional effort to address the needs of specifically homeless queer youth.
"I want the pope to recognize that by refusing to rethink the homophobia and transphobia that has been enshrined in church doctrine he is enabling the abuse and destitution of LGBT youths all over the world," Siciliano told The Huffington Post. "I want this to be recognized as violating the core teaching of Jesus recorded in the Gospels that we are to be loving, compassionate and merciful to one another, and that we are to recognize the presence of Christ in those who suffer."
Hopefully as mainstream attitudes surrounding LGBT identity continue to shift, so will the ways in which religious institutions inform and create bigotry in families with queer youth.
Want to do more? Sign a petition here.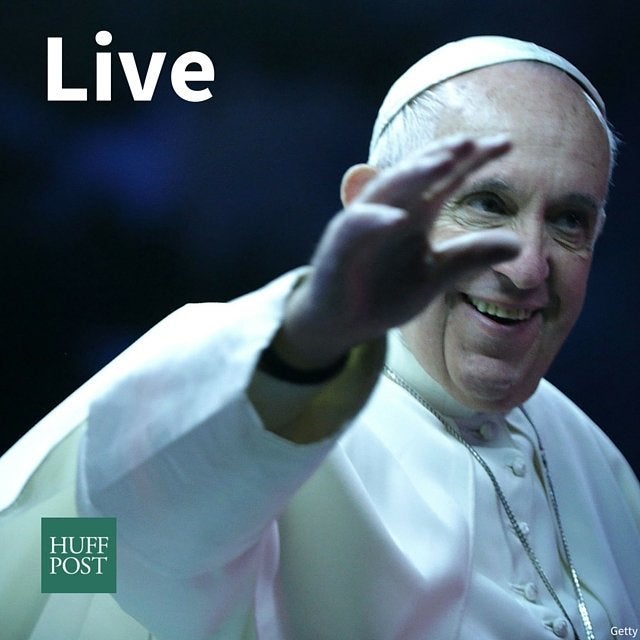 Pope Francis' Most Frequently Used Words During His Trip To America
Popular in the Community