"I've always wanted to do a job that would give me a buzz on a Tuesday night," said chef Stephen Harris of The Sportsman in Kent, England, who started cooking in his mid-thirties, having passed through several careers, including punk rock musician with a record contract. I had the good fortune to interview Harris on his recent visit to New York City to promote his new book "The Sportsman" and the privilege of trying some of the dishes he shares in the book, simple, stunning recipes that are quite accessible to any home cook.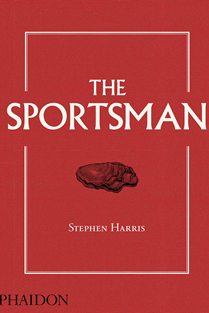 The Sportsman is considered one of the best restaurants in England today, and the #1 outside London, but it's not what the chef himself would call "fine dining" – in fact, he built his celebrated Michelin-star restaurant in a ramshackle building on the shore in Kent, a former run-down pub where his band used to rehearse decades ago, now a destination restaurant that maintains Stephen's no-frills, and still rather punk, attitude.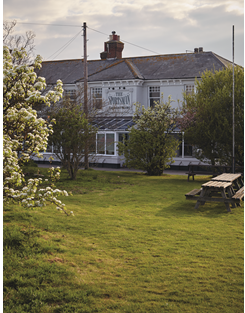 "I knew what I wanted to do with the place," explained Stephen, "and it's actually quite hard to stick to what you want to do. If you listen to other people, they'll tell you what they think you should do and what they want you to do, but I'm not always interested in listening to other people. These days I get people asking if they could have a wine list with more expensive wines on it, and I say 'No, you can't, this is how we do it."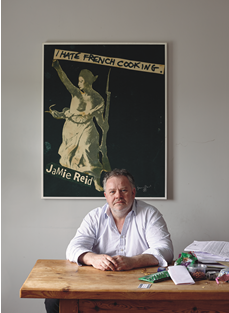 Having been a rocker in his teens and early twenties, then a teacher, then a suit in The City, Stephen Harris left his office job in London's financial sector to take up cooking. At thirty-four he found himself surrounded by 18-25 year olds who couldn't quite understand why a well-educated guy would even want to be starting off at the bottom in a low-paying kitchen job. "Why would I want to work twelve hour days?" recalled Stephen. "You've got to remember, twenty years ago it was quite a different world. Cheffing wasn't seen as cool, not yet really."
He figured that diving straight into a restaurant kitchen would tell him pretty quickly if he "wanted to turn a hobby into a real profession" - and indeed it did. "I'd thought maybe a week would be enough to make me realize, Oh well, this really isn't what I want to be doing with my life, but then I had that moment. I realized I was doing something I truly loved, and getting paid to do it. I wasn't getting paid a lot, but I didn't care, I was happy!"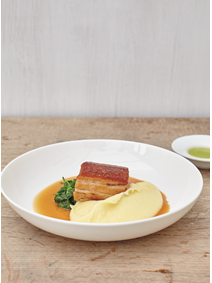 Like others I've written about, Stephen's story is an inspirational one, and it shines through the matte-finish pages of The Sportsman. The man himself, though confident and ambitious, is also down-to-Earth and self-critical. "I guess it's a good story for anyone who has an idea stuck in the back of their head that they'd like to do more than working in an office. I think the book does give you that. Never give up on what you want to do."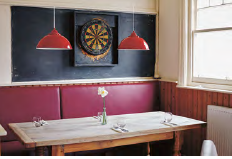 Harris, who had to borrow money from his brother to secure the lease and start The Sportsman, nevertheless maintains a realist's attitude towards the idea of following your dreams. "You've got to work hard, and really you do have to have talent. I mean, I think delusion is something we've all got to deal with. I think I'm a good singer, but I'm really not very good even though I wish I was."
One thing he knows he's got good at is cooking, and from the time he opened The Sportsman in 1999, he's wanted to make the place a landmark. "I've always been ambitious, so I don't want to make it seem like this all happened by accident," he admitted. "When Dan, my head chef, came to join me in the beginning, I told him I wanted to make the place the best restaurant in the country. And when we finally won best restaurant in the UK, Dan looked at me and said, 'You told me we'd be the best!' So that was nice, it wasn't just some crazy idea!"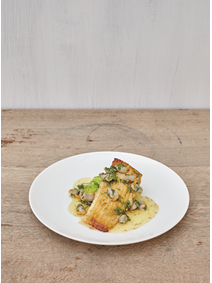 Stephen likes to talk about his team, the people who have become his family over the past seventeen years. Like Dan Flavell the head chef, many of them have been with him since the beginning, and in The Sportsman you'll find a few of his people have shared their own stories. Pastry Chef Sarah Kay writes in the book, "In general, people don't tend to leave once they start working here, and if they do, they eventually come back."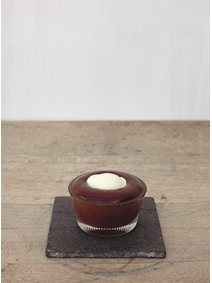 "Sarah came to work in the kitchen as a washer, when she was 15 years old, and now she's 31, so she's been there half her life. None of them are trained, not Dan, not Sarah, and they're all local. We've all learned together over the years, so it's a bit different maybe from other restaurants, and I wanted that to come across. I didn't want the book to be just about me, it's their restaurant too!"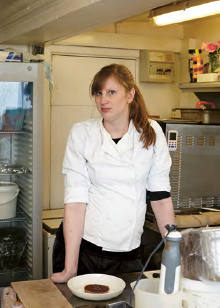 Stephen Harris told me he "craves doing something creative" and the food at The Sportsman clearly satisfies that craving. The chef "uses the history and the surroundings of The Sportsman as inspiration for the food." He spoke of the unique terroir of Kent, its salt marshes, farms, woodlands and orchards… all of which he writes about in the book, and showcases in images that really do transport the reader to the Seasalter coastline in Kent.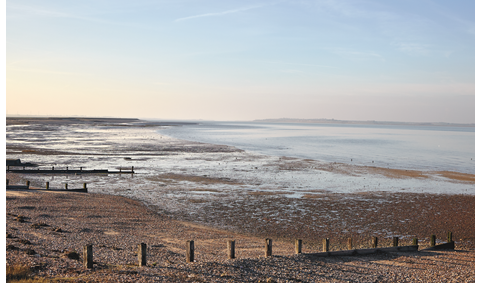 What I tried from his menu during his stay in NYC really did bring the terroir of Kent to the plate. And as creative and as high-level as these dishes are, the recipes themselves are anything but intimidating, you really can make them at home. Having had the chance to get to know the chef a bit, that's not surprising, his attitude is that excellent food doesn't have to be complicated or fussy.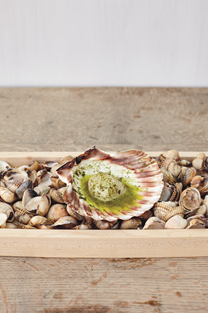 As we wrapped up our long interview over lunch, Stephen summed up his success with these words... "I bring my analytical ability to the work, my ability to self-analyze to constantly improve, and I look at the restaurant as a bigger thing. I want it to have a good atmosphere, for the customers and for us. I want it to be a good place for us to come together and work. Not treating the staff like rubbish, not treating women with disrespect, all of these things are a way of making a restaurant better and better and better."
Popular in the Community