After hearing that Jewish cemeteries were being vandalized, 6-year-old Ayel Morgenstern knew she wanted to find a way to help.
About a month ago, Ayel's mother, Lauren Pearl Morgenstern, saw in the news that people were damaging tombstones in a Jewish cemetery in St. Louis. Morgenstern, who is from St. Louis and now lives in Florida, discovered that one of the damaged tombstones belonged to her great-great-grandmother. Ayel learned about the damage and decided to fight back against the vandals in a creative way.
Knowing that it is a Jewish tradition to leave stones on graves, Ayel began painting rocks to send to the families affected by the crimes in the cemeteries. Her mom bought bags of rock and always has paint in the house because her daughter loves art. Ayel usually gives the rocks two coats of paint then decorates with designs like flowers and ladybugs.
"The ladybugs are for good luck, and the hearts are for a little more love," Morgenstern told The Huffington Post.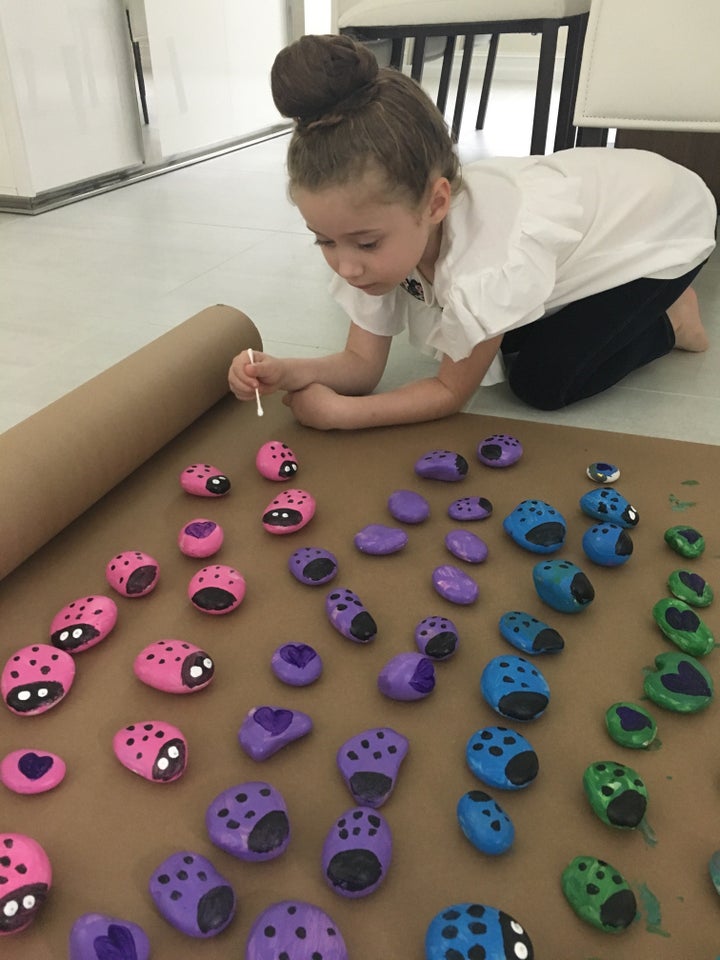 Morgenstern said her daughter has painted "hundreds of rocks" and has sent them to St. Louis, Philadelphia and Rochester, New York, which are all places where Jewish cemeteries have been vandalized. Each package includes a note emphasizing Ayel's mission of spreading kindness.
In March, the organization Stand With Us shared a video that shows Ayel explaining why she's painting rocks. In about a month, it had been viewed more than 128,000 times.
Morgenstern said she and her family have been shocked at the response Ayel's project has received. The 6-year-old, whom her mom described as "wise beyond her years," is especially glad her work is cheering people up.
"She is so happy that other people are happy and that's what she wants," Morgenstern said. "She wants to stop the hatred."
Morgenstern told HuffPost that her 6-year-old has painted and sent rocks to the family of Adam Krief, a Jewish man who died of cancer and caught attention of celebrities while looking for a bone marrow donor. She also sent some to the family of Kurt Cochran, a victim of the March London terrorist attack, and is working on rocks for the family of Caitlin Nelson, the college student who died after a pancake-eating contest.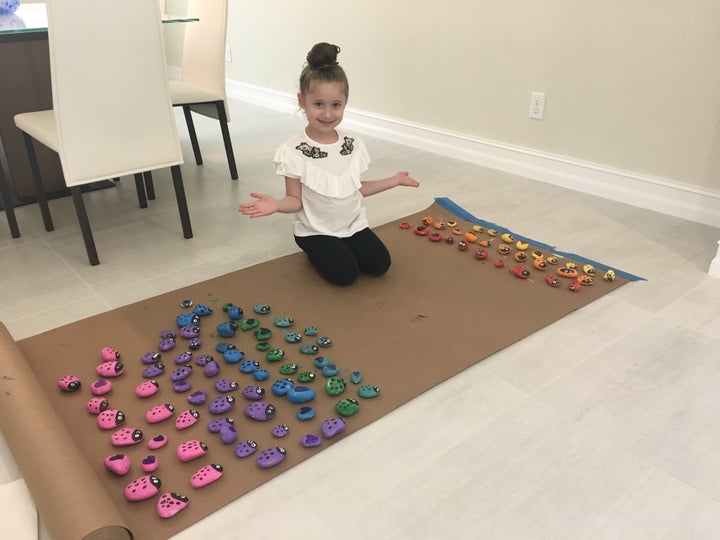 The proud mom said she and her husband remind their kids that it's important to treat others like they would want to be treated. This sweet gesture from Ayel shows she's clearly taken note of her parents' advice.
"At the end of the day she just thinks kindness matters," Morgenstern said.
For HuffPost's #LoveTakesAction series, we're telling stories of how people are standing up to hate and supporting those most threatened. Know a story from your community? Send news tips to lovetips@huffingtonpost.com.
Before You Go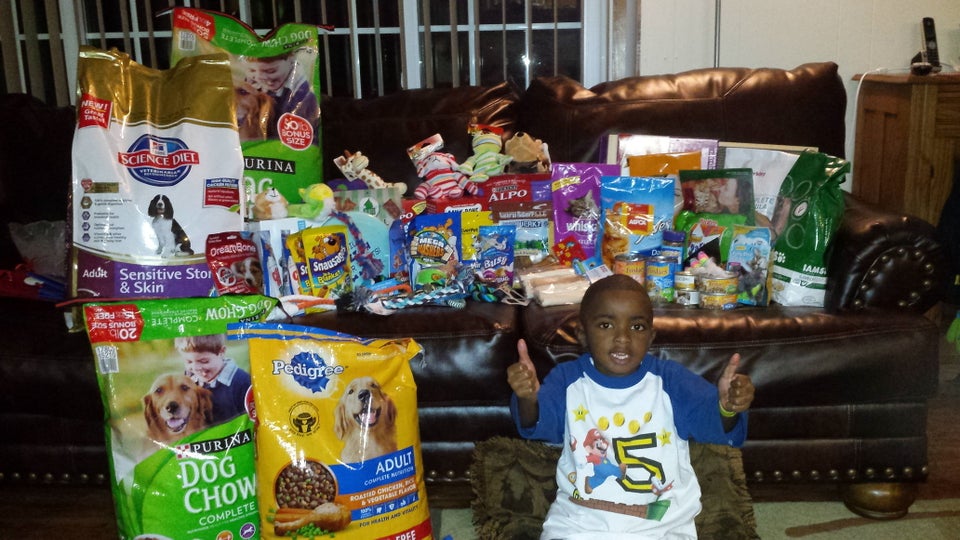 16 Kids Who Restored Our Faith In Humanity In 2016