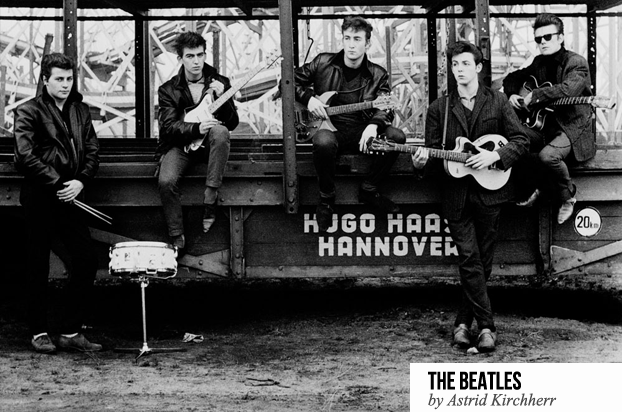 In 1960, a Hamburg art student with a flair for fashion and a passion for photography grabbed her camera and began to record intimate moments with a new group of friends, musicians from the north of England. The Beatles were under contract to play seven hours a day at the KaiserKeller Club when Astrid Kirchherr was introduced to them. She immediately saw something special in this young group and began to photograph them in her home and various settings around her city.
Rock Paper Photo is excited to introduce The Astrid Kirchherr Early Beatles Collection, considered one of the most important photographic records of 20th century pop culture. Our first release features 12 beautiful images, each available as hand-signed Silver Gelatin prints in editions ranging from 25 to 145. Prices start at $700. Look for more iconic photos in the coming weeks including never-before seen images from the early Hamburg days.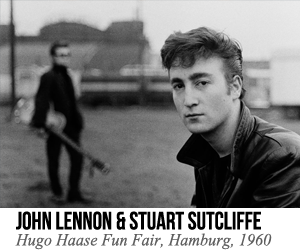 While a special friendship emerged between her and the original band members, Astrid Kirchherr fell in love with original Beatles bassist Stuart Sutcliffe. The two were engaged at the time of his death in 1962. Astrid remained in a close relationship with the remaining Beatles and continued taking intimate photographs of the group through 1964. That year Stern magazine sent her on assignment to shoot the band in Liverpool as they were being filmed in "A Hard Day's Night."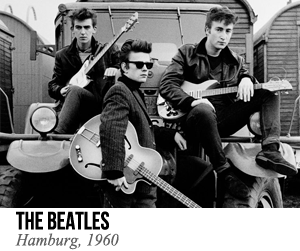 Astrid Kirchherr's lens caught the members of the Beatles as they transitioned from fresh-faced teenagers to rock icons beginning to feel the weight of their immense fame. Early on, her work brought an unmistakable polish to the young group who had never experienced a professional photography session before - until Astrid captured the Fab Four in a studio in 1962. Brian Epstein needed publicity shots of the band, and the band mates nixed his choice of photographers in favor of their talented friend.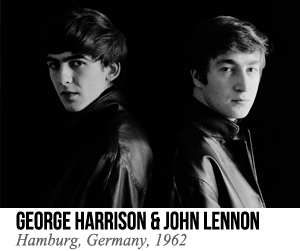 As impressed as she was by the colorful personalities and hair styles of the original band members, Astrid also exerted her own stylistic mark on each of them. "Astrid was the one who influenced us more than anybody," George Harrison has said. "She made us look great."
Astrid Kirchherr's archive was scheduled to be auctioned in New York in September 2011. A private buyer purchased the entire archive two days before the auction. About half of the images in the sold archive have never been published. It is Rock Paper Photo's deep privilege to bring fans and collectors access to the best images in this unique historical record.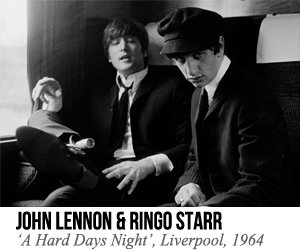 REAL LIFE. REAL NEWS. REAL VOICES.
Help us tell more of the stories that matter from voices that too often remain unheard.