When was the last time you updated your resume?
From "London Life" to "Rise and Grind NYC," Snapchat Geofilters have become the unassuming backdrops to modern life. They sit behind your basic dog-face selfies, your sultry sexts and the mundane clips of your average nights out. But for some, they're more than just a banal distraction from everyday life. They're an opportunity.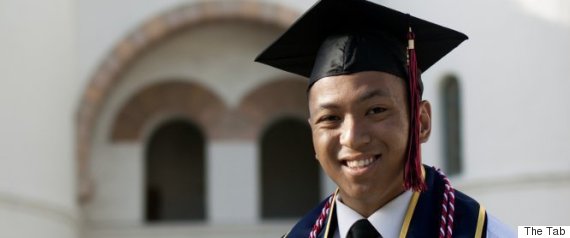 Enter Erik Sena, a 22-year-old senior at San Diego State University. Having applied to advertising firms across southern California and receiving nothing but rejections and emails that went unanswered, he turned to Snapchat to try and help him find a job.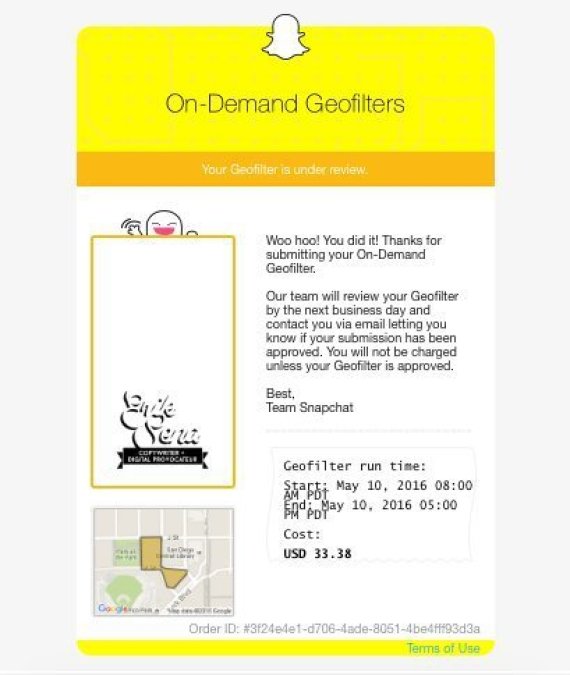 Targeting six ad agencies in San Diego and Los Angeles, Erik hoped that using a custom snapchat filter would help him get attention from the right people.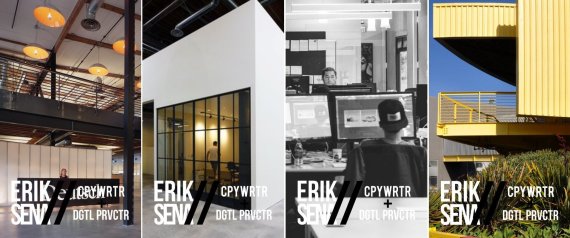 He said: "I had nothing to lose. I have applied to a lot of agencies and been rejected or ignored. I graduate this weekend so I really need something.
"I thought why not do a geofilter?"
Trying to get around the costs of applying your own custom filter, Erik tried to submit a community filter, but was rejected within hours.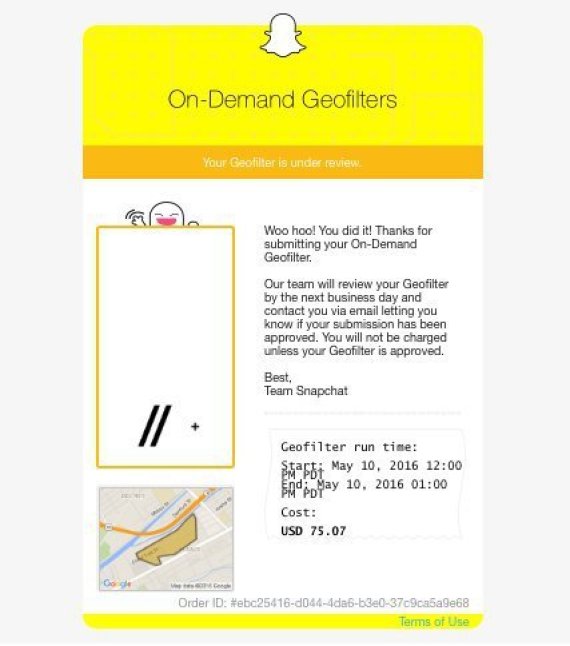 He then mocked up an improved version, with just his name and the titles "copywriter" and "digital provacateur." The design was accepted the same day.
Spending $108 dollars on the design, the two filters were live at six ad agencies. The Playa Vista filter, in LA, cost $75 dollars for just one hour while the San Diego geotag was only $35 for nine hours.
Since the filters went live, Erik has got some interest. "So far, I've only heard back properly from one agency, their CEO hit me up on Twitter and someone from a different agency liked some of my tweets."
"Two out of six isn't bad, I was only really aiming for one to recognize me."
The filters themselves contained no contact information or way of looking Erik up on social media, but he doesn't seem too worried.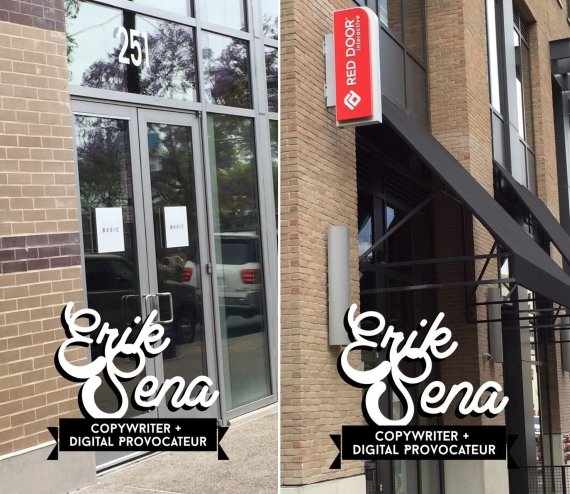 He said, "As far as contact details, that's definitely something I should've done. But my idea was that if I just got my name out there, they could Google.
"Looking back, I kind of wish I had put some contact details in, but it seems to have worked out so far."
Erik credits the current jobs market for the need to innovate in mediums like Snapchat: "You have to stand out these days if you want a job, especially in advertising. Everyone's trying to make themselves different. Everyone's trying to get decent jobs for right after graduation.
"The traditional way, handing out resumes, doing applications is so competitive and already so creative, you have to really try to stand out.
"Snapchat's a big deal right now, so are Geofilters, so I thought why not capitalize on both?"
He's also had his fair share of criticism."People have told me it's a cheap gimmick. And that would be true if it was the only tool I was using, I've handed in resumes, I've applied at so many places, and heard nothing.
"It's just a step further, it's just me getting my name out there more."
REAL LIFE. REAL NEWS. REAL VOICES.
Help us tell more of the stories that matter from voices that too often remain unheard.