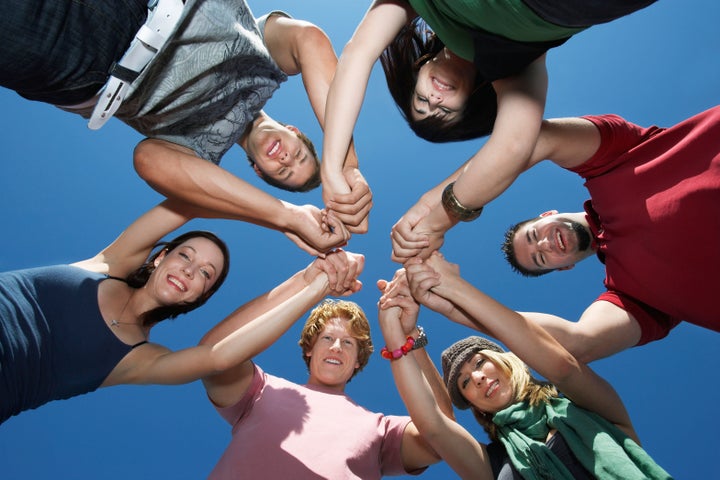 What happens when generous strangers unite? A mob of people bringing hope. Choreographed hope. Just as Flash Mobs dance and bring spontaneous joy and laughter, HopeMob will bring caring strangers together to create sudden, yet organized relief and hope all over the world. They see a need and swarm it. HopeMob is a viral social media platform that empowers people globally to provide hope in simple ways one cause at a time -- with a focus on stories that have no way of getting attention anywhere else.
If Mother Teresa built a platform with the tech base of Groupon, Foursquare, & Netflix, with the heart of "CNN Heroes," it would look like HopeMob.
Founder, Shaun King, is no stranger to charitable social media. His first, wildly successful project, TwitChange, allowed celebrities to become part of causes via Twitter. For example, in one fundraiser for home building in Haiti, Eva Longoria petitioned her fellow celebrities to auction off Tweets for fans. Longoria was quickly able to garner support from megastars like Demi Moore, Ryan Seacrest, Demi Lovato, and more. In ten days, the campaign raised over $500,000 and showed how important social media has become as means to promoting a cause. TwitChange causes range from disaster relief, education, health, human rights, trafficking, and more.
HopeMob takes a different approach. Instead of people donating money and hoping for a chance to win a shout out from their favorite celebrity, the community unites as one to become one person's cheerleader.
Imagine making your way onto the field of a stadium. You hear the roars of the crowd get louder as you get closer to the turf. As you walk onto the field, the cheers reach a deafening volume, all for you. You look up into the crowd of thousands and see your family, friends, but more strangers than anyone else. They're all cheering for you to get your dream.
Here are just a few of the actual stories of real people that have already received hope by the HopeMob team:
• A 13-year-old boy in inner city Atlanta had one pair of shoes. They were too small and had huge holes in them. The HopeMob team got his shoe size and people from all over the world sent him new shoes of every type imaginable.
• A single mom of 4 kids had a car that broke down beyond repair. The HopeMob team found a donor that gave her a great car within 48 hours.
• A 9-year-old girl in Haiti was dying from a form of cancer that wasn't treatable in Haiti, but could be treated in the United States. The HopeMob team lobbied Duke University Med Center to accept her and the mob paid for her to be flown to Duke on Medevac.
• A young family gave birth to a special needs child. The dad just lost his job and couldn't pay their bills or purchase any of the basic supplies the family desperately needed. The team mobbed the family with hope by paying all of their bills and providing all of the supplies they needed for a month.
The HopeMob team will do this type of good every day of the week.
HopeMob members vote on the most compelling stories to give a chance at resolution from the entire Twitter-sphere. The more a user pledges to the cause, the more prominent prizes they can receive, like a trip to Spain or a photo shoot by an esteemed photographer. One hundred perecent of the proceeds go directly to the cause once the pledge period has ended, and the next cause moves up into its slot to be resolved.
HopeMob is not a religious organization. Regretfully, religion too often divides diverse people apart and keeps us from tackling problems together that we all want to see alleviated. For that reason, HopeMob is for everyone. However, I have to admit that I am pouring my heart and soul into this because I want to do everything I can do to be like Jesus -- and a part of that is bringing practical solutions to practical needs. Other people on our team have motivations that are totally different than mine, and for me, that's just fine. Let's just do good!
HopeMob is based on the tenet that many people don't have the means to raise the money, social presence, or skills they need to achieve their goals. HopeMob builds the bridge. Rather than writing a check to a cause without knowing exactly where your money is going, HopeMob is a unique way to help someone you may never meet. Too often there have been stories of individuals who wait in line to receive help from large, overwhelmed charities. HopeMob tackles simple causes at the individual level and allows users to see exactly what their support has accomplished.
Using a community to rally support for a cause is an incredibly powerful idea. Trying to solve world hunger by yourself is like showing up to your first day of kindergarten and expecting to leave the same day with your Ph.D. We need the support of our peers, friends, coworkers, family, and strangers to work towards a greater good. We need each other.
The possibilities for HopeMob causes are limitless, so it will be exciting to see the diverse work they will be performing. This project will only be fully funded if they reach their pledge goal by Feb. 17, so if you want to get involved, here is their Kickstarter campaign page: http://HopeMob.com
Calling all HuffPost superfans!
Sign up for membership to become a founding member and help shape HuffPost's next chapter