And yet many parents grieving the loss of a pregnancy or new baby report feeling utterly alone.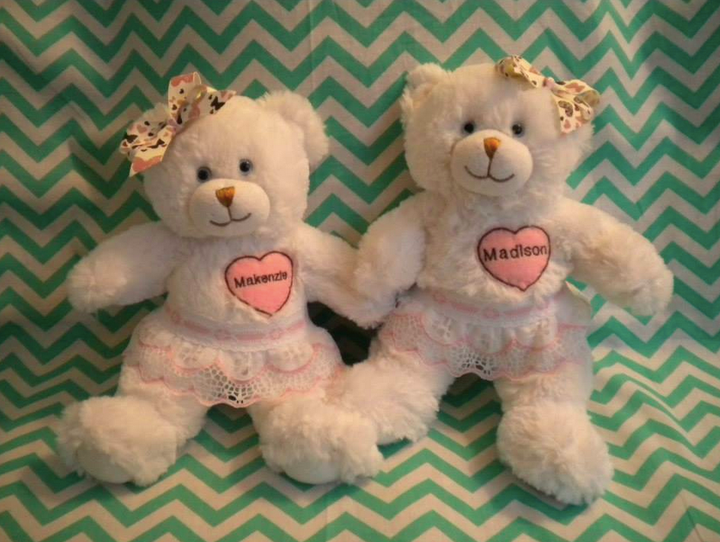 In late May, 2010, Bridgette Crews noticed she had not felt her usually very active daughter-to-be kick her in hours. That night, she went to the hospital to ensure that her baby girl -- whom she planned on naming Molly -- was doing well. Instead, Crews and her husband received the devastating news that Molly had died from a knot in her umbilical cord. Crews was 34 weeks pregnant at the time.
After Molly's death, one of Crews' friends -- whose mother worked for a San Diego hospice and who understood the physical longing new moms feel toward their babies -- brought her a teddy bear that weighed three pounds. Desperate to feel the precise weight of the baby she'd dreamt of cradling in her arms, Crews stuffed the bear with rice until it weighed four pounds, nine ounces -- just as Molly had. That night, Crews was able to get some sleep for the first time in weeks, holding the bear close.
"I'm sure she had no idea just how powerful and inspirational her gift would be," Crews told The Huffington Post. "It's because of her gift, and my need for exactly 4 pounds, 9 ounces to be in my arms, that Molly Bears came about."
Crews officially launched Molly Bears -- a nonprofit that makes custom, weighted bears for families who've lost a baby -- in August 2010. To date, the group has created nearly 10,000 bears for families coping with a loss, and have roughly 1,000 bears on their waiting list, Crews told HuffPost. (Molly Bears opens up for a limited number of new orders on the 30th of every month. Orders cost $20, though the average cost of each bear, including shipping, generally runs around $45, the organization says. It relies on donations to help with things like shipping costs.)
"Families cuddle with them, take family pictures, bring them on vacation [and] display them proudly in their homes," said Crews who, at the time she spoke with HuffPost, was carrying twins for one of Molly Bears' volunteer bear makers. "These bears give families a truly tangible way to represent their babies."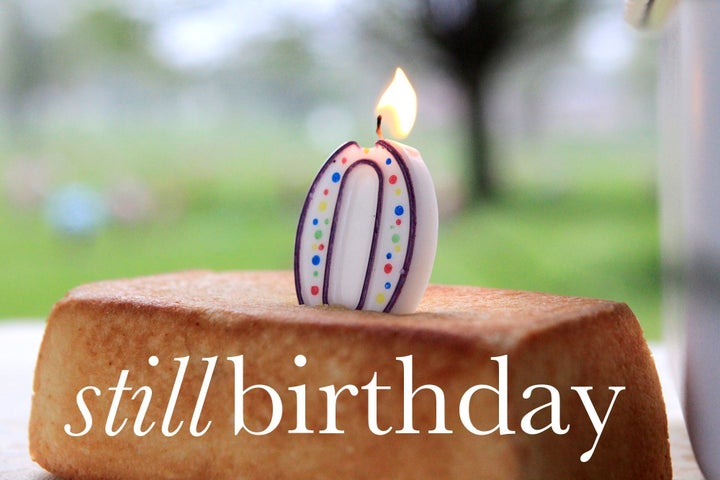 Stillbirthday aims to be a global network offering many avenues of support to families coping with a loss, but its primary effort is to train doulas -- essentially, assistants who provide women with physical and emotional support before, during and after birth -- in the art of bereavement care. Its founder, Heidi Faith, had been a practicing doula prior to losing her own pregnancy in her first trimester.
"Even [with my training], I was ill-prepared," Faith told HuffPost.
"When you find out that your baby is not alive, every moment feels impossible," she continued. "How do you get up from the ultrasound table? It's impossible. How do you breathe? How do you tell your spouse? How do you drive home? It's impossible. I can't even convey it."
Stillbirthday's website provides practical information for women and families, tackling issues like what a birth plan might look like for a woman experiencing pregnancy loss, how to announce a birth and death and how to handle the fact that many women still lactate after losing a pregnancy or baby. It also helps connect them with doulas who have completed the eight-week training needed to receive the group's certification. The training provides them with what Faith calls the "skilled love" required to help women and families throughout the process, and after. The doulas tend to come from two camps, Faith told HuffPost: birth professionals, such as doulas, midwives, doctors, ultrasound technicians who want to learn more about helping women and families in this difficult time; and women who have experienced the loss themselves. (The group has an affiliation with Christian Services LLC and Faith, herself, is a Christian, but Stillbirthday-trained doulas are autonomous, and Faith said the group caters to all faiths and backgrounds.)
And while doulas can help women and families with many practical, day-to-day challenges, Faith said the ultimate goal runs far deeper -- granting them the permission to go slow in a moment of crisis and chaos.
"When you go through something like this, you feel like, 'I need you to literally carry me into the next moment, because I can't move,'" Faith said. "That's what we do. We bring all of it, everything, to a screeching halt ... the medical community sometimes hits fast forward, and says, 'This is what we're going to do now that your baby is not alive.' We say, 'It's OK to go slow.'"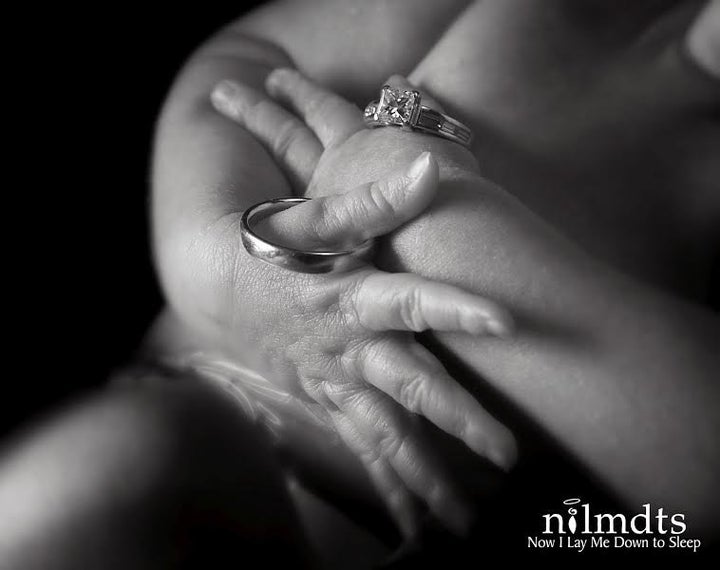 Now I Lay Me Down To Sleep
One of the more prominent non-profits working in the area of pregnancy and infant loss, Now I Lay Me Down To Sleep provides free, professional photo portraits to parents suffering the loss of a baby. In February, 2005, co-founder Cheryl Haggard's son, Maddux Achilles Haggard, was born with a condition known as myotubular myopathy, which prevented him from breathing or moving on his own and led to his parents' wrenching decision to pull him from life support six days later. Fortunately, his parents had the foresight to ask a professional photographer -- Sandy Puc -- to come in and capture images of their beloved baby before and after he was removed from the hospital machinery.
Several months later, Haggard and Puc started Now I Lay Me Down To Sleep, which now has 1,700 volunteer photographers throughout the United States and the world. Photographers are generally available to families within just a few hours, though it can take up to 12 hours in some cases, the non-profit says. Photographers donate their time and services, so there is no cost to families for the photos, which are often the few images families have of their children.
"We have photographed more than 30,000 families over the last 10 years," Gina Harris, the organization's CEO told The Huffington Post. "Usually the nurses offer the services or the parents know about us from the media or social media."
"I was unsure if I wanted images due to the great emotional pain I was in," one couple says on the organization's website, "[but] the private portrait session was done with the utmost care, patience, sensitivity and love. No one ever felt as though someone was there to just take 'pictures' ... you were there with us during the last moments while we held our daughter in our arms."