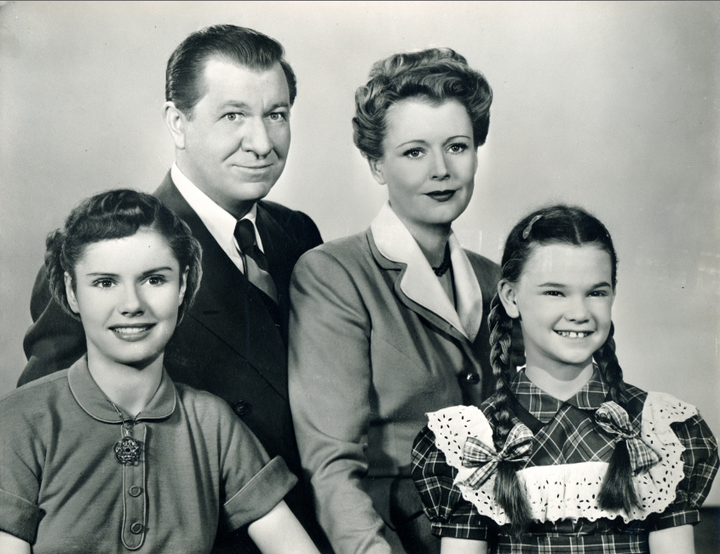 Only one openly gay individual has moved on from the set of "The Beverly Hillbillies" to build an outstanding political career in Sacramento, establishing some of the first protections for California's LGBT community. RaiseAChild.US Founder and CEO, Rich Valenza, is honored to share this insightful interview in this special Huffington Post Gay Voices / RaiseAChild.US "Let Love Define Family®" series for National Adoption Month, with the iconic activist and accomplished politician, Los Angeles County Supervisor Sheila Kuehl.
Rich: I understood that you had a big career as a child actor playing Zelda on the television series "The Many Loves of Dobie Gillis." But until I looked at your IMDb.com page, I had no idea the success of your acting career. "Petticoat Junction" and "The Beverly Hillbillies" were family favorites at our house. How did you get your start in acting? 
Supervisor Kuehl: It was quite accidental. One day a guy came around trying to sign up neighborhood kids for tap dancing and singing lessons at the Meglin Studios. A number of kid stars like Judy Garland and Mickey Rooney had gone there a decade before. So my folks decided that it sounded like fun and signed me up. We would take the bus up there every Saturday for tap dance lessons and, after awhile, the tap dancing teacher's wife, who taught the drama class, said it was half price if you take both classes, so we did.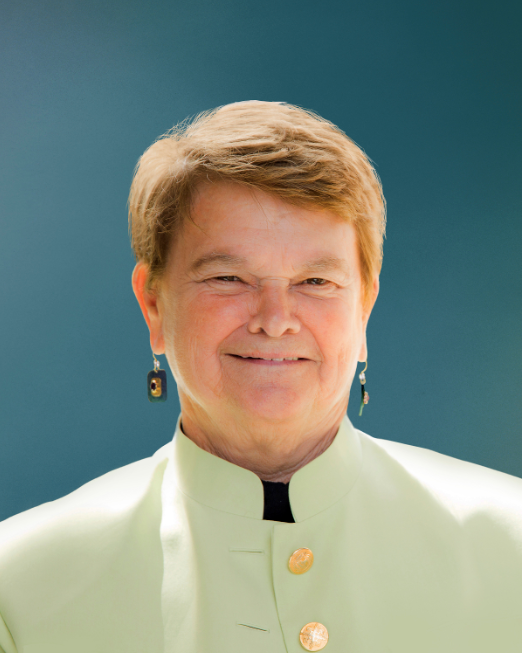 So drama when you're seven years old is mostly skits. One time we did a skit called the "Old Sleuth" and I was supposed to be the old sleuth's assistant. I sat under the table listening for clues. With no lines involved, I made faces. People started to laugh. The more they laughed, the more faces I made. Of course I ruined the play. But, in quick succession, I was cast for a radio series at NBC Sunset and Vine and got an agent. He sent me out for an interview for the first filmed television series, which was "Trouble with Father." Before I knew it, I was a child actor. 
Rich: What was Hollywood like for a young kid? What was your life like at that time?
Supervisor Kuehl: Well, it was really wonderful. As a child it was really fun. It was like play acting all the time. "Trouble with Father" was the first filmed television series and I was still in elementary school in the Los Angeles Unified School District. Most of the time when I was doing the series from 1950 to '56, I had a teacher on the set. And that was also wonderful because I was the only kid and I learned a lot. You show up, you know your lines, you're a professional, but it's fun. We were treated very well.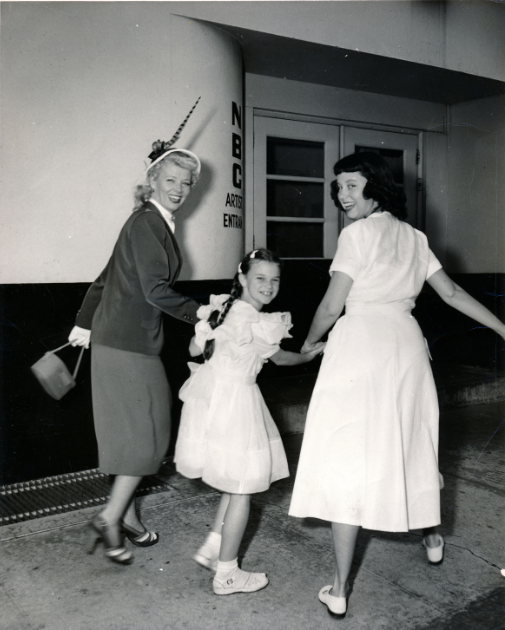 Rich: Did not having other kids around affect you in any way?
Supervisor Kuehl: There were always other kids on the show. And I'm a big sister so I already felt responsible for other kids from the age of 4 when my little sister was born. There were other kids occasionally on the show, and there was sort of a group of us who were kid actors on series that would see each other at interviews and things.
I guess being surrounded by adults gave me a feeling of worth. Being on time to work is the same as being on time to school, and I loved the give and take. But it did teach me about responsibility to other people. I learned that work is a very good thing and we were valued just like all the other actors. We were treated like professionals. And I liked it because kids are often infantilized and treated as though they're not worth anything. Even when they're treated well it's like trivializing their world. So, for me, it gave me a real sense of confidence and self-worth early on.
Rich: You attended Harvard Law School and worked for women's right and civil rights anti-discrimination laws. What was the environment like at the time for a woman working in these fields?
Supervisor Kuehl: At Harvard, it was sort of new to have women in the law school classes. The very first class that even admitted women was actually 25 years before I went there, which was interesting because it was later than almost any other law school in admitting women. There were only 12 women in that first class and then it got smaller and smaller. It started growing again in the '70s because of the women's movement. When I started in '75, about a quarter of my class were women. But there were still struggles. The professors didn't always call on us. There was not a welcoming atmosphere. There wasn't even a ladies restroom in the building. You had to go through the tunnels to the science building until we got them to open one. It was quite interesting. 
In my third year, I organized the first celebration of women at Harvard Law, which we called "Celebration 25" because it was exactly 25 years after the graduation of the first women. So I organized essentially something to draw attention to the incredibly accomplished women, including Ruth Bader Ginsburg and a lot of other wonderful women, who had attended Harvard Law School. There was a lot of talk about the Equal Rights Amendment during that time, so I felt it was very exciting in the late 70's for women. But there was still a lot of work to be done. I actually got sent home once from court for wearing a pantsuit instead of a skirt as an attorney.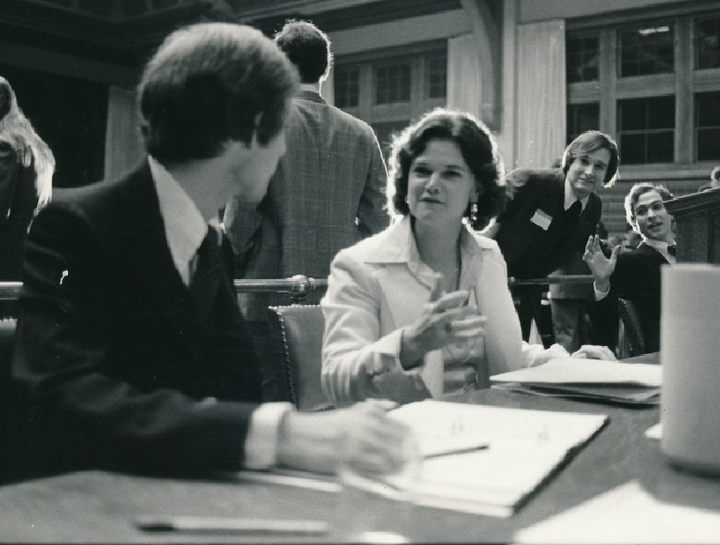 In much the way we take a lot for granted in the LGBT movement, we're taking a lot for granted now about the women's movement. There's a lot of back sliding in terms of choice, and in terms of childcare. 
When I came back home from Harvard, I was involved by one of my former students in a brand new movement related to Domestic Violence about which no one had heard. So I got to participate in writing the first laws in California about domestic violence, and that's what actually got me interested in running for the state legislature.
Rich: So when you did turn to politics, did you head in with a vision of what you wanted to do? Or did it continue to involve? 
Supervisor Kuehl: I did have a vision about what I wanted to do, but it was much narrower that what I ended up doing. When I was elected, I really wanted to work on issues related to various kinds of women's rights and concerns. At first, I was steeped in the domestic violence issues and there was a lot to still be done in the law. In addition, I was also very interested in issues involving the LGBT community. I had been out for several years and there was no protection in California law related to sexual orientation. For a while, I was the first and only openly gay person elected to the legislature. So although I had good support from some of my democratic colleagues, the bill that I chose to bring to the floor related to LGBT students and young people turned out to be very difficult. Republicans were dead set against anything that would help our community, and the moderate democrats were afraid for their behinds and their seats should they vote for anything gay. It simply had never been done before. So it took us five years to get through the first bill, which was to protect students against discrimination and harassment in schools. 
Rich: I am beginning to understand that the big challenge in legislature is not to come up with smart bills, but to build the support needed from other legislators to get those bills passed. It seems to me that you have a great talent for that.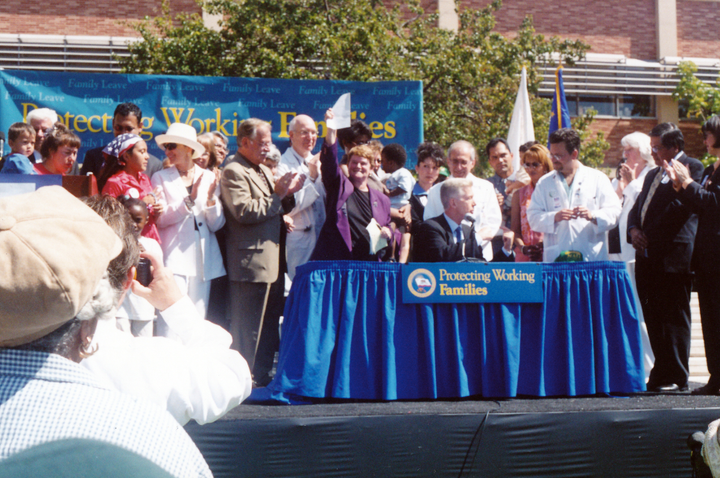 Supervisor Kuehl: Well, it is interesting. I think persuasion takes three things. One is clarity. To be able to clarify exactly what it is you are asking your fellow legislators to do. The second thing is, that I believe in never using the word "should." They have reasons why they're afraid, reluctant, or too angry to support your bill. So you have to figure out where is the bridge between what you want them to do and what they care about. 
For instance, the American people care about equality and fairness, and that reality has been one of the greatest benefits for the gay community, and frankly for any other minority community. Because when you are dealing with a prejudice, you take it out, look at it and decide you would rather be on the side of fairness and equality. That's what helps. So many of my colleagues were afraid to support legislation that I introduced years ago. It was simply unfamiliar to them. They didn't think they knew any gay people. When National Coming Out Day was established, it really helped. Suddenly, there were people in everybody's lives that they didn't know were gay and then suddenly they did. 
For me, I was an openly gay person that they liked, that they worked with in the legislature. I was a hard worker. I didn't just work on women's rights. I worked on environmental issues. I worked on labor issues. There's a lot that we collaborated on. In 1996, I was appointed speaker pro tem, which is the number two position in the state assembly. So I chaired all floor sessions, and that gained more respect from them because they're very fractious. So that's the third part of persuasion -- mutual respect. The ability to see where someone is on an issue and understand what they are afraid of, and then discuss it. But it is also important to understand that some people are just never going to be with you.
Rich: You have accomplished a number of firsts. In 1994, you were the first openly gay person elected to California legislature. Then in 2000, you were the first openly gay state senator. In 1999 and 1997 you authored the first bill to protect gay Californians from discrimination and hate crimes. So what drives you? What is it inside of you that tells you that you can, rather than fearing that you can't? 
Supervisor Kuehl: I was fortunate to have the love and support of my parents. They were always making it clear that they loved me very much. It wasn't that I could get away with anything that I want. They normalized my acting. We never owned a house. We rented. They put all of my money away for me, which was very unusual in those days. And they simply gave me the ability to risk. It's really a question of risk aversion. I have always been encouraged to ask "is there any reason why we can't do this" rather than "is there any reason why we should do this?" so that's kind of like what Bobby Kennedy said -- it opens a lot more possibilities. 
It's interesting what happens when we fight for issues that are so personal to us. It takes real confidence, not the kind that's just brash. It's like what Hillary Clinton said during the first Democratic debate, "it's not did you get knocked down, it's did you get back up?"
Rich: Soon after you were sworn into your latest elected position, I heard you on a radio interview saying that children in the Los Angeles County foster care system were one of your top priorities. Why is this so important to you? And what do you hope to accomplish for kids here in LA County and in the system throughout the country?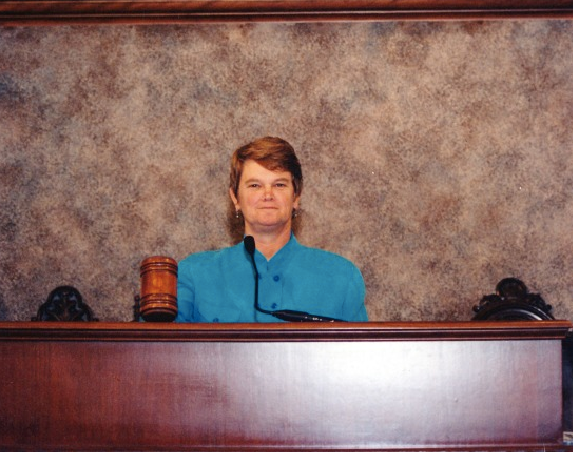 Supervisor Kuehl: I think it's connected to what I said about feeling confident and secure because of my parents. I think of the more than 30,000 kids in the Los Angeles County foster care system who are not confident and secure because of their parents. I think of the children who don't have their parents. I think of the children who may have been abused by their parents or abandoned or neglected. To use my acting analogy, these kids go from set to set without much luck. I don't think that there's anything that can take the place of that family. I feel that since the county has the jurisdiction and responsibility for each one of those young lives, and some of them are very young, that we really need to do everything we can. Given emerging research about trauma and its effects… Trying to figure our way through a maze of what to do about relatives, and whether they're better than strangers. What to do about group homes…. It's really difficult to measure.
This is my pipe dream, and I don't know if it's really ever going to be possible. I would like every single foster child to have a team that is only about them, so that a team considers every foster child's healthcare, mental health needs, education and home. I want that team to think about every aspect. We are starting to develop this approach in a way that we haven't before. I think that's what the office of child protection is going to be about when we fill that spot in the county and hopefully fund it adequately. But I just feel an enormous sense of protection for these kids and I want their lives to stabilize and hopefully improve. And remember, almost 20 percent of our foster kids are LGBTQ.
Rich: I have my own dream that I would like to share with you. My dream is that RaiseAChild will find a way to encourage the LGBT community to be the answer to the foster care crisis in the country. Research from the Williams Institute at UCLA shows it is possible, as more than two million LGBT people in the country have considered the possibility of building a family through fostering and adopting. So while Los Angeles County has more children in foster care than any other county in the nation, it is good to know that you are at part of the helm here in county government with your priority for foster kids.  
Supervisor Kuehl: I agree. We can be a big part of the solution. Of course, there are risks to building families through fostering and adopting, but there are risks no matter what method you choose to build a family. I think that our community, because we choose these children, are very loving and good parents. It is important for us to step up and take that risk. We are not alone. Straight couples and single parents do the same thing. But I would really love to see us be a part of that really important fabric of society here. 
Have you considered building a family through fostering, adopting or weekend hosting? RaiseAChild.US would like to help you. Visit us at www.RaiseAChild.US and RSVP to join us for free, fun and educational RaiseAChild.US events throughout Southern California:
Tues., Dec. 1st          6:30PM to 8:30PM   Andaz West Hollywood Hotel
Wed., Dec. 2nd         6:30PM to 8:30PM   The Prado at Balboa Park, San Diego            Thur., Dec. 3rd        6:30PM to 8:30PM   The Art Theatre of Long Beach
Sun., Dec. 13th         2:00PM to 4:00PM   Museum of Art History in Lancaster, CA
RaiseAChild.US is the nationwide leader in the recruitment and support of LGBT and all prospective parents interested in building families through fostering and adoption to meet the needs of the 415,000 children in the foster care system. RaiseAChild.US recruits, educates, and nurtures supportive relationships equally with all prospective foster and adoptive parents while partnering with agencies to improve the process of advancing foster children to safe, loving and permanent homes. Take the next step to parenthood at www.RaiseAChild.US.
Calling all HuffPost superfans!
Sign up for membership to become a founding member and help shape HuffPost's next chapter