Surfing is an unfortunately wasteful sport. Surfboards can be made with one of two types of foam: polyurethane or polystyrene. Neither material is biodegradable, and they can both be toxic to aquatic life. Polystyrene, the kind typically used for foam packaging like styrofoam, is a petroleum-based product that is banned in various cities. When boards break, leftover foam is typically left in the ocean or sent to a landfill where it could hypothetically sit for centuries. Luckily, there are people working for a solution by implementing recycled foam into new boards.
Recycling foam into boards is an obvious but seldom practiced solution. It answers the question of what to do with existing foam produced by other industries, and it prevents the surf industry from adding to the foam epidemic. It's all rather easy too, check out YouTuber and activist Rob Greenfield's new spotlight video to see how easily the surf industry can change.
Meet Marc Sanchez, the founder of Reeco Surfboards. Marc upcycles dumpster boards into beautiful new surfboards. He does this by taking broken surfboards that were destined for a landfill, strips them down and crafts them into one of a kind recycled surfboards. All the materials used in Reeco boards are sourced locally, and glassed with a eco-friendly bio-based epoxy resin.
Marc is an inspiration in a naturally wasteful industry. By becoming a leader in eco-friendly surfboards, he's pushing for a world where surfboards are built with compostable foam and entropy resins.
Help Marc revolutionize his industry and check out some of his recycled boards.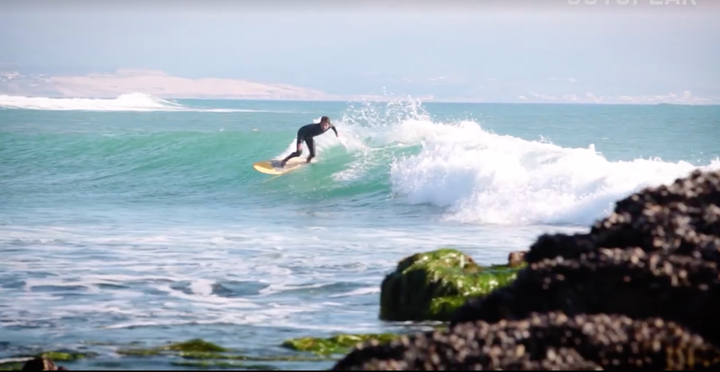 Popular in the Community