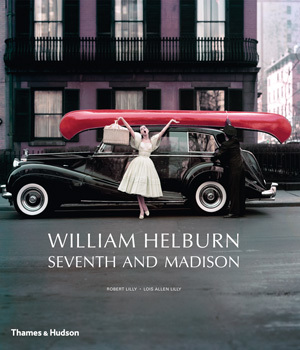 When you hear the name William Helburn, it will probably not mean anything to you. Unless you were part of the advertising industry in the Mad Men era, or a fashion insider, Bill (as he's called by friends and colleagues) would have flown under your radar. Contemporary to other greats like Richard Avedon, Lilian Bassman and Irving Penn, Mr. Helburn's career started right after the war. Mr. Helburn shot faces like Dovima, Dorian Leigh and Jean Patchett for various publications including Harper's Bazaar and Time Magazine. In the book Seventh and Madison (Thames & Hudson) the reader is introduced to this key character of a long gone era, in which the United States lived what was probably the most exciting and innovative time in advertising.
This photographer never spent much time building an editorial brand. "I never made a point to put my name under my pictures; I was working mainly in advertising and unlike magazine editorials, you never get credit for that work," Bill explains with no regrets. "I worked a lot, I was successful, people liked me and I made a lot of money."
Mr. Helburn didn't really care about branding himself, so why suddenly have a retrospective of his work at the peak of his 90 years of age? "I have no idea, this is such a nuisance!" he laughs, "these people who followed my work, approached me and said they were interested in what I created and said they felt the world should know who I am." Bill agreed with the proposition but was skeptical they would be able to put a book together with the little material he had saved over the years. "I threw away three quarters of the work I did, anything that wasn't approved [to run] went to the trash, I didn't know people were gonna come back and make a book about me."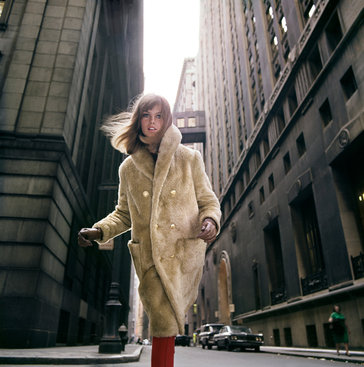 What Robert and Lois Lilly (authors of the tome) saw, was the indelible mark this photographer had left in the advertising industry. Helburn was making images that were outside the box and popped from the pages of the magazines and billboards, bringing new excitement to the ads he was hired to shoot. He was the only advertising photographer who was as trendy as the fashion photographers, roaming the world with top models and celebrities and putting them in new and unexpected situations for the sake of selling a product in a different way.
Never before would a fashion photographer shoot a car advertisement, and that's exactly what Bill did. "I made it more interesting. I wasn't showing the engine like most ads were. I had a model in the picture and I made that car sexy." And Bill gets excited every time he is invited to talk about his work. "I made advertising a little more fashionable. They would give me layouts and I'd shoot that, but then I'd also do what I wanted to do and more often than not they'd pick my idea over the layout." That was how models ended up with cruise ships in their hair, standing atop street signs or naked in the middle of a snow storm. Shock value was something this artist knew all about.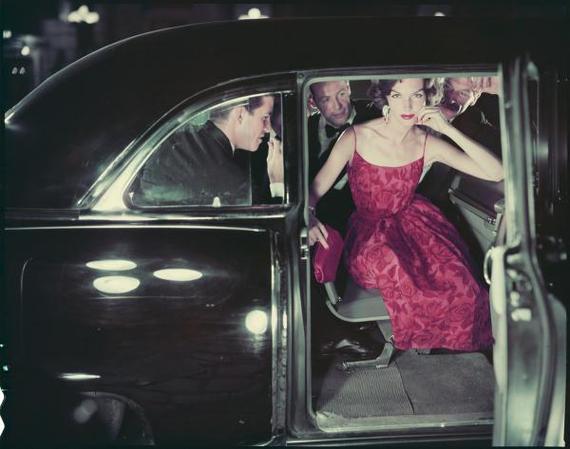 In times when the world talks endlessly about new medias and the end of the printed matter, it's valid to wonder what made such a successful photographer change from shooting stills to moving image. Eventually Mr. Helburn saw the expansion of the television as a new media and moved on to shoot commercials. "That was the way the world was going, advertising was spending more money on TV, so I started doing that," explains Bill. And he did that from the 80s up until the early 90s when he finally retired to enjoy his success and spend time with the family.
For someone who seemed so passionate about his work, one is left wondering if he keeps up with new advertising campaigns and magazines. The answer comes as quickly as the click of a shutter. "I couldn't care less, I don't keep track of it at all, I just want to enjoy life!". And that he does, with no regrets, only happy memories. "Doing this book... it's rewarding, they rediscovered me," concludes the master.
Support HuffPost
The Stakes Have Never Been Higher
Related
Popular in the Community