Lincoln, Nebraska, was stop No. 17 on our Listen To America road trip. We spoke to residents and passersby in Tower Square for a day. Here's what they had to say:
"Lincoln is just an awesome place ... I love to travel, and people just aren't ever as friendly as they are here ... Even though it's a small place, I think you can grow so much."
― Lexi Volk, 22, digital marketing specialist
"I'm mainly here for school and then work ... It's a family city and I love it."
― Jackson Cervantes, 26, student
"I'm in Lincoln just to kind of get my feet back on the ground ... I came back to my hometown to start my future and to eventually leave again. I also do love Lincoln ... but I also hate how we tend to marginalize different people."
― Billie Douglass, 20, data entry associate
"I was in a foster home ... After that, I decided to get some knowledge. I truly believe that knowledge is the greatest gift you can give yourself. I love Lincoln, Nebraska, because it's so vibrant."
― Nyagoa Wankok, 20, student
"I went to university here many years ago, graduated, went into the service, came back ... It's a big city with a small-town feel."
― Richard Halvorsen, 71, retired
"I've grown up in Nebraska, from here. Love the low cost of living, 20 minute commute anywhere you go, love the people. Anywhere you go in Nebraska, they're nice."
― Emily Albin, 25, ad ops
"Great community, great people. There's always kinda something going on."
― Jamie Svoboda, 28, ad ops
"I work in Lincoln ... I've learned to love it. It's not my hometown ― I live in Portland, Oregon ― but I love being in Lincoln. I feel like it's an opportunity to grow and stretch my own perspectives about the Midwest.
― Jean Tuller, 66, Medicaid consultant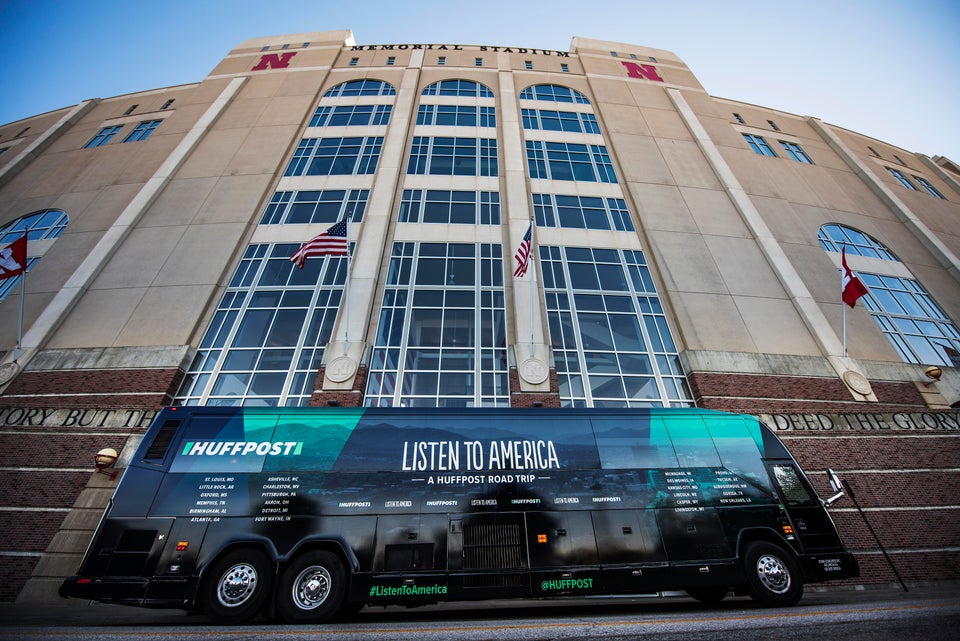 Best Scenes From Lincoln On HuffPost's Listen To America Tour