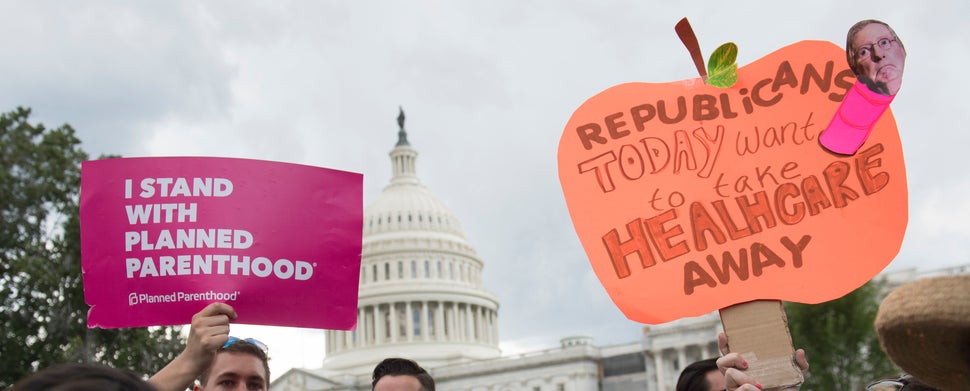 For Nicole Clegg, Vice President of Public Policy for Planned Parenthood of Northern New England, last week's Senate vote on health care was a "pinch me, is this real" moment. 
Clegg and her husband were watching the Senate proceedings on C-SPAN from bed, like so many Americans, on the night of July 27 and into the early morning hours of July 28. She kept nodding off and waking up and realizing that the vote still hadn't happened. She woke up just as Senators Susan Collins (R-Maine), John McCain (R-Arizona) and Lisa Murkowski (R-Alaska) voted "no," finally sinking the GOP attempt to repeal the Affordable Care Act without a replacement around 1:30 a.m. 
After the vote, Clegg was wired. "I was like, 'Oh my God, this just happened,'" she told HuffPost.
Almost immediately, she began firing off emails to her colleagues. For Clegg, the vote was particularly moving ― not just because the ACA repeal would have had huge negative consequences for Planned Parenthood, but because Clegg and her team had spent months speaking to Senator Collins (R-Maine) and her staffers about health care. 
Collins, Murkowski and McCain have been praised by those on the left for their strength in breaking with the rest of their party, especially in the face of strong pressure from Senate Majority Leader Mitch McConnell and the White House. But the invisible advocates for women's health care ― groups of people who spent months making sure that Collins and Murkowski heard from constituents who depend on access to health services from providers like Planned Parenthood ― are the grassroots organizers in Maine and Alaska. In Collins' statement about her "no" vote, she dedicated four paragraphs to Planned Parenthood. 
"Millions of women across the country rely on Planned Parenthood for family planning, cancer screening, and basic preventive health care services," she wrote. "Denying women access to Planned Parenthood not only runs contrary to our goal of letting patients choose the health care provider who best fits their needs, but it also could impede timely access to care... This is about interfering with the ability of a woman to choose the health care provider who is right for her. This harmful provision should have no place in legislation that purports to be about restoring patient choices and freedom." 
"We Were All In"
Both Clegg and Jessica Cler, the Alaska Public Affairs Manager for Planned Parenthood Votes Northwest and Hawaii, who is based in Anchorage, say their regional Planned Parenthoods started ramping up organizing efforts virtually the minute after Donald Trump was elected president.  
"We were all in and we started making [the] case [for Planned Parenthood] in November and December, and we just didn't stop," said Clegg.
She added that the organization saw volunteer interest skyrocket after November 8: "A lot of these volunteers came in after the election and said, 'I want to give my time and I want to give my time to Planned Parenthood.' That's what gave us the capacity to just kind of go all out all the time."  
Cler echoed Clegg, telling HuffPost that hundreds of new volunteers came in after the election ready to be put to work.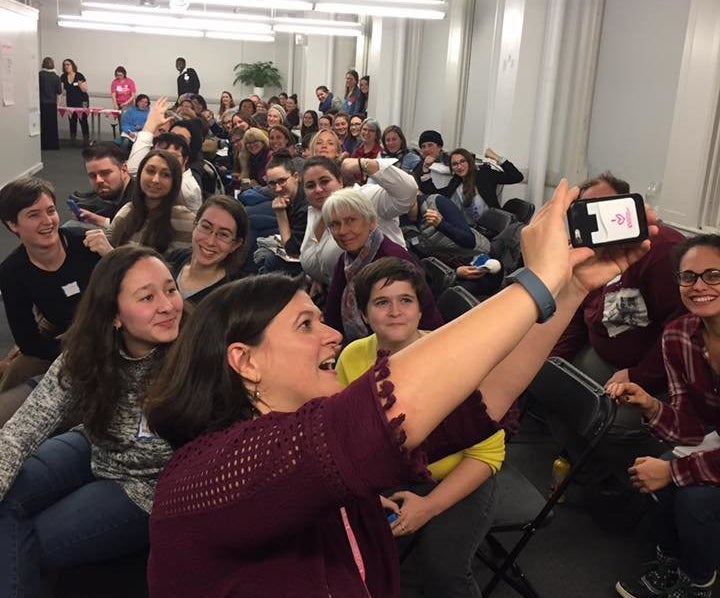 "We had so many folks who showed up, who had never volunteered before, who were hungry to get involved," she said. "We knew that this was going to be critical. So we started this work way back in December. Our first big moment was the Women's Marches in January."
Between November 2016 and July 2017, Planned Parenthood volunteers put in thousands of calls to Murkowski and Collins' offices. They wrote letters and op-eds. They rallied. They marched. They shared their very personal stories with their senators, both in private meetings and publicly. 
When Organizing Works
All of the Planned Parenthood organizers HuffPost spoke to said that they felt both Collins and Murkowski truly took the time to listen.
On March 1, Planned Parenthood of Northern New England flew a group of patients and staffers down to D.C. to meet with Senator Collins and Senator Angus King (I-Maine). The night before the meeting, Clegg received an apologetic email from Senator Collins' staff communicating that votes had been scheduled during the time that the senator was supposed to meet with them, so they would likely have to speak with staff instead of the senator herself. Clegg said they were disappointed, but understood. 
But when they arrived at Collins' office the next morning, a staffer was standing in the hallway, and had the Planned Parenthood contingent head down to the subway. 
"We get on the subway to go to the Senate floor and we stand outside the Senate floor," said Clegg, "and then [Senator Collins] comes out to meet all the patients. It really sort of spoke to this real, I thought, commitment on her end to hear from our patients and understand what this threat meant for them. People were just really touched by this special effort she had made to be responsive to us."
In May, Collins declared that the GOP masterminds behind the Senate bill had made a "mistake" by including a provision to defund Planned Parenthood.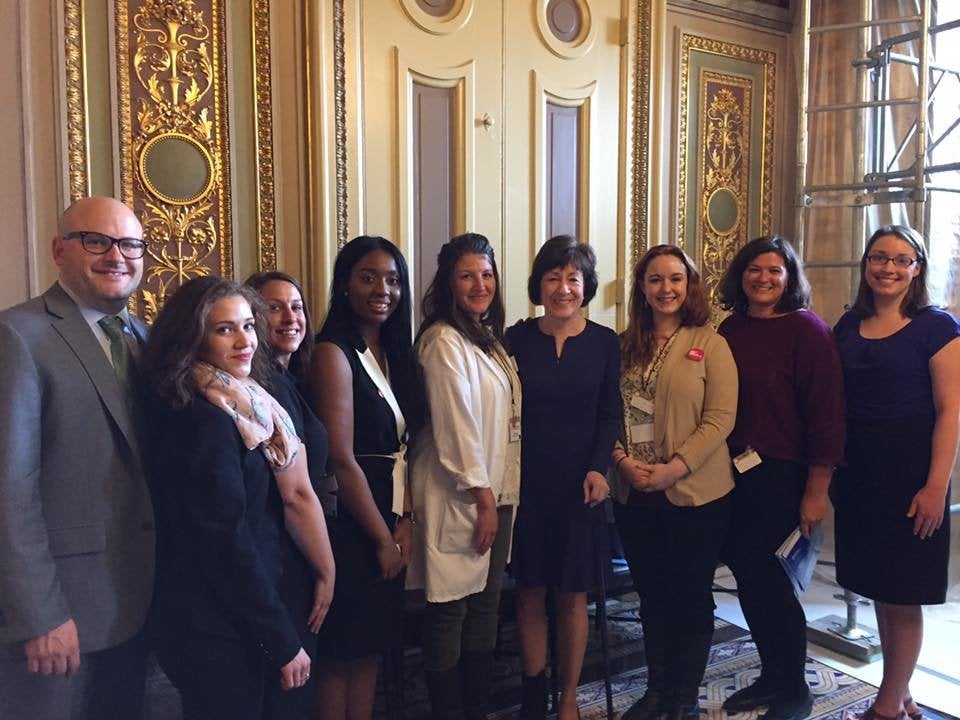 In June, Murkowski said that she was "committed" to making sure that "funding for Planned Parenthood remain[ed] intact." In July, at a constituent meeting in Homer, Alaska, Murkowski spoke for nearly two minutes about why Planned Parenthood was so important that electrified volunteers and gave them hope that she would stand strong.
"She was so on point," Kati Ward, the Anchorage Regional Field Organizer for Planned Parenthood Votes Northwest and Hawaii, told HuffPost. In that moment, [any] 'squirreliness' I'd felt about her went away. I felt like, 'Wow, she is really, really solid on this. I think we can really believe in her.'"
There's a reason that Planned Parenthood organizers in Maine and Alaska had no trouble finding people who wanted to speak to their senators about the care they received at Planned Parenthood clinics. In both states, Planned Parenthood fills gaps in health care access that would otherwise leave patients in a lurch. In Alaska, the health care organization has four health centers which, according to Cler, provide care for more than 7,000 patients a year ― 4,500 of whom are low-income women and men who largely rely on federal funding to access that care. Maine's four Planned Parenthood health centers ― three of which are located in medically underserved areas ― provide care to about 10,000 patients per year. 
If GOP legislators had succeeded in defunding the health care provider, low income women would have been hit particularly hard. Planned Parenthood estimated that up to 2.4 million patients across the country could have lost access to care ― and the picture in states where funding has been slashed is certainly bleak. This summer, Iowa was forced to shutter four clinics after legislators in that state passed a law blocking Medicaid patients from getting their health care at Planned Parenthood centers or other clinics that offer abortion as part of their services. 
Both Murkowski and Collins were unwavering in their support of Planned Parenthood, despite pressure from their party. 
"I think it's so remarkable to note that Senator Collins didn't just respond to us putting pressure on her because she's afraid of her constituents; I think her stance on this issue is because she deeply understands the services that Planned Parenthood provides and how [defunding] it would affect the national health care landscape," Jeremy Kennedy, Director of Advocacy, Maine, for Planned Parenthood of Northern New England told HuffPost. 
The vote, he said, was very emotional for him. He'd gone to bed before McCain's dramatic thumbs down, resigned to the idea that the bill would likely pass and staffers and volunteers would have to dust themselves off the next day and figure out a way to keep fighting.
Instead, he woke up the next morning amazed by the power of grassroots organizing.
"I really couldn't believe it. I was flabbergasted," Kennedy said. "It's one of those moments when you leave it all on the field, you do everything can do ... and it works!" 
HuffPost reached out to both Senator Collins and Senator Murkowski for comment but did not hear back.
Calling all HuffPost superfans!
Sign up for membership to become a founding member and help shape HuffPost's next chapter
BEFORE YOU GO