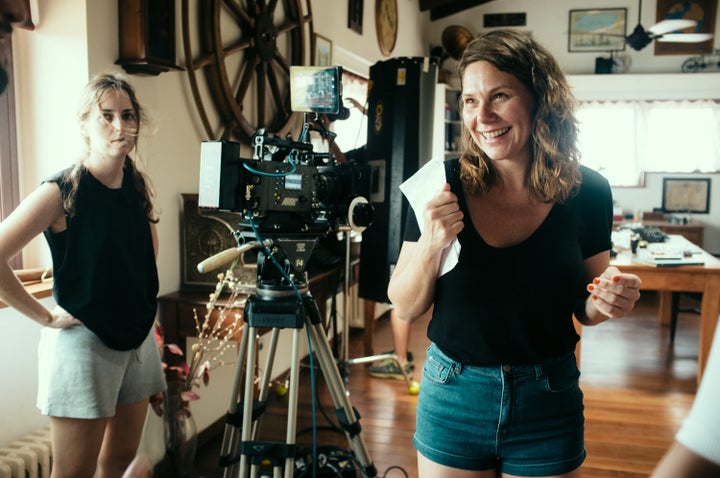 In many ways, Stormy Daniels' path into the porn industry reads like a cliched tale of girl-makes-it-big-in-the-adult-business. She started out as an exotic dancer, then segued into the adult entertainment industry to build up her brand and earn more money. She looks every inch the prototypical porn star -- bleach blonde and beautiful with big breasts -- and was quickly signed in 2002 by one of the industry's biggest studios, Wicked Pictures, as a "contract girl."
But a decade ago, Daniels' path took a sharp swerve. On a whim, she wrote a movie script that one of the studio's main directors bought on the spot, and her contract was soon expanded to include writing. In 2004, she tried directing for the first time, on a movie called "One Night In Vegas."
"I really had no plan to be a director; it wasn't something I even considered. I thought it would be a one-time personal experiment, " Daniels told The Huffington Post. "About halfway through the first day… it hit me. I love this. This is what I'm meant to do."
Daniels now directs 10 feature-length porn movies a year. Half are for Wicked Passions, which she described as the studio's "more romantic line," focusing on relationships, "with none of the 'harder stuff' -- like anal." The other half fall into a variety of genres. "I've done a comedy, an all-girl movie, a big action movie, a romance, a dark suspense [film] and now a western," Daniels said.
The only thing the films really appear to have in common is that they are all backed by a major studio, making Daniels seem like something of an anomaly: a woman in a position of creative control in big-budget, mainstream pornography.
Except that Daniels isn't an anomaly at all.
Though porn is regularly painted as a misogynistic industry run by men, for men -- charges that are not unfounded -- estimates now suggest that women make up one in three porn viewers, and insiders say women are increasingly moving behind the camera to direct.
"That doesn't mean that there isn't sexism in the porn industry; there's sexism, unfortunately, in every industry," Lynn Comella, an associate professor of gender and sexuality studies with the University of Nevada, Las Vegas, told The Huffington Post. "I mean, how many female directors were nominated for an Oscar this year? None. Zero."
"It might come as a surprise to people who think the adult industry is an exclusive boys club," she continued, "but women are increasingly changing the face of [it]."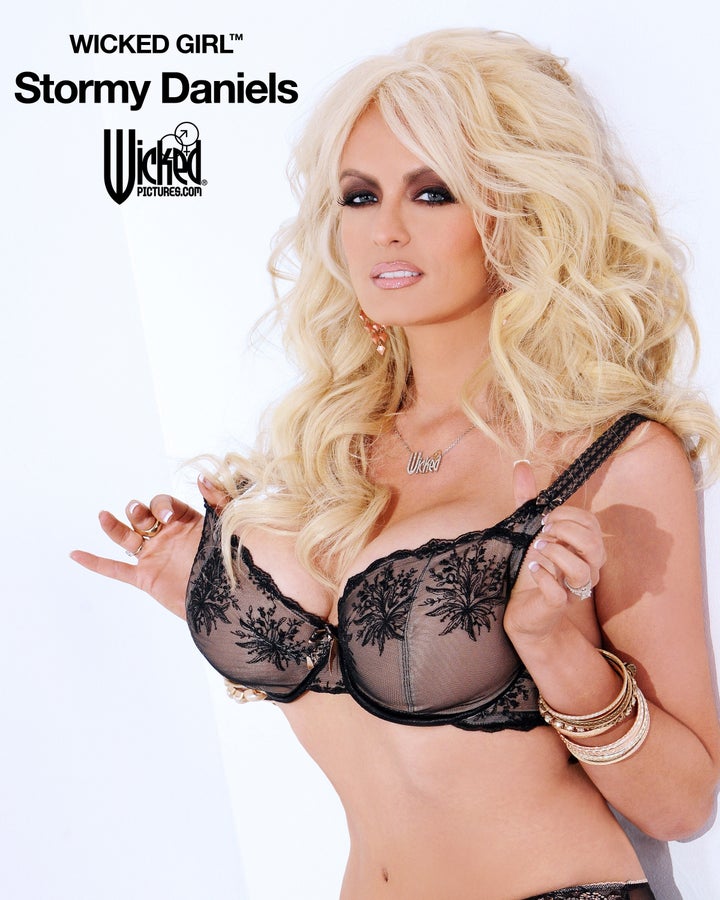 Unlike some careers that have long been closed off to women, "comparative historical research of adult content produced since the 1970s shows women working behind the scenes since the very early days of porn," said Chauntelle Tibbals, a sociologist and author of Exposure: A Sociologist Explores Sex, Society, and Adult Entertainment. (She cautioned, however, that there are not reliable hard numbers to back up much of anything pertaining to porn. The data just doesn't exist.)
Tibbals believes that one reason for this relative openness to women is that since pornography is so polarizing, the industry has tended to insulate itself and hire from within when possible, or at least it did in its early days. "The close-knit nature of the network of the adult industry has contributed to the enhanced gender equality we see," she explained.
At an even more basic level, Tibbals says many women have been able to ascend to positions of creative control simply because they've been so vital to the industry as on-camera performers, allowing them to get their foot in the door.
"Women are part of the process, and many women want to take that process to the next level, [and] share creative contributions," Tibbals said.
Candida Royalle, one of the porn industry's foremost female directors, was one of the first women to make the leap from performer to director, appearing in more than two dozen films in the 1970s. It was fun and an easy way to make some money, Royalle told The Huffington Post, but the movies fell flat for her.
"On the one hand I thought, 'Well, there's nothing wrong with these movies. If consenting adults want to watch them, and consenting adults want to perform in them, I don't see anything wrong with it -- but they leave a lot to be desired," Royalle said. "I was also involved in the women's movement at the time, and I could tell women were becoming very curious about erotic movies. But there was nothing out there for them to look at and really enjoy."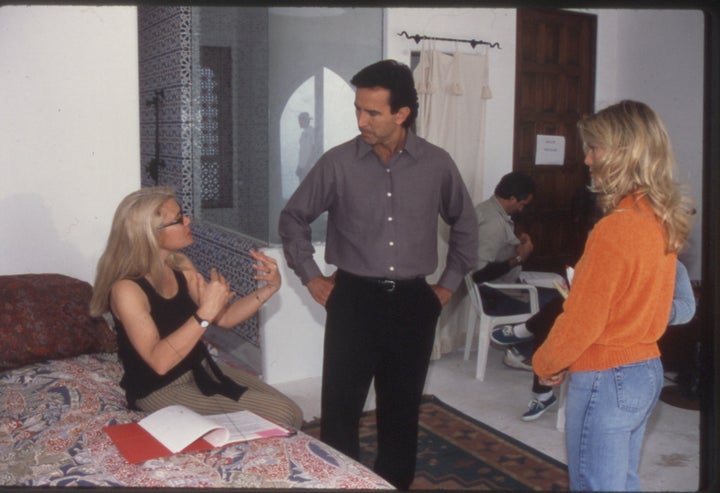 It was time, she felt, for porn made from a woman's perspective, with women viewers in mind, and in 1984 she founded Femme Productions. Royalle had to convince retailers that there was a market for for this new type of porn, explained Comella, which was not necessarily easy, because it was so radical. "It was almost like saying, 'I'm making porn for people who live on Mars,'" Comella said.
But Royalle's movies, which had stronger storylines than other adult films at the time, and strove for positive sexual role modeling, found an audience and launched a directorial career that has spanned 30 years. Royalle describes her work as "sensually explicit." Others have described her as a feminist pornographer -- a label she pushes back against, though not the feminist part.
"I never came up with that terminology, that was something the media came up with because it's obviously catchy and it makes people perk up and say, 'Wait, isn't that an oxymoron?'" she said. "I was a feminist, and I am a feminist -- I'm very comfortable with that part."
"What I really resent that I'm stuck with the 'pornographer' label," she laughed. "There's nothing better, and it's such a shame.'"
Indeed, many of the most visible women directors working today embrace the idea of feminist porn -- loosely, porn made by self-identified feminists that tends to be more diverse, and that aims to empower both the women who appear in it and the women who watch it.
Erika Lust, a Swedish director, producer and screenwriter, is a star in the feminist porn scene, which she says has blossomed over the past 10 years. When Lust broke into the industry a decade ago, she says women in positions of power as directors, producers and writers were practically nonexistent. She looked to pioneers like Royalle as inspiration "to fight for what I believed in [which was] to get more women into porn in leadership roles so we can have a voice."
That voice, she says, is a fully feminist one. For Lust, that means showing women truly enjoying themselves sexually, in films written, shot and produced by women.
"It's about creating that narrative that tells the story of one, two, three or more consenting adults, giving and receiving pleasure as sexual equals, and giving attention to the details -- like facial expressions, the hands, body positions ... not just the genitals," Lust said. "If someone is having an orgasm, we want to see how their entire body reacts."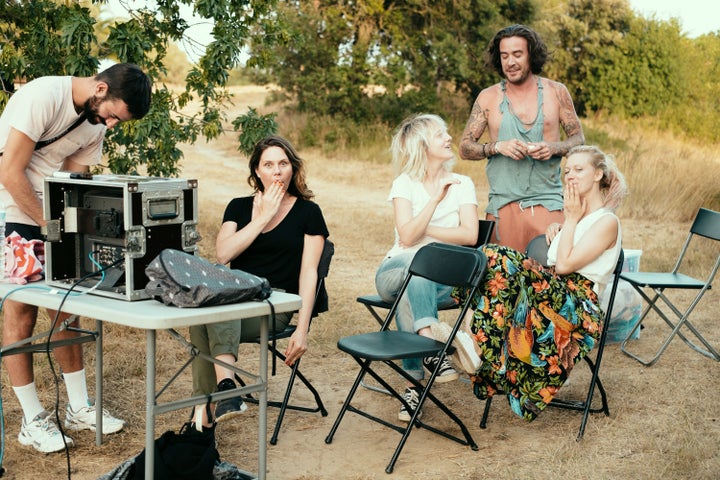 The women in Lust's movies have diverse body types. Some have tattoos and full pubic hair. Her films have an arthouse quality to them and many are set to indie soundtracks. They look and feel nothing like the movies Daniels directs for Wicked, which fit in with a lot of mainstream porn. For her part, Daniels says that the films people expect to be her preferred projects simply because she is a woman -- the "cuddly romances" of the porn world -- are in fact her least favorite to write and direct.
All of which is to say, perhaps obviously, that there is no one single type of porn that female directors working in the industry today tend to excel at or create.
"I know women that do love softcore porn," said Jessica Drake, another Wicked Pictures director who has a line of instructional DVDs called Jessica Drake's Guide to Wicked Sex. "I know women that love erotic love stories that are very sensual, but I also know women that like to see -- and write -- rough sex."
"We run into problems," she said, "when we generalize the type of product or porn that a woman wants to see or experience or feel -- or direct."
Of course, porn is not necessarily a welcoming industry for all women looking to express themselves creatively. Some say that the industry is still far too male-dominated on the production side, like porn star and social worker Dylan Ryan, who started her own production company hoping to create more porn that was feminist and queer. "I would love it if there were more women in the creation and distribution because then women could show what sex they think is hot and interesting," she told The Huffington Post in 2014.
And women can be stigmatized for having participated in the adult industry in any capacity, even if their experiences are positive. Earlier this year, porn star Bree Olson tweeted a screenshot of an open letter she wrote to any women considering getting into porn. "When you do porn, you automatically become a segregated part of society," she wrote. "Porn isn't bad -- how people will treat you for the rest of your life is." But men, she added, don't have to worry. "You'll get a high five and everyone will just assume you have a huge dick with lots of stamina."
Yet while the outside world may have a negative view of women working in porn -- seeing them as promiscuous or passive, if it sees them at all -- that view overlooks the range of women in positions of real creative control.
"If you look at seminars and panels that have been offered at the major adult industry trade shows in recent years, there's considerably more attention given to women in the industry, as directors and entrepreneurs, than there was certainly a decade ago," Comella said. XBIZ, one of the big industry trade organizations, did a cover story on the feminist porn movement a few years back, she added, and women like Stormy Daniels and Jessica Drake are "big, big names" within the industry who are recognized as much for their work behind the camera as for what they do in front of it.
"[There's] this 'Boogie Nights' mentality that so many people have when it comes to the industry being run by the patriarchy," echoed Drake. "[And] I think once the general public gets an idea or an impression of the industry in their head, it sticks. But the fact is that we have many women directors that direct all different genres."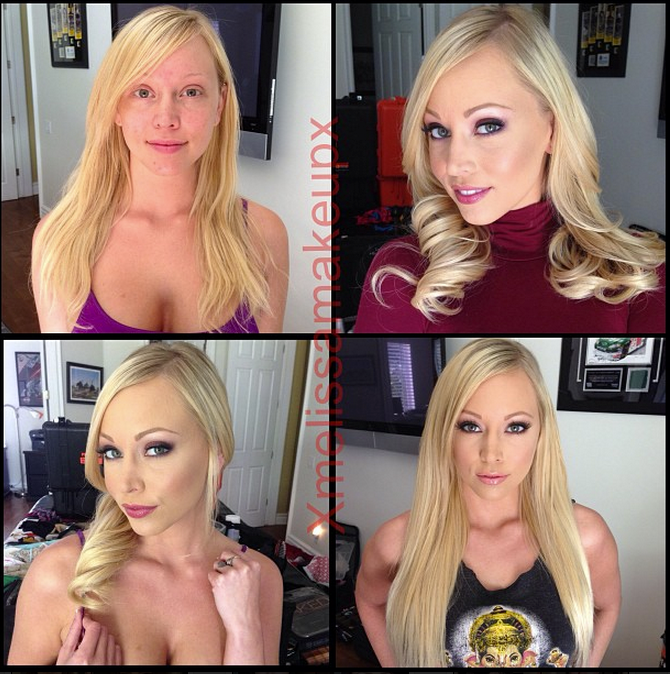 Porn Stars Without Makeup
Related
Popular in the Community