As world leaders, diplomats, climate activists and journalists are set to meet in Paris at the end of November for a crucial conference to tackle climate change, a group of leading indigenous peoples groups are also making their way to the French capital.
As part of the UNDP's Equator Initiative, communities' leaders from a wide range of countries that include Iran, Guyana, Uganda and Indonesia will not only be receiving a prestigious international prize, but also be calling for government to take bold steps in the fight against global warming. As part of the COP21 meeting in Paris, the Equator Prize 2015 will be awarded to some 21 outstanding initiatives in recognition of their work to advance innovative solutions for people, nature and resilient communities.
Earlier this year, Academy Award-nominated actor and activist Alec Baldwin, along with top UN officials, announced the winning initiatives of this year's Prize. The Equator Initiative received over 1400 nominations as part of an extensive partnership effort to highlight the role of indigenous peoples and local communities at the United Nations Climate Change Conference in Paris later this year.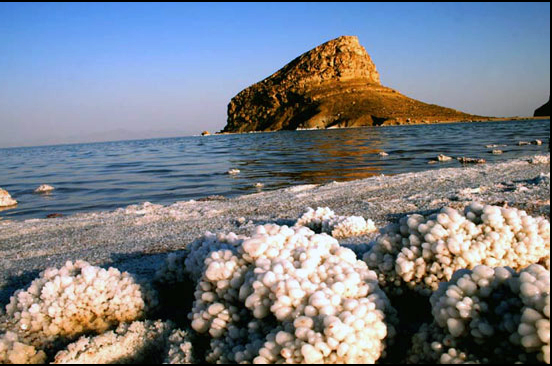 Working in the areas surrounding Lake Urmia, in Iran, the Umbrella Group of Naghadeh addresses wetland restoration, adaptation to droughts, farm irrigation and sedimentation in canals. Credit: Brittanica
From a group of climate video activists protecting some 2.5 million hectares of indigenous forests in the Amazon to fearless pastoralist tribes in Kenya fighting drought or to the first ever Iranian NGO to win which restores hundreds of hectares of satellite wetlands, this year's Prize winners have all led extraordinary campaigns at the local level.
One such group is the Prey Lang Community Network from Cambodia. Through forest patrols, geo-referencing technology and a solid grassroots movement, this alliance of indigenous Kuy communities has protected a 500,000-hectare forest in the Cambodian lowlands. The group is campaigning against illegal logging and land grabs as well as working closely with communities to improve the healthcare and incomes of over 200,000 forest-dependent people.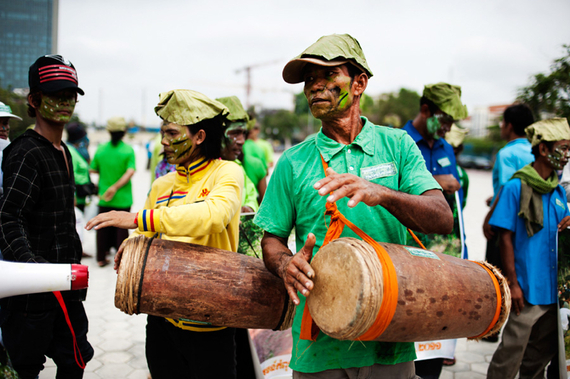 Prey Lang Community Network in action. Since 2007, the network has advocated against illegal logging and large-scale land grabs for mining, agri-business and logging concessions. Credit: Prey Lang Community Network
UN climate chief Christiana Figueres earlier this month stressed the importance of the upcoming UN Climate Change Conference in Paris (COP21) calling for the involvement of indigenous peoples and local communities to as a key actor in the negotiations.