"I think Cinderella might be there," my mom whispered while suiting me up for a friend's birthday party.
My 4-year-old self was giddy with excitement that, despite her normal routine as a two-dimensional cartoon character, Cinderella was going to transform herself into a full-fledged human being for a single afternoon. I don't remember exactly how this Cinderella in the flesh looked ― whether she was naturally blond or donning a wig, if she chose to wear glass slippers or opted for more practical sneakers. All I remember is the untarnished awe I felt in her presence. She was the real deal.
Who are the real-life women who spend their work days in a bedazzled tiara, making little kids cry happy tears for around $60 to $80 an hour? Photographer Brian Shumway documented five such princess impersonators in and around New York City.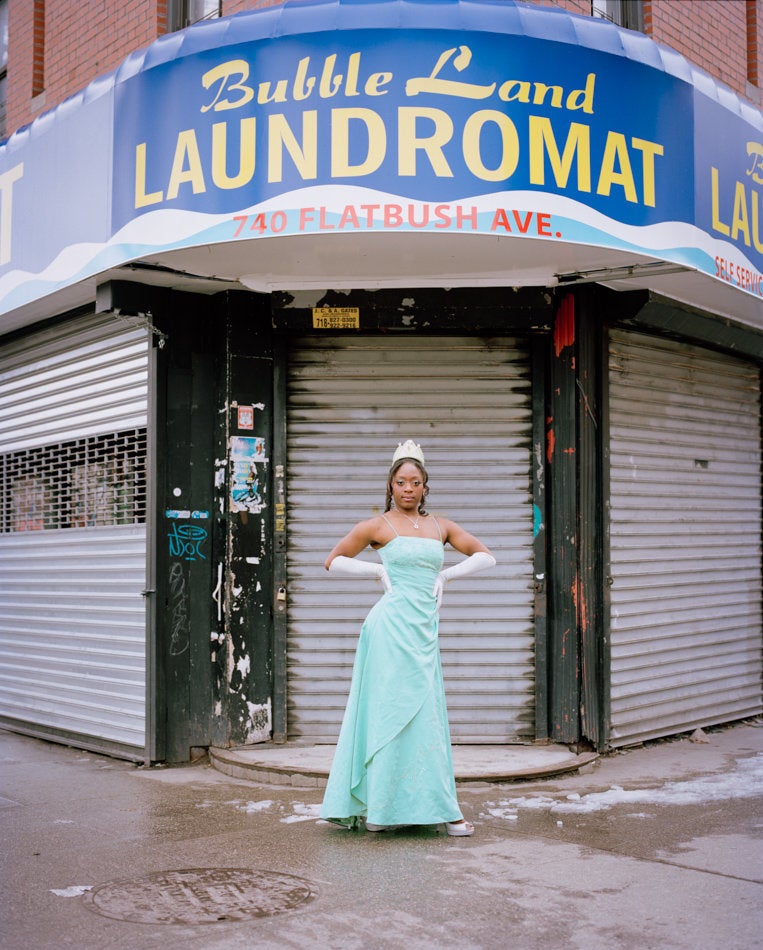 On assignment from Refinery29, Shumway opted to capture his subjects in costume and off duty, yielding a visual paradox of fairy tale perfection and urban jungle realness. The Frog Princess strikes a pose outside a Brooklyn laundromat while Princess Jasmine takes her dog for a walk.
"The portrayal of Disney princesses is always so sweet and saccharine and innocent," Shumway wrote to The Huffington Post. "I wanted the portraits of the princesses to have a bit of toughness and edge. These princesses are out on the dirty street, not a castle tower. I wanted the princesses to have more character and flavor."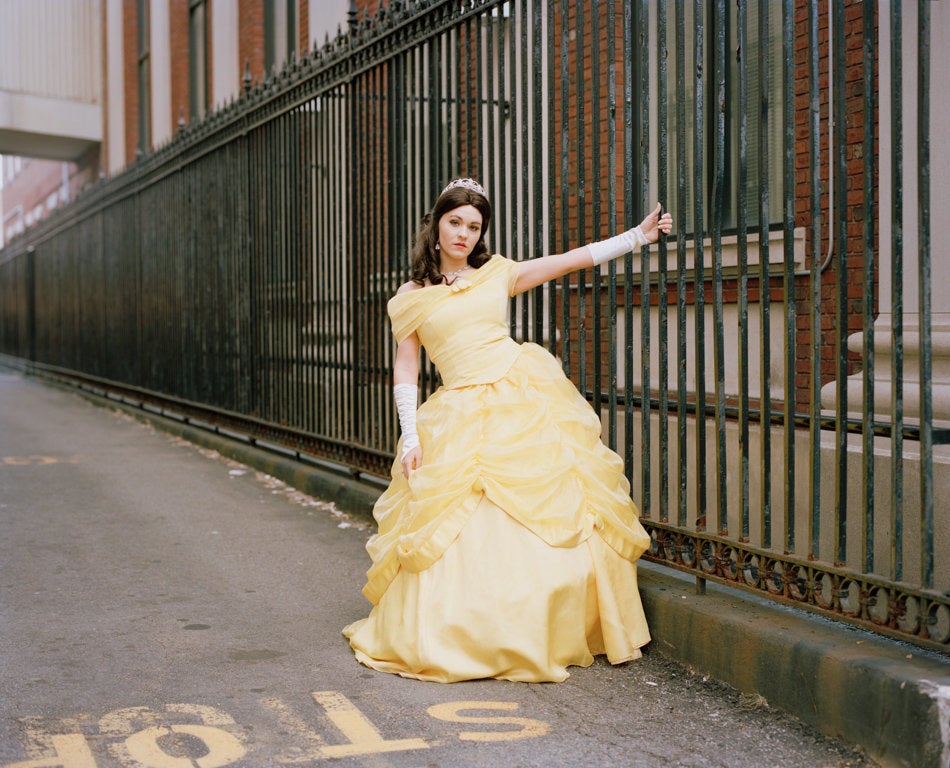 For a March story accompanying the photographs, Refinery29's Vanessa Golembewski conducted an interview with each of Shumway's subjects, delving into the stories behind their unorthodox career choices as well as the perks and pitfalls of the job.
Epiphany Elease, who plays the Frog Princess, expressed the magic moments that make the job worth doing. "[The birthday girl] told me that every day since she saw the movie, she wished that the Frog Princess would come to her party," she said. "When I came in, she lost her mind, she was so excited. She held onto me for the whole party. For every party where I have one terrible kid who's like, 'You're not real!' I have one where I made some kid's birthday awesome."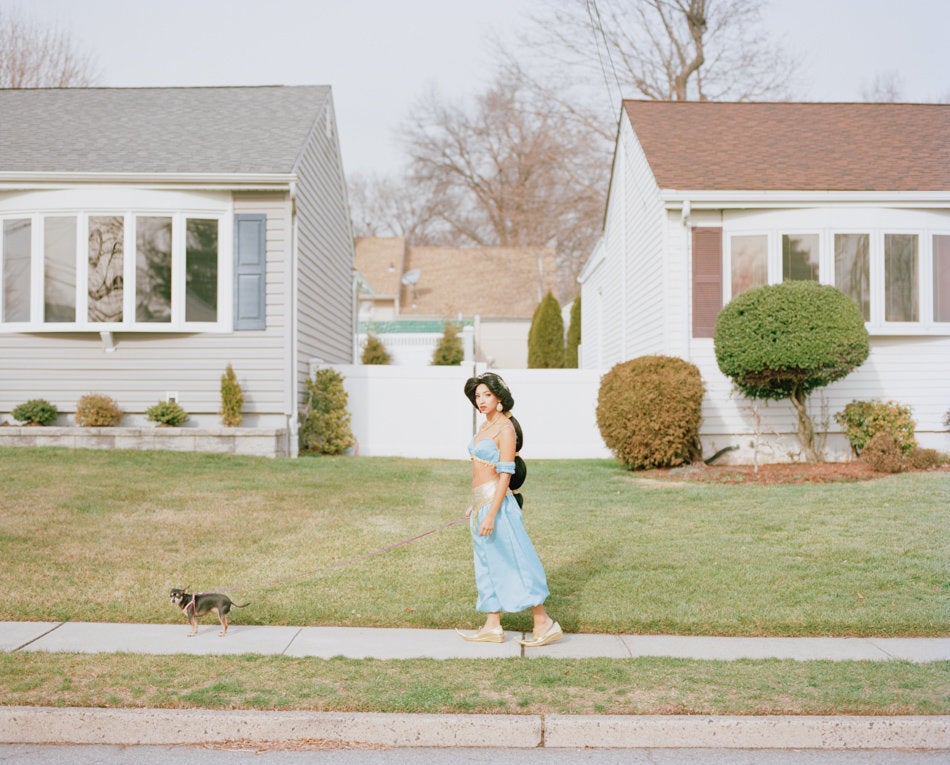 "It's all women, down to the people that pack the boxes [of party supplies]. All women," Omaris Contreras, the 24-year-old who plays Jasmine, said in reference to the company she works with, Bella Princess. "Oh, wait. We do have Martha's son. He helps with cleaning."
Contreras also explained her response to a question she's often asked on the job: "Well, isn't the whole princess thing sending the wrong message to little girls?"
"I think Disney is extremely progressive, especially nowadays," the New Jersey native explained. "You can't really look back and think Cinderella's a progressive woman. She's not. But you do think about the message her movie sends. It's about dreaming and believing in something and going after it. Of course it's a guy she's after, but the message is still there. Chase your dreams. Don't give up."
In a world that's all too often disappointing, disheartening and utterly maddening, it's nice to know that somewhere in the city there's a woman in a princess gown talking about fairy dust and inspiring little kids to follow their dreams.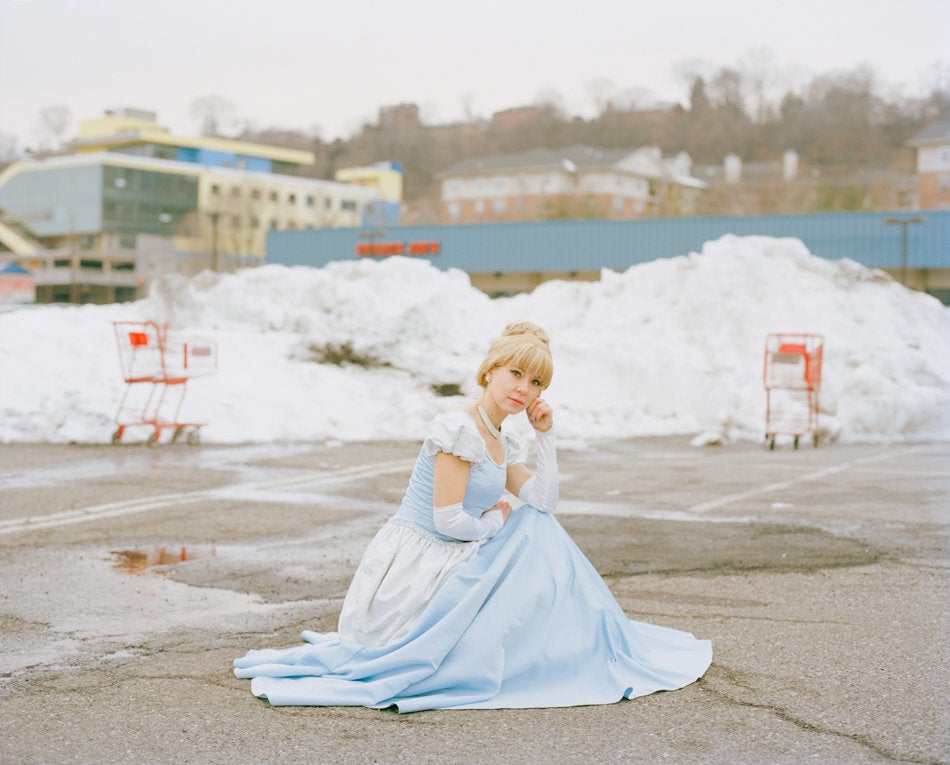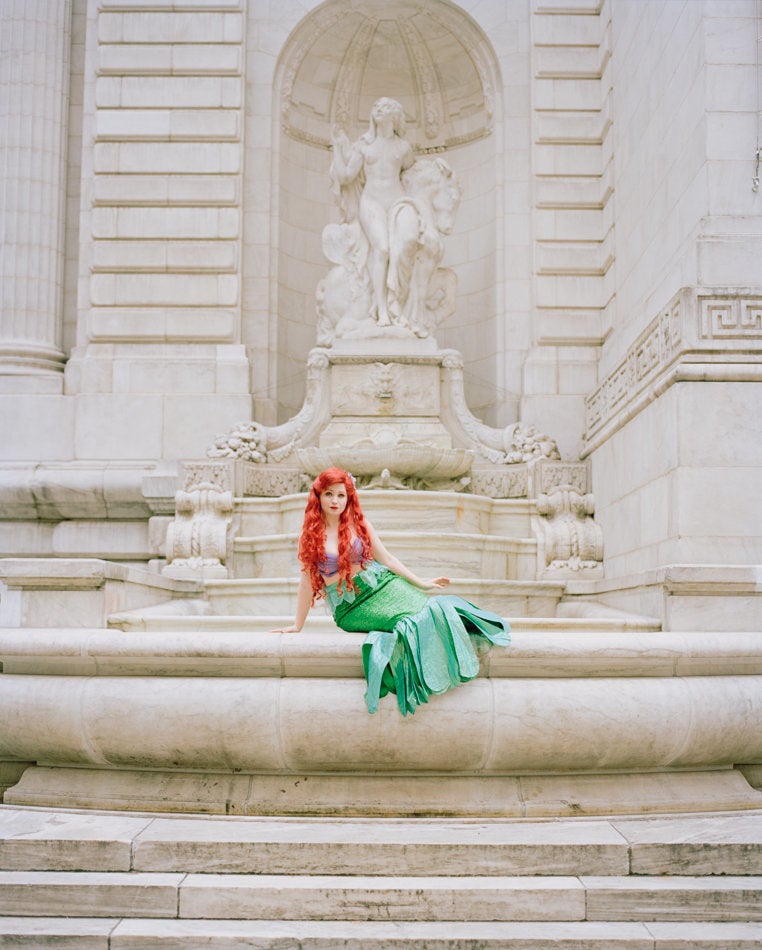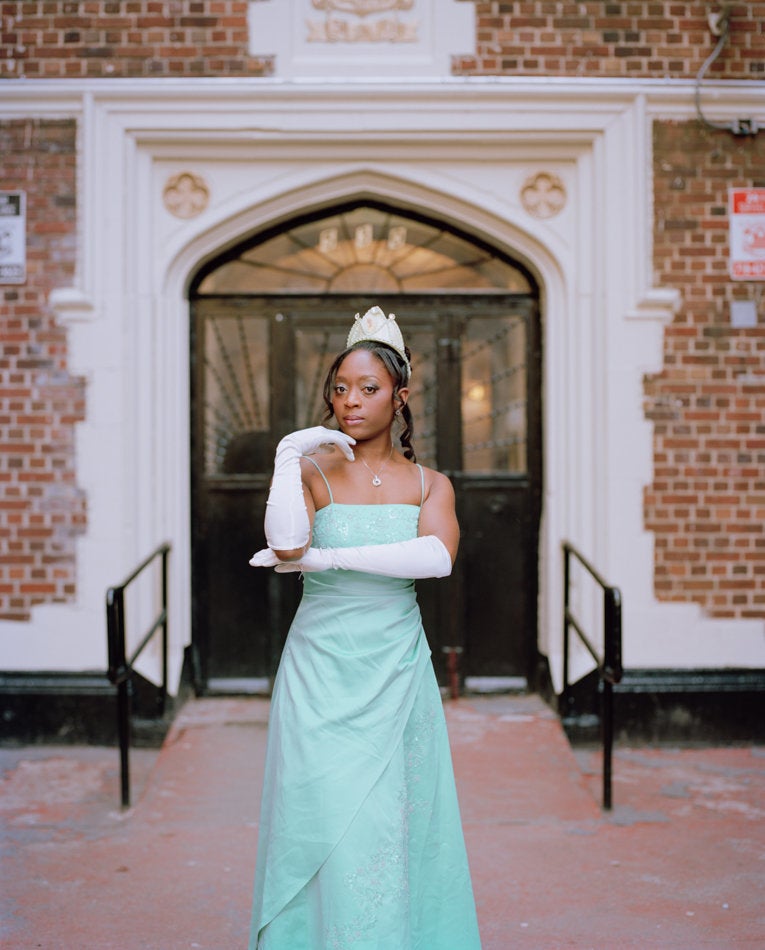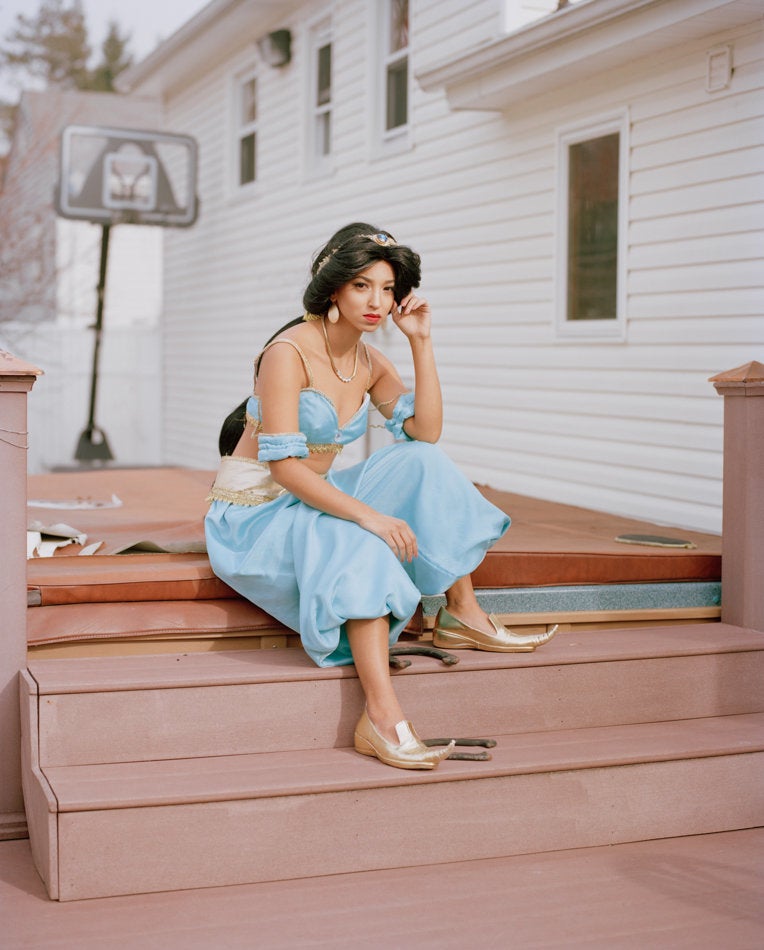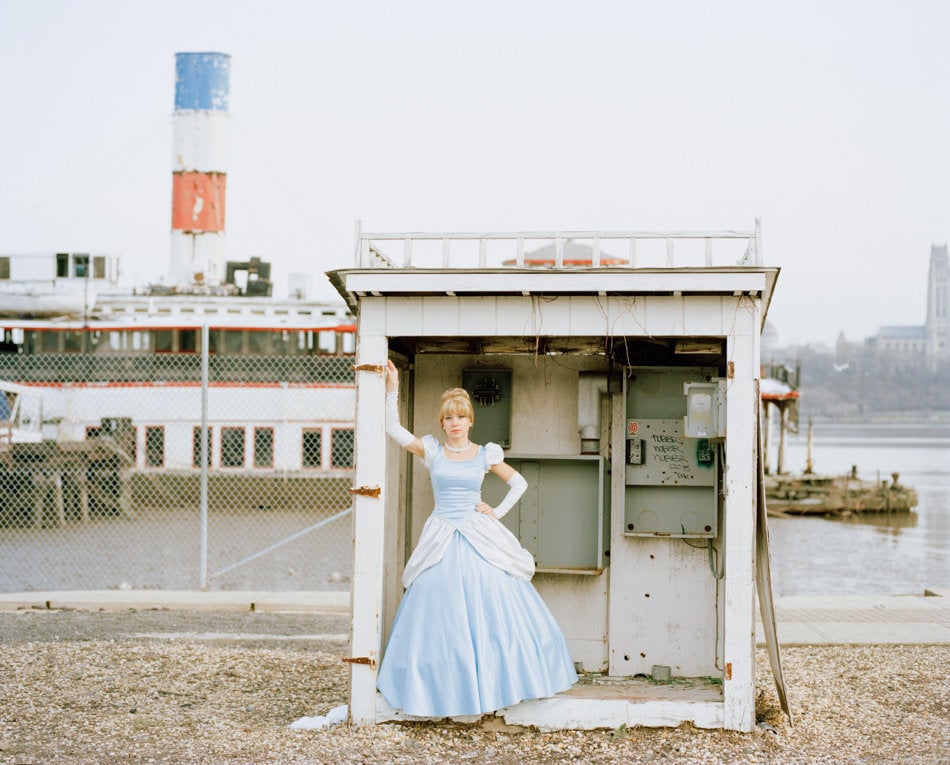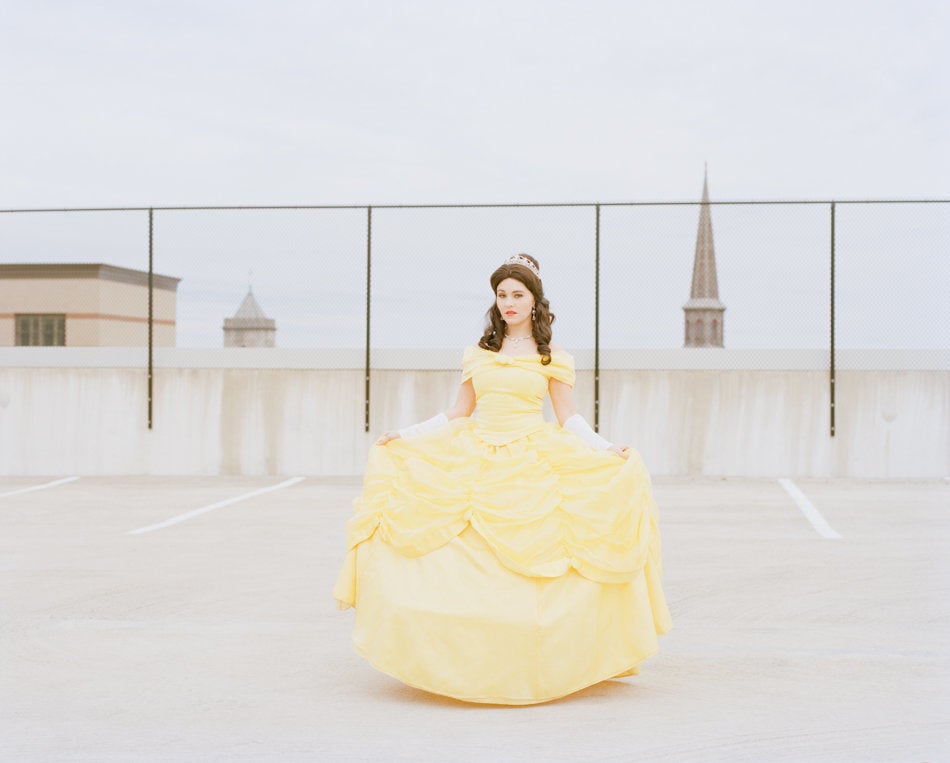 Before You Go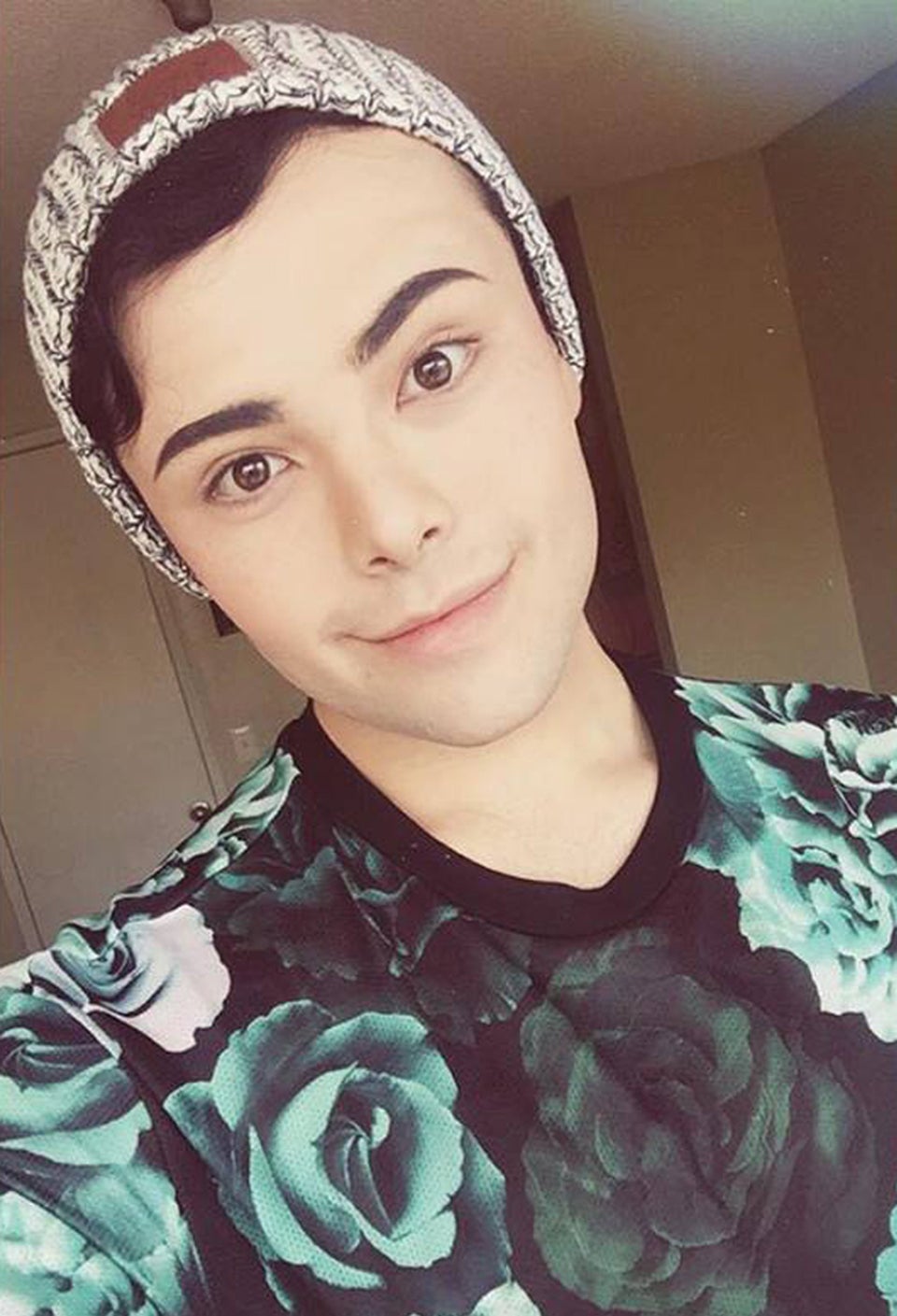 Disney Princess Drag Cosplay
Popular in the Community