Serial Entrepreneur Court Coursey and I spoke during the week of the Milken Conference in Los Angeles. The Milken Conference is an event that brings around some the biggest names in corporate giving from around the world. Amazingly, $20 Trillion dollars in wealth represented at the conference. Almost 1/4 of the world's wealth was in L.A. during Milken week.
Court Coursey is managing partner of TomorrowVentures, LLC, a Palo Alto-based investment firm that provides capital and counsel to help build successful businesses. To call him a busy guy, would be an understatement. He has thousands and thousands of people in his "network." He created an amazingly detailed system to maintain and keep strong his business relationships.
Court calls conferences like Milken "aggregators," where "you can book 6 months of meetings into one week." Court held 54 meetings in a 4 day period. Doesn't that sound exhausting? Yeah, I'm worn-out just thinking about it. In this episode he tells us how he did it. Court is truly a master at the art and science of building relationships.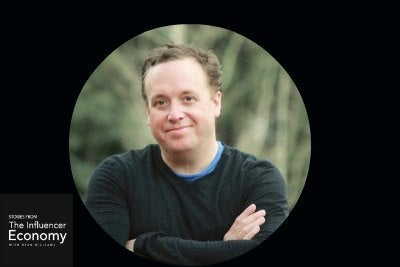 From politics to finance, to working with Michael Jackson's company, to health, to the auto industry, to brokering t-shirts for his church, Court has done it all. You could call him an entrepreneurial "cat," since he's lived at least nine lives in as an entrepreneur .
Influencer Economy "Quick Hits" from the podcast episode:
What an aggregator conference is, and how you can go to conferences to connect and re-connect with business partnerships
Learn how Court is able to create a database of contacts to maintain connections with thousands of people from his network
Court explains what makes a great leader, teammate, and how to collaborate with entrepreneurs
Advice on the keys on how to find mentors if you live Des Moines, IA (where I grew-up) to Los Angeles to Atlanta
How to surround yourself with A+ teammates
Tomorrow Ventures has more than 110 direct investments around the world that include consumer technology, media and specialty finance, among others. Court also works with Rundell, Coursey & Co with his co-founder Derek Rundell.