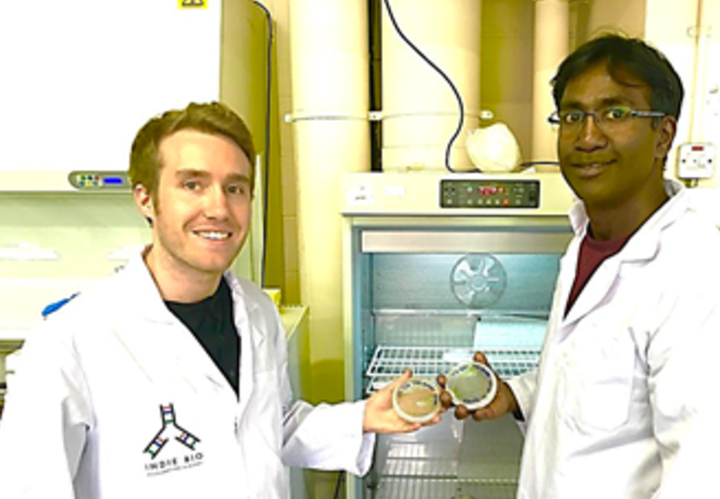 When you walk up to the fish counter at your local grocery store, do you ever think about the origin of your seafood? Your salmon may have come from as far away as Chile, Norway, or Canada, where most salmon is from. Your shrimp probably have passport stamps from China, Thailand, Vietnam, Indonesia, India, or Ecuador.
You may also notice whether it's "wild-caught" or "farmed." Surprisingly, most seafood these days doesn't come from the sea. As we try to manage what we take from our oceans, "farmed" fish from aquaculture operations are increasingly recognized as the future of sustainable food production. It's the world's fastest growing food sector, worth an estimated $200 billion USD, and we're going to see more and more seafood coming from fish farms around the world.
Unless you work in the industry, what you probably don't know is that every year, this enormous industry loses almost $10 billion worth of fish stocks to disease. Fish farmers try to combat this crisis with a mix of environment management and antibiotics. It's the latter that folks often worry about, because antibiotics make their way down to consumers, degrading fish ponds, leading to lower environmental quality and higher risk of disease.
To combat these problems, Simon Jegan Porphy and Antonio Lamb have started a biotech company that uses an innovative approach to "reduce or eliminate the use of antibiotics, reduce fish mortality rates in aquaculture farms, prevent bacterial and viral diseases from wiping out entire fish stocks, and improve global food security," explains Porphy. By using transgenic microalgae -- a natural ingredient of fish diets -- Porphy and Lamb believe they have created a platform for cost effective vaccine manufacturing, and a vehicle for oral administration of vaccines and functional feed additives.
MicroSynbiotiX (MSX) is not the first company to tackle the disease challenge, but today's vaccination methods are expensive, labor intensive, and not sustainable. Currently vaccines are administrated by hand-held Intraperitoneal injection -- a technician stands at a conveyor belt with a syringe and picks up each fish individually to administer the vaccination. MSX's oral vaccines and functional feed additives, on the other hand, have the potential to replace hand-held injections with vaccine doses integrated into the fish's regular diet and making the process more cost effective and sustainable.
By reducing cost and changing the method of delivery, MSX is also making vaccines available for species that currently don't have vaccines. The most immediate opportunity is addressing white spot in shrimp, which has historically wiped out the production from entire countries and impacted global shrimp markets. To develop vaccines for shrimp specific diseases, MSX has partnered with the Center for Aquaculture Technologies, a San Diego based firm enabling the use of advanced technologies to improve aquaculture productivity, and experts in vaccine and functional protein development for shrimps.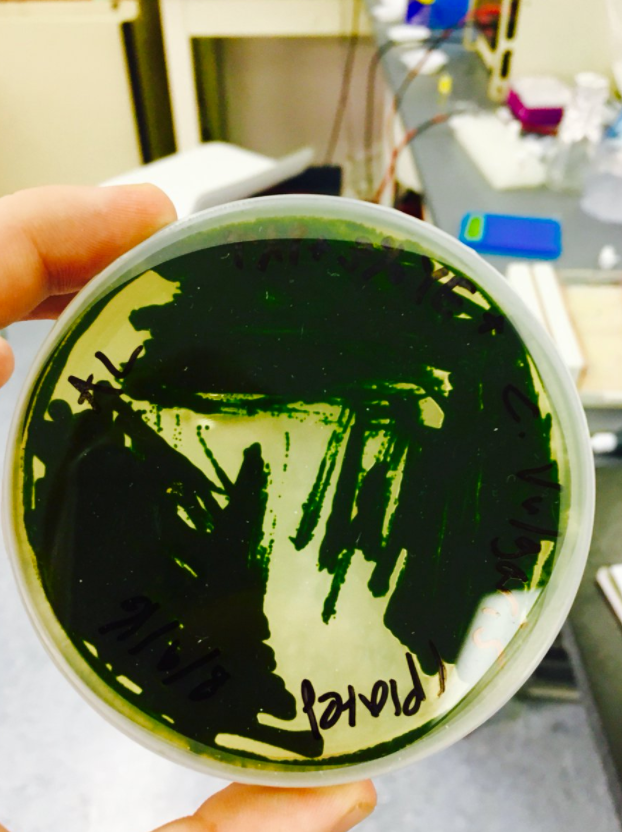 "Joining the RebelBio accelerator and winning the Blue Economy Challenge were significant turning points for us," says Lamb, "especially the $150,000 USD Blue Economy Challenge grant, which allowed us to officially start product development, bring on our chief scientific advisor Dr. Kwang-Chul Kwon full-time, and trigger great interest from VC firms and angel investors. As a result, MSX was able to raise up to $1.2M USD to fund continued product development and challenge trials."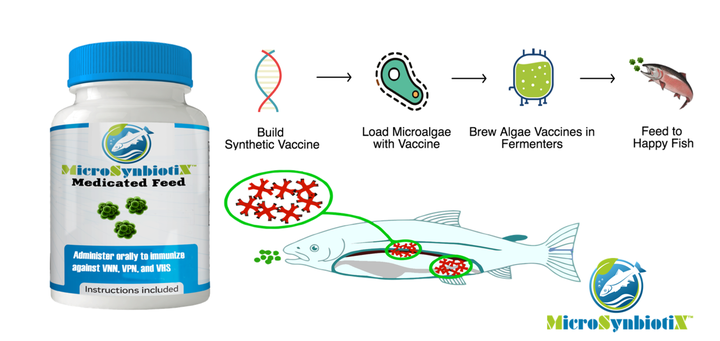 MSX's funding round is led by Alimentos Ventures, together with SOSV, a US-based venture capital firm, RebelBio, an Irish biotechnology start-up accelerator and Enterprise Ireland. MSX's lead investor, Alimentos Ventures is an early-stage aquaculture investor with extensive experience in the aquaculture, nutrition, health, technology, and genetics sectors, and brings broad expertise and networks to the young company. Enterprise Ireland is one of the largest investors in the seed round, and has also partnered with MSX to help them start, grow, innovate and win export sales in global markets.
About the Blue Economy Challenge
The Aquacelerator is an effort to support and scale the aquaculture industry, develop local economies across the Indian Ocean region, and improve our relationship with oceans, fishing and aquatic life, by connecting inspiring innovators with the networks capable of turning their ideas into reality. Led by the Australian Department of Foreign Affairs and Trade (DFAT) InnovationXchange, in partnership with SecondMuse, the Aquacelerator advances the global adoption and scale of the ten most inspiring ideas surfaced during the Blue Economy Challenge.
Popular in the Community