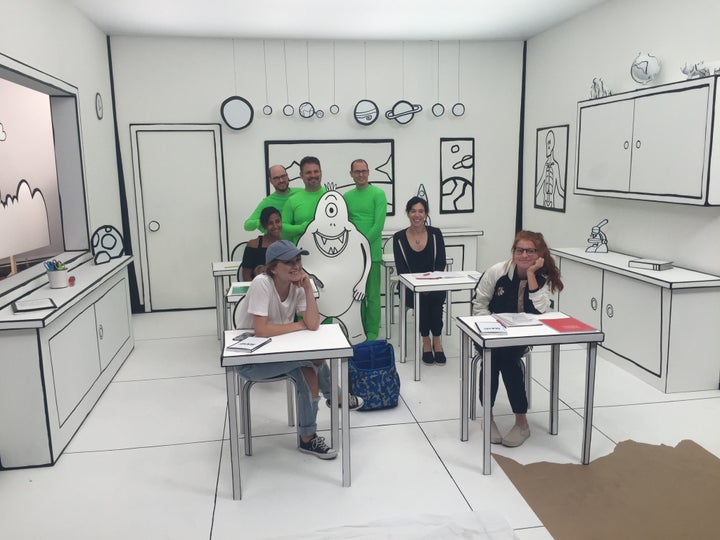 Teen directors Amelia Conway (13) and Claire Jantzen (17) are only in High School, but that hasn't stopped them from jump-starting their already impressive careers with an opportunity their adult counterparts would kill for: directing Target's latest back-to-school campaign. Both girls work with Adolescent Content, a production company co-founded by Ramaa Mosley and Hope Farley that represents a roster of talented young professionals, including filmmakers, photographers, and artists. They will be featured in a segment on the Today Show (airing Saturday, August 20) about their work for the retail giant.
Although they're young, they are in no way beginners. Both first picked up a camera when they were barely preteens, racking up professional experience before they finished middle school and proving themselves to be just as hardworking and responsible as any adult. However, even with previous experience, working with a huge Fortune 500 on a campaign that's a juggernaut sales-driver could certainly heighten their nerves.
Claire says, "you're really the brain of the entire project. [...] It's a huge responsibility." But, while she naturally felt stressed at certain points, she says, "at the same time, it's so much fun. I had so much more fun than I did stress." Amelia says she felt unbelievably anxious before her first major meeting. "You can't even believe how nervous I was."
However, when she met the kids on the first day of filming she realized that she really needed to be a leader. "That's when it all kind of clicked."
Although the two could have easily been underestimated because of their age, once they proved their dedication to the campaign, they were treated like professionals. "When I got on set or on the phone with people and I really conveyed how mature I can be and that I just loved it so much, they really took me seriously. This project was like my little baby. I had just as much care for it as anyone else," Claire says.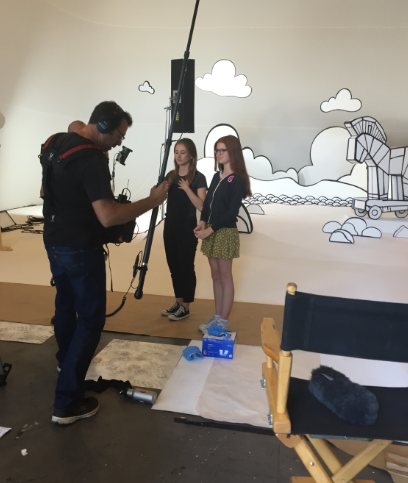 While Amelia and Claire had their hands firmly on the reigns of the campaign, they weren't the only kids involved. In fact, kids were given the opportunity to be in charge of nearly every aspect of the campaign, including styling, music, writing, and design. This is a project made by kids for kids.
Both girls think other companies should follow in Target's footsteps. Claire says that campaigns can really be successful when companies let the kids take over. "That's what the Target campaign was and that's why it's so great," she says. She adds that, "it's definitely more effective in the long run, especially when the kids know [the campaign is led by other kids]. It lets them know that kids can do whatever they set their minds to."
The type of straight-forward confidence and ambition displayed by Amelia and Claire is necessary to succeeding in an industry where, not only are teen directors at a disadvantage, but women are as well. A study conducted by the Center for the study of Women in Television & Film found that women accounted for only 19% of all directors, writers, executive producers, producers, editors, and cinematographers working on the top 250 domestic grossing films of 2015.
According to Amelia, it is imperative that more women are more involved behind the scenes of films. "I think that women have a lot to offer, and people tend to underestimate women."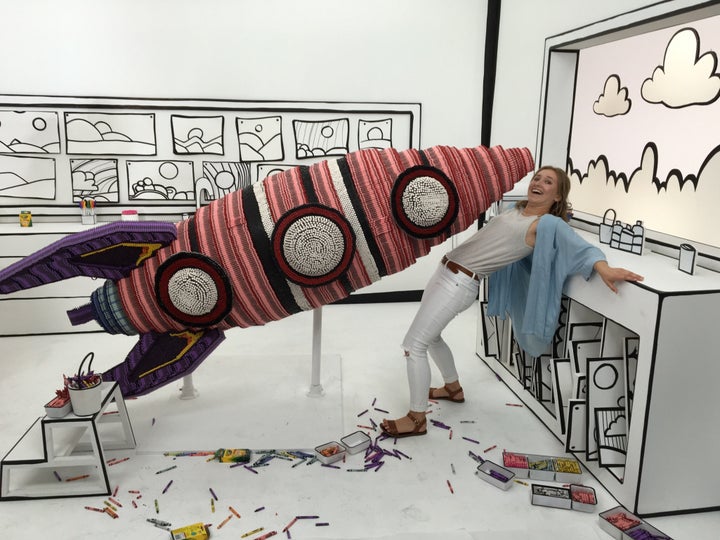 Claire adds, "There's so much we can offer behind the camera rather than in front. [...] Females can do just as well, if not better."
Both Amelia and Claire seem to be on their way to helping to raise that statistic. In the meantime, they're busy shattering society's stereotypes of teenage girls.
Claire says films and media often portray teen girls as phone, fashion, and boy obsessed clones. "I look at stuff like that, shake my head and say, 'you guys have no idea.'" She thinks people often underestimate young women and judge them based on false stereotypes. "It's because we're so misrepresented." She wants her work to tell a different narrative of young women, one that would break the stereotypes commonly associated with teen girls.
Amelia says that, when people only pay attention to the stereotypes about teenage girls, they push girls away from what they're wanting to achieve. "We're being held back by people," she says. "Those stereotypes can really hold [young girls] back and put a wall up between them and what they want to achieve."
"I think that, at this age, I can really break that stereotypical nonsense," Amelia says. Both girls want their work to change the narrative about young girls and inspire them to reach their dreams. "That's my number one motivating factor, to break the stereotypes," says Claire.
Don't be fooled. Although these girls have already accomplished goals that take others years to reach, they are nowhere near finished.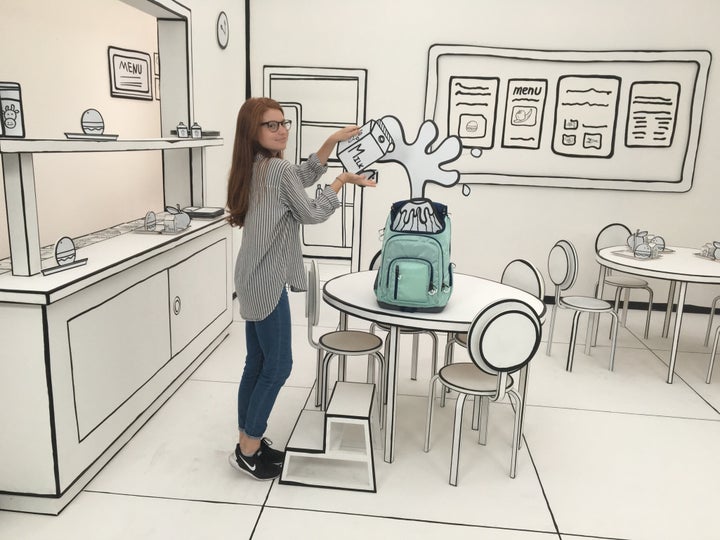 Amelia is interested in making films about girls sticking up for each other and working together because of the stereotype that girls are catty and inherently against each other. "Girls naturally compliment each other. Lots of people think we're against each other, but we're not."
Claire wants to continue being a role model for young people. "What I want to demonstrate to other kids and what I try to as a role model is that, if you have a passion, whatever it may be, just don't stop doing it." Beyond that, she says, "I really want to go to film school and work my butt off." She wants to work as much as possible, continuing her career in film and hopefully finding even more great opportunities. She also plans on doing whatever she can to raise the Women in Television and Film statistic mentioned above. "Oh yeah, I'm coming for that,"she says.
Related
Popular in the Community