If you are looking for luxury, internationally well-known hotel brands, you will be disappointed with the choices in Macedonia. Big international brands have been ignoring this small Balkan country for decades and even though there was a talk of Marriott opening in the country's capital, the truth is that the choices of good hotels offering excellent customer service are limited. The lack of international investments in the hospitality sector have made most Macedonian hotels totally unaware of current global hotel trends, especially when it comes to customer service and satisfaction.
Having said that, I am happy to say that there are few hotels changing the hotel game in the country by focusing on excellent customer care, unforgettable experience and most importantly, the world renowned Macedonian hospitality.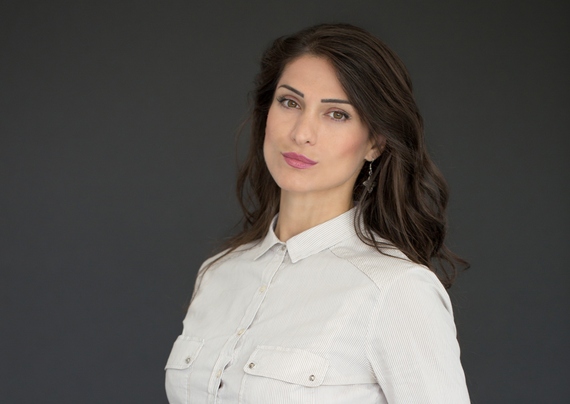 Dina Mucunska, General Manager of Hotel Manastir in Berovo, the highest rated Macedonian hotel on booking.com, has been on the forefront of these changes. Her hard work, enthusiasm and positive energy have made her one of the most powerful women in the Macedonian hospitality sector and a mentor to Hotel Managers around the country.
Dina, you are the General Manager of the highest rated Macedonian hotel on booking.com. What do you think has been the key to your hotel's success?
I am the General Manager of the 4**** Hotel Manastir, located the city of Berovo, a small mountainous town, settled into the heart of the most ecological and beautiful area in the country. The key to our hotel's success certainly is the strong focus on quality management and the emphasis on creating a quality experience for our customers. We built and tailored our services to the customers that we want to attract and up to now I can say we have been very successful. I also worked very hard on creating the mindset of how we want our guests to be treated and I did my best to transfer this mindset to the top management and the rest of the staff at the hotel.
What makes Manastir Hotel different from other hotels in the region and Macedonia?
Hotel Manastir has a very unique architecture when compared to other hotels in Macedonia. From outside it looks like a monastery plus we have a real monastery from 18th century next door so you really get a special energy and the feeling of blissfulness and happiness. We serve probably the best food in the country, all ecologically produced and prepared in a traditional way with traditional recipes. We have very warm approach with our guests and our aim is to make them feel like home. We want them to feel like they are in their family house, not in a hotel. When you add to this, the amazing music and the amazing views of the forest and the mountains, you really experience something that you cannot find anywhere else.
We also invested a lot in extra activities for our guests. We organize various outdoor activities such as historical sightseeing tours, preparing traditional meals in nature, mountaineering, biking and horse riding. We are always giving our best to exceed the expectations of our guests.
I am involved in all details. The most important thing for me is to make sure that everyone understands our hotel's vision and the messages we want to share with our customers.
I love working with people and I love guiding them and showing them what they are capable of doing. My philosophy is to be close and friendly to my employees. It is very important that my employees understand that the job they are doing is their choice and at the end of the day they have to respect that choice. I always give them the opportunity to expand their capacity.
As you know, at the end of the day, every entrepreneur needs to have a hard working and dedicated team to make the vision reality. I am always full of energy and positive and in a way that spreads to my employees. We are all working together to create the book of our successes.
Generally Macedonian hotels are not known for good customer service. Why do you think is that?
A good customer service is what counts and what makes the real difference between a good hotel and the rest of them. I would say that mostly the General Manager is responsible for the great customer service. It all starts from the top.
Our country unfortunately does not have really good hotel managers. You have to be trained for this position and not just in theory but in practice. As a General Manager, it is my responsibility to guide, mentor and train my employees so they can deliver the best experience for our customers. You have to be supportive towards your employees and caring all the time if you want them to exceed in their jobs.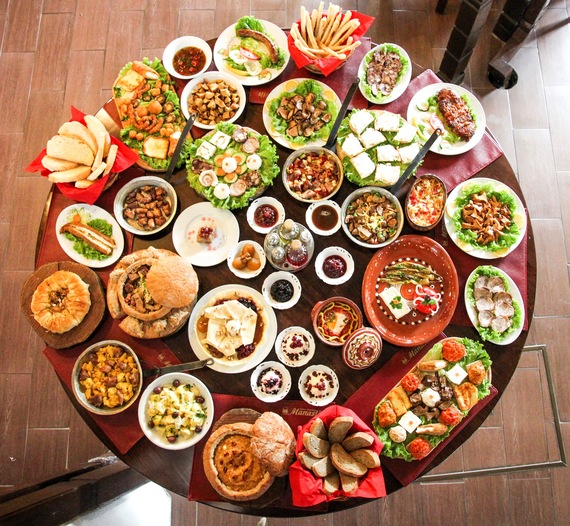 What is key when it comes to training hotel staff? How do you make sure that they live the company's vision?
It is a well-known fact that motivated employees are more productive. In the hotel industry, your staff is the first and last impression about your hotel. By training your employees in the right way, you actually make them your partners. You create strong relationships and you continuously show them that you care about them. As a General Manager you have to invest in your employees, not just order them around. My aim has always been to create a harmonious atmosphere and I am achieving that through accurate work descriptions, motivation and most importantly the passion for my work.
You are one of the best known women entrepreneurs in Macedonia. What is your advise to all women in the region thinking of starting their own businesses?
I do not consider myself a feminist but I strongly believe that every woman should be in charge of her life. You have to understand that not every person is meant to be an entrepreneur. The most important thing is to stay true to yourself and take full responsibility of your life and your happiness. Set goals and be success oriented and just go for it. I would say that it is the best when you turn your hobby into a business or at least something that you enjoy doing. Everything starts with a good idea. You have to have a clear vision and a strategic plan- a roadmap that will lead you to success. Stick to your idea and dedicated a lot of time, passion and commitment. This is key to success.
Lastly, don't forget to be very grateful about the choices that you made in your life because those choices are what made you who you are today.
I am very happy with the way things have turned out. We have guests from all over the world. We cooperate with most regional and international tour operators and we are always open for new collaborations. Our guest satisfaction is what keeps us going on and makes us work even harder.
My aim is and has always been to provide my guests with an unforgettable experience.
To experience the beauty of Macedonia's best rated hotel, book your stay now at Hotel Manastir by visiting the hotel's official website: http://www.hotelmanastir.com.mk/en/
REAL LIFE. REAL NEWS. REAL VOICES.
Help us tell more of the stories that matter from voices that too often remain unheard.