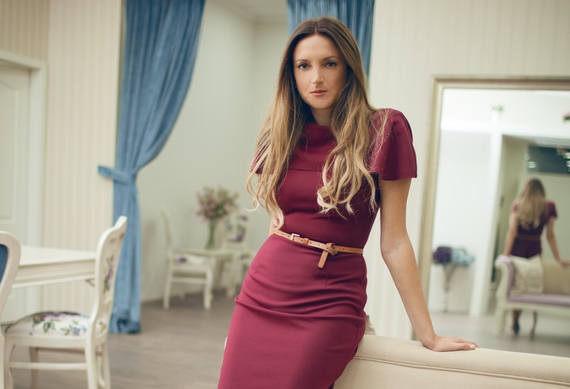 "If I thought of the low level of the fashion industry in my country, I would not have started my own business. "
Tanja Kokev, Founder, Atelier Kokev

When you think of high-fashion, couture and runways, Skopje, the capital of Macedonia, does not come to mind, at least not compared to the meccas of the fashion industry like Paris, London, Milan, New York and Tokyo. Nonetheless, even the concrete urban jungle of Skopje, has been able to produce a tender fashion flower, the Kokev Atelier. Creating exquisite dresses and catering to the fashion forward woman in the region the brand is headed by Macedonia's first lady of fashion Tanja Kokev.
"If I thought of the low level of the fashion industry in my country, I would not have started my own business. I don't think it is important where you create. It is all about the personal perception. Either you do it or you don't. The place of origin is not important, it is where you want to see yourself that matters"- she smiles sipping freshly made tea in her lavishly decorated atelier in the centre of Skopje.
Two years ago, Tanja Kokev, did the unthinkable. At an extravagantly organized event in the centre of Macedonia's capital, she presented her brand's first ever signature fragrance- Actress. A fragrance launch may be a normal step for many fashion brands around the world, but what made this launch exceptional is the fact that it was the first fragrance created by a fashion brand in the country.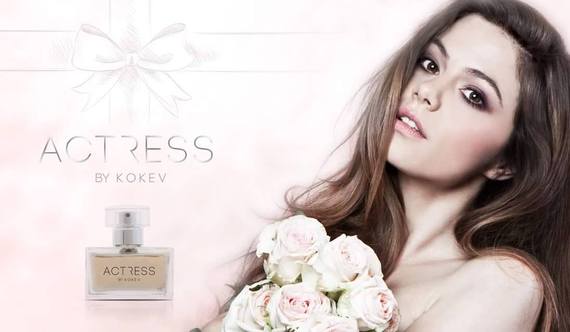 "I made the fragrance in France, a process that took around six months. Fragrance creation is a very interesting process, even a slightly romantic one. I was lucky to work with a young perfumer, and a very talented one, Marija Aslimoska, with whom we created a formula that represents the two of us; a formula that is in constant play with the sweet and the fresh notes." explains the always optimistic Tanja.
Competing with fragrances by major international brands does not concern the Macedonian designer. "Yes, it is very difficult to sell a fragrance and to compete with the great selection of perfumes from the leading fashion houses but this is all part of the experience when you are determined to create a serious fashion house. I think that the time of Actress, my fragrance, is yet to come", she replies confidently.
When you look at her brand's tremendous achievements, you will realize that it is her hard work and perseverance that broke many of the taboos in the country's fragile fashion industry.
"In the beginning there was always mistrust by clients. They didn't feel that I could deliver a design that would resemble their imagination. You have to understand that in those days not many people worked professionally in the fashion industry so clients were regularly deceived. I wanted to change that. This initial mistrust helped me immensely to understand the basic principles of the fashion industry. Everything had to be done on time. Everything needed to have impeccable quality and a unique design."
Now that she has established her brand as the leading fashion brand in Macedonia, international expansion seems like a natural step forward.
"I simply do not believe in coincidences that something will happen overnight and that a serious investor will find out about Kokev, a fashion house from Macedonia and will be interested in presenting it abroad. It seems somehow unreal to me. At the same time, I believe in hard work and I believe in the success of my brand. I won't give up on the idea that Kokev should have international presence. Now that we are a well-established brand in the country it is an inevitable step forward. In October we are opening a shop in Belgrade, and we will see what happens next. All my efforts in the near future will be in this direction."
When asked if there had been in the past a moment that she wanted to quit, she stops for a second and then gives me an answer: "Honestly, I have never experienced such a moment. Yes, there were difficult situations, but I have never thought of quitting."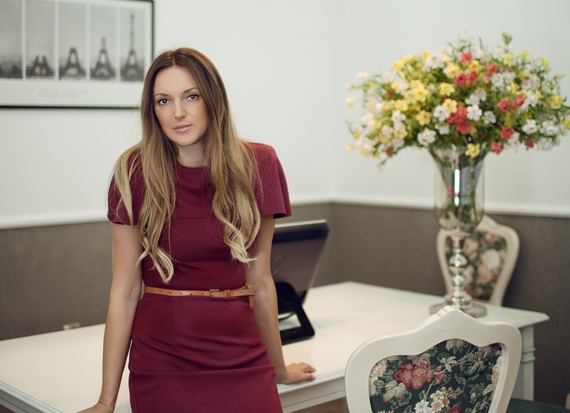 "I have never thought of quitting."
Tanja Kokev, Founder, Atelier Kokev
As many successful entrepreneurs around the world, she too confirms that everything is easily achievable with a loyal team. "The most important thing for every company is to create a loyal team, a working family that has the freedom to explore their own ideas for the overall benefit of the company."
Drinking tea, in delicate china cups in the beautifully decorated Kokev atelier, surrounded by exquisite lace, ribbons and beautiful silk patterns painted on countless dresses you can easily forget that you are indeed in the heart of the Balkans. Tanja has managed to create a magical hub in the middle of the urban landscape, clearly demonstrating the universal truth that it doesn't matter where we are, or who we are, we create our own destinies, universes and success be it through a fairy-tale dress or an Iphone App.
Photos courtesy of Ani & Dimi