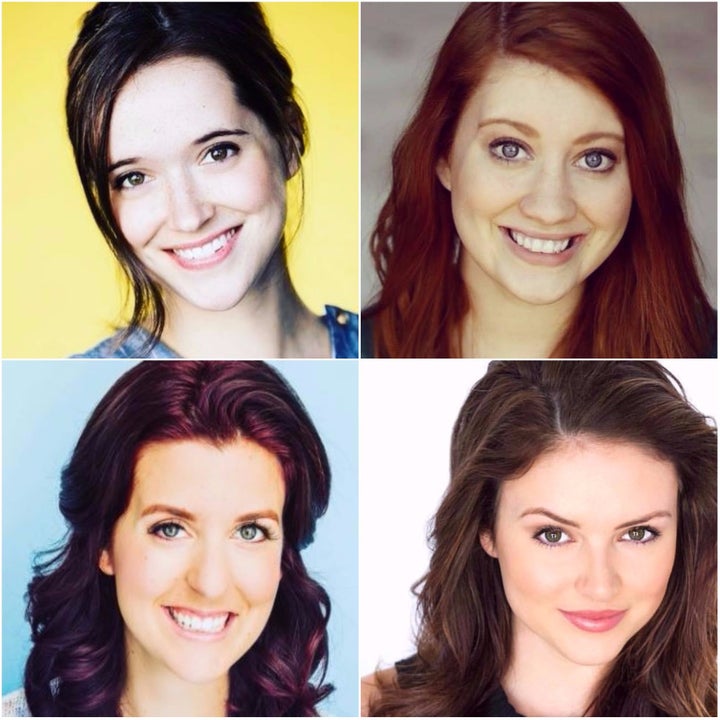 As evidenced by the Women's March, women are leading the charge for change all over the world in 2017. In that spirit, the Nasty Theatre Company in Los Angeles was born. Founded by Brooke Culbertson, Kelsey Griswold, Kaylee Johnson, & Claire Liz Phillips, the company's mission is to produce culturally relevant and thought-provoking theatre in an environment for all, to create a positive dialogue and inspire change.
For their inaugural production, the company has chosen Diana Son's 1998 play, Stop Kiss, which centers on two lesbians in NYC who become victims of a hate crime. Half the proceeds from opening night ticket sales will be donated to the National Center for Lesbian Rights, an organization dedicated to LGBT rights and protection through litigation, legislation, policy and public education.
The company is also currently raising funds on Indiegogo to help offset production costs.
I caught up with Nasty's artistic director, Brooke Culbertson, dramaturg Kaylee Johnson, and financial/social media manager, Claire Liz Phillips, to chat about women, theatre, and being "nasty."
What inspired you to start Nasty Theatre Company?
Claire Phillips: Brooke and I met up for coffee in January or February. I hadn't done a play in Los Angeles in 3 years, and I expressed how much I missed it. She suggested we put on a production ourselves and contacted Kaylee and Kelsey. A few short weeks later we were forming a theatre company.
Kaylee Johnson: We wanted to do shows that were important to us and also explore other areas of theatre.
Brooke Culbertson: For me, the word "nasty" has two meanings. First: the Nasty Women Movement, which chose to take qualities one individual saw worthy of bullying and turned them into something beautiful. Second: it's about the "nasty" qualities we see in ourselves. My favorite kind of theatre deals with the messy grey areas in life. We're all flawed and seeing theatre that embraces that makes me feel a lot less alone.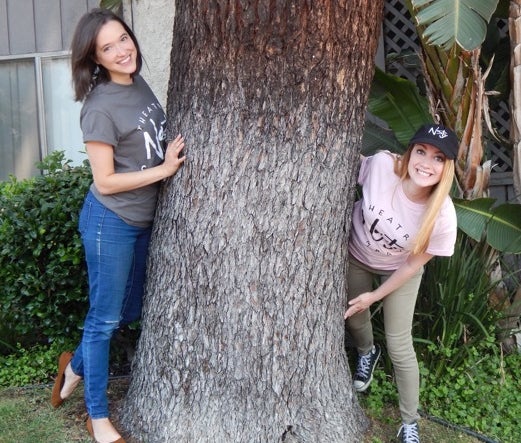 Why did you choose Stop Kiss? What spoke to you about the play?
Brooke: It deals with prejudice so beautifully by displaying it at each possible level, starting with the most blatant expression: a hate crime. But each character struggles with their own underlying prejudices. Even the two leads are crippled by their own doubts and fears about exploring their feelings for each other.
Claire: It's a play about women written by a woman. Everything is there for you on the page. It's such a powerful piece.
Kaylee: It baffles me it's still relevant almost 20 years later. It's important to produce a show about self-acceptance that also sheds lights on the repercussions that follow.
What other plays would you like to produce?
Claire: Other amazing plays originally on the table in the beginning of our discussions such as Really Really by Paul Downs Colaizzo.
Kaylee: I've always enjoyed seeing shows that made me think and feel conflicting things and forced me to consider a subject in a new light. Personally, I also prefer plays that don't necessarily favor one side or the other but rather tell a story with no judgment.
Brooke: I would love to eventually produce four plays a year: two published and two original works. I want some of the talented writers I know to have a chance to showcase their work and take a stab at writing myself.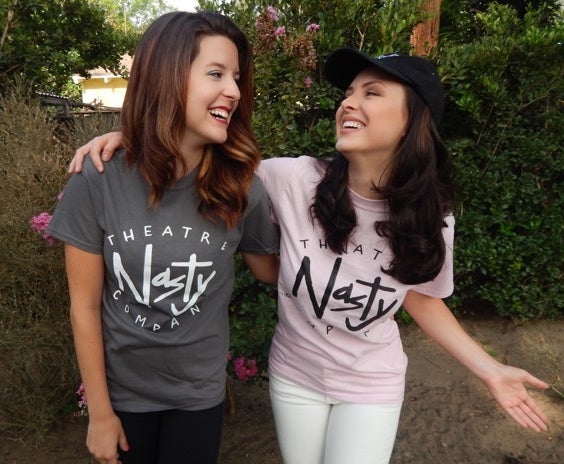 What has it been like to work with each other and wear so many professional "hats" rather than just acting? What have you learned?
Brooke: Growing up in theatre, I was blissfully ignorant of all the millions of tasks other people had to take on to actually get the show up and running. Asking people for money is hard. You want to make your art and not worry about having to "sell" it to people.
Kaylee: The business side of things is new, but now I finally have a use for all of those business books my dad bought for me in hopes that I'd find a more stable career path. [laughs]
Claire: Luckily we all have known each other for a while. Delegating different roles was easy, because we recognized each other's strengths. Our different company roles fell into place so naturally, we hardly discussed it. We embraced it!
Kaylee: We're all incredibly supportive of one another. Of course we'll collaborate with men, but I think it's meaningful for our company to be founded and run by women, especially in our current political climate.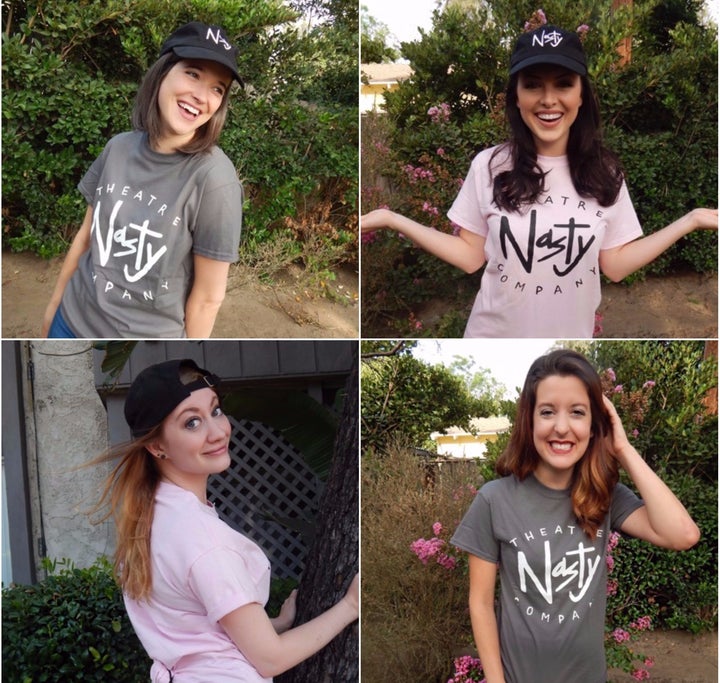 What is your ultimate goal for NTC?
Claire: Growing the company in a healthy way and changing how theatre is viewed in Los Angeles.
Kaylee: Producing shows written by women, people of color, and people who identify as LGBTQ. We want to give everyone a space to create and produce art with meaning and significance.
Brooke: To celebrate nastiness, as cheesy as that sounds. To make audience members reevaluate what they previously thought of as "nasty."
Stop Kiss runs September 8-24 at Theatre Unlimited Studios in North Hollywood, CA. Tickets are now on sale.
Popular in the Community