As influencer marketing continues to evolve and brands seek out the perfect collaborators to promote their products, it's pet influencers that are leading the pack. When it comes to online presence, these furry personalities are off the leash. Due in part to the rise of the visual web, pets have overtaken Instagram, Facebook, Snapchat and Twitter with their fluffy photo stories about four-legged life.

Brands clicking onto visual influencer marketing and partnering with pets are barking up the right tree. By merging social media with the powerhouse of pet memes, and linking these to pet influencers, brands have discovered the online secret sauce for brand awareness, clicks and shares - but it's not the brands making pets famous, it's the other way around.

Forget the pets of famous celebrities - Ariana Grande's mixed-breed rescue Toulouse was featured in a Coach campaign - it's a dog's life for everyday-turned-Instafamous pooches (and pretty sweet for their feline peers too).
Here are the 5 most influential dogs on the web:
1. My name is Boo. I am a dog. Life is good.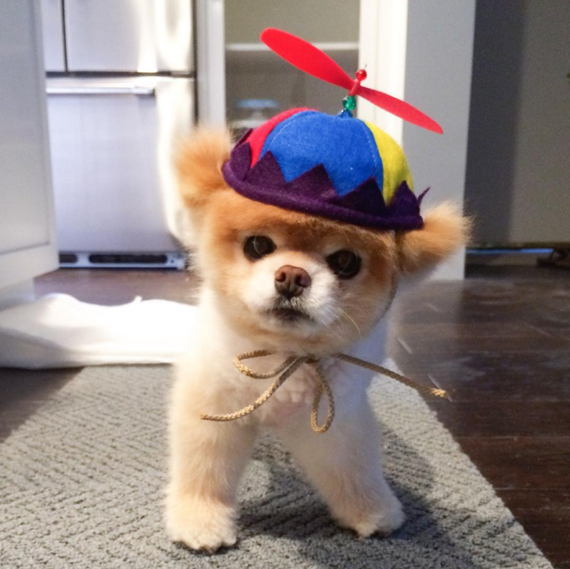 Boo, a megastar Pomeranian, has almost 46k followers on Instagram, over 4000 followers on Twitter and a staggering 17.5 million Facebook fans. He became an overnight success in 2010 when singer Ke$ha tweeted a link to her new boyfriend, Boo.

Boo has also featured in several picture books. Boo: The Life of the World's Cutest Dog has been published in ten languages. In 2012, he was named the official Pet Liaison and spokesdog for Virgin America airline in a campaign which featured photos of him in an airplane along with advice for people traveling with pets.
2. Jiff, a Pomeranian powerhouse.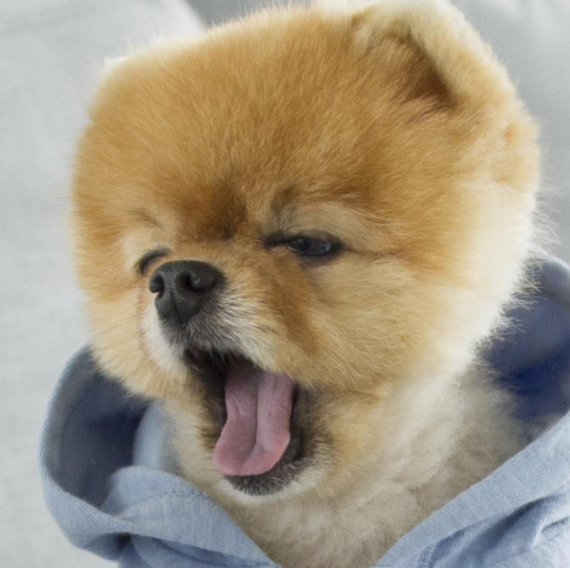 With 2.4 million Instagram followers, 1.4 million Facebook fans, credits in Katy Perry's Dark Horse music video and Covergirl commercial, as well as his own range of Jiffmojis, Jiff - another famous Pomeranian - is the stuff (or the fluff) of legends. He's even been called too cute to actually exist.

With that kind of fame, it's no surprise that his bio reads like the classic Hollywood maxim: "have your people call my people." Jiff is an extremely talented Movie Actor / Model who is available for Television, Commercials, Films as well as live appearances.
3. Chloe, proof that big influencers come in mini packages.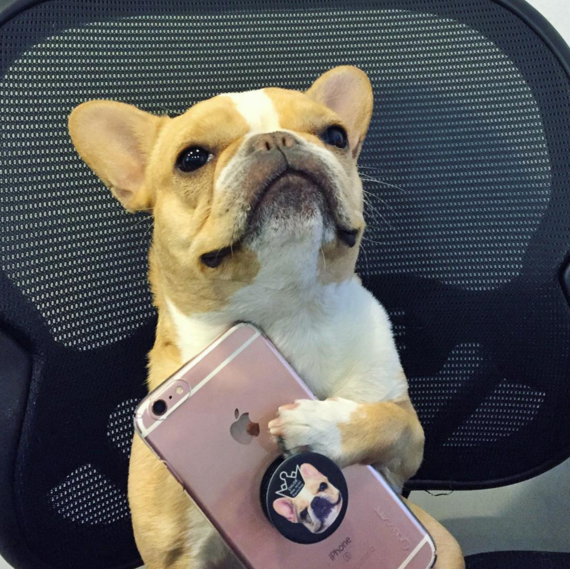 This fashion-forward mini French bulldog has collaborated with brands like Vogue, Martha Stewart, Barneys, Bow & Drape and Petsmart. Chloe might be petite - she's about half the size of an average French bulldog - but with 130k Instagram followers, 45.9k Facebook fans, and 222k Twitter followers, her influence is clearly massive.

She's been snapped living the dog's life in 5 different countries, has featured in a Budweiser Superbowl promotion, and raises money in support of the Humane Society of New York. Plus, she's really cute.
4. Toast, the toothless toast of the town.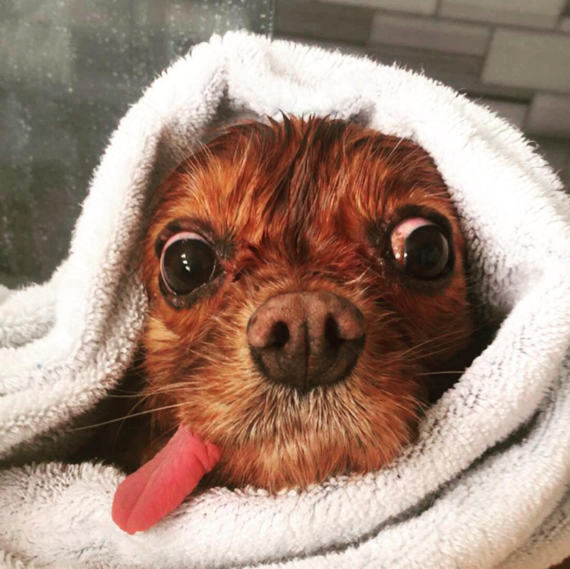 Toast was rescued in North Carolina in 2011 and, because her teeth had rotted, had to have all of them removed. Her 354k Instagram followers clearly love her toothless take on the world (with her tongue lolling out in most of her photos, what's not to love?). Having come from a puppy mill, this King Charles spaniel is a big supporter of the adopt-don't-buy principle when it comes to pets.

She also recently published a book, Toast Hampton: How to Summer in Style.
5. Tuna: true beauty comes from within.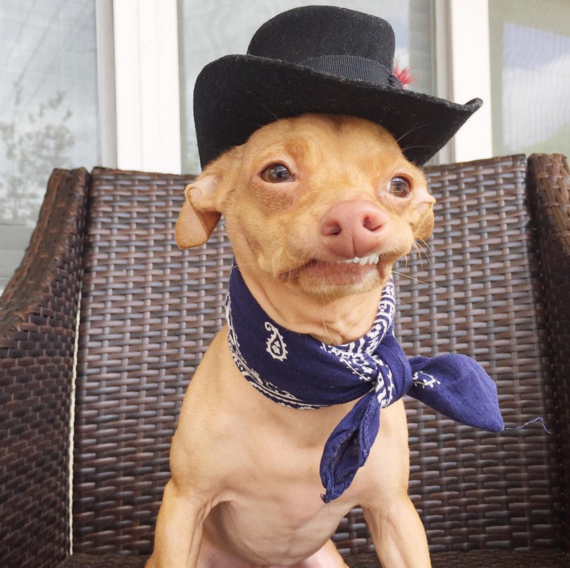 The underdog with the overbite, Tuna was rescued at a farmer's market in Los Angeles in 2010. His exaggerated overbite and wrinkly neck have made him an online megastar, earning him some 1.7 million Instagram followers who champion his endearing physical differences, and help spread the message that true beauty comes from within. He's also an ambassador for animal rescue. Order his inspirational tell-all book here.
Although there are many more dogs climbing their way up the social ladder, I think that's all we have time for today. One of my favourite perks of the job over at Webfluential is getting insight into doggy trends and talent, as more and more pet influencers join the platform. It's been fun to share some of that with you today, it's an exciting time to be alive!
Calling all HuffPost superfans!
Sign up for membership to become a founding member and help shape HuffPost's next chapter