Houston Crosta isn't your average 27 year old.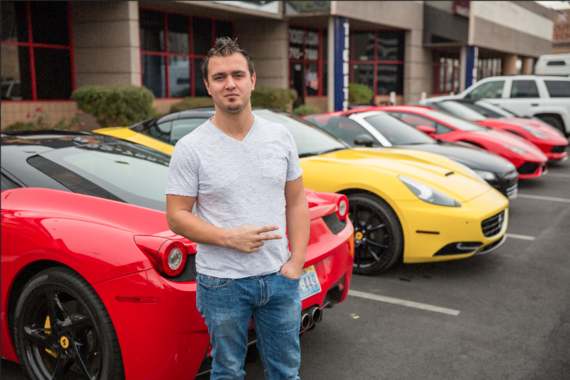 "The first car I ever drove was Ferrari. It belonged to my uncle. It's the car I learned to drive stick in. He doesn't know that last part though" he laughed. Houston has had a lifelong obsession with cars. His first was a Lotus before moving onto a Nissan GTR.
Now the Las Vegas native oversees a fleet of over 14 luxury cars.
His company Royalty Exotic Cars of Las Vegas is just a year and a half old but it's quickly becoming a customer favorite amongst the vegas exotic car rental scene. "I met my wife for lunch at the strip one day and saw a GTR my friend had just sold. I had a GTR at the time too, so I introduced myself [to the buyer] and invited him to our car club."
The future partners met in January of 2015. After sharing ideas, they decided to take the plunge in the Summer of that same year. "This is our second summer running now." he said. "It's hard starting any business, especially in the beginning. Plus we had several competitors spring up around the same time we did" he said. But the two persevered.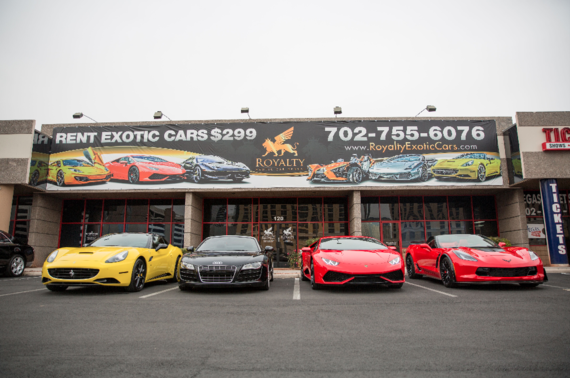 Now, with a freshly inked partnership with Caesars Properties, they're poised for major growth. "We're going to have our own booking and outdoor display area. This [deal] is the first of it's kind. We're the first vegas exotic car rental company doing this." he said. Houston credits this and other major breakthroughs to moving in the opposite direction of his competitors.
In an industry that's nitpicky over every mile, Houston does the total opposite.
"We're the only ones who don't charge for mileage in the whole country. Sure, we could be earning a much bigger profit if we did. But we want to give people the best experience." Houston also offers complimentary pickup and drop for all clients. Not in a taxi either. Try a Rolls Royce Ghost.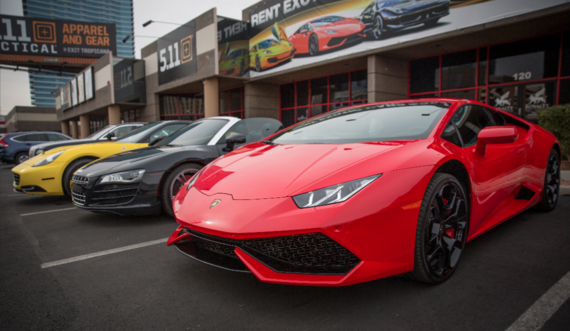 While most people want to just show off in a red on tan Ferrari, Houston offers several luxury cars under $100,000. Some notables include the Alfa Romeo, Nissan GTR and even a Corvette Z06. "Everybody wants a Ferrari, but not everybody can afford a $350,000 car" he explains. He calls them 'attainable dream cars' and says they're just as important to the fleet.
As for which car is the most popular, Houston says it's a tie between Ferrari and a Lamborghini. "You couldn't give a Ferrari enthusiast a free Lamborghini. He won't take it. And it goes the other way too. You never know what car someone had a picture of on their wall growing up."
For a vegas exotic car rental, pay Houston a visit at Royalty Exotic Cars, 4305 Dean Martin Dr #120, Las Vegas, NV 89103 or call 702-755-6076.
Brian Roberts is a writer from New Jersey. Alex Ratajczyk is a professional photographer living in New York City.

Popular in the Community