While one gay man always knew he wanted to raise a child and knew he would be good at it, he also feared he might not get the chance. In this Huffington Post Gay Voices RaiseAChild.US "Let Love Define Family®" series installment, contributing writer David Humiston shares the story of Jason and Del Baker-Medlock and the family they built together.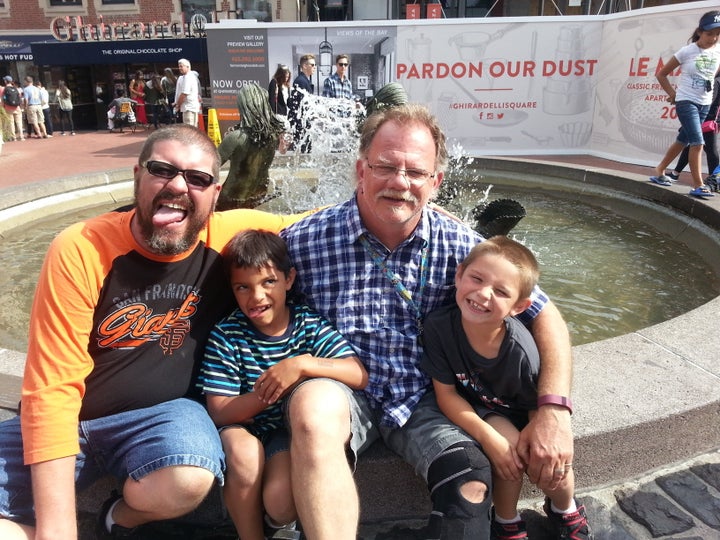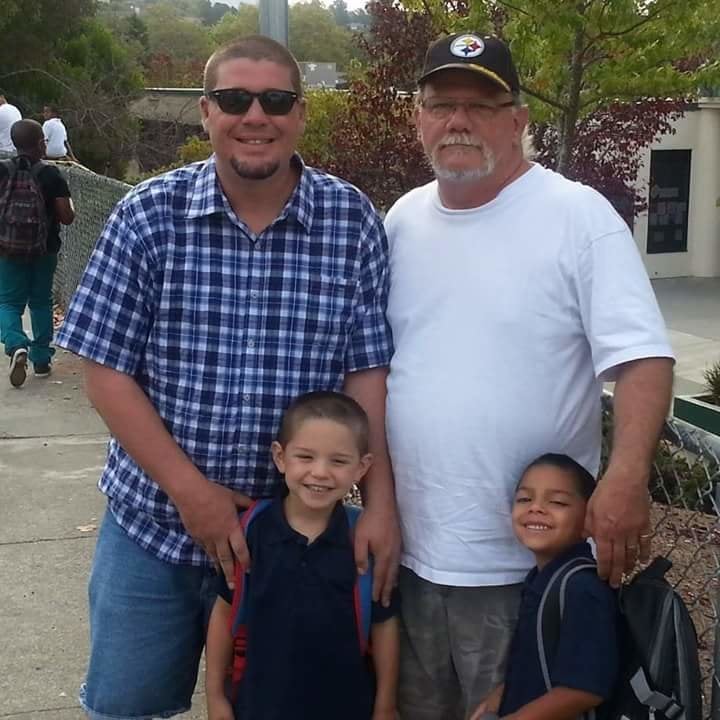 Jason Baker-Medlock and Del Baker-Medlock have been together for ten years now. Seven of those years, they have been the loving parents of two boys. Kody became their foster child when he was just three weeks old and Jayden became their foster child when he was six months old. Both boys were formally adopted on Sept. 11, 2009, are currently seven years of age and have birthdays just two months apart. Typical brothers, says Jason. They are best friends and worst enemies in the playful sense, and both have personalities as different as night and day. Jayden can be very active and is exceptionally bright. He needs to keep himself occupied and he has a love and a gift for music. His current obsession is "Sugar" by Maroon 5. Kody is a mellower child and he likes to follow "Daddy D," his name for Del, into the kitchen to cook.
Jason and Del had no stipulations on who they wanted to foster or adopt and they had no provisos about wanting children of their own "blood" because they know from personal experience that love is what defines a family and not "blood." Only a few short months after getting their foster license, Kody was placed in Jason and Del's care. Jayden, who was initially only supposed to be a temporary foster child, followed soon thereafter. The dads feel blessed that the boys stayed in their home. They hit the family lottery and are very happy, but they would say that you can too. Both are active members of St. Paul's Episcopal Church in Benicia, California, and Jason tells me with certainty that God graced them and that their family was always "meant to be." Fate and circumstances would not argue, as adoption seems a quite natural fit for these men. Jason's mother was a foster child. His brother- and sister-in-law have adopted children. They have friends in their church who have also fostered-to-adopt. Even more interestingly, they were contacted by the adoption agency to see if another family, one that had adopted three of Kody's siblings, could reach out to them and maintain contact. So, while these children are separated by home structure, they actually have a broadly extended family relationship. Jason and Del are even Godparents to one of these siblings. It's all one big happy, adopted, multi-home family to them.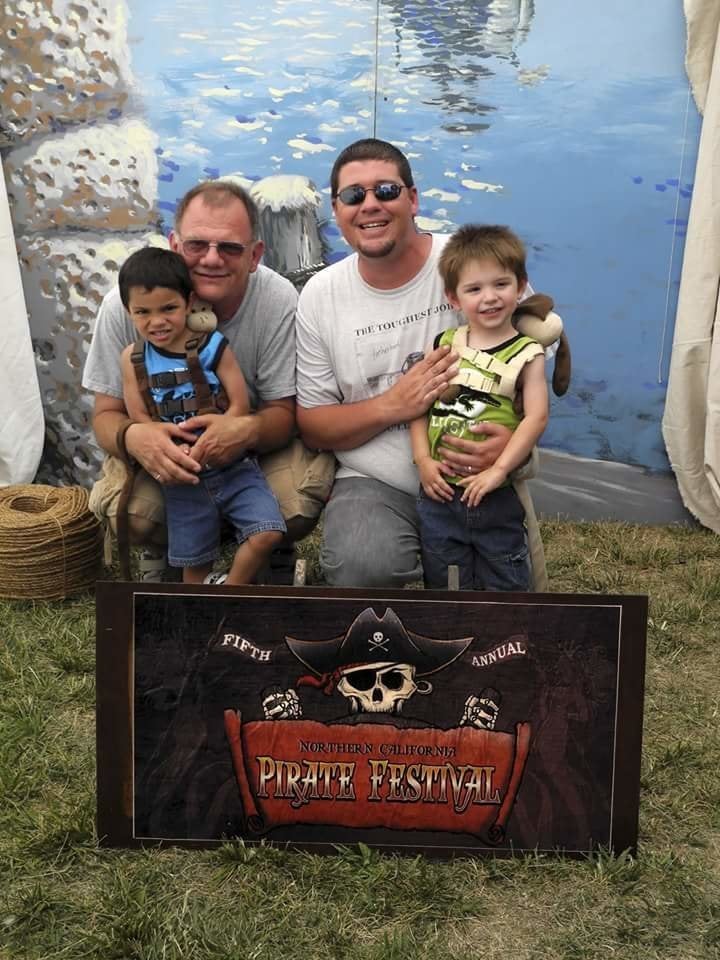 Jason, who works with children with autism, wanted to share that people should not be intimidated by the fostering process, as there are many needy children available through the state, and the state will even help you. "Go to an orientation," he says, "and you will learn all that you need to and you will know whether you can do it or not." He further stresses, "You don't have to be perfect." Jason told me that, "his instincts were right all along." While he always knew he was gay, he always knew he wanted to raise children and that he would be good at it, though he feared he would not get the chance.
Tonight Jason will put his boys to bed with a few traditional words. When he kisses Kody goodnight, he will say, "Goodnight Kody, you are my heart." Kody will reply, "Goodnight Daddy, you are my soul." When he says goodnight to Jayden, he will say, "Goodnight Jayden, you are my soul," and Jayden will reply, "Goodnight Daddy, you are my heart." Hearts and souls brought together by the hand of God, by a stroke of fortune, or by a twist of fate -- doesn't matter. Go to an orientation class, your heart and soul are waiting.
Have you considered building a family through fostering, adopting or weekend hosting? RaiseAChild.US would like to help you. Visit us at www.RaiseAChild.US and RSVP to join us for free, fun and educational RaiseAChild.US events throughout Southern California:
            Tues., Dec. 1st            6:30PM to 8:30PM      Andaz West Hollywood Hotel
            Wed., Dec. 2nd       6:30PM to 8:30PM      The Prado at Balboa Park, San Diego
            Thur., Dec. 3rd       6:30PM to 8:30PM      The Art Theatre of Long Beach
        Sun., Dec. 6th   2:00PM to 4:00PM    Museum of Art History in Lancaster, CA      
RaiseAChild.US is the nationwide leader in the recruitment and support of LGBT and all prospective parents interested in building families through fostering and adoption to meet the needs of the 400,000 children in the foster care system. RaiseAChild.US recruits, educates, and nurtures supportive relationships equally with all prospective foster and adoptive parents while partnering with agencies to improve the process of advancing foster children to safe, loving and permanent homes. Take the next step to parenthood at www.RaiseAChild.US.           
Calling all HuffPost superfans!
Sign up for membership to become a founding member and help shape HuffPost's next chapter