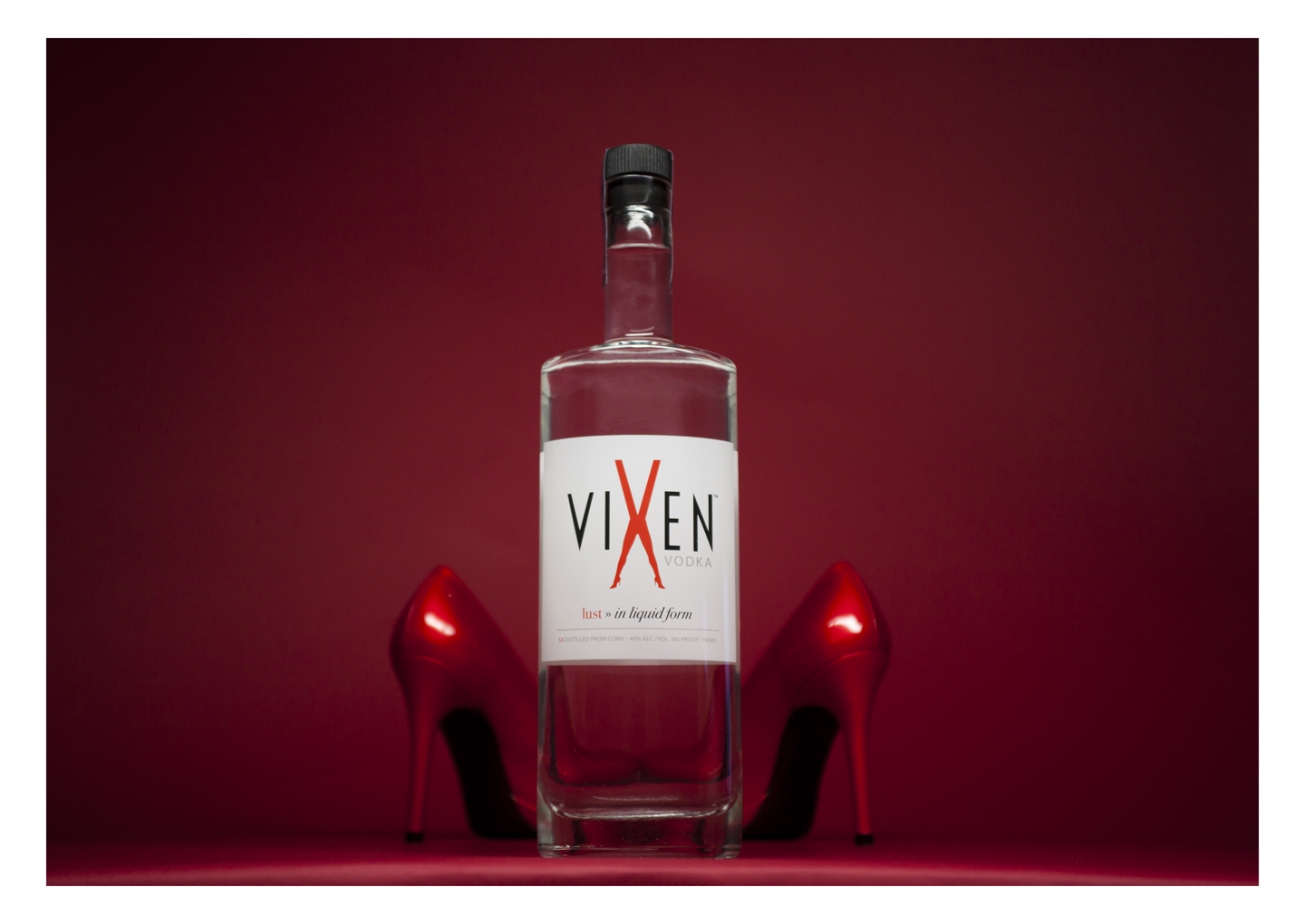 What happens when three fun, beautiful, vodka-loving women get together for an annual beach trip? They decide to start their own company. A vodka company. That's normal, right? Well that's exactly what Southern belles LeeAnn Maxwell, Carrie King, and Jenny Policky did on a 2010 trip to St. Simon's Island, GA. The idea for Vixen Enterprises was born on the sandy beaches of South Georgia when the three women realized they wanted a vodka made by women, for women.
As a fellow Atlantan and proponent of women in business, I had to sit down with the ladies and hear their story. After an inspirational lunch, I walked away from my conversation with LeeAnn Maxwell and Carrie King feeling empowered, refreshed, and wanting to head to the nearest package store to buy a case of Vixen Vodka. Let me introduce you to the women behind the newest, freshest vodka on the market.
Maxwell, whose background boasts savvy financial and operations skill sets, began by explaining that while on the beach trip, the women began talking about how they felt like there wasn't a vodka on the market that catered to women. "We started talking a lot more about the brands we were drinking. We realized there wasn't a brand that spoke to us, or was even made by women that we were aware of. Our next thought was that we should create a vodka on our own and market it to women," Maxwell explains.
King, a former marketing professional in the cable industry, admitted their approach to starting a business was backwards. But they had the name, Vixen, which means female fox and rouses the image of a sexy woman. With the brand name fermented, Maxwell went online and bought "about 25 websites", registered the name with the state, and called her ex-husband, Eddie, to help her create a logo.
The logo, it turns out, embodies everything Vixen Vodka stands for. The "X" in Vixen features the legs of a real woman, not the gaunt legs commonly extolled on a runway model. "We felt it was so important for those legs to be real. We feel it's so important for everything about this brand to be real," King explains. Maxwell added, "We called one of our friends from our CrossFit workout classes who we thought had great, muscular legs. She came over to my house, and we put up a sheet, took a picture on my iPhone and sent it to Eddie. And we had our logo."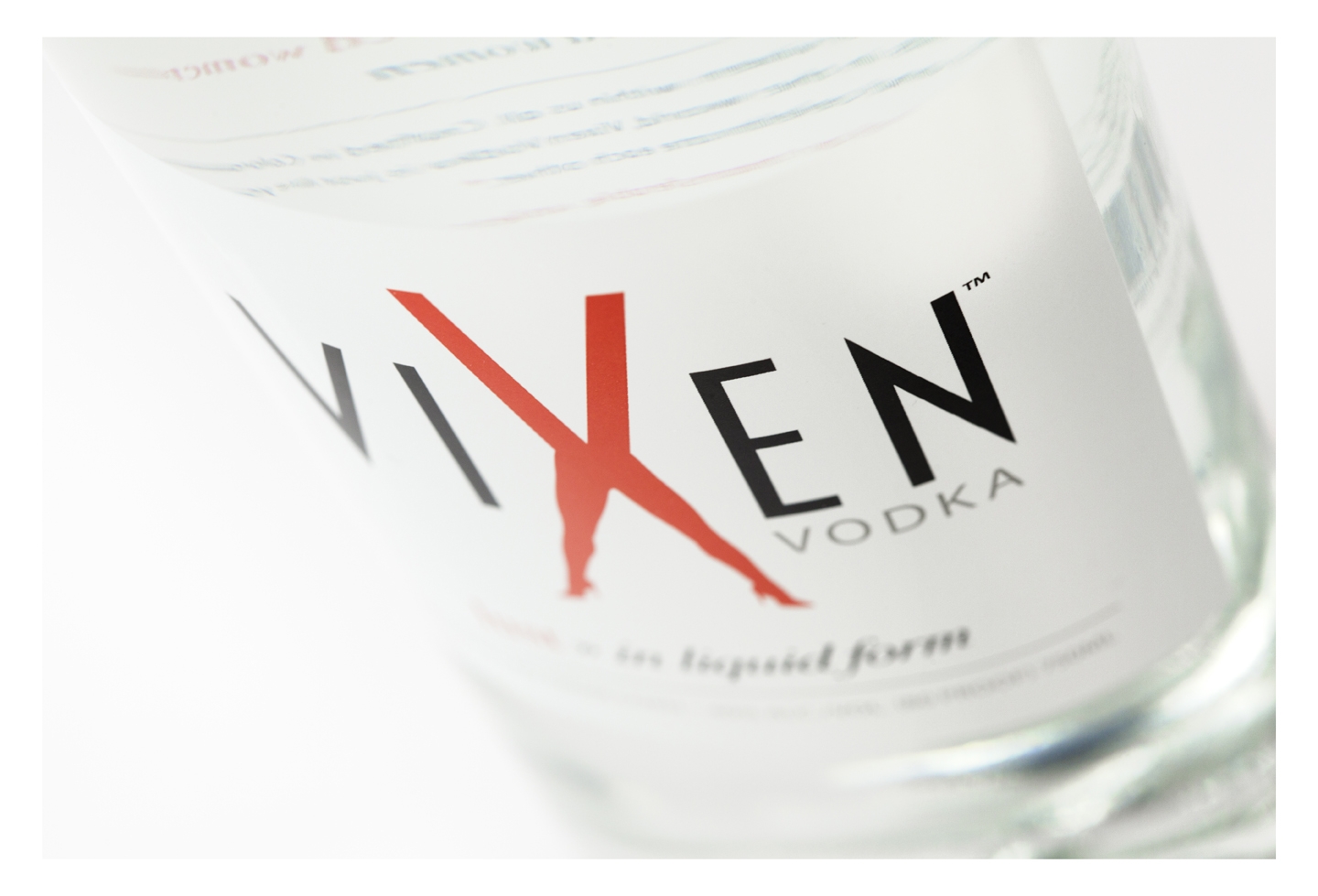 Once the brand was solidified two months later, the ladies began their market research and found that 85 percent of women in households make the purchasing decisions. They partnered with Private Label Distilleries in Colorado to create a gluten-free spirit distilled five times through a glass still with Rocky Mountain spring water.
"Men order drinks by brand. Women order by cocktails like a cosmo or vodka soda. Women need their own brand so that they can go up to the bar and order and know that this vodka was made for them," King says. And for a brand that officially launched in November 2012, their growth is impressive. At approximately $20 a bottle, Vixen Vodka offers consumers a high quality, smooth, sippable vodka at a reasonable price point. Vixen Vodka can be found in over 300 establishments in the Atlanta area and was recently licensed to send inventory to Mississippi. The women set a distribution goal of 12 states in 12 months.
Maxwell and King recognized that national growth would be much more achievable if they knew the spirit landscape better and had longstanding relationships with decision makers in the industry. So naturally, they hired one of the best spirits sales executives in the business. Joe Herpin was brought on board as National Director of Sales. Herpin has over fifty years of experience in the industry, and most recently increased distribution for the vodka brand Tito's into all 50 states. Herpin has wasted no time on Team Vixen and already has commitments from distributors and brokers in 15 states. "We look to Joe as a mentor. We lovingly and jokingly call him 'professor.' He knows so much and tells so many stories, but we learn from every story," Maxwell praises.
While amping up their sales force, Maxwell and King are also putting extreme efforts into their marketing campaigns. True of most startups, marketing budgets are modest, and the focus is on specific grassroots initiatives. The vixens are frequently seen serving delicious cocktails at charity events and private parties in Georgia and making sure that women understand their story. "We're finding that women 28 and up are really embracing our brand. But Carrie went down to St. Simons to do a private party where the median age was 70. Those women love their cocktails, and they buy in cases. It feels good when you meet people like that. They get what we're doing," Maxwell explains.
No matter what type of event, King has become an expert at knowing her audience. "We can speak different languages to different people and we have such a wide range of fans. It's all about ruling every room you enter. Being bold, brilliant, and beautiful. For charity events it's important to be a warrior in stilettos. Then we'll do a sorority or a shopping event and we're in our fun and flirty voice. You learn as you go."
Their sexy taglines and femme fatale personas are responsible for their success in such a male dominated industry. Breaking into an industry in which you have very limited knowledge or experience would be enough to keep most people from pursuing their dreams, let alone achieve them. But Maxwell and King have proven that a little gumption, confidence, and sass can go a long way. In fact, when Maxwell handed over their business plan and prototype bottle to a very successful male friend in the consulting industry, he thought it was brilliantly written, but quickly dismissed their ideas citing that the industry would eat them up and spit them out. Maxwell's response? "I said to him, 'Sugar, this could be a pair of pantyhose or a tube of lipstick, but we know how to sell, we know how to brand, and vodka is sexy."
Maxwell and King are the ones laughing now. "We feel that we have the marketing expertise and the sales experience to be able to tap into this saturated market," King justifies. As the liaison for the liquor stores and distributors, King develops and manages multiple relationships, and is constantly on the ground pitching their story. "I sometimes feel like it's an advantage that we're women. We're new to the industry, and people have been so willing to help and support us. But we're also smart enough to know we have to get the right people around us. I haven't had a ton of challenges or pushbacks so far, and I think that's because we did everything we said we were going to do. If you do what you say you're going to do, people will respect you whether you're a man or women."
King admits she was terrified to leave her job in corporate America. Maxwell was fresh off the heels of a divorce. Still, both women had the courage to take a huge chance on themselves. If anything, Maxwell and King want Vixen Vodka to encourage women to take that chance. "I was 50 when I started this company. I hope I can speak to the women who think they're at the tail end of their life and who don't have the time or confidence to start something new," Maxwell says. King beautifully explains, "It's about the idea that we went on a girls beach trip and had an idea and followed through with it. We want to inspire and empower others. Everyone has an idea or a dream, whether it's completing a triathlon, losing weight, or getting that job. We want to help women go for their 'it', whatever their 'it' is."
For more information about Vixen Vodka, visit www.drinkvixenvodka.com and follow @drinkvixenvodka on twitter.
Popular in the Community