Rio is hot in December. When you add a thousand artists to the favela it gets a lot hotter.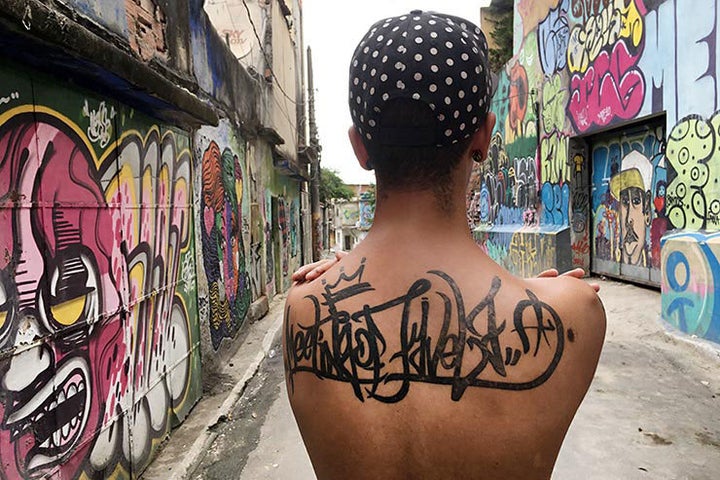 The 10th Meeting of Favela (MOF) is a homegrown Graffiti and Urban Art mural festival in Rio de Janeiro, Brazil that has happened every November/December with more than hundreds of national and international artists. To give you an idea of scale, some estimates of the number of artists who flock here number well past a thousand and include participants from the Americas and Europe in addition to Brazilians.
Even though the huge multi-day event contains many of the familiar signposts of other Urban and Graffiti Art Festivals; live hip hop music performances, MCs, DJS, live B-boying (breakdancing), theatrical and circus elements, for example, the organizers of MOF take pride that they are the considered by many as the largest voluntary Urban Art event in the world.
There are other significant differences, according to long time documentor of this global street scene, photographer and living urban art icon Martha Cooper, who says that she had been to Sao Paulo a number of times but never to Rio despite hearing of Meeting of Favela many times over the last few years.
"Unlike most Street Art festivals," Cooper tells us, "MOF is open to all artists to paint." This alone is a departure from the increasingly curated and selective Street Art festivals that are held in many cities today. Additionally, the wall allocation is more organic and inclusive of a social contract between residents and artists – an important and very significant rule, says Ms. Cooper.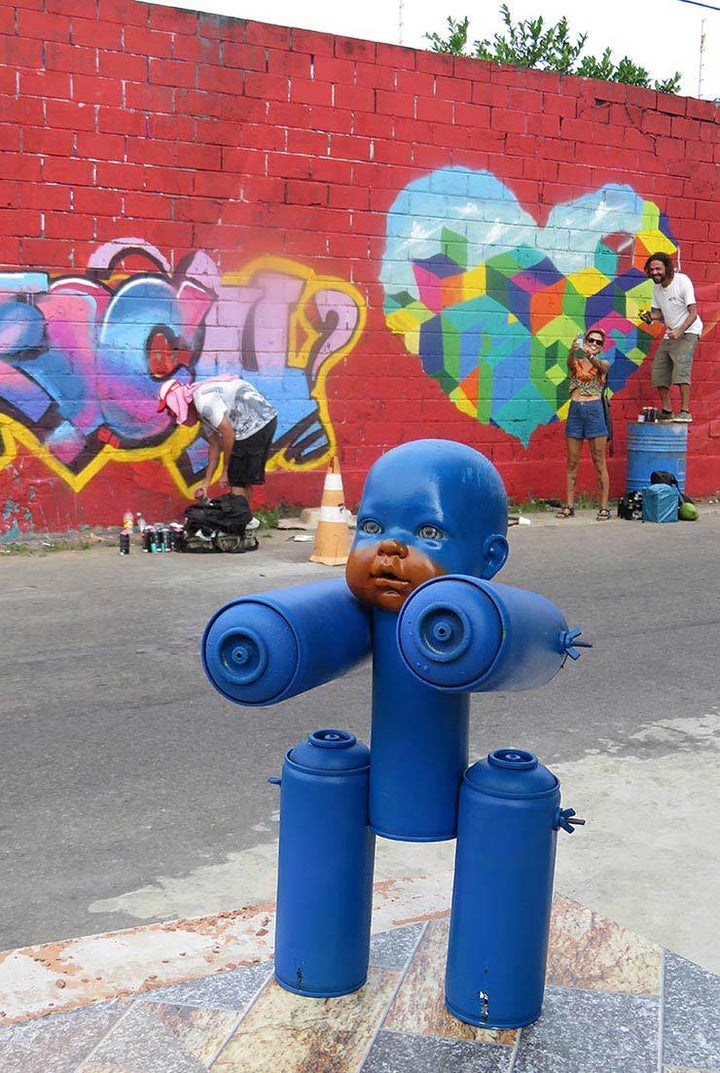 "Artists must find their own walls," she says. "This means they must walk around the favela and interact with the residents to get their permission before starting to paint. Some artists have established relationships with owners and return every year to paint the same wall. Other residents recruit artists and ask them to paint something special, such as a portrait."
What about supplies? "Artists must supply their own paint – however MOF organizers often arrange to have discounted paint available on site."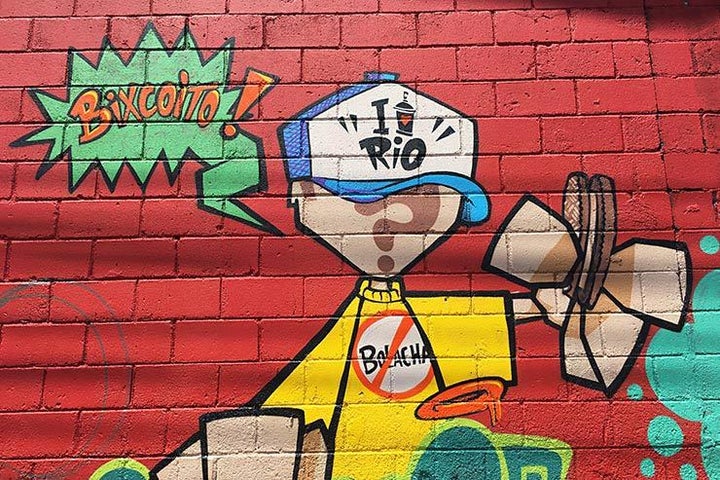 Modeled loosely after the popular and global "Meeting of Styles" graffiti events, this one intends to be more inclusive and engaged with the community. You can see that it is primarily a graffiti event but there are influences from what is more commonly considered the Street Art scene as well as traditional community murals. "The favela was full of pretty much every style of letters and images," says Ms. Cooper.
Painting on selected individual walls begins in earnest on Sunday so on Saturday artists paint on a long collaborative wall at the base of Vila Operária, in Duque de Caxias, a real meeting of styles. "In addition there were spray workshops for the kids, a graffiti clown who juggled spray cans, a brass band, b-boys and b-girls breaking with live DJs, and numerous bars and food stands," says Martha.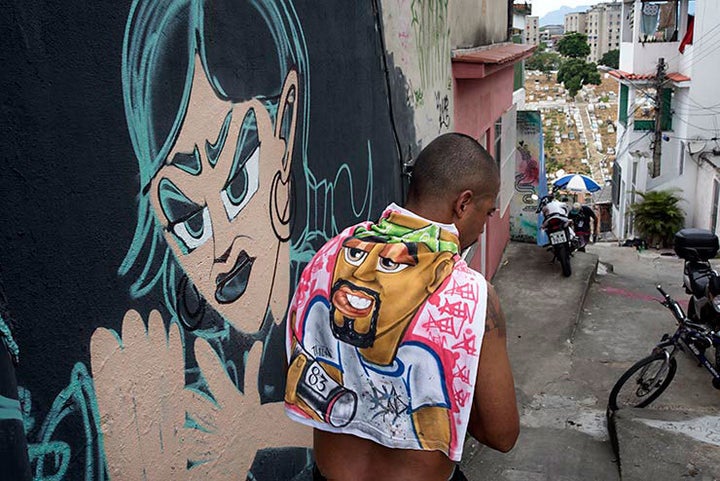 A volunteer run organization, Meeting of Favela relies on people who love the community, the culture, and the artists to keep this many constituencies happy and involved. While much of Urban Art's early roots are associated with rebellious acts of mark-making conceived of and delivered antagonistically with negative or cynical intentions, at the opposite pole is a true community festival like this that successfully celebrates the creative spirit in myriad ways.
Not to mention how organized they have to be. "An experienced band of volunteers, many who have participated for years, is on hand to facilitate the artists and handle any problems on the spot," Ms. Cooper reports.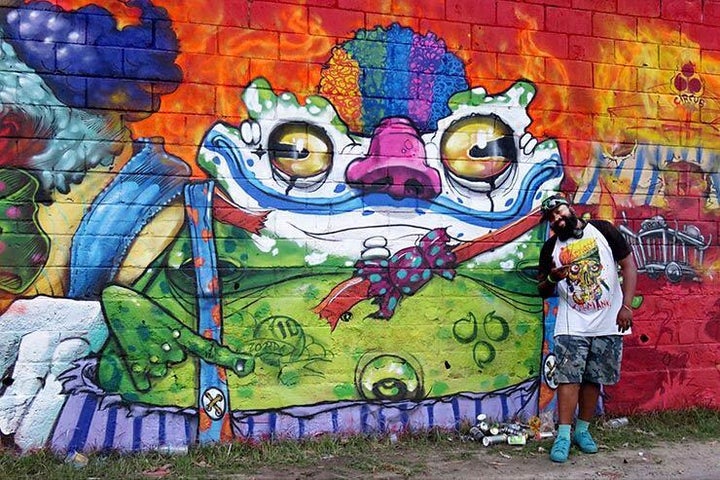 Naturally it feels like it is impossible to document completely. "There were so many fresh walls tucked away up and down the narrow streets and around every corner it was impossible for me to find and photograph them all," says Cooper. But somehow, looking over the photos she collected and remembering the atmosphere, it was okay if she missed a couple of opportunities.
"The favela was intensively alive with residents and visitors mingling freely and happily," she says.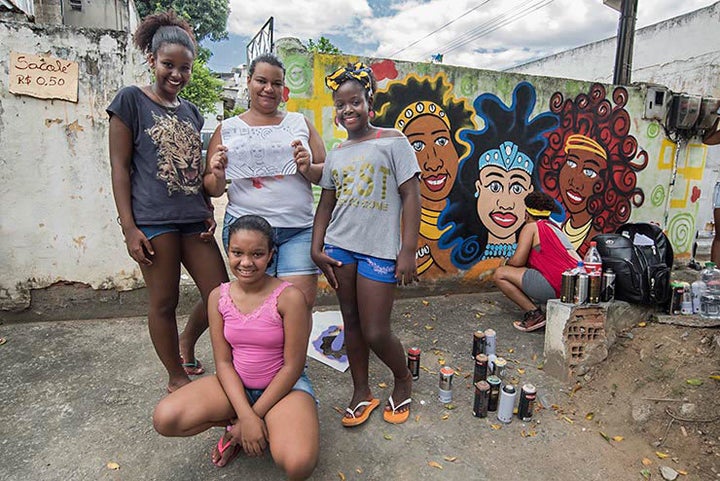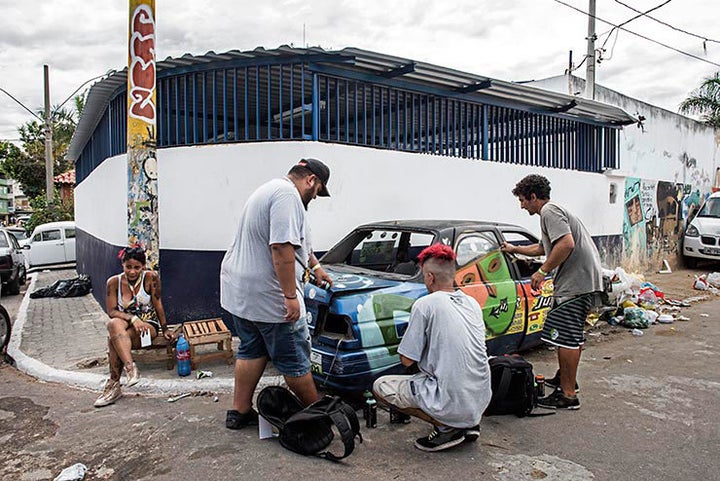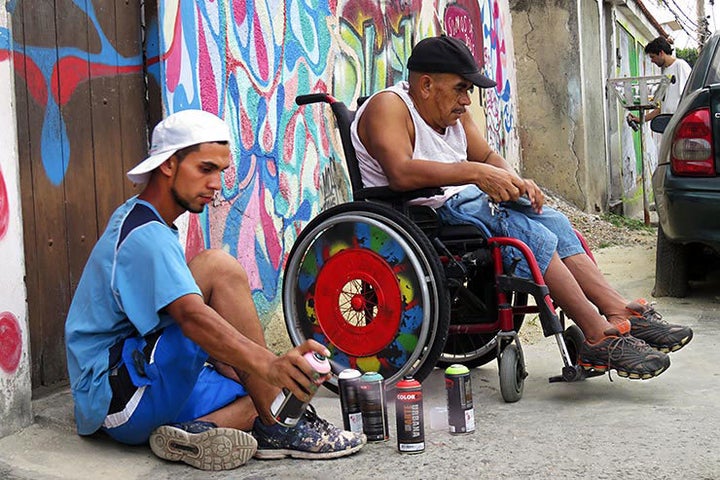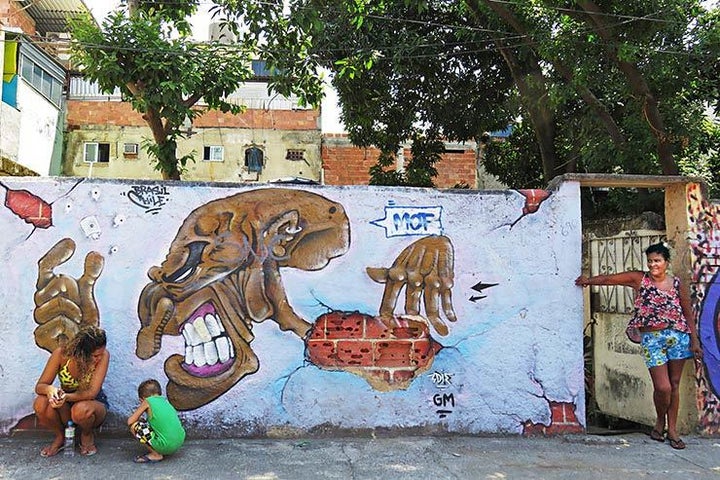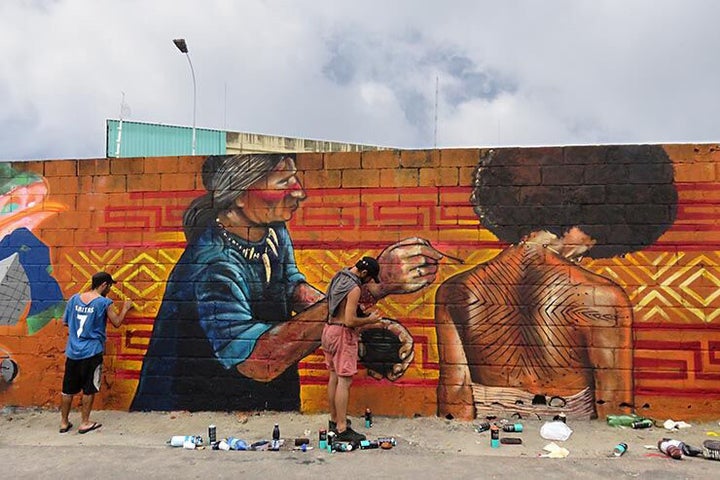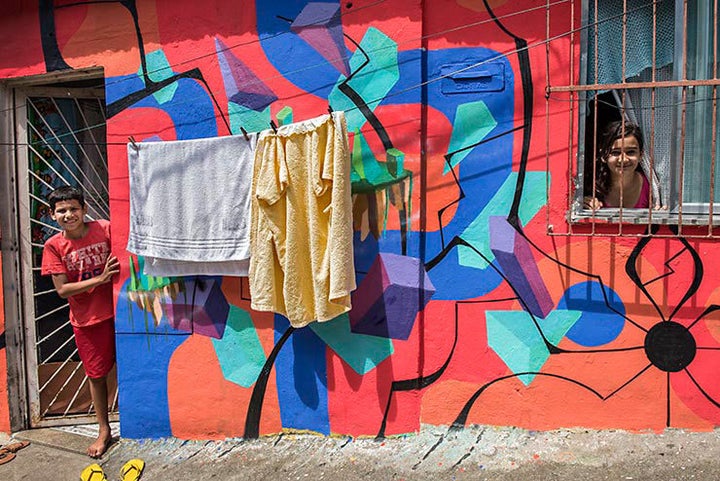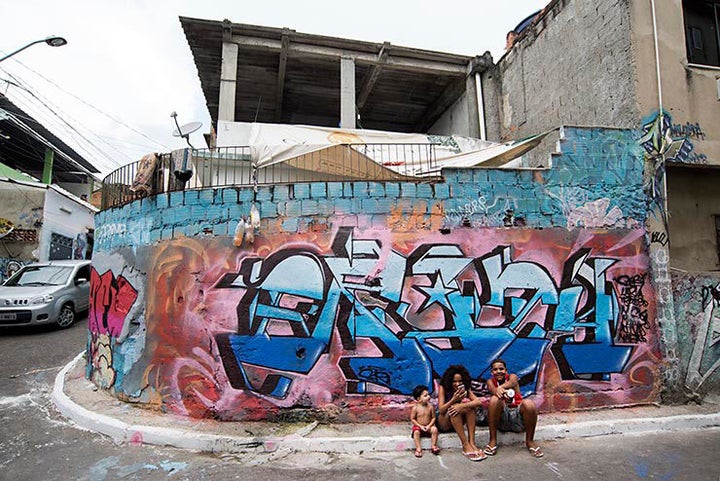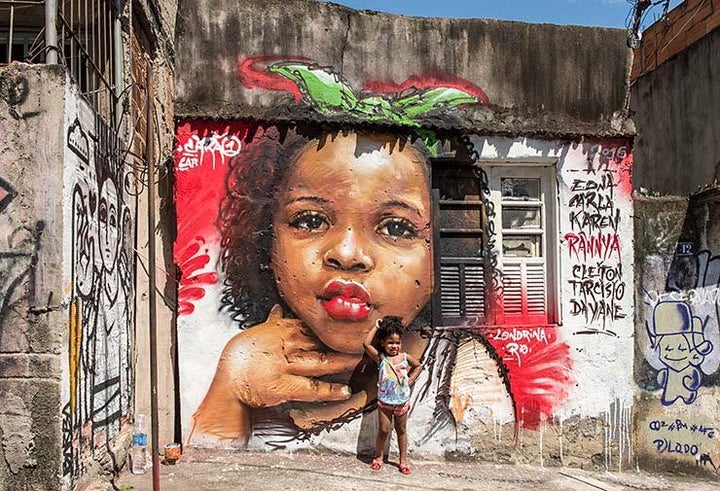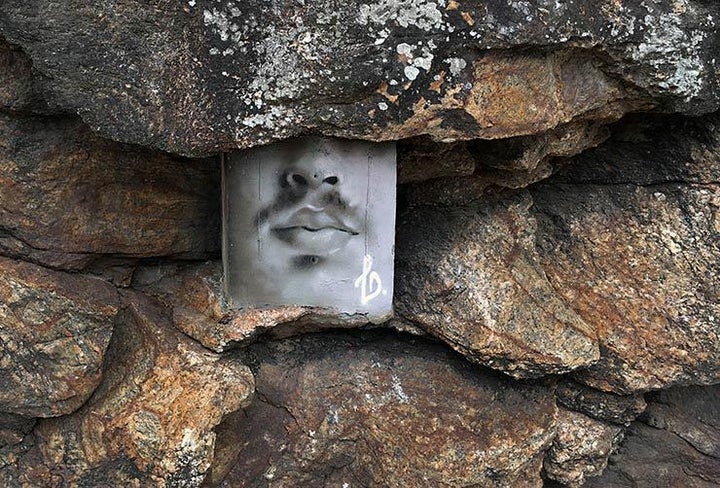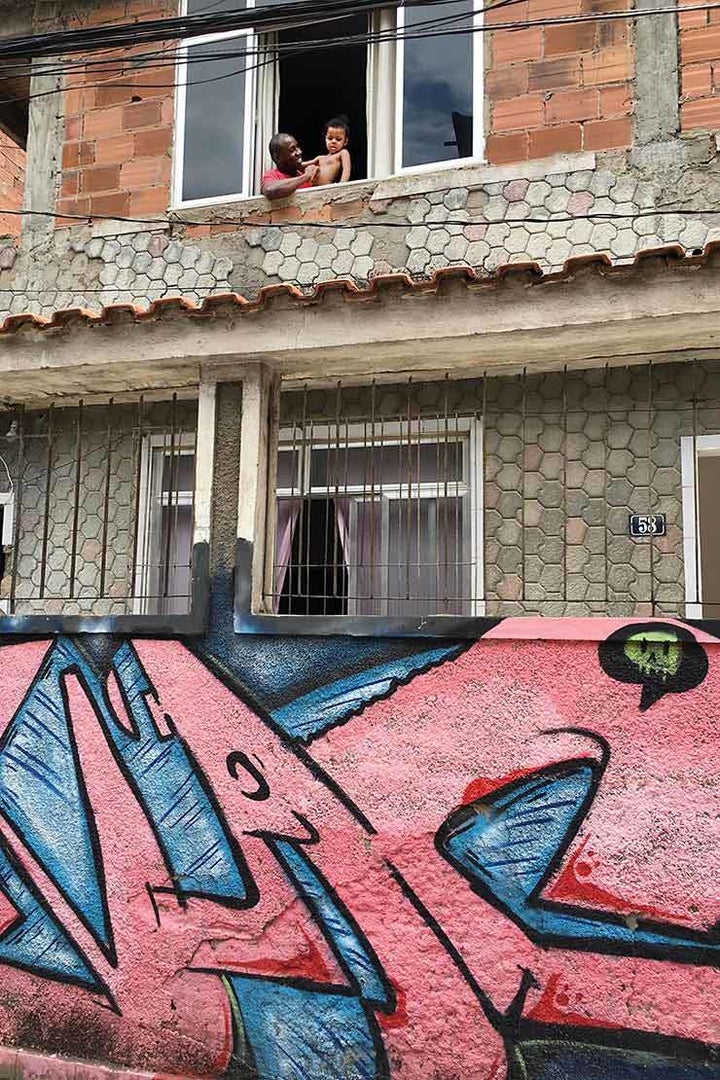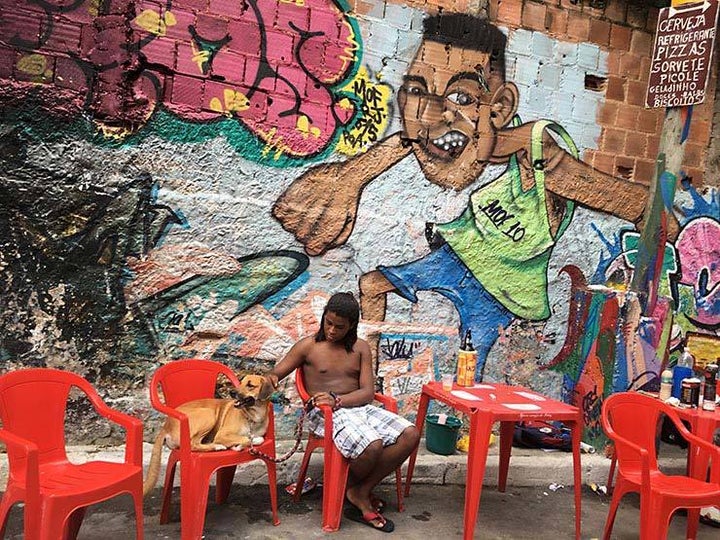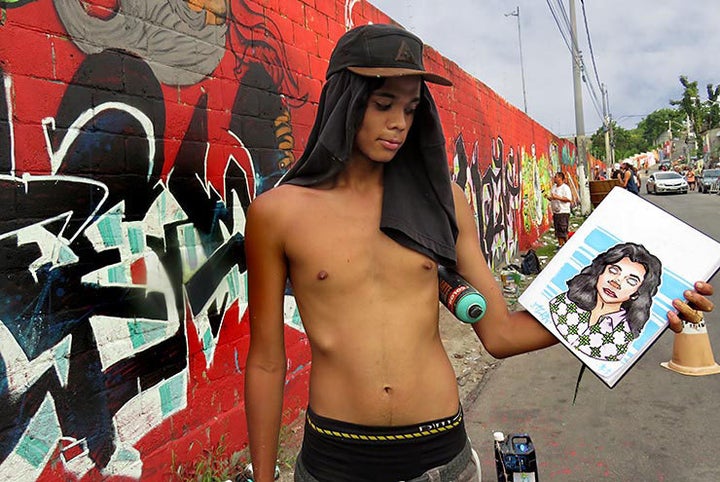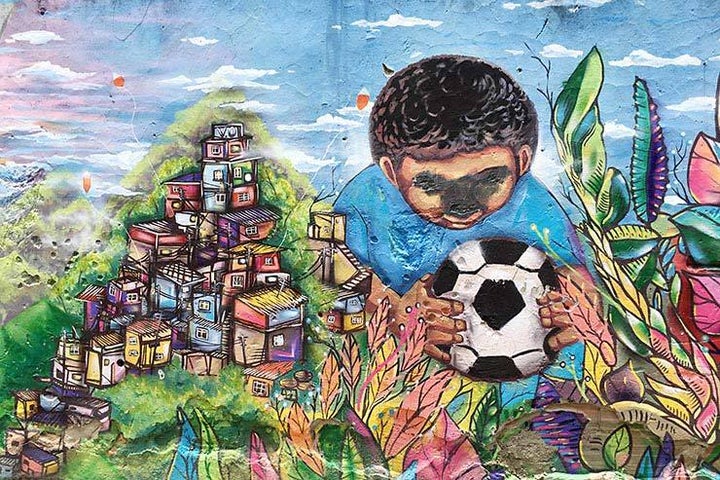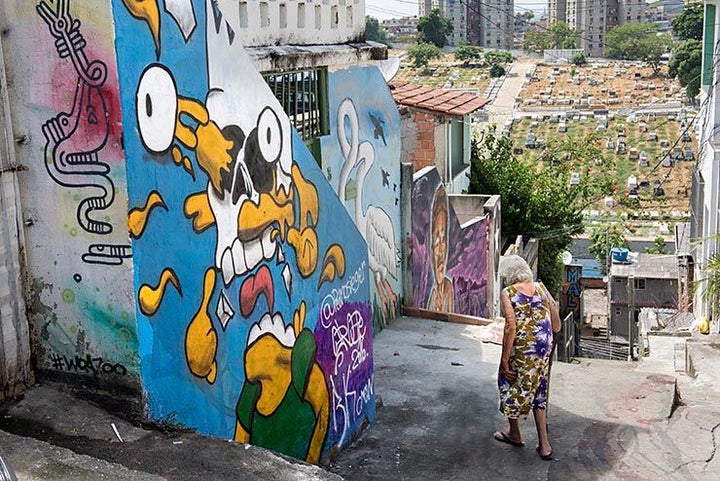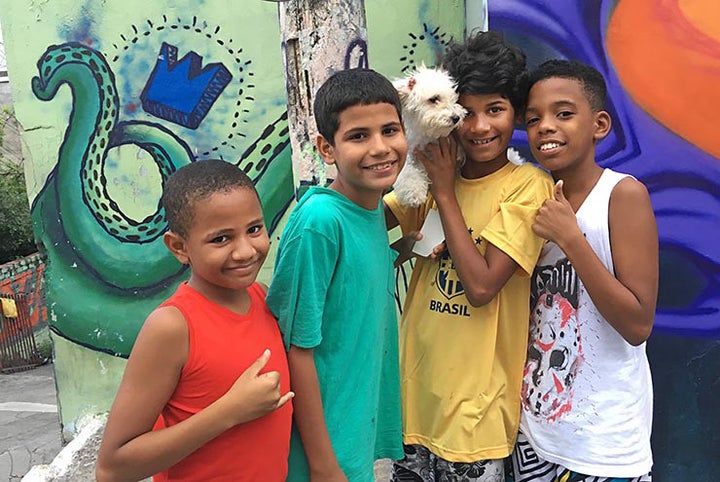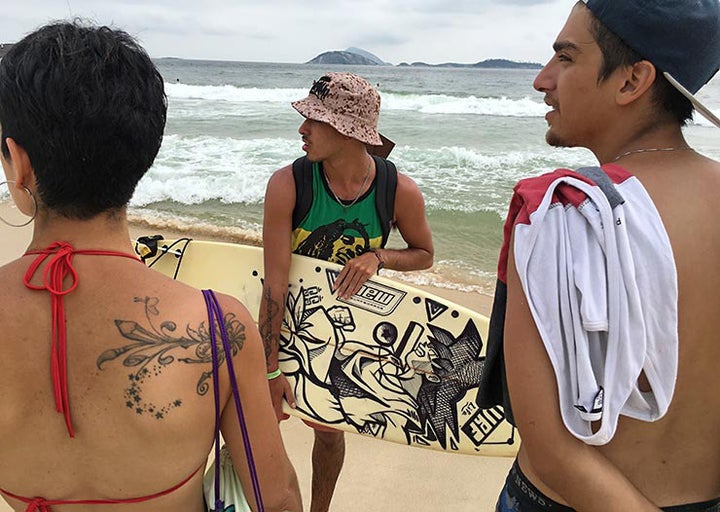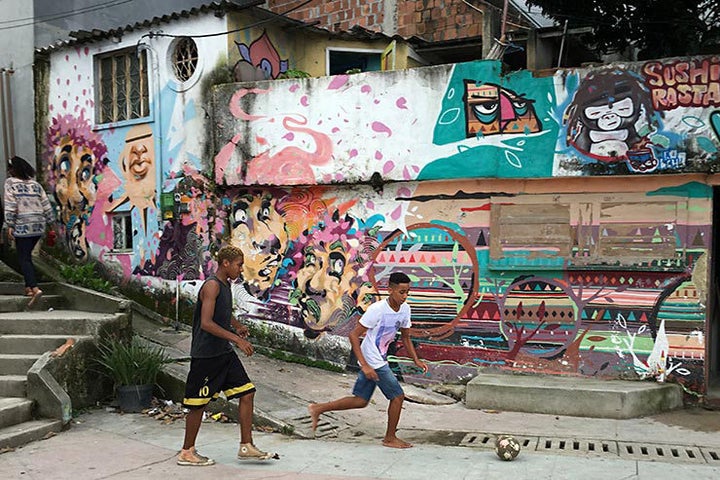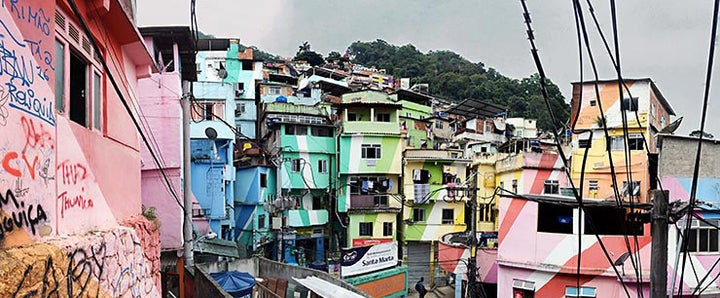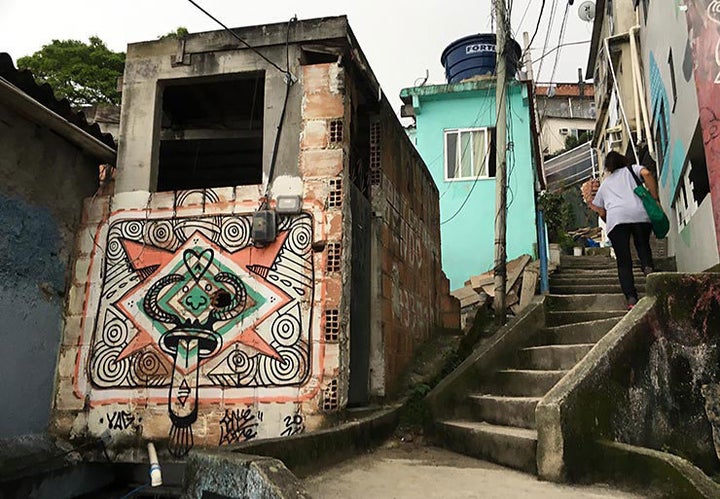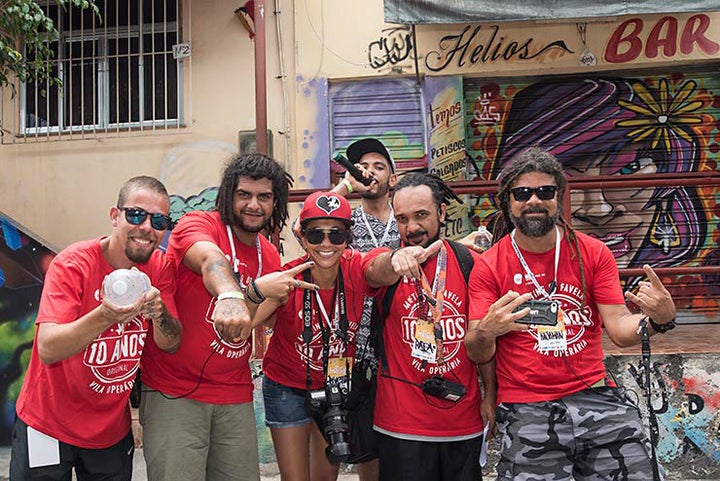 We wish to thank Martha Cooper for her generous time dedicated to this article and for sharing her photography work with BSA readers. Follow Ms. Cooper on IG at @marthacoopergram
Thank you to Clarissa Pivetta
Please note: All content including images and text are © BrooklynStreetArt.com, unless otherwise noted. We like sharing BSA content for non-commercial purposes as long as you credit the photographer(s) and BSA, include a link to the original article URL and do not remove the photographer's name from the .jpg file. Otherwise, please refrain from re-posting. Thanks!
A version of this article is also posted on Brooklyn Street Art here.
Read all posts by Steven P. Harrington and Jaime Rojo on The Huffington Post HERE.
Follow us on Instagram @bkstreetart
Related
Popular in the Community