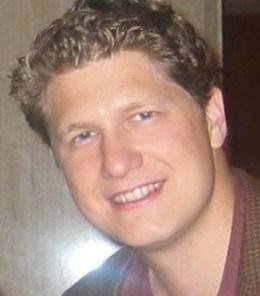 Say goodbye to bad pickup lines and awkward chit-chat with the girl who catches your eye in line for the bathroom. Alex Harrington, CEO of the mobile dating app MeetMoi, wants your smartphone to do all the matchmaking for you.
Harrington joined the MeetMoi team in 2009 and recently spoke with The Huffington Post about the future of online dating, misconceptions about finding love with an app and how he thinks our constantly-connected cellphones will continue to upend life as we know.
Why would someone use a mobile dating app instead of a website?
This social media generation that we're presently in is more time-starved than ever and simply has a shorter attention span. They are doing everything on the move through their mobile phones. They don't have the time or the interest to fill out long questionnaires or have month-long email correspondences with prospective people that they might date. And they also don't want to search anymore; they want a service that makes introductions for them. And that's what we do that online dating solutions can't.
Do you find that women and men interact differently on this mobile dating app? Who is more likely to start a conversation or go back and rekindle a fling?
I'd say contrary to what you might think in terms of mobile dating -- which is that women are hesitant because of security concerns -- we actually find that women are our most avid users and really see the potential in what we are doing. We are seeing a great uptake by women. But men are typically the people starting the conversations. And I think that is still very prevalent by the way gender roles break down, but I think we're seeing a great traction with women.
Why do you think online dating is headed for ruin? Aren't OkCupid and Match.com's numbers always on the rise?
Match.com is principally growing through acquisition, and I think a lot of the traditional online companies have flatlined, so they're in consolidation. The reason why mobile dating will ultimately become the dominant way that technology helps people meet each other is that people have been habituated to communicating in shorter form, and [dating websites'] models have not yet adapted to that. I also think people want their dating experience to be more social. If [you're] tied to your laptop, then that's a less satisfactory experience.
What other popular technology do you think is "headed for ruin?"
In other words, what's the next buggy whip? I'll answer that by giving general predictions about the way things are going:
Essentially people are now carrying a computer in their pocket with them wherever they go and referring to it continuously. Services are now predicting what you need and essentially supplying it to you before you ask for it. We're doing that with people you might want to meet and potentially date, but I think pretty much every type of service is going to move in that direction.
That is going to create huge disruption in basically every category. Some of the companies that we are working with now will adapt and some will not.
What's one of the biggest misconceptions about mobile dating?
I think one misconception is this notion that users are more prone to stalkers than through other types of dating. One thing that we have elaborately built into our service is protections around privacy and security so that a user's location is never shared and that other users cannot talk to you or communicate with you unless explicitly given permission. Our users have never complained about feeling exposed from a security standpoint.
Do you think eventually everything will be mobile, with the primary website design focus being on the mobile site?
I think we're already seeing companies go from cradle to exit being natively mobile, with not a whole lot on the web. Instagram is a great example of that. Still, there will always be companies where there is a real reason to be on the desktop. But I think there are businesses we've already seen that have been 100 percent mobile, and that trend is going to grow.
What changes can we look for in MeetMoi and other mobile dating apps?
We are going to go deeper on the things we're already doing. The real intent of our app is to get people meeting in real life. By making it low-stakes because it's convenient and easy, we will get people to be more social. Another feature we've recently rolled out is called "Wingman." It's about integrating your real world social life into your dating life. In the physical world, you go out and you bring your friends. Interactive dating should support that behavior.
This interview has been condensed and edited for clarity and length.
PHOTO GALLERY
Tour Of MeetMoi Mobile Dating App
Calling all HuffPost superfans!
Sign up for membership to become a founding member and help shape HuffPost's next chapter
BEFORE YOU GO
PHOTO GALLERY
Strangest Dating Sites