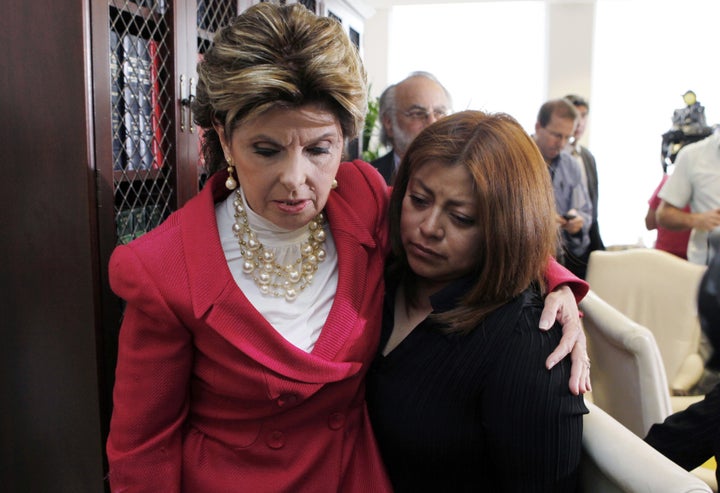 Gloria Allred, the high-profile lawyer of Meg Whitman's undocumented maid, said Thursday that she has documents that will prove the California Gubernatorial candidate knew Nicky Diaz-Santillan was not a legal citizen.
Speaking with Good Morning America's George Stephanopoulos, Allred said, "I told the press that there was a 2003 letter that was sent by the Social Security Administration -- what's called a mismatch letter -- indicating to the employer that there was a mismatch in the Social Security number that was provided by the employee."
Whitman has denied ever receiving such a letter, and has said repeatedly that she was unaware of the true immigration status of her housekeeper. Allred, however, alleged that this claim was false and announced her plans to show the documents Thursday at a press conference.
"Today, at noon, in my office, we are going to produce that letter," Allred said. "I said yesterday, if she denied it I would produce the evidence."
Whitman was also interviewed by Stephanopoulos and maintained her ignorance of the incident.
"We had no idea that she was not here legally," Whitman said, after explaining that Diaz had jumped through the appropriate hoops to prove her citizenship before her employment.
"No idea at all, so absolute unequivocal denial?" Stephanopoulos asked.
"Absolute unequivocal denial," Whitman replied.
Whitman also said that she "wouldn't be surprised" if Allred was working cooperatively with her Democratic opponent Jerry Brown to push the story.
"Gloria Allred's been associated with Jerry Brown since the early 80s. She's contributed to his campaign, she's a well-known Democrat and Gloria does this just about every election cycle, so I wouldn't be surprised if there was a fair amount of coordination here," Whitman said.
Popular in the Community