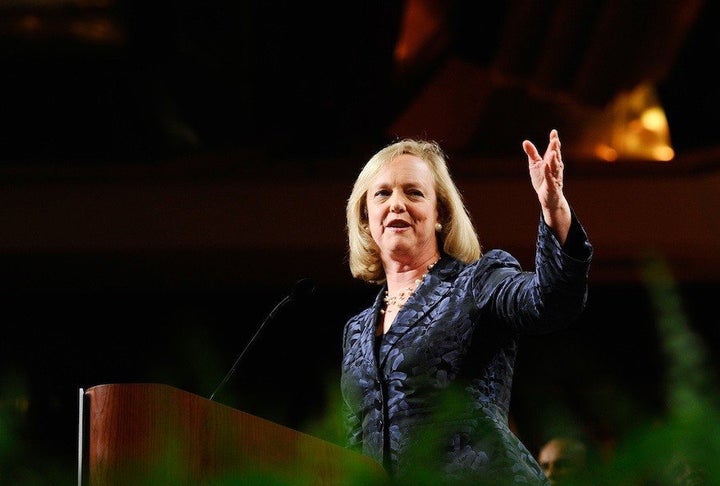 SAN FRANCISCO (Reuters) - Hewlett-Packard Co is on the verge of naming former eBay Chief Executive Meg Whitman its new CEO, replacing Leo Apotheker at the helm of the largest U.S. technology company, two sources told Reuters on Thursday.
The company is preparing to announce the decision, which would elevate Whitman to full CEO rather than serving in an interim capacity, after markets close, two sources said.
One of the sources added that the board was not preparing to make changes to its strategy, contrary to Wall Street speculation that Apotheker's departure might presage a backtracking on major strategic decisions during his term.
Those included a possible spinoff of its huge personal computer division -- the world's largest -- and the acquisition of British software maker Autonomy, which has irked investors worried HP is overpaying.
The company's shares dived more than 4 percent to $22.98, wiping out much of Wednesday's 6.6 percent gain.
HP's board convened again Thursday to consider a host of issues, including jettisoning Apotheker, who in less than a year on the job has slashed sales forecasts several times, backtracked on promises to integrate Palm's webOS software into devices, and struggled to halt a 50 percent plunge in the share price.
The full HP board has not formally voted on Whitman's appointment as CEO but the process to usher her in was on track, the two sources told Reuters.
Whitman's record at eBay came under scrutiny during an ill-fated campaign for California's governorship. Analysts have questioned whether her stewardship of eBay prepared her to steer a sprawling enterprise and computer giant.
Tech blog AllThingsD first reported that Whitman was poised to be named CEO, citing multiple sources.
(Reporting by Poornima Gupta and Peter Henderson, writing by Edwin Chan; editing by Gunna Dickson)
Copyright 2011 Thomson Reuters. Click for Restrictions