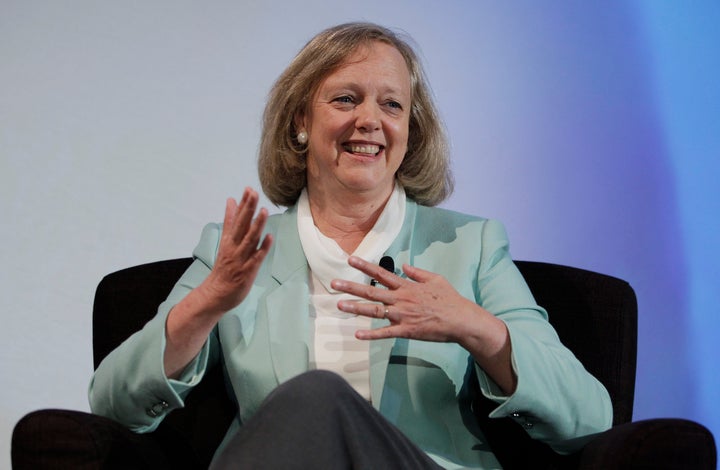 The hair. The clones. The unfortunate gaffes. Who wouldn't want to meet Mitt Romney?
And this Monday night, wealthy San Franciscans can do just that at a Mitt Romney fundraiser hosted by the one-and-only Meg Whitman. (Because if there's anyone Romney should have on the campaign spending team, surely it's Meg Whitman.)
The $1,000 per plate dinner will be hosted at the Hotel Sofitel in Redwood City and, according to the invitation, attendees will include Sun Microsystems Founder Scott McNealy, Shutterfly CEO Jeff Housenbold, San Francisco socialites Alexis and Trevor Traina and a sizable collection of GOP heavyweights. And for $5000, couples can get a grip-and-grin photo opp with Romney himself.
Romney, who has raised about $76 million for his campaign, has been on a considerable fundraising push and is surely looking to tap the California ATM. And just last month, he received a significant dose of dollars from Whitman herself.
This week, the Romney campaign has been busy smoothing over a wince-inducing comment by Romney aide Eric Fehrnstrom. When asked if Romney was leaning too far to the right and distancing moderates, Fehrnstrom replied, "Well, I think you hit a reset button for the fall campaign. Everything changes. It's almost like an Etch A Sketch. You can kind of shake it up and restart all over again."
Opponents Rick Santorum and Newt Gingrich were quick to pounce on the statement, suggesting that Romney's political leanings shifted like sands through the Etch A Sketch. Santorum even commented that America was better off with Obama than with Etch A Sketch Romney. Etch A Sketch sales have reportedly skyrocketed.
"Everybody's going to make a gaffe now and again," said Romney about the comment. "I've certainly made my share of them, and I'm sure others will. The other candidates have as well."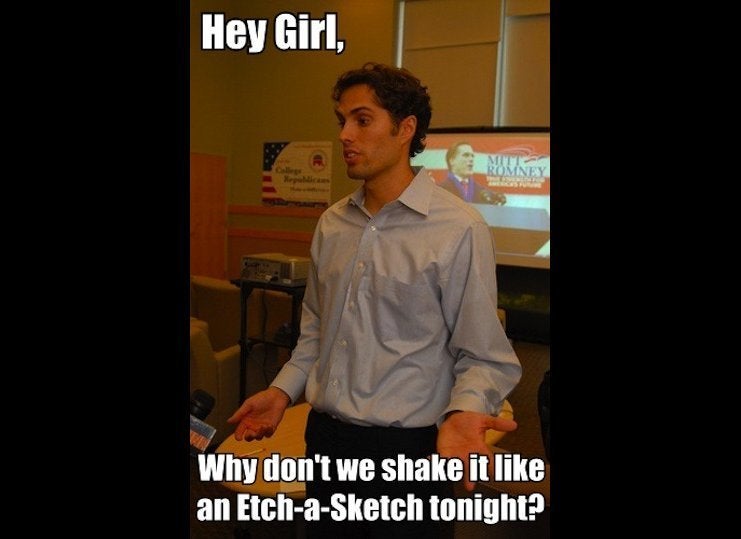 Popular in the Community