A conservative group led by longtime political activist Ralph Reed has budgeted $10 million for a major 2012 election push to turn out the religious right and block a second term for President Barack Obama, a top executive with his organization told the Huffington Post.
The Faith and Freedom Coalition's effort, which will include voter registration drives at NASCAR races in Florida, Virginia and other key swing states, is part of a much broader attempt to reactivate millions of socially conservative voters to not only defeat Obama but help some favorite conservative congressional candidates.
Concerned Women for America, a Christian advocacy group, already has run $6 million in ads in six battleground states including New Hampshire and Wisconsin, warning that the White House-backed health care law might limit patient care and increase the federal deficit.
The Pennsylvania-based Let Freedom Ring quietly cobbled together a nonpartisan 2,000-member pastor network to spur voter registration efforts and is planning a multi-million dollar ad drive this fall focused on social, economic and foreign policy issues, according to Colin Hanna, president of the organization.
Propping up this trio of right-leaning organizations are several of the country's wealthiest conservatives. Home Depot co-founder Bernie Marcus and John Templeton Jr., who runs a family foundation, are offering financial support, as are organization that receive funding from the billionaire Koch brothers, according to two GOP fundraisers familiar with the separate operations of the three groups.
The ramped-up involvement of these groups is the clearest sign to date that cultural debates long thought to be a side topic in the 2012 election, may still play a role. The Faith and Freedom Coalition, Concerned Women for America, Let Freedom Ring and other allies plan to focus heavily on a few hot-button social and economic issues, including the president's support for same-sex marriage, to fire up their base.
Conservative leaders note that evangelical voters, who historically made up as much as 25 percent of the overall electorate, can be especially important in determining the next president in swing states like Florida, Ohio, Pennsylvania and Virginia.
Richard Land, the president of the Ethics and Religious Liberty Commission, an arm of the 16 million-member Southern Baptist Convention, told The Huffington Post that he believes evangelical concerns about Obama administration policies will allow conservative religious voters to "overlook any lingering reservations about [Mitt] Romney's Mormonism." The Commission itself is spending a few hundred thousand dollars to promote a nonpartisan voter registration and education drive that will compare the platforms of the two parties on numerous key issues.
Land also predicted that Romney's recent trip to Israel would give him a boost with evangelicals and agreed with the presumptive GOP presidential nominee's controversial comments that "cultural" factors were important in explaining the economic success of Israel compared with the Palestinians. The statement, he said, showed that Romney "was sympathetic to the social conservative world view."
On the domestic front, Land predicted that many evangelicals and social conservatives would "want to bury Obamacare in a lead coffin with a stake through its heart and cover its grave with garlic," calling the law, "a codification and personification of pro-abortion policies."
The message is likely to be amplified by other religious conservatives. The $10 million that Reed's Georgia-based Faith and Freedom Coalition now expects to spend is double what the group raised in 2010. Claiming 500,000 members and chapters in 30 states, the group is planning to place much of that money behind efforts to bring out the religious vote, Executive Director Gary Marx told Huffington Post.
When Obama "came out with his convenient and suddenly heartfelt support for gay marriage that sent a strong signal" to religious conservatives, Marx said.
A nonprofit advocacy group that isn't required to disclose its donors publicly because of its tax status as a social welfare entity, the coalition is planning to send out about four million pieces of mail in mid-August aimed at registering two million new evangelical, Catholic, and other religious voters.
Two GOP fundraisers familiar with the coalition's operations said it has received financial backing from Bernie Marcus of Atlanta and a nonprofit group partly subsidized by the Koch Brothers. Asked to comment, Marx said, "Our donors are private individuals and we let them make their own determinations about discussing publicly their private giving."
Faith and Freedom intends to focus on several big swing states including Florida, Ohio and Virginia, and used micro-targeting tools to refine its target lists. Marx added that they are already working with allies like United in Purpose, a California-based group that specializes in online voter data mining and reportedly has garnered sizable funding from Silicon Valley conservatives. United in Purpose is run by Bill Dallas, a former real estate executive who served five years in San Quentin prison in the early 1990s for embezzlement and then wrote a book about his experiences. Before United in Purpose, Dallas spent a decade as the founder and head of the now-bankrupt Church Communication Network, an internet firm that served about 6,000 churches nationwide
The Faith and Freedom Coalition also plans an ambitious get-out-the-vote effort that will target 18 million registered conservative religious voters via phone, email and door-knocking, said Marx, adding that an estimated 17 million evangelical voters either weren't registered or didn't vote in 2008.
Founded in 2009, the coalition has benefited from Reed's strong ties to conservative heavyweights including Karl Rove, the co-founder of American Crossroads, and Tim Phillips, president of the Koch-backed nonprofit Americans for Prosperity.
Reed, the former Christian Coalition leader, helped spearhead grassroots outreach in the South for the presidential drives of George W. Bush in 2000 and 2004 before being embroiled in the scandal surrounding convicted lobbyist Jack Abramoff, his longtime friend and sometime business colleague on Indian casino lobbying projects. Since the late 1990s, Reed has run a business and political consulting firm called Century Strategies where both Marx and Phillips have been top executives (Reed still runs the firm, but Marx and Phillips no longer work there.).
Now, Reed has attended some strategy meetings that Crossroads hosts with several leading conservative groups. Those periodic sessions are aimed at organizing a $1 billion campaign effort to help the GOP win big in 2012.
On another social conservative front in Pennsylvania, Let Freedom Ring is planning to mount its seven-figure, issue-ad blitz this October, in hopes of defeating Obama in the critical swing state, where the president is leading. Hanna, the organization's president, promised a voter-registration and education drive to spur evangelicals, Catholics and other social conservatives, saying Pennsylvania is "more in jeopardy for Obama than recent polls suggest."
To defeat Obama in the state, Let Freedom Ring also is counting on a big hand from Sam Rohrer, an 18-year veteran of the state legislature and a former head of the Pennsylvania chapter of Americans for Prosperity. Rohrer told Huffington Post that since joining the group last month he's been "building the network and encouraging pastors to be more bold."
"As a nation we're in trouble and until we reach out to God rather than government we'll be in trouble," he said.
Like Reed's Faith and Freedom Coalition, Let Freedom Ring is a nonprofit advocacy group that can legally withhold donors' names. Prominent GOP fundraisers who are familiar with the group's operations said it's been helped substantially by John Templeton Jr., a wealthy Philadelphia patron of conservative causes and head of the John Templeton Foundation. Hanna declined to comment when asked about Templeton funding.
Concerned Women for America, a D.C.-based conservative Christian nonprofit has already spent heavily also. The group's $6 million television ad blitz ran just before the Supreme Court issued its ruling upholding the law's constitutionality. The blitz was mounted by CWFA's legislative arm that doesn't have to reveal its donors. In the end, the court upheld the health care law.
The price tag was notably large for the organization. In 2010, the group's revenues were about $2 million and it ended the year with a deficit of about a half million dollars, according to IRS tax returns. GOP fundraisers familiar with the group say it's received financial help from Koch-backed entities.
CWFA officials didn't return multiple phone calls seeking comment about the ads and the group's plans for this year.
Before You Go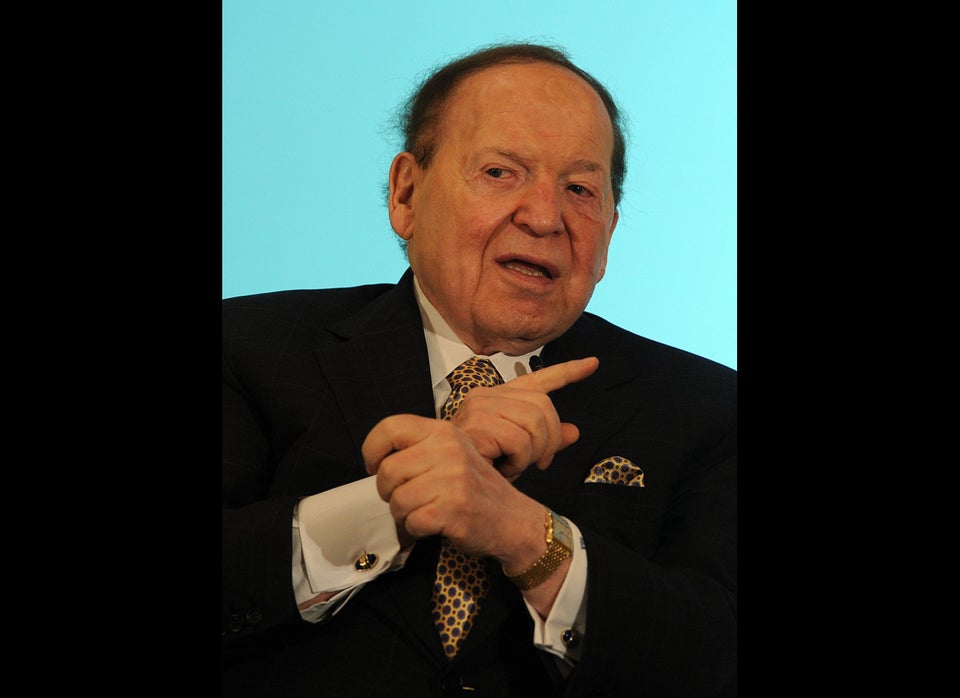 Donors Giving $500,000-Plus To Super PACs
Popular in the Community