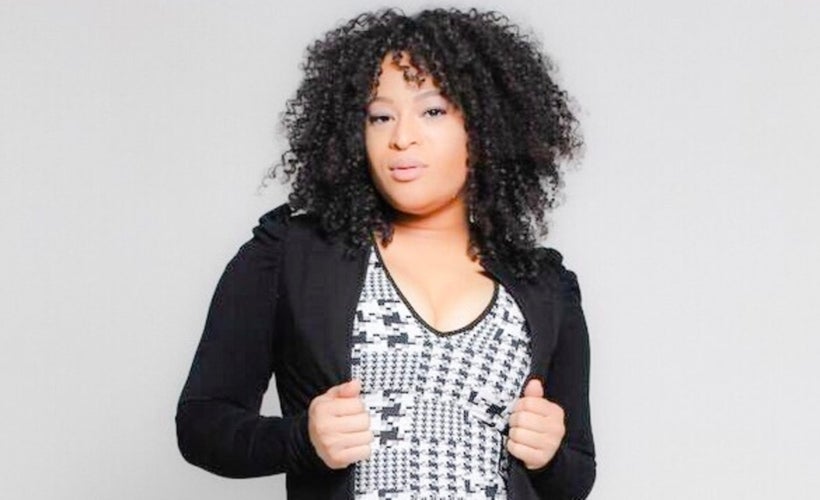 Megan Alston is the co-founder of Serene MGMT, along with her business partner, Nia Rice, who is also named one of the top 25 millennials to watch. Established in 2016, Serene MGMT is based in Washington, D.C., with an office in New York City. Serene MGMT is an all-inclusive company specializing in events, public relations, marketing and brand development.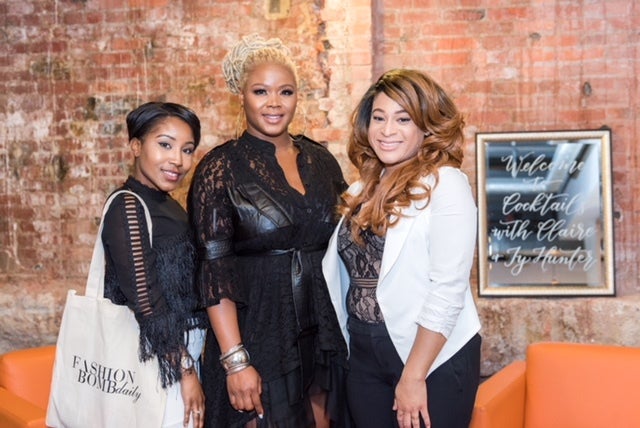 Alston's younger sister, Arielle linked Rice and Alston to discuss potentially working together. "Nia and I have known each other for many years, and we have a wonderful partnership," Alston said. "I have never met anyone who holds me accountable the way she does, and at the same time encourages and pushes me the way she does. I would say we learned from each other. We learned not just business lessons but personal and life lessons, and to me, that means the most."
The Washingtonian considers herself an event specialist and an up-and-coming publicist. "I can say with certainty that publicists are not event planners," she insists. "Yes, publicists can organize events for their clients, but event planning requires logistics, strategy coordination, scheduling, and overall core and long-term planning. Sure, some publicists have these abilities, but not all, and that's why I can offer event planning as a premium service."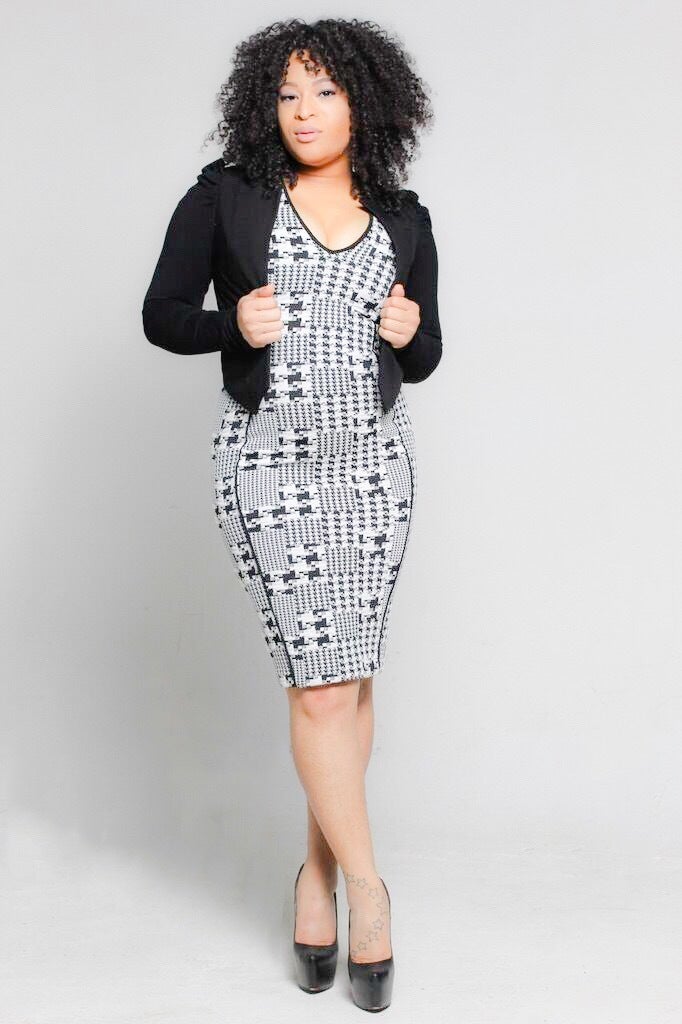 Gwendolyn Quinn: How was it growing up in Washington, D.C. and Upper Marlboro, Maryland? Tell us about that experience?
Megan Alston: Growing up in Washington, D.C. and the DMV [Washington, D.C., Maryland, Virginia area], I learned so much so fast. Growing up with working parents, I spent a lot of time with my grandparents. I learned a great deal about values and communications from them.
GQ: When did you become interested in publicity/public relations?
MA: I became interested in public relations about a year ago when Nia and I started Serene Management. I guess you can say the passion flowed.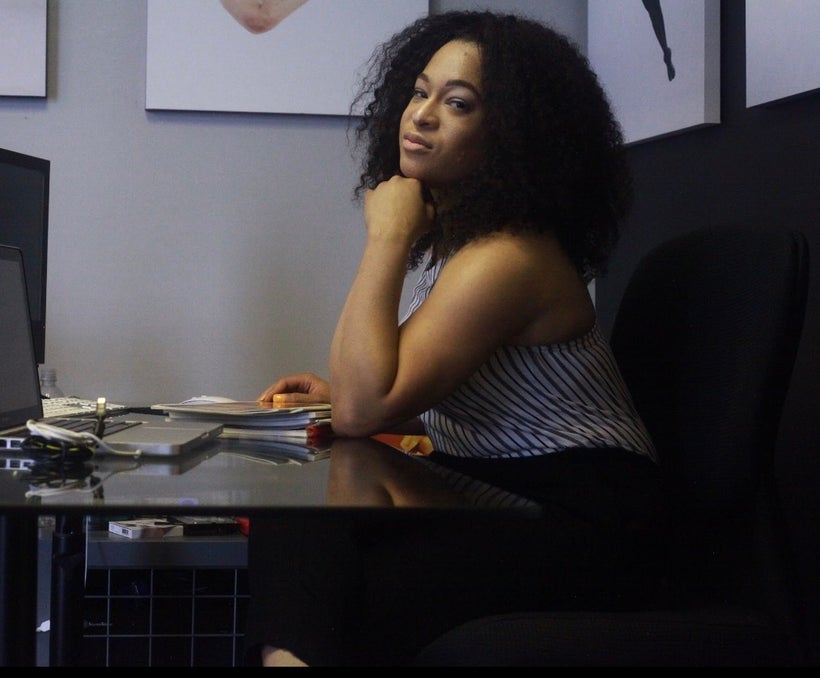 GQ: What do you love about publicity/public relations?
MA: What I love most about public relations is being able to unleash my creativity, unapologetically.
GQ: As an entrepreneur, please describe your day-to-day duties and responsibilities.
MA: My day-to-day duties for Serene MGMT include contract negotiations, the facilitation of all legal and business documents for the company, event coordination and some occasional PR, marketing and branding outreach.
GQ: Tell me about a few of the successful events that Serene Management produced.
We produced Speak Life Tour Awards and Gala in 2016; the Swag Toy Drive in 2016 and 2017; the launch event for "The Donna Jones Show in 2017; Ladies in the Industry Power Brunch in 2017; and Ladies in the Industry: Music and Media Conference in 2017.
GQ: Tell us about Ladies in the Industry: Music & Media. How did that initiative come together?
MA: Ladies in the Industry is a support platform for young women entering the music and entertainment industries. We recognize women not only for their achievements in their careers but in their personal lives as well. Our goal is to provide young women with one on one mentoring from seasoned professionals. As a single mother in this industry, it can be challenging to raise children and have a successful career; I share my testimony with young women who are in my situation with hopes to motivate and encourage them along the way.
GQ: What advice do you have for young people who would like to pursue a career in publicity and public relations?
MA: I always remind young people that the road can be tough, but to never give up and never let anyone tell you that you cannot do it. The sky is the limit.
GQ: Tell me about volunteerism and community work?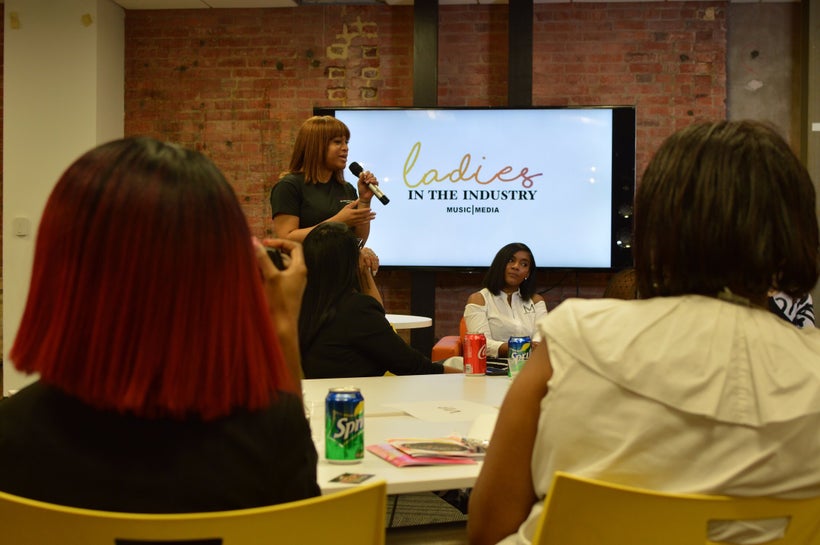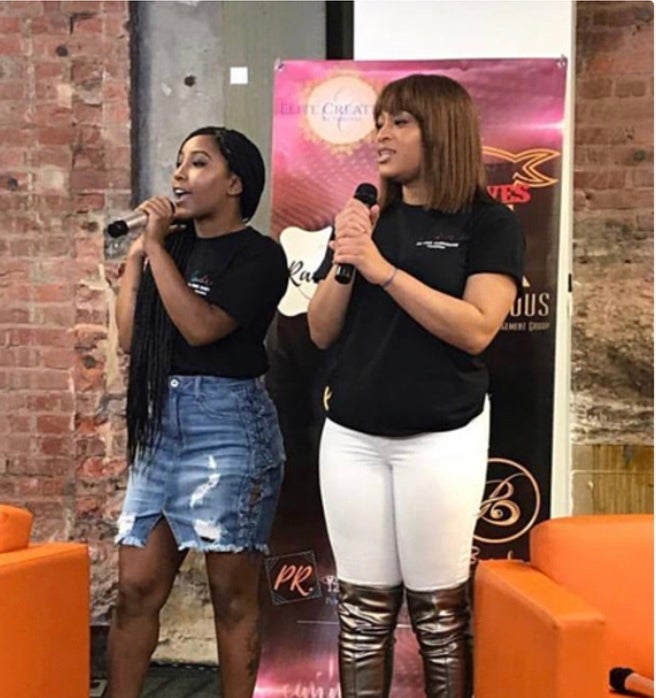 MA: Aside from the Ladies in the Industry initiative, I volunteer for my church, True Freedom International Ministries. As a Youth Adviser, it helps me see the world differently.
GQ: Where do you see yourself in the next five years?
MA: In the next five years, we have plans to expand Serene Management. I plan to move part of the business further south.

GQ: What do you like to do in your spare time?
MA: I spend most of my spare time with my daughter; developing and grooming her to follow her heart.
GQ: What was the most important and profound lessons you learned from your parents?
MA: The most profound lesson I've learned from my parents is that I can do all things, anything I set my mind to I can accomplish. This lesson taught me how to pray and have faith. It ultimately taught me that nothing is in my way, but myself and that excuses are the tools of the incompetent, built upon mountains of nothingness and those who use them seldom accomplish anything. Only I can determine if I succeed or fail. No excuses.
GQ: Who are your mentor(s) and what are some of the most valuable lessons you have learned from them?
MA: My mentor other than my parents is Farrah Shanelle, a local brand strategist. She's the reason I rarely call myself a publicist. I am more of a brand strategist. I can handle all aspects of branding; from upstarting a business to providing the necessary tools needed to succeed.
GQ: What is your favorite Bible scripture, quote or catchphrase?
MA: My favorite Bible verse is 1 Thessalonians 4:11-12 (NIV) "Make it your ambition to lead a quiet life: You should mind your own business and work with your hands, just as we told you."
GQ: What keeps you spiritually centered and grounded?
MA: Prayer keeps me spiritually centered.
MA: I am inspired by other women and other successful mothers who haven't given up on their dreams.
GQ: What is your dream project?
MA: My dream project is to create a festival, and I would love to work on the BET Awards.
MA: What's next for me is being better today than I was yesterday.
Gwendolyn Quinn is an award-winning media strategist and consultant with a career spanning more than 25 years. She is a contributor with NBCNews.com/NBCBLK.com, BlackEnterprise.com, HuffPost, and EURWEB.com, among others. Quinn is also a contributor to Souls Revealed and Handle Your Entertainment Business.
Antonice Jackson is the President of the National Black Public Relations Society's Washington, D.C. Chapter. She partnered with Gwendolyn Quinn to produce "The Top African American PR Millennials for 2017" series. Jackson is also a contributor with AllHipHop.com.
Calling all HuffPost superfans!
Sign up for membership to become a founding member and help shape HuffPost's next chapter
This post was published on the now-closed HuffPost Contributor platform. Contributors control their own work and posted freely to our site. If you need to flag this entry as abusive,
send us an email
.