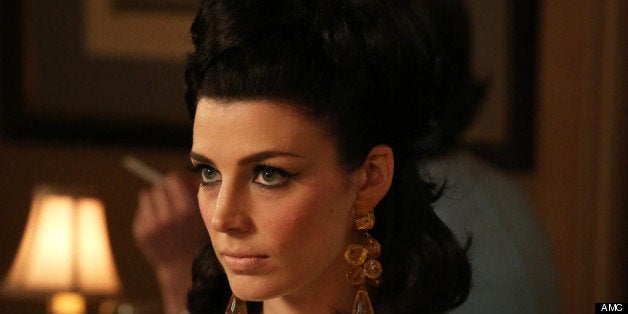 On Sunday's episode of "Mad Men," titled "The Better Half," Megan wore a t-shirt with a red star on it that bore a striking resemblance to a shirt actress Sharon Tate, who was murdered in 1969, wore.
In case you didn't notice, during the course of this episode, Abe was stabbed in the arm by street thugs and then speared in the stomach by Peggy. In other words, it wouldn't surprise me one bit if later this season we see Megan wearing a hospital gown -- or perhaps even Don Draper in black.
You could spin a lot of theories about what seems like the impending murder of Megan Draper, from it being another break-in (foreshadowed by Grandma Ida), to a case of mistaken identity (foreshadowed by Peggy's stabbing of Abe), to Don being the murderer (there is a Draper walking to and from the crime scene in the poster), to BOB BENSON because OF COURSE BOB BENSON. Or maybe it's Dr. Rosen, who finds out about Draper's affair with Sylvia, who kills Megan after mistaking her for [Don].
"There was that moment of [Megan] just being at home -- it's summer time and it's hot again," Bryant told The Daily Beast. "We get to see another time in her life. In terms of the t-shirt, Matthew Weiner had just said, 'It would be great to have something political.' I had done so much research of different political t-shirts, and found a picture of Sharon Tate from Esquire magazine. It's the Vietnam star. We saw a little bit of how Megan was so upset after Bobby Kennedy was shot, it really is so much a part of the turmoil happening during that period -- really this is the time filled with civil unrest. [And New York] was really a decaying city."
Do you think Megan will be killed off "Mad Men?" Sound off in the comments.
"Mad Men" airs on Sundays at 10 p.m. ET on AMC.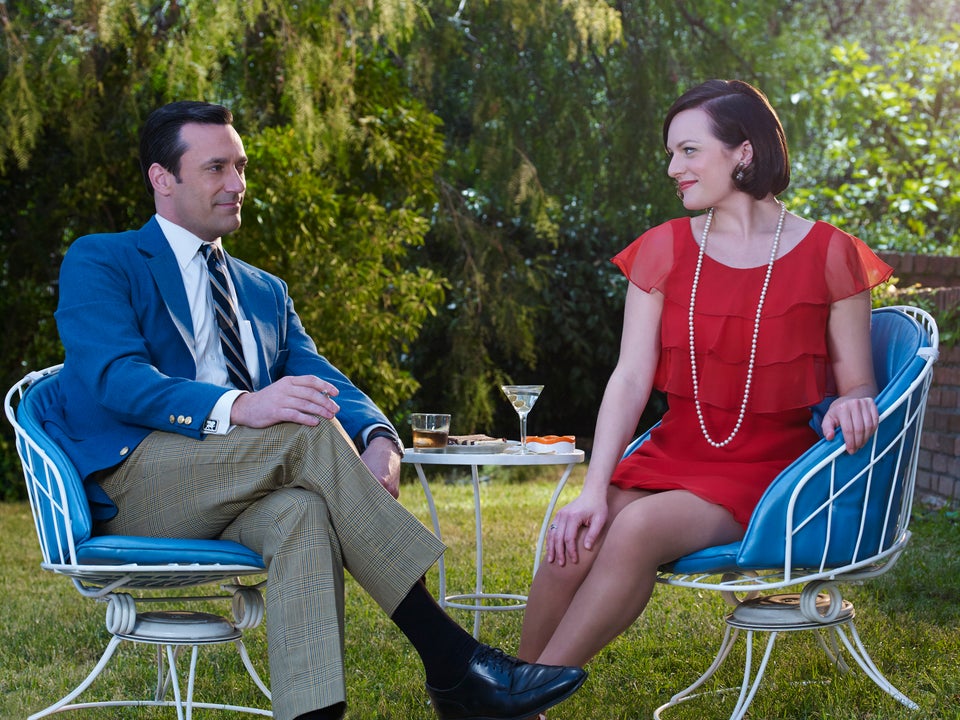 'Mad Men' Season 6 and 7
Go behind the scenes of "The Better Half" here:
Related
Popular in the Community