"You can [escape it] if you ignore it and you avoid it, which is what I try and do," the "Beverly Hills, 90210" alum said during an appearance on the "Hollywood Raw" podcast posted Monday.
"I mean, I try and not read anything or look at anything and not involve myself in it. Just keep my head down and do what I do and, you know, focus on the kids. I know she's gonna do the same thing," he added.
Green, 47, confirmed in May that he and Fox, 34, were separating. The two, who were married for nearly 10 years, share three children: Noah, Bodhi and Journey.
Green clarified on the podcast Monday that unlike what happens with some celebrity couples after a split, he found out about Fox and MGK's relationship prior to reading about it or seeing paparazzi photos.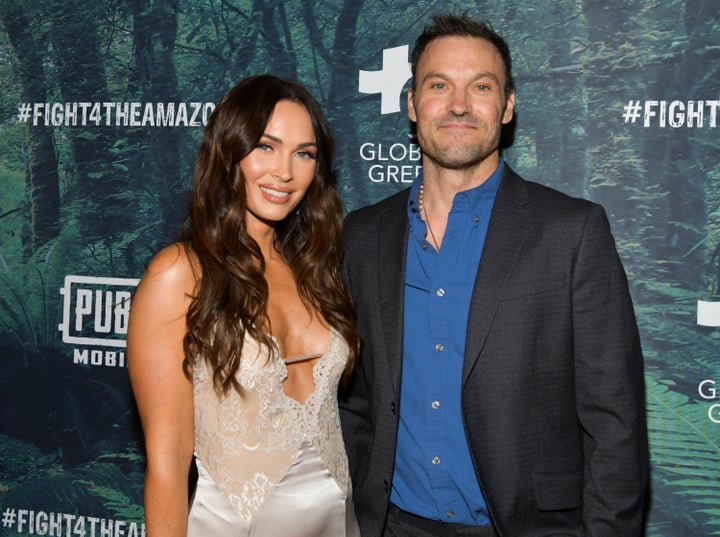 "I found out in my own way. And that's as much detail as I'll give you on that one," he said.
Like Fox, the actor is back on the dating scene and has been linked to Courtney Stodden and influencer Tina Louise.
But he said that it's tough to be tied to people after just a few dates, or get accused of playing women ― when to him, he's just trying to meet new people and find a connection.
"My life is just much more under a microscope than somebody else's," he said of being linked to people even when the relationship isn't serious. "Isn't that dating? Aren't you supposed to talk to multiple people? It doesn't mean I'm a shitty person. That's what you're supposed to do."
"You have to be willing to get out there and put yourself out there. But I get judged for it, I think, unfairly," he said, adding, "I'm open to meeting somebody. I'm focused on myself and healing with all of this and my kids."
Meanwhile, Fox is in Puerto Rico shooting her new movie, "Midnight in the Switchgrass," alongside the 30-year-old MGK.
"A twin flame is actually where a soul has ascended into a high enough level that it can be split into two different bodies at the same time," she said on the podcast, on which MGK joined her.
"So we're actually two halves of the same soul, I think," she added. "And I said that to him almost immediately, because I felt it right away."
Popular in the Community