Like other women labeled difficult (see: Katherine Heigl, Mo'Nique, Anne Hathaway, etc.) Megan Fox knows she was ahead of her time in Hollywood.
The "Transformers" actress has consistently spoken out about how women are undervalued in the film industry since she ran from robots with Shia LaBeouf. But instead of being embraced for calling out injustices, Fox was considered box-office poison and her career suffered.
Fox, speaking with The New York Times in an interview published Monday, mused on why she hasn't lent her voice to the Me Too movement, and how not being considered "normal or relatable" has effectively silenced her.
"I just didn't think based on how I'd been received by people, and by feminists, that I would be a sympathetic victim," she told the newspaper. "And I thought if ever there were a time where the world would agree that it's appropriate to victim-shame someone, it would be when I come forward with my story."
Fox refused to get into specifics about mistreatment she's endured while working as an actress, but said she has "quite a few stories."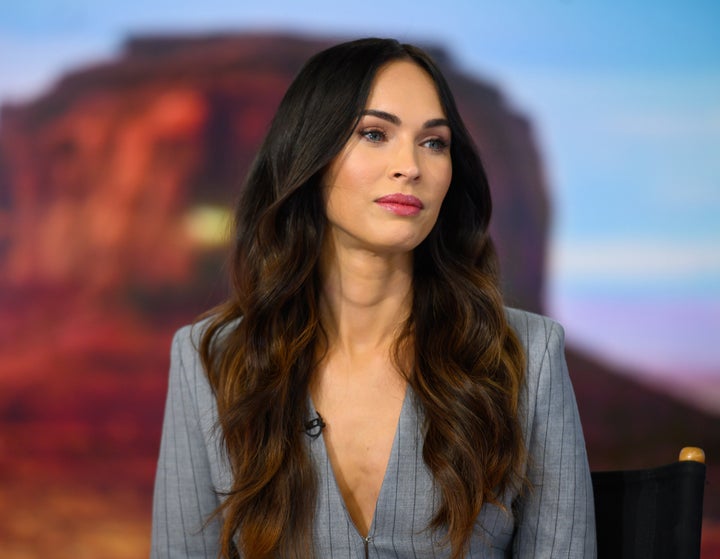 In the past, Fox has famously spoken out about her experience working with "Transformers" director Michael Bay, comparing him with Hitler, and she has talked at length about how her image has been hypersexualized.
"I don't want to say this about myself, but let's say that I was ahead of my time and so people weren't able to understand," she told the Times. "Instead, I was rejected because of qualities that are now being praised in other women coming forward. And because of my experience, I feel it's likely that I will always be just out of the collective understanding.
"I don't know if there will ever be a time where I'm considered normal or relatable or likable," she continued.
Fox was dropped from the third "Transformers" film after her controversial comments (she and Bay later settled their differences and went on to work together), and the commercial success of projects like the underrated horror comedy "Jennifer's Body" was hampered by her public image. In a recent BuzzFeed interview, she said the film was "overshadowed by the unrelenting vampiric nature of the media's relationship to me at that time."
Fox has kept busy since Hollywood tried to push her aside, however. She joined the new Travel Channel series, "Legends of the Lost" as a host, and said she's raising her three sons to be "good men."
"I'm the window through which they see all women now," Fox told The Times about her children with husband Brian Austin Green. "If they feel safe with me as the main woman in their life, it's likely they'll feel safe with women in general. If they see their father being respectful of me, it's likely that that's what they'll think all men should do. It sounds simple. It's probably not."
Support HuffPost
The Stakes Have Never Been Higher
Popular in the Community