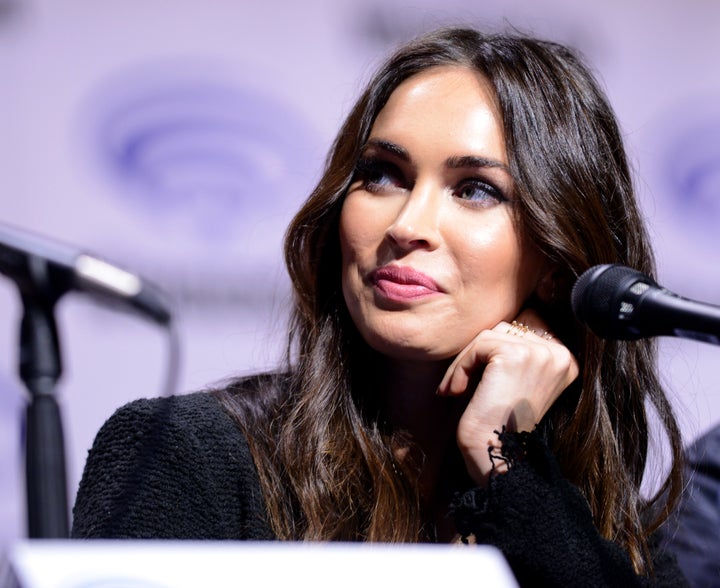 Plenty of women in Hollywood will tell you just how hard it is to find a meaningful role. The latest to speak out on the issue: Megan Fox.
"It's not like I'm in there helping them write the script saying, 'April should do this, because this is what a real feminist would do,'" she said. "In terms of what's available for women to play in general in Hollywood, it's pretty scarce."
Fox continued: "You have these stereotypes that still dominate films: the nag, the trophy, the escort. [Laughs.] I haven't been sent a nag script yet, but I do get plenty of, like, 'interesting stripper.' Or, 'She's super funny, but she's also an escort, but that's what makes it funny!'" 
"How many roles are out there for the gorgeous f**king gown-wearing eight-foot model? When meaty roles come through, I've been in the room and pretty people get turned away first," she said. 
(Theron later clarified her comments, calling the whole situation a "misunderstanding" and saying, "When I was a model 20 years ago, it was hard to walk into a room and [have to] prove myself, you know?")
Munn echoed Fox's sentiment regarding stereotypes when she revealed last month that she turned down a role in "Deadpool" because she didn't want to play "the girlfriend." 
Meanwhile, Hunt told HuffPost Live last year that women in Hollywood are "f**ked" when it comes to getting both good roles and equal rights in the industry. 
"When I was 25, all I wanted to do was be the age I am now because there were no really meaty great roles for young women. And now, you know, you have Jennifer Lawrence. You have Shailene Woodley. Brit Marling is so wonderful," she said.
"You have really wonderful actresses who are young women coming into their own who are getting to have roles that really count and they're really filling that space." 
The roles Gugino alludes to, such as Katniss Everdeen (played by Lawrence) and Tris Prior (played by Woodley), just to name a couple, do seem to signal progress. But it's 2016, and we're still not completely there yet.
Calling all HuffPost superfans!
Sign up for membership to become a founding member and help shape HuffPost's next chapter
BEFORE YOU GO