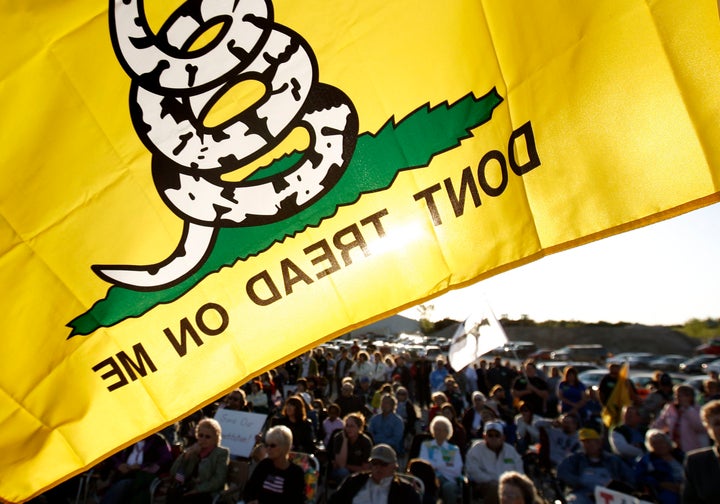 Tea Party members gathered outside a suburban Chicago Outback Steakhouse over the weekend after a waitress at the restaurant claimed she was fired for wearing a Tea Party bracelet to work.
Megan Geller, 23, claims a couple dining at the Crystal Lake, Ill. steakhouse was offended by her "Don't Tread On Me" bracelet in early October. They allegedly complained to management, and she was fired shortly after, Geller's mother told the Northwest Herald.
Tonya Franklin, Geller's mother, told the Herald that she gave her daughter the yellow bracelet after receiving it at a Tea Party event. Franklin joined protesters in calling the firing a violation of Geller's free speech.
"They stirred up the wrong hornet's nest and messed with the wrong mama," Franklin told the Herald. "When mamas get mad, mamas get to work."
Company officials, however, told the Associated Press that Geller was inattentive to to diners at two tables, and that if the bracelet had been an issue, they would have asked her to take it off. Management also said that Geller yelled at them when they spoke to her about complaints from diners.
Related
Popular in the Community