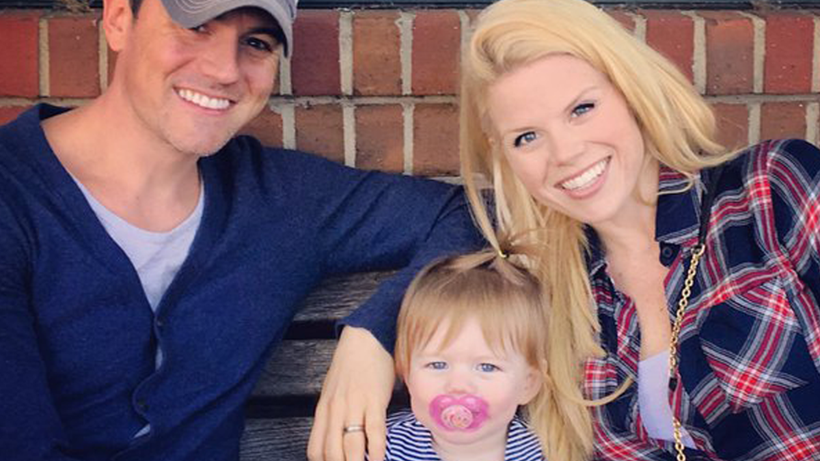 November 2nd marks the official start to the holiday season each year for Megan Hilty and husband, Brian Gallagher. "We decorate our apartment or our house, depending on where we're living, on our anniversary," singer-songwriter Gallagher shares in a recent interview. And with the birth of their first child, Viola, it's clear that just like their family, this personal tradition has only grown.
Now two years old, Viola is beginning to create her own traditions in their family as well. Hilty says Viola loves "The Elf on the Shelf" and watching Christmas movies. "Literally every day this year, we've watched a Christmas movie because she's obsessed with them, specifically the Rankin-Bass [stop motion animated] films." 
Gallagher, a solo artist who also tours with Hilty as her guitarist, says Viola helps them appreciate the wonder of the holiday season. "It's all cyclical," he observes. "When you're a kid, Christmas is everything and then you grow up and it goes away a little bit. But then you have your own kids and it's all exciting again … the magic of it comes back."
They will soon welcome a second child, a son, when Hilty gives birth early next year.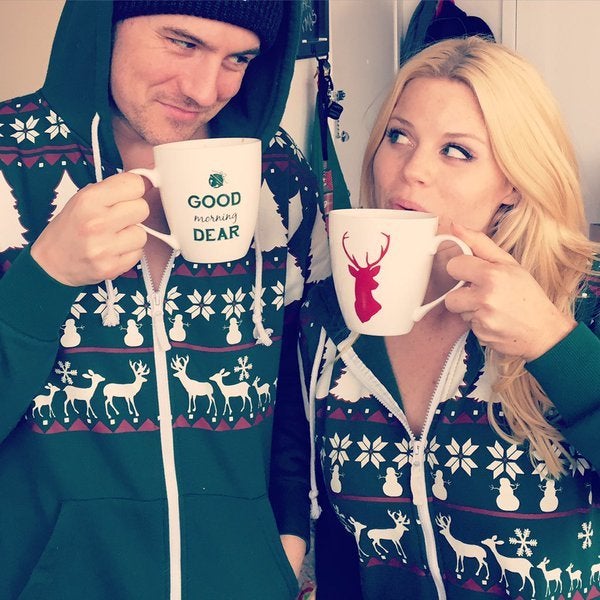 Currently, Hilty and Gallagher are on tour promoting their new self-produced holiday album, Hilty's "A Merry Little Christmas," which included a run at Joe's Pub this week. They'll finish up in the coming weeks with nights at Feinstein's at the Nikko in San Francisco and the Sorting Room in Beverly Hills.   
"I've always wanted to do a Christmas album," Hilty says. "It was a labor of love." "We did it old-school," she adds, noting that they all performed together in the studio to capture a single track. "I think that hits you on some subconscious level," Gallagher comments about this approach. "It feels like the old records did because that's how they were all recorded. It was really fun… and interesting to decorate a recording studio in July to pretend it's Christmas so we could get in the [holiday] spirit."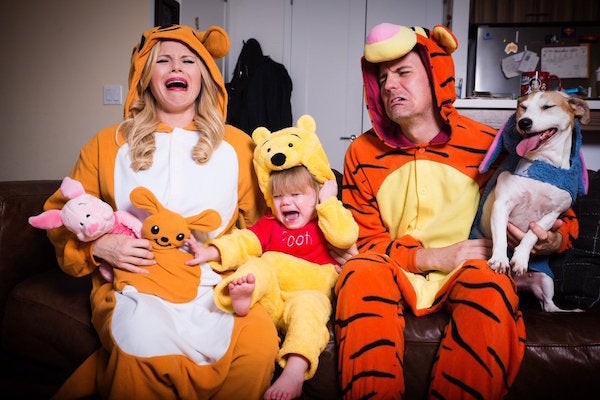 The album includes ten tracks with classics such as "Santa Baby," "Have Yourself a Merry Little Christmas," and "The Christmas Song". They're paired with songs less typical for a holiday album like "River," "A Place Called Home," and "There's Always Tomorrow". 
"That's a metaphor for Christmas in our family," Hilty shares. "It's always finding that balance between tradition… and then adding some new things and evolving those traditions."
For more, read the full story on Show-Score, here.
REAL LIFE. REAL NEWS. REAL VOICES.
Help us tell more of the stories that matter from voices that too often remain unheard.
This post was published on the now-closed HuffPost Contributor platform. Contributors control their own work and posted freely to our site. If you need to flag this entry as abusive,
send us an email
.