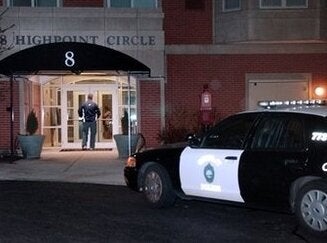 The arrest of alleged 'Craigslist' killer Philip Markoff has also turned the spotlight on his fiancee, Megan McAllister, as numerous sites around the web searched for details about the couple.
McAllister defended her fiance in an email to ABC News Tuesday, saying the police had the wrong man:
Unfortunately, you were given wrong information as was the public. All I have to say to you is Philip is a beautiful person inside and out and could not hurt a fly! A police officer in Boston (or many) is trying to make big bucks by selling this false story to the TV stations. What else is new?? Philip is an intelligent man who is just trying to live his life so if you could leave us alone we would greatly appreciate it. We expect to marry in August and share and wonderful, meaningful life together.
The couple had a website for their wedding, www.megan-philip.com, which has now been taken down. The AP reports the following details, as found on the website:
Markoff and his fiancee met in 2005 while volunteering at a medical center near SUNY Albany, and they were engaged in May 2008. They had planned to marry Aug. 14 on a beach at sunset in Long Branch, N.J. The couple also had registered for kitchen goods and housewares from Pottery Barn, Macy's and Williams-Sonoma.
Here are some photos from that site.
Popular in the Community