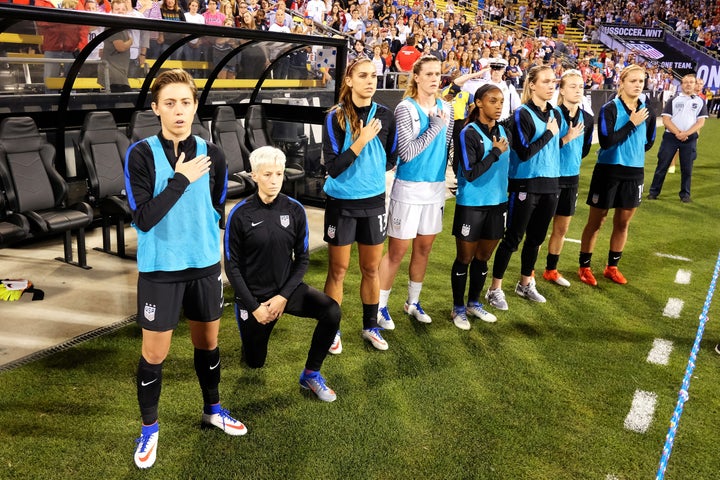 Soccer star Megan Rapinoe on Thursday again protested social inequality by kneeling during the U.S. national anthem, this time as a member of the United States women's national team.
Rapinoe knelt during "The Star Spangled Banner" before her team's game against Thailand in Columbus, Ohio, signaling her support for San Francisco 49ers quarterback Colin Kaepernick and other athletes who have done the same over the past few weeks.
"There is a bigger conversation that needs to happen and it is far bigger than sports," Rapinoe, who is gay, told ESPN after her team beat Thailand 9-0 in an exhibition game. The midfielder first knelt during the anthem two weeks ago as a member of the Seattle Reign.
"We need to look at all the things that we say the flag and anthem mean and all of the freedoms and liberties that we want them to mean," she said.
U.S. Soccer responded to Rapinoe's protest with a statement released to ESPN.
"As part of the privilege to represent your country, we have an expectation that our players and coaches will stand and honor our flag while the national anthem is played," it said.
Rapinoe's latest protest came days after several football players, including Kaepernick, knelt, raised their fist or locked arms with their teammates as the song played before their games during the first week of the National Football League season.
The protests by athletes have spurred debate about patriotism, free speech and social and economic inequalities blacks face in the United States.
A Reuters/Ipsos poll released on Wednesday showed that 72 percent of Americans said they thought Kaepernick's gesture was unpatriotic. But 64 percent of respondents also said he had the right to protest under the U.S. Constitution, which guarantees freedom of speech.
Rapinoe's protest came after police in the same city of Columbus shot and killed a black teenager the night before. Police said a white officer responding to reports of an armed robbery shot the 13-year-old boy when he pulled out what looked like a weapon but turned out to be a BB gun.
(Reporting by Brendan O'Brien in Milwaukee)
Related
Before You Go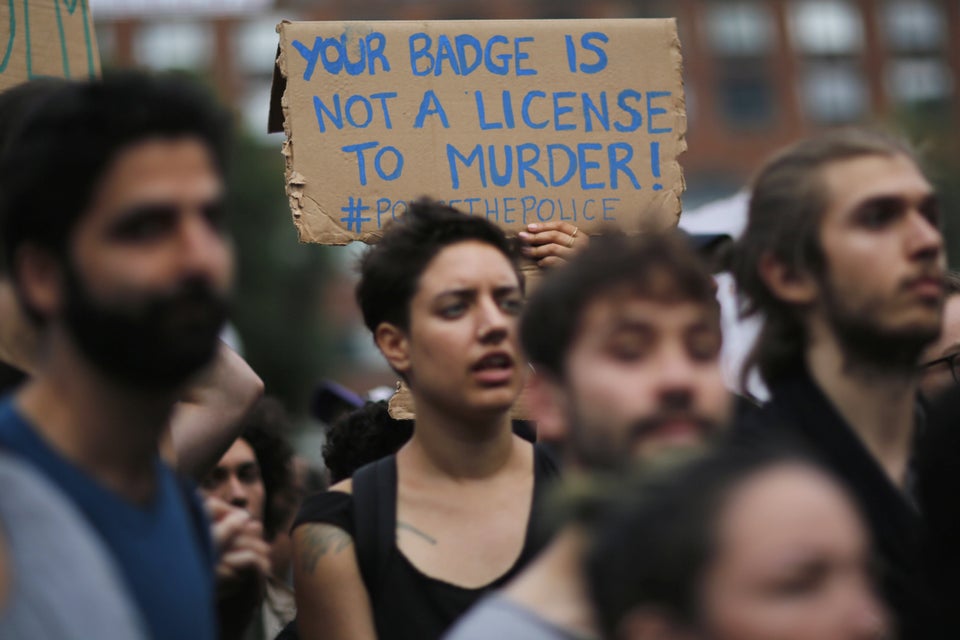 Shooting Protests
Popular in the Community