Move over, Kendall Jenner: There's a new model in town, and her inspirational story triggered a standing ovation at New York Fashion Week.
Megan Silcott was an energetic, athletic 18-year-old when she awoke one day and was paralyzed. She was diagnosed with acute disseminated encephalomyelitis, a rare neurological disorder, and was put into a medically-induced coma to stop the paralysis from spreading further. Doctors warned Silcott her recovery would be "unbearable" at times, but she kept fighting until she regained the ability to walk with the help of a walker or crutches.
Then Fashion Week came calling. Designer Nina Performo asked Silcott to model one of her looks on Tuesday, and all eyes were on Silcott as she rocked the runway with a walker, then returned for one last appearance in a wheelchair for the show's finale.
"Here I was not able to move, not thinking I would ever be able to walk again," Silcott said. "You know, it just goes to show that anything is possible and if you put your mind to it, it can get done."
Check out the video above for more on Megan Silcott's inspiring Fashion Week appearance.
Related
Before You Go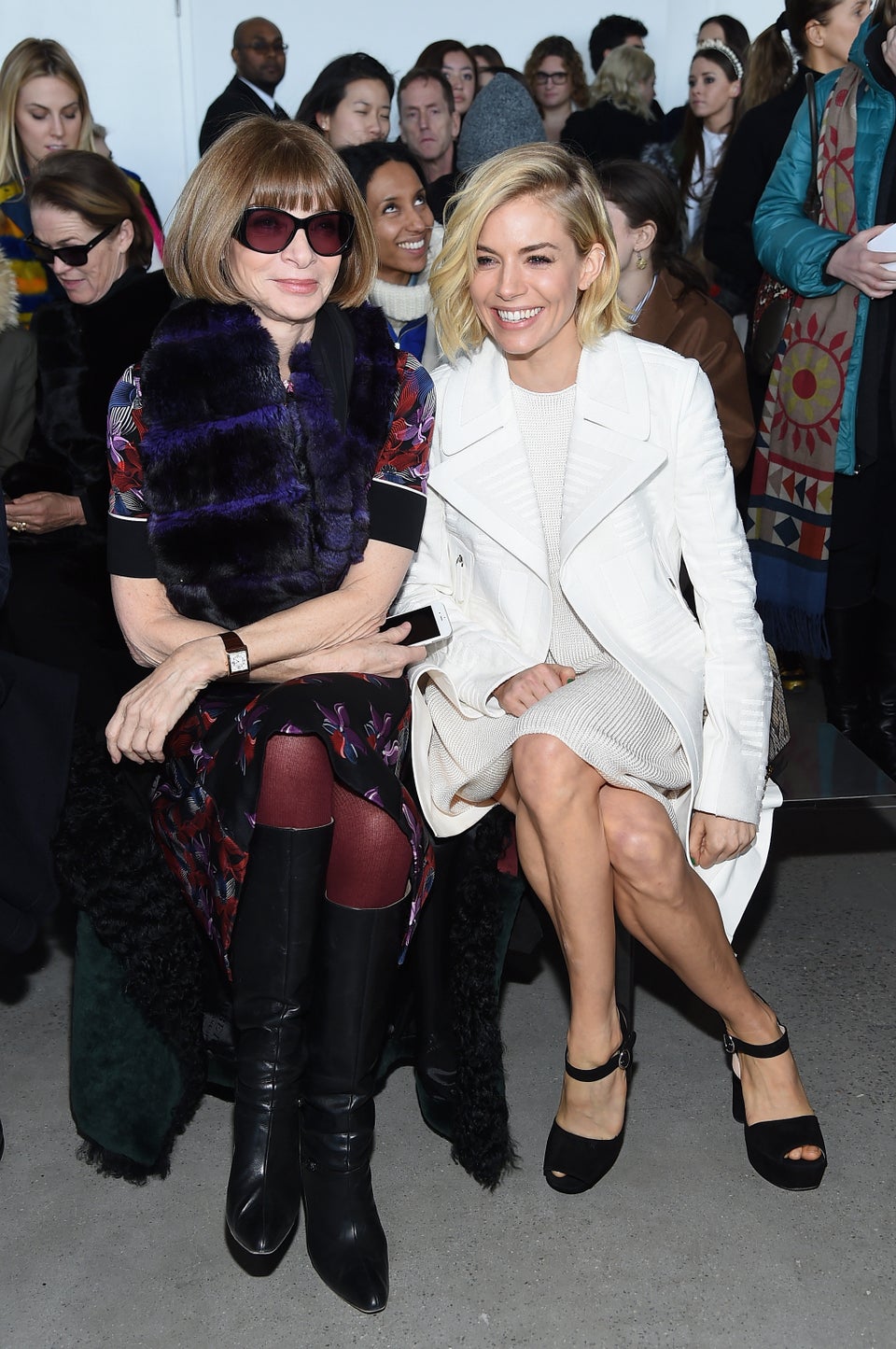 Mike Coppola via Getty Images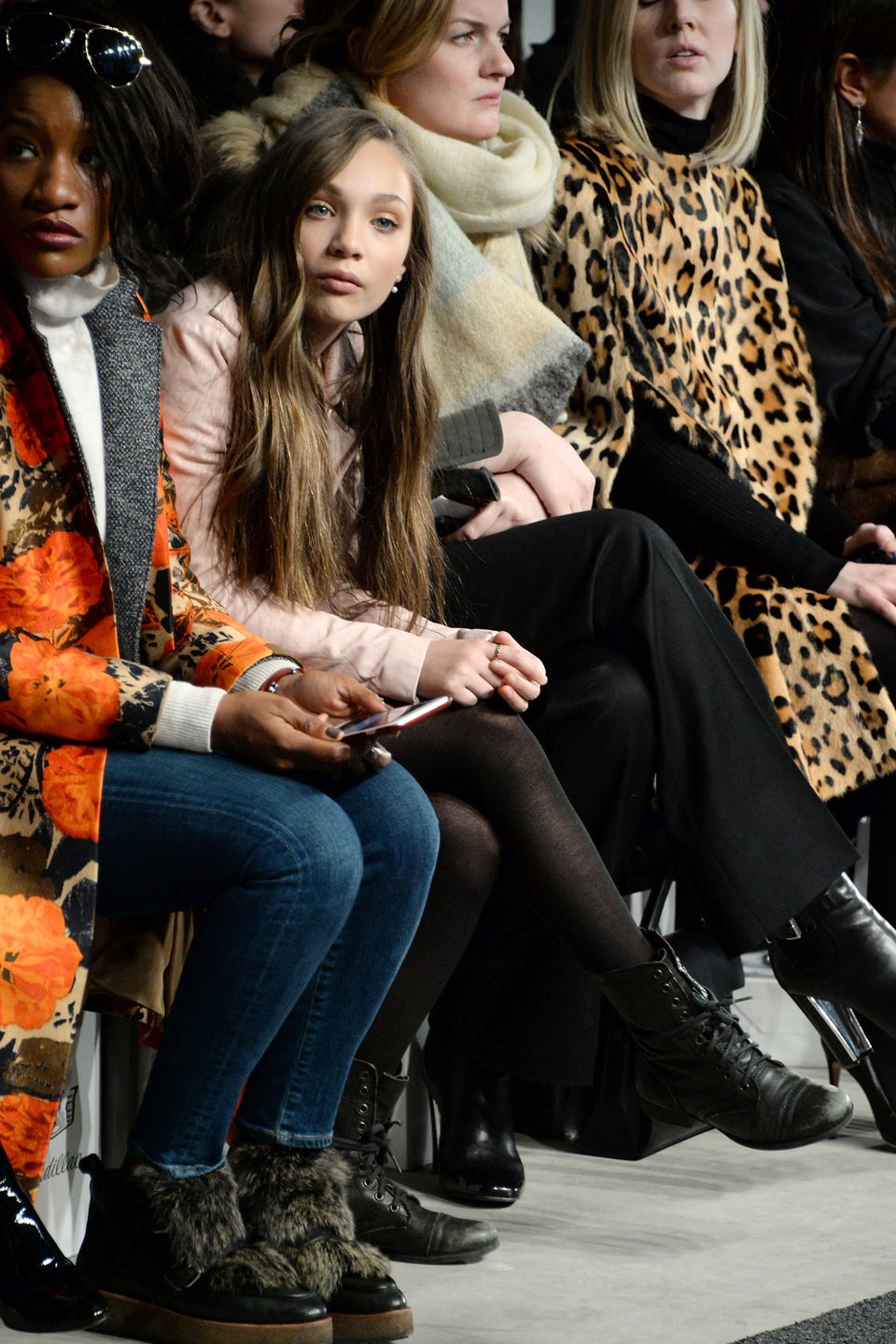 Ben Gabbe via Getty Images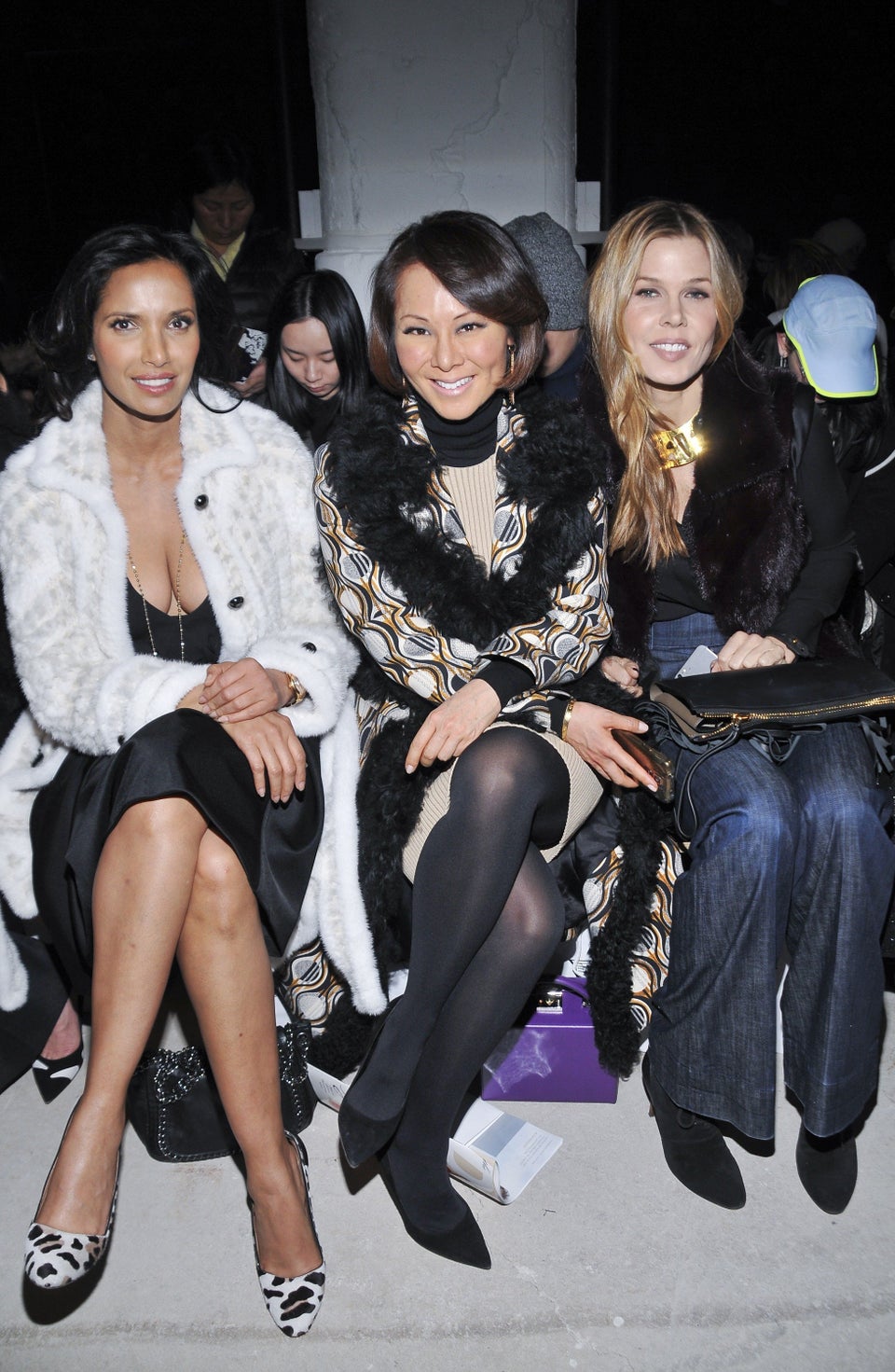 Jenny Anderson via Getty Images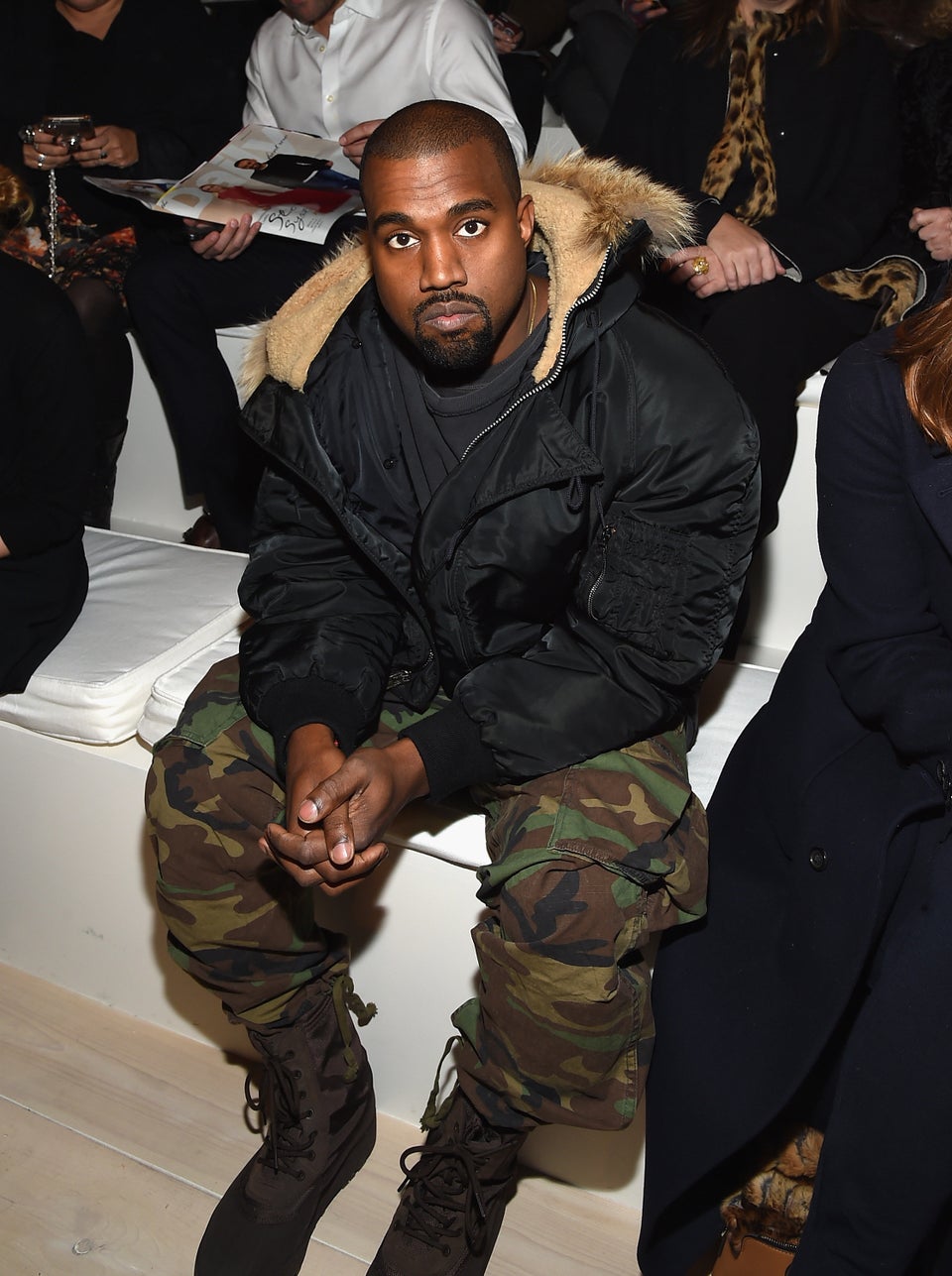 Mike Coppola via Getty Images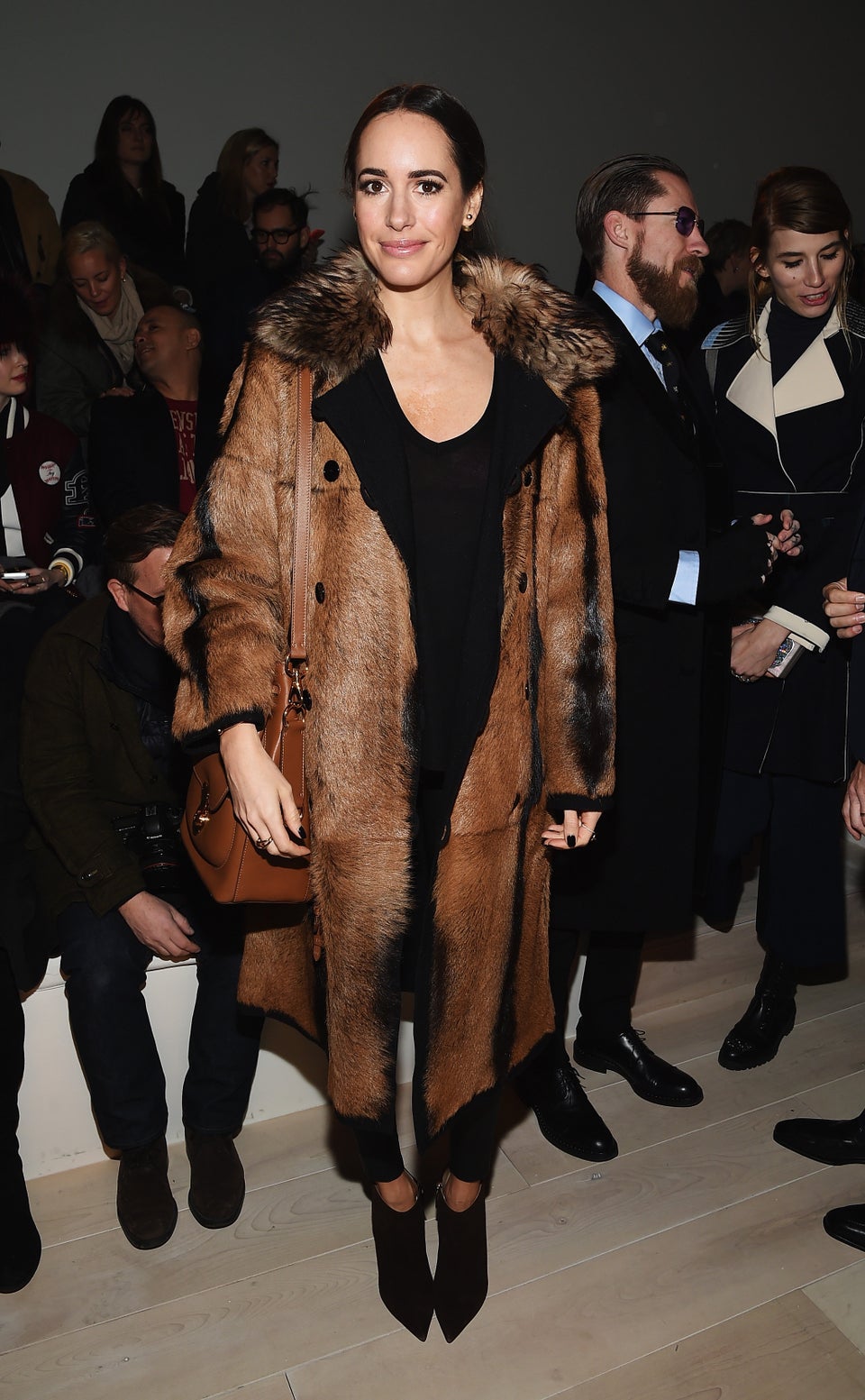 Mike Coppola via Getty Images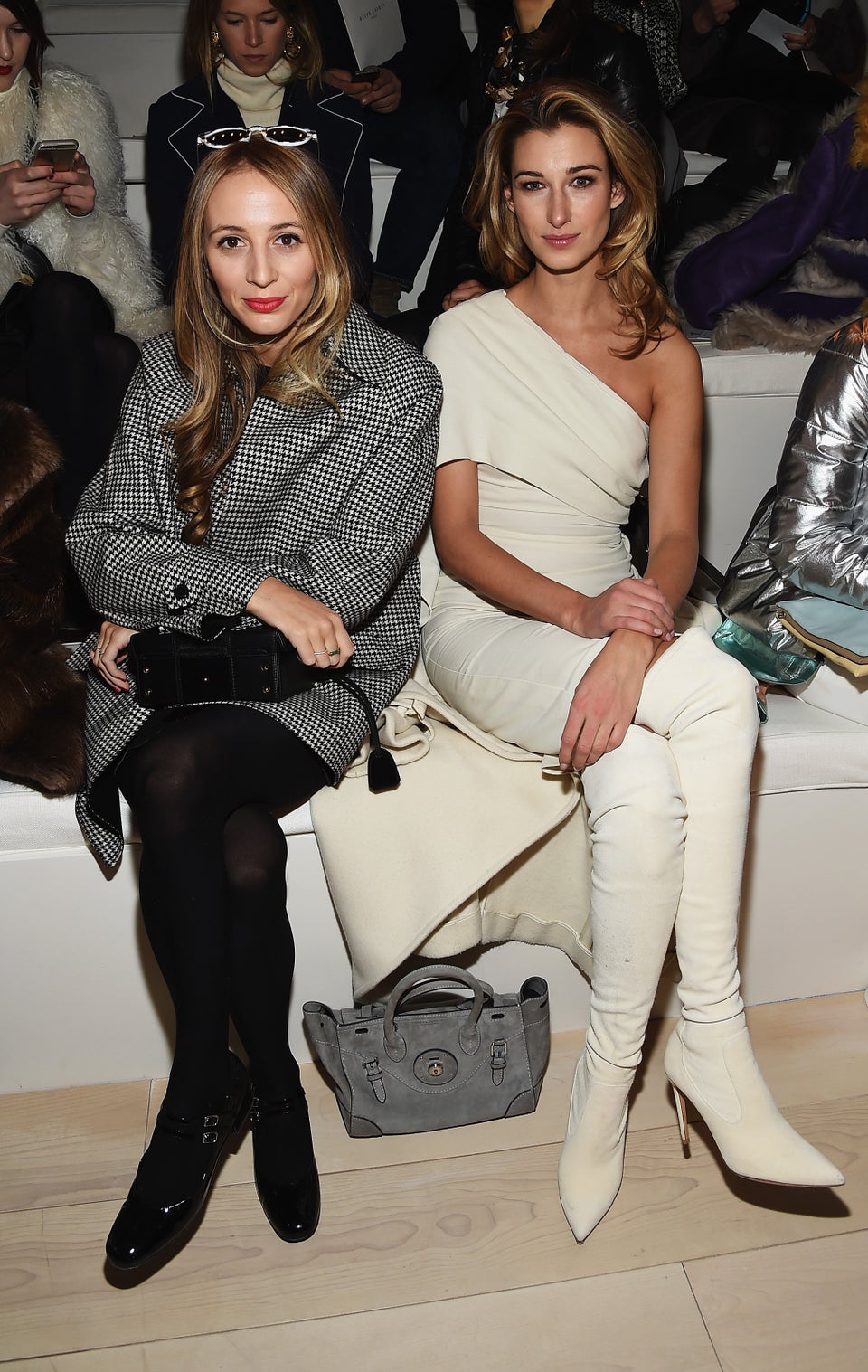 Mike Coppola via Getty Images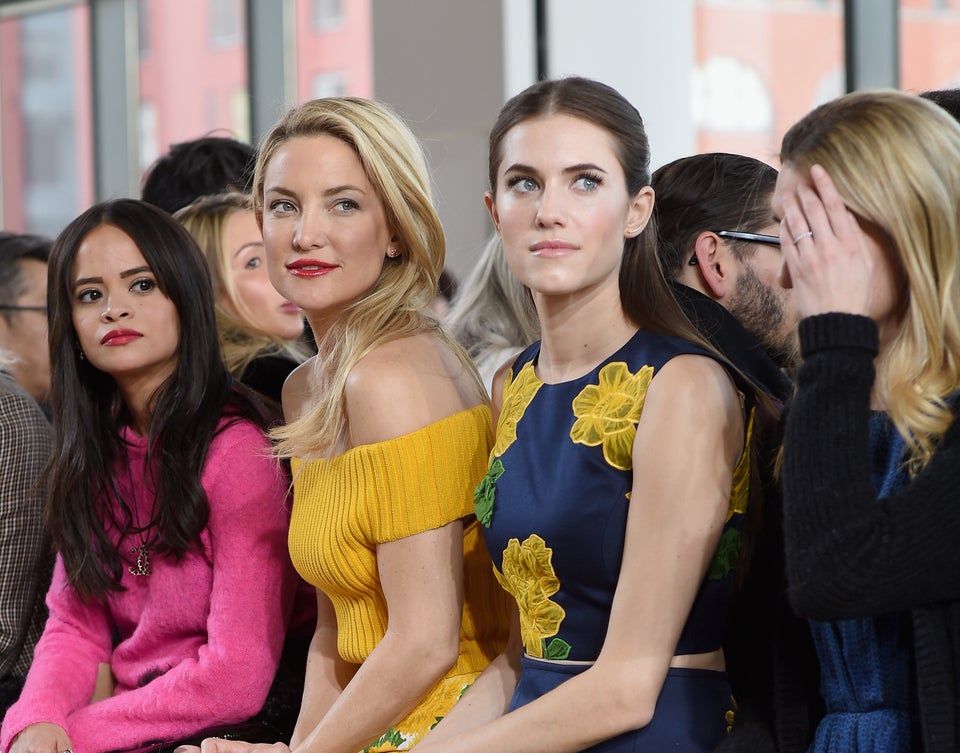 Dimitrios Kambouris via Getty Images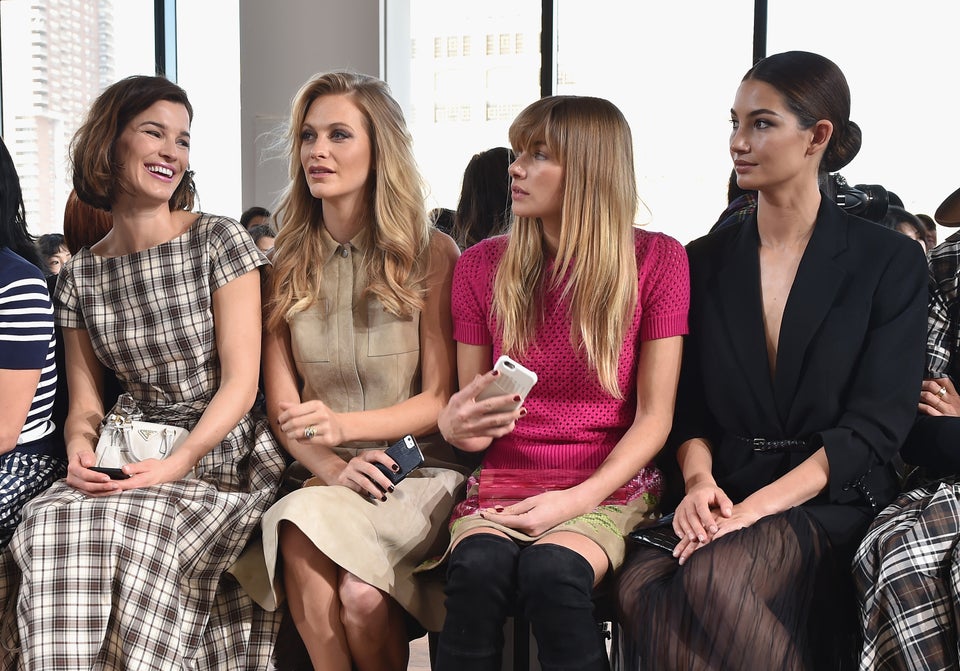 Larry Busacca via Getty Images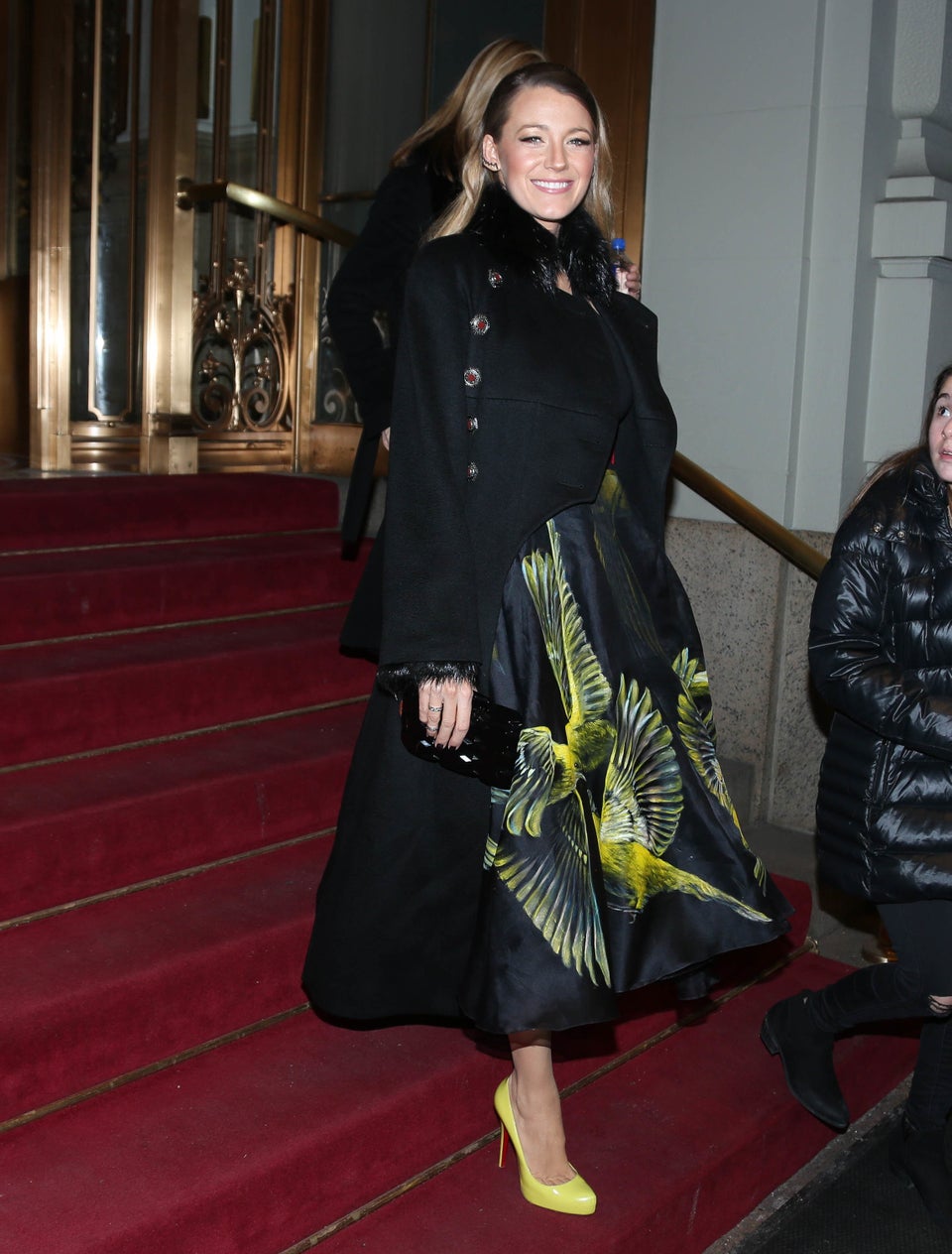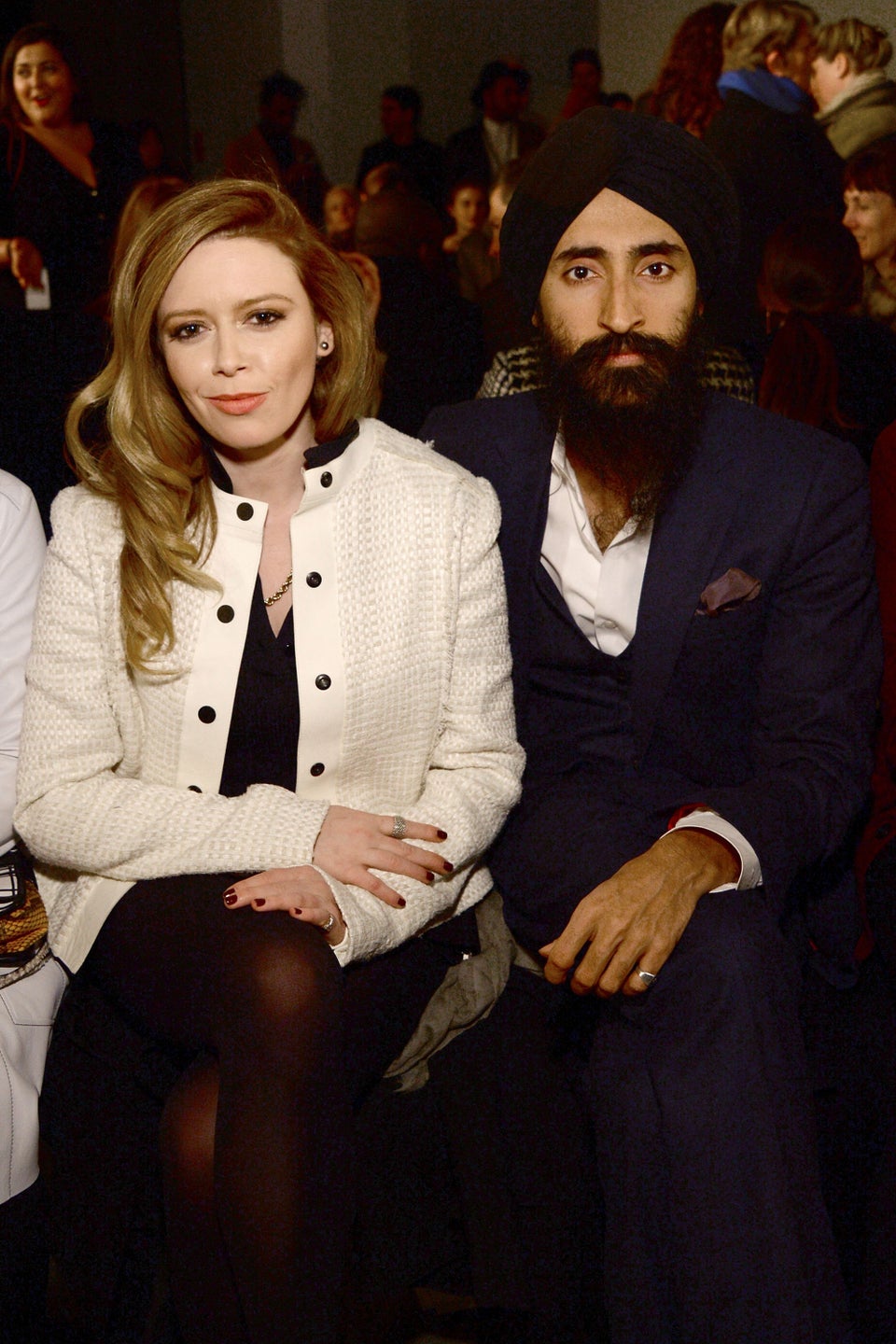 Ben Gabbe via Getty Images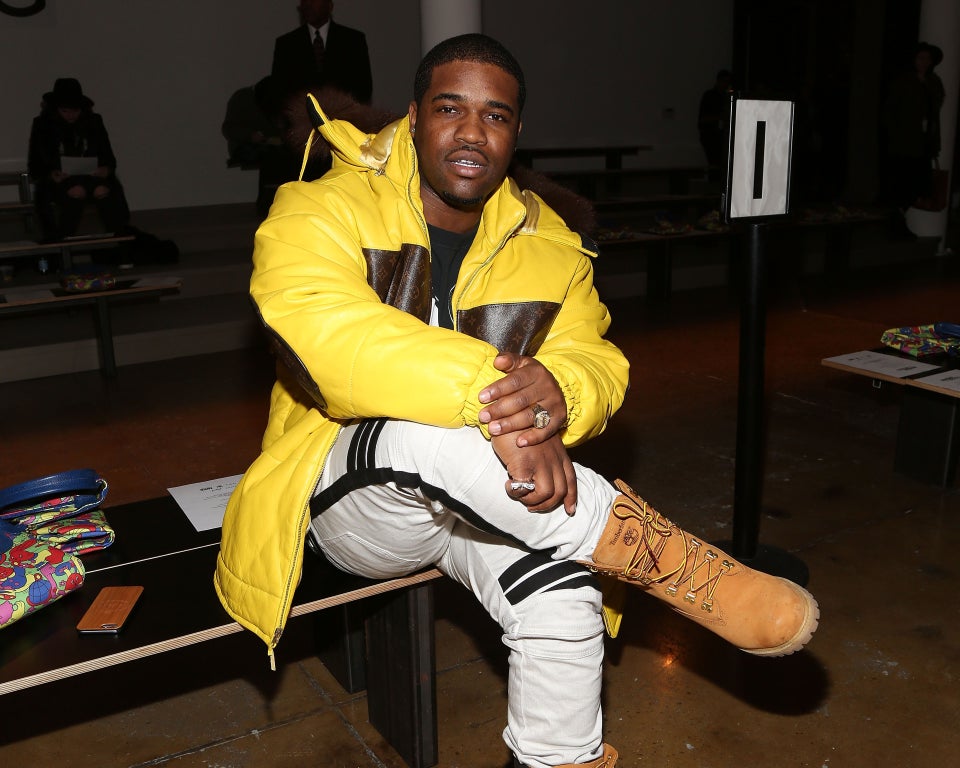 Taylor Hill via Getty Images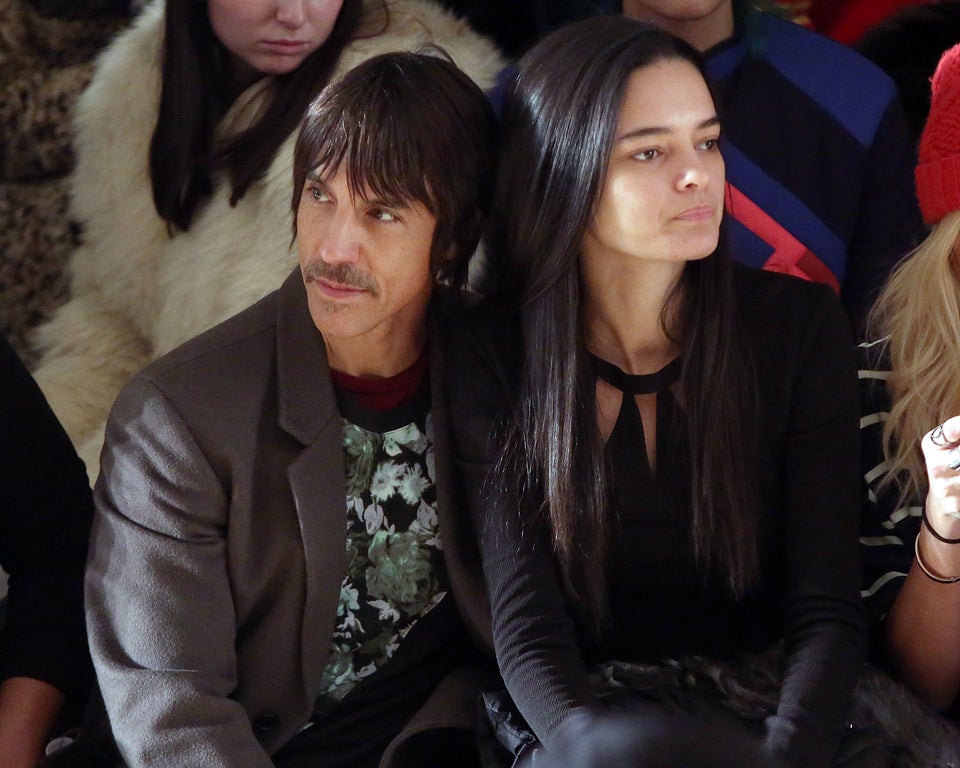 Taylor Hill via Getty Images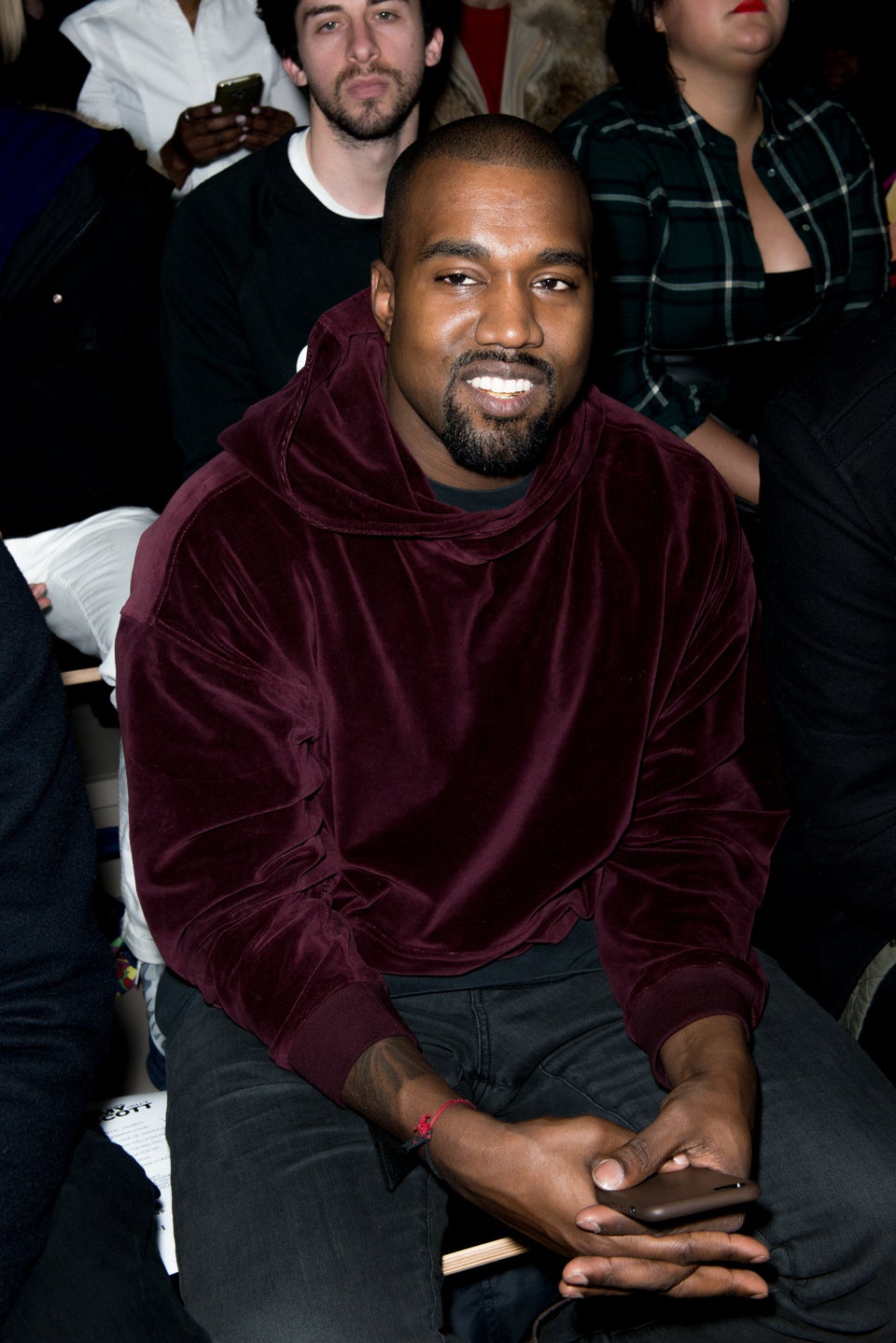 Wendell Teodoro via Getty Images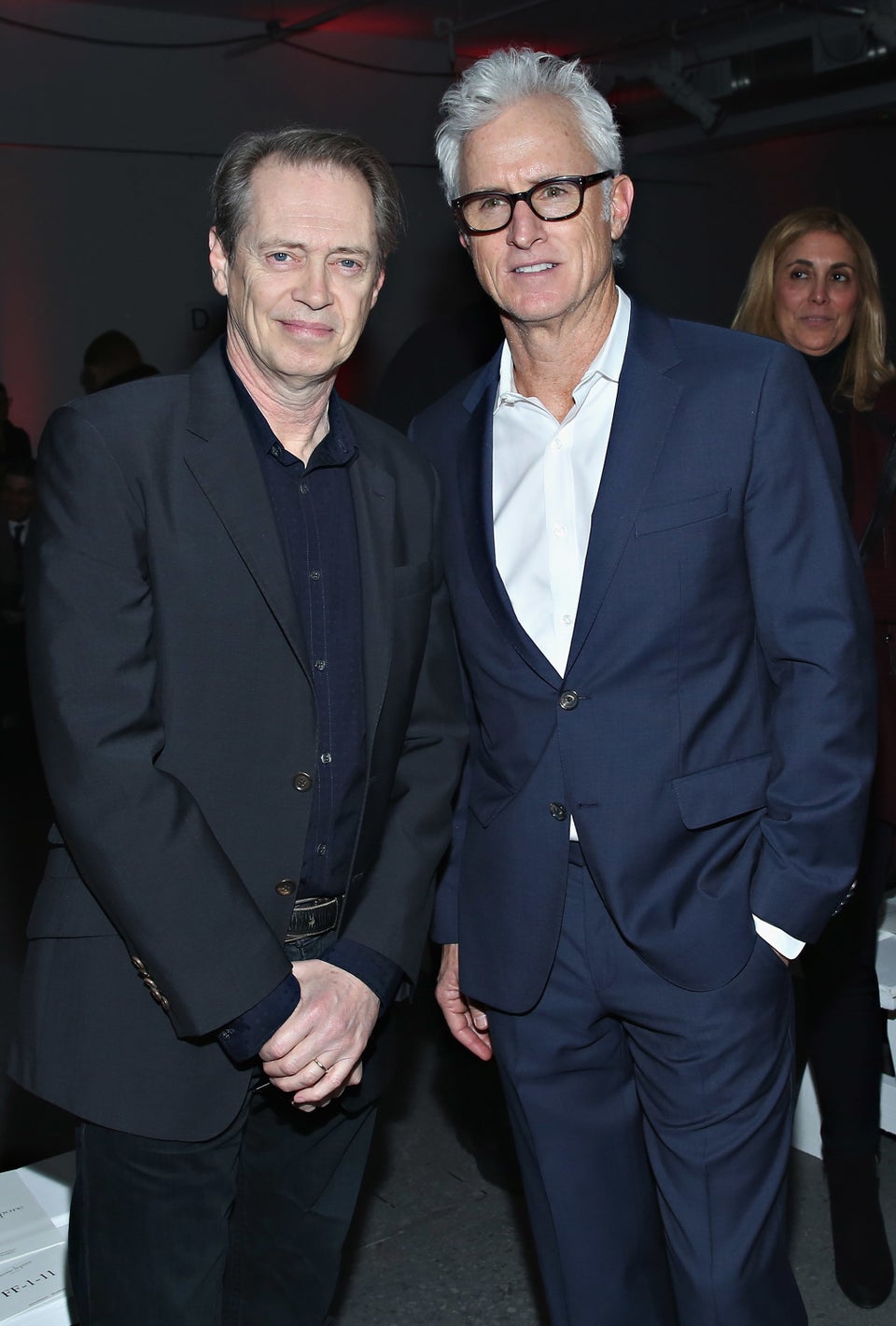 Cindy Ord via Getty Images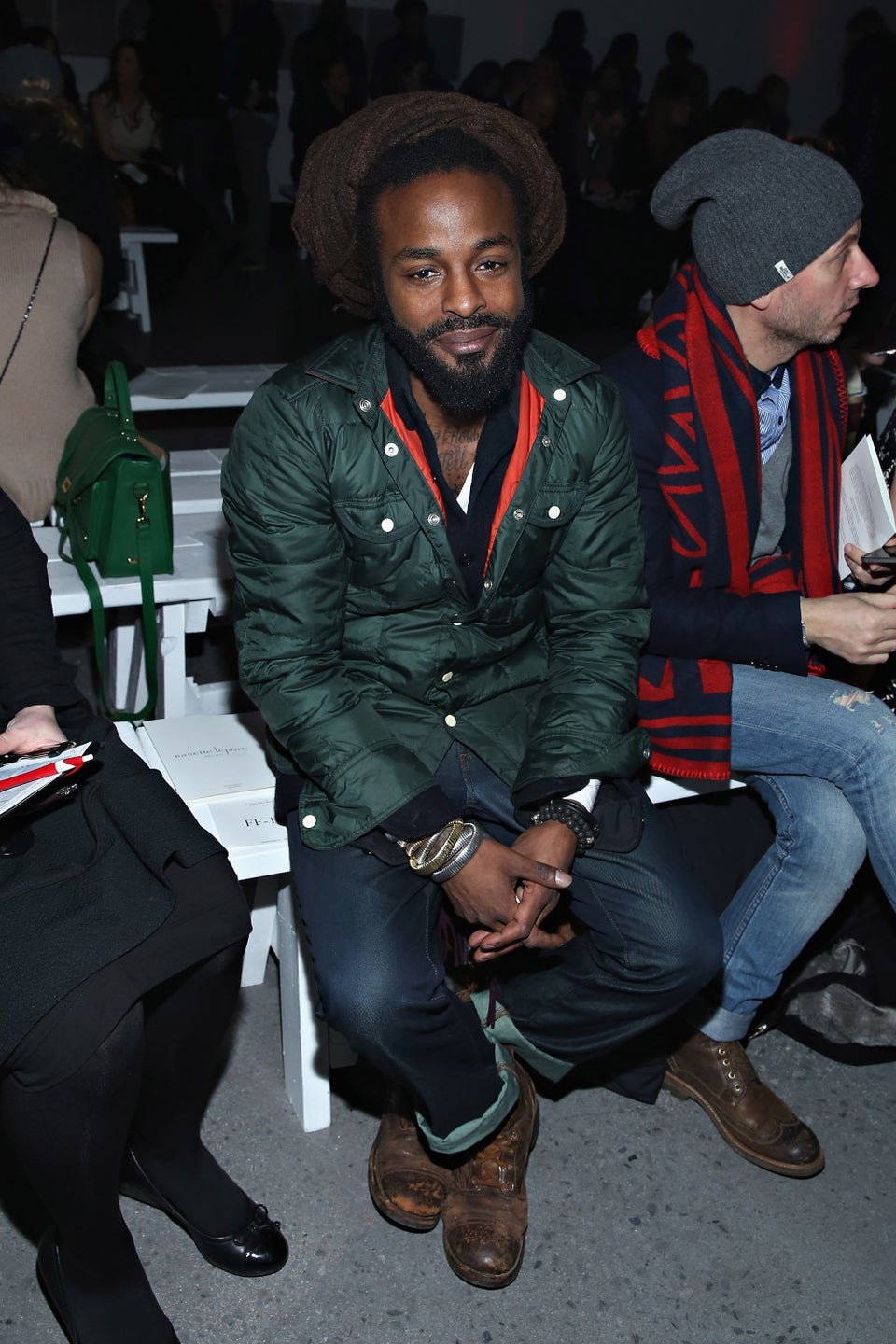 Cindy Ord via Getty Images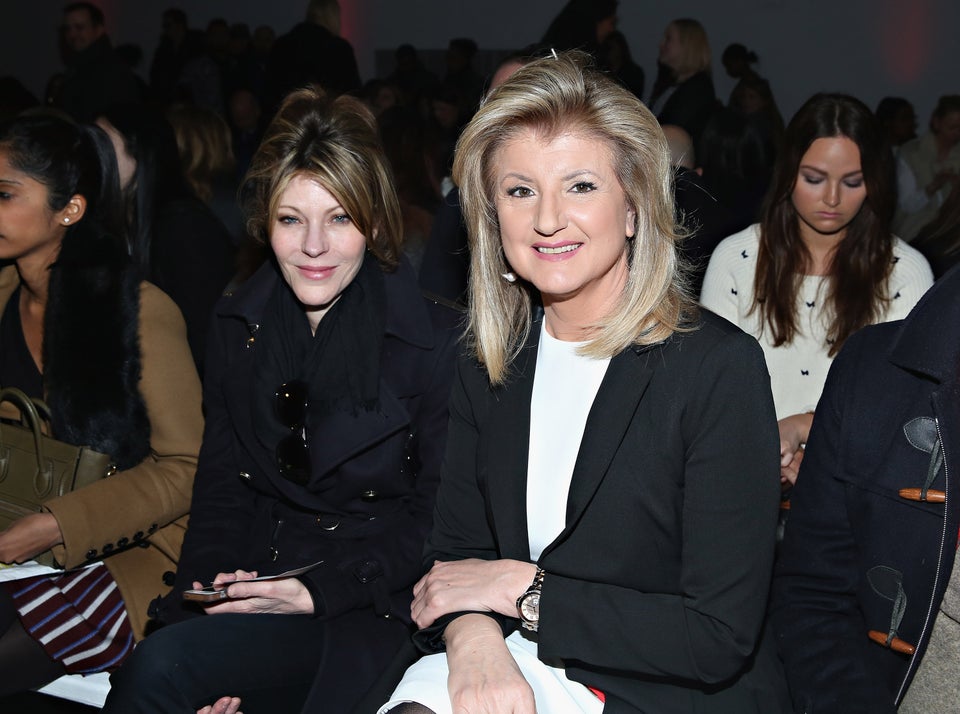 Cindy Ord via Getty Images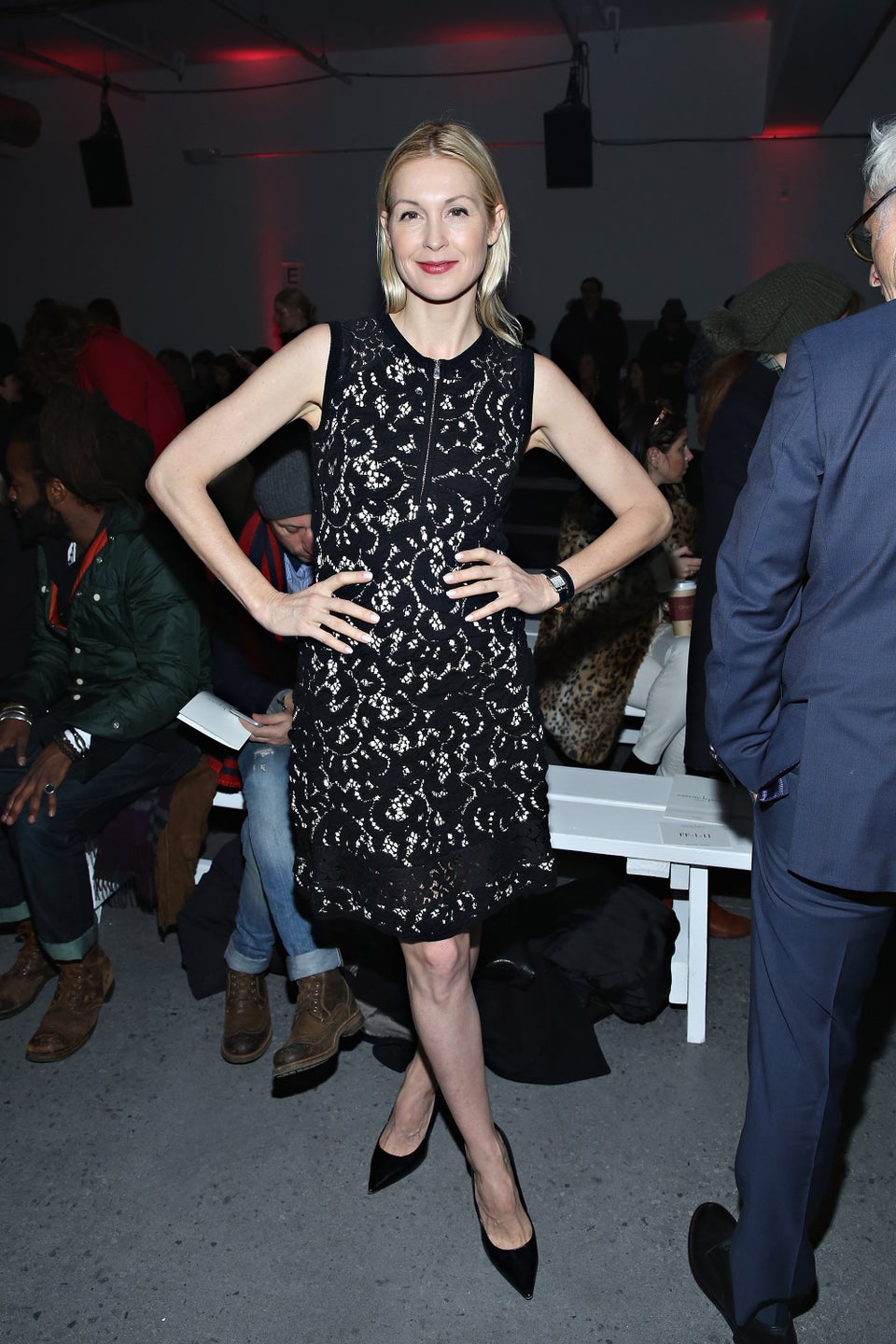 Cindy Ord via Getty Images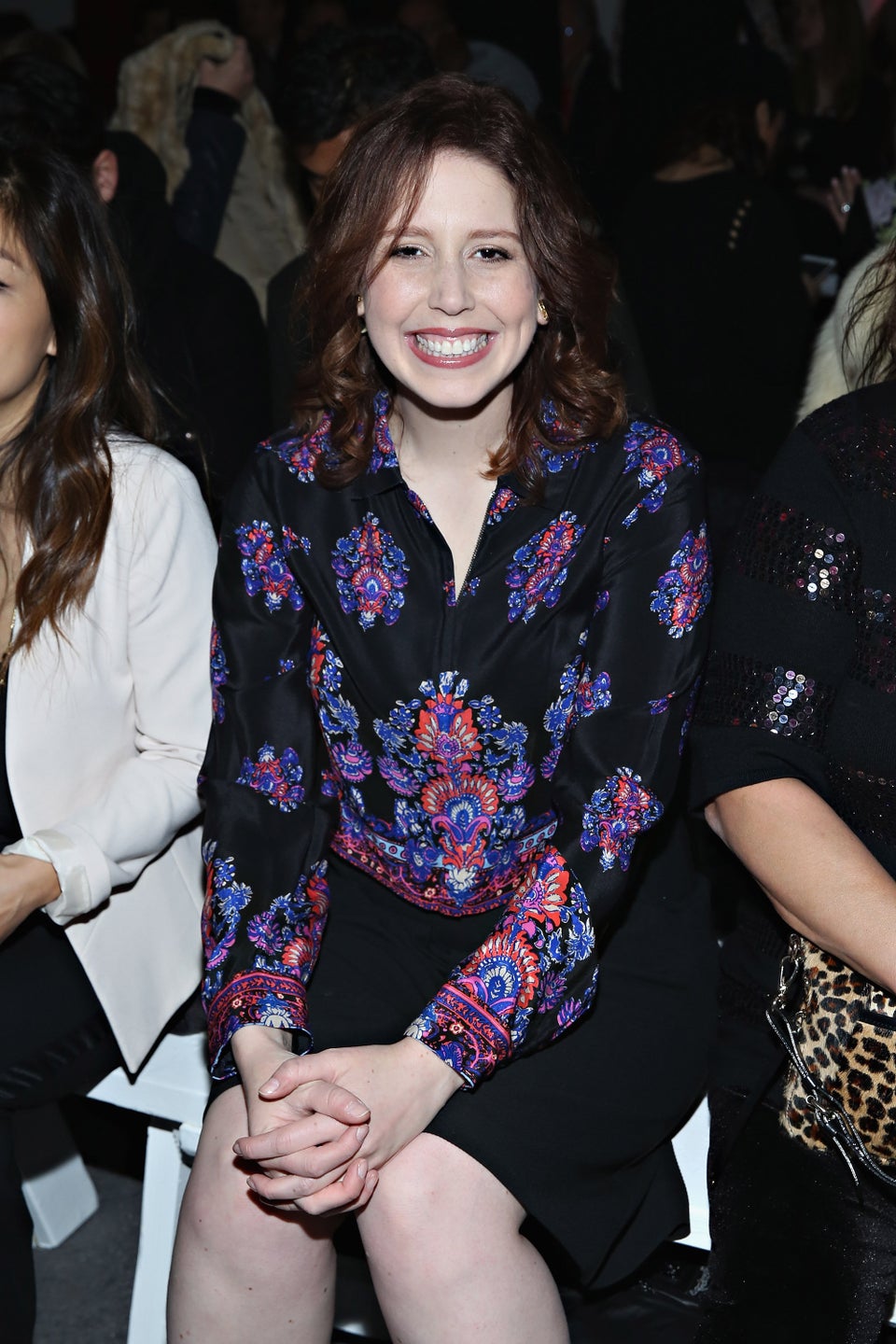 Cindy Ord via Getty Images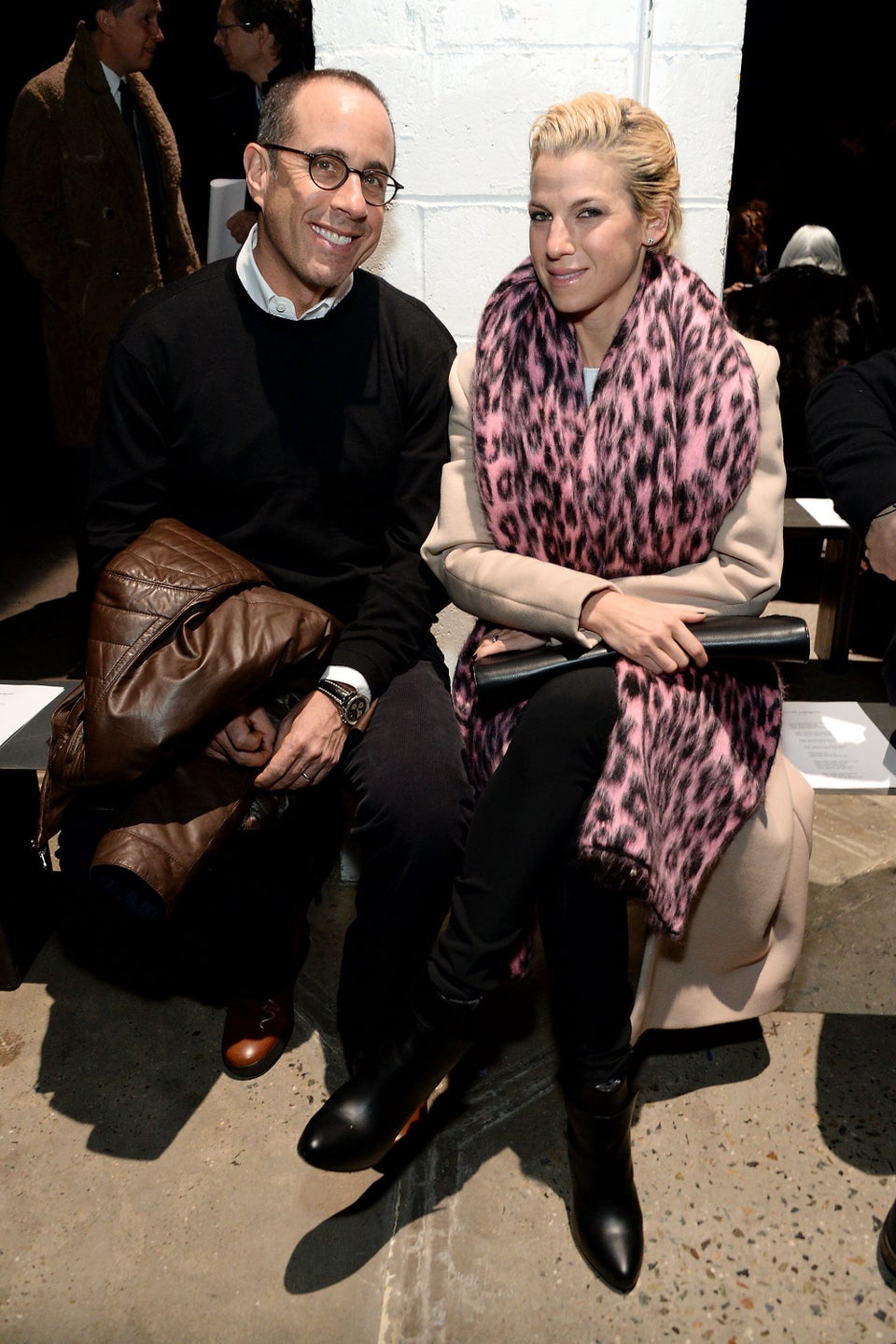 Ben Gabbe via Getty Images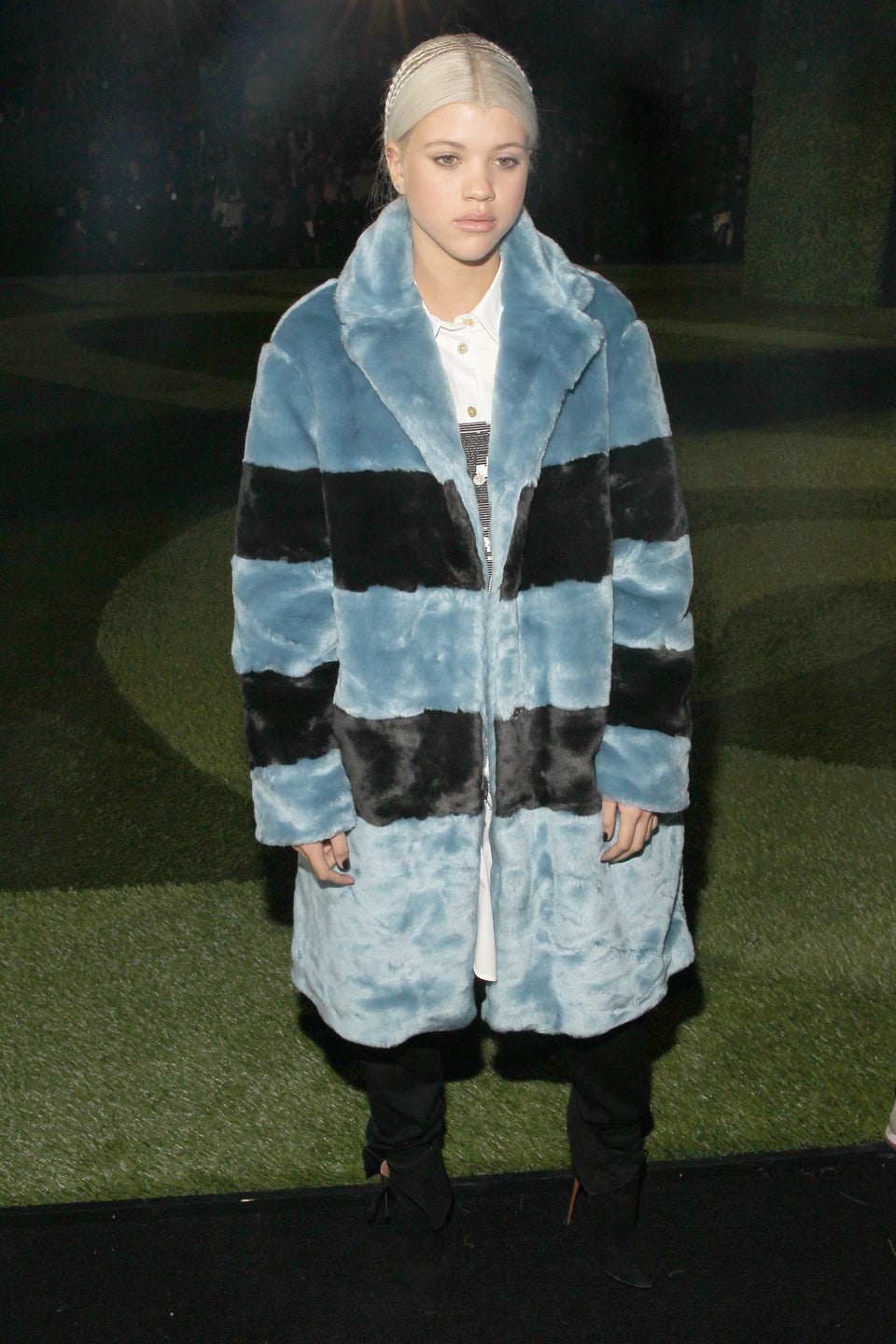 Astrid Stawiarz via Getty Images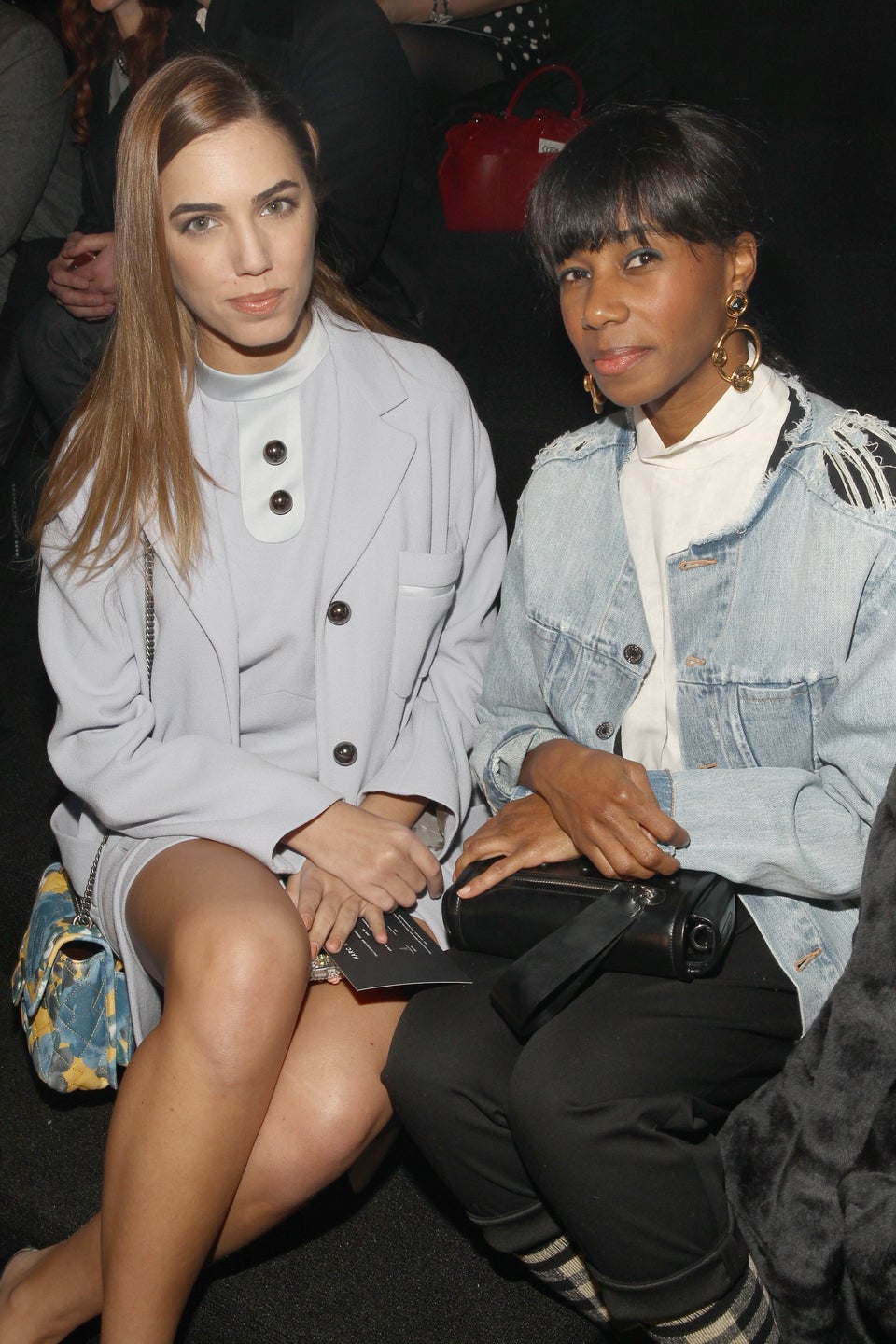 Astrid Stawiarz via Getty Images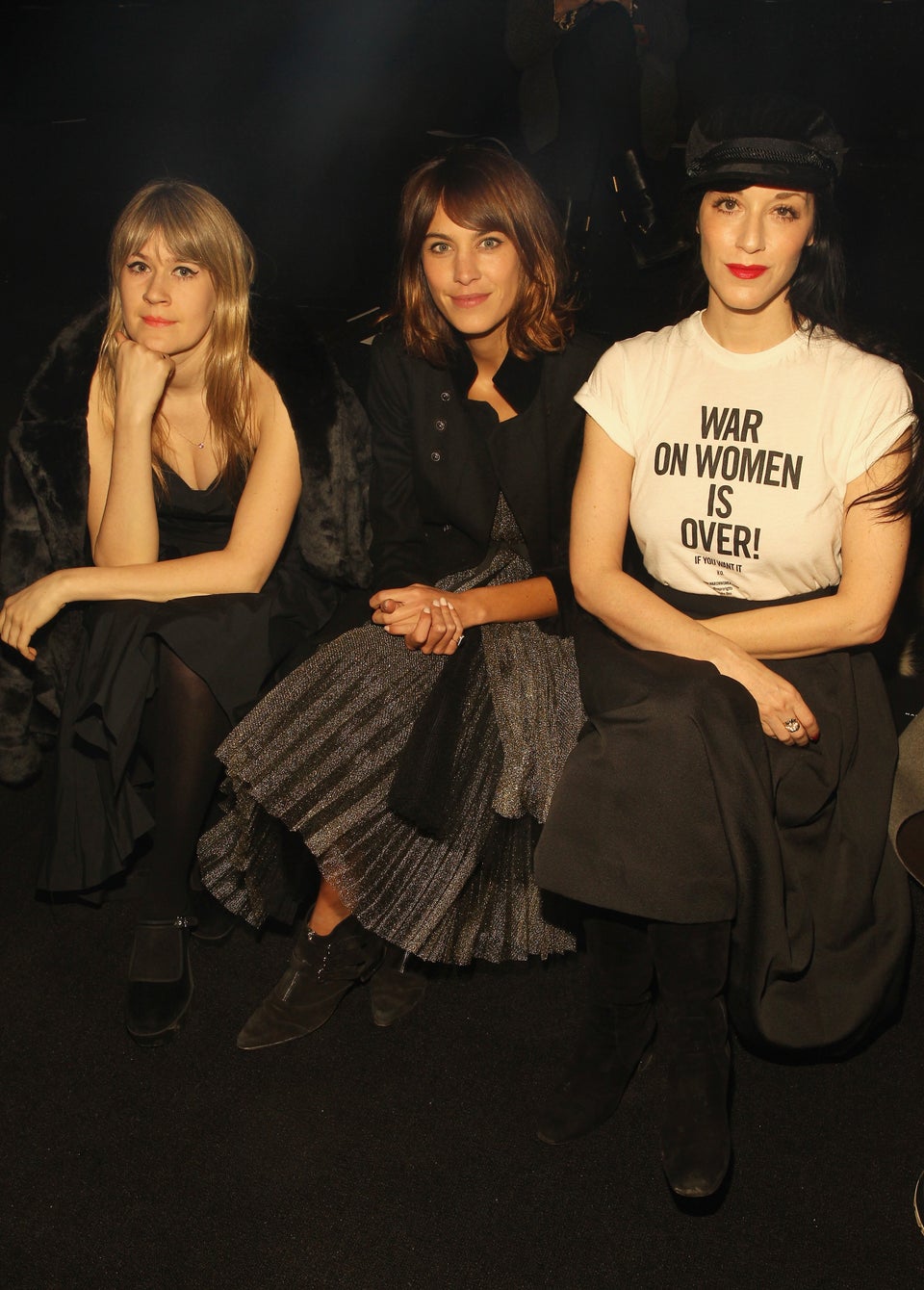 Astrid Stawiarz via Getty Images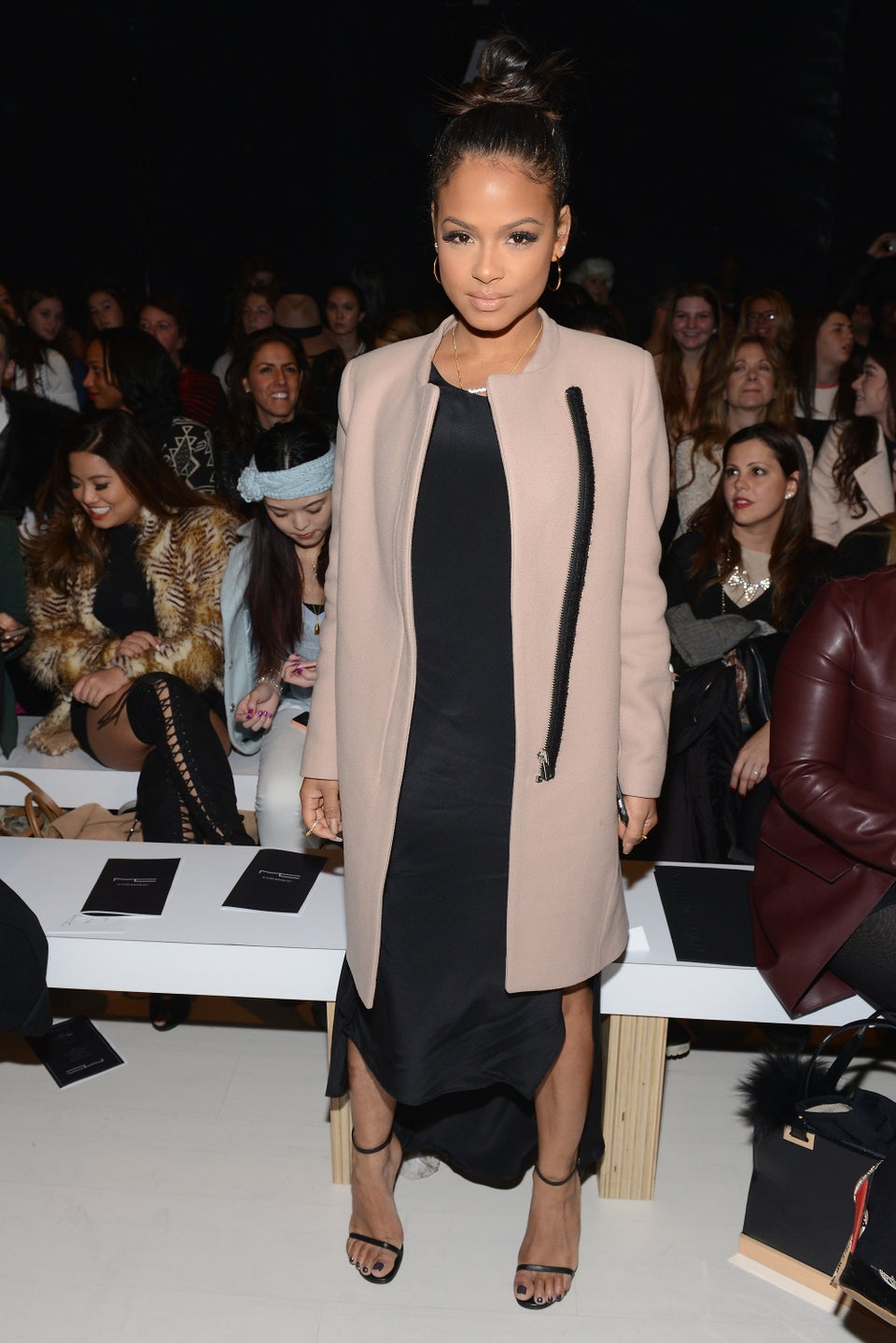 Noam Galai via Getty Images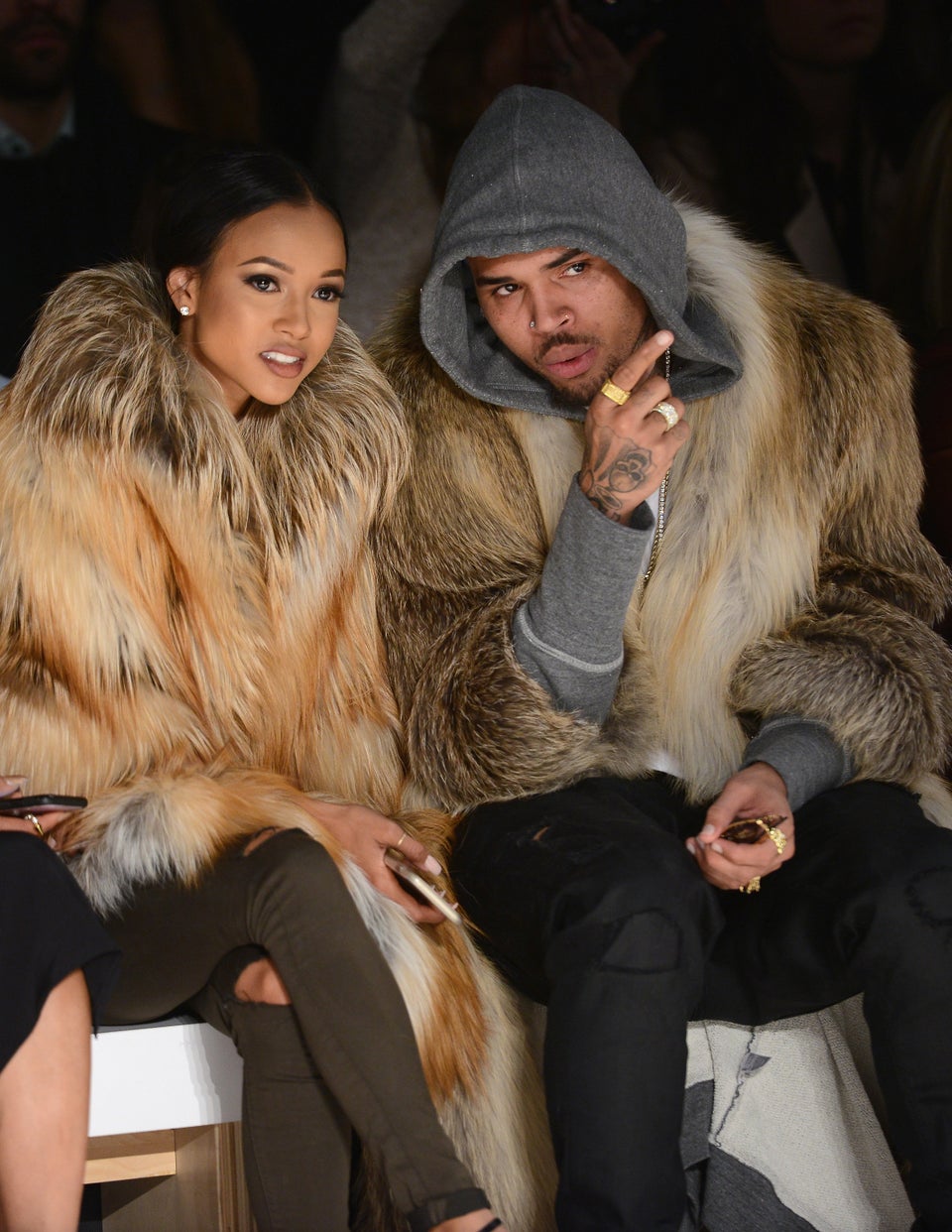 Noam Galai via Getty Images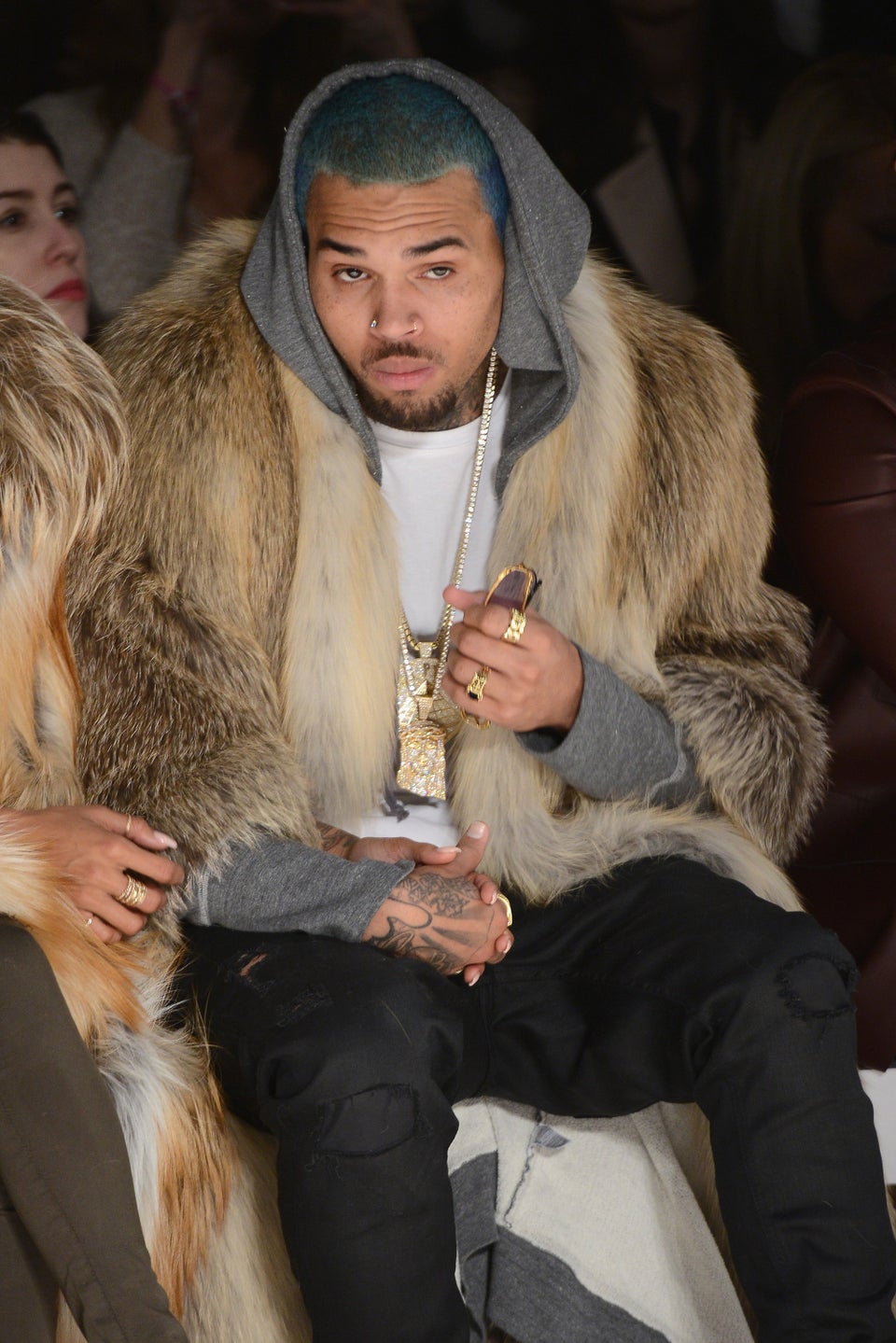 Noam Galai via Getty Images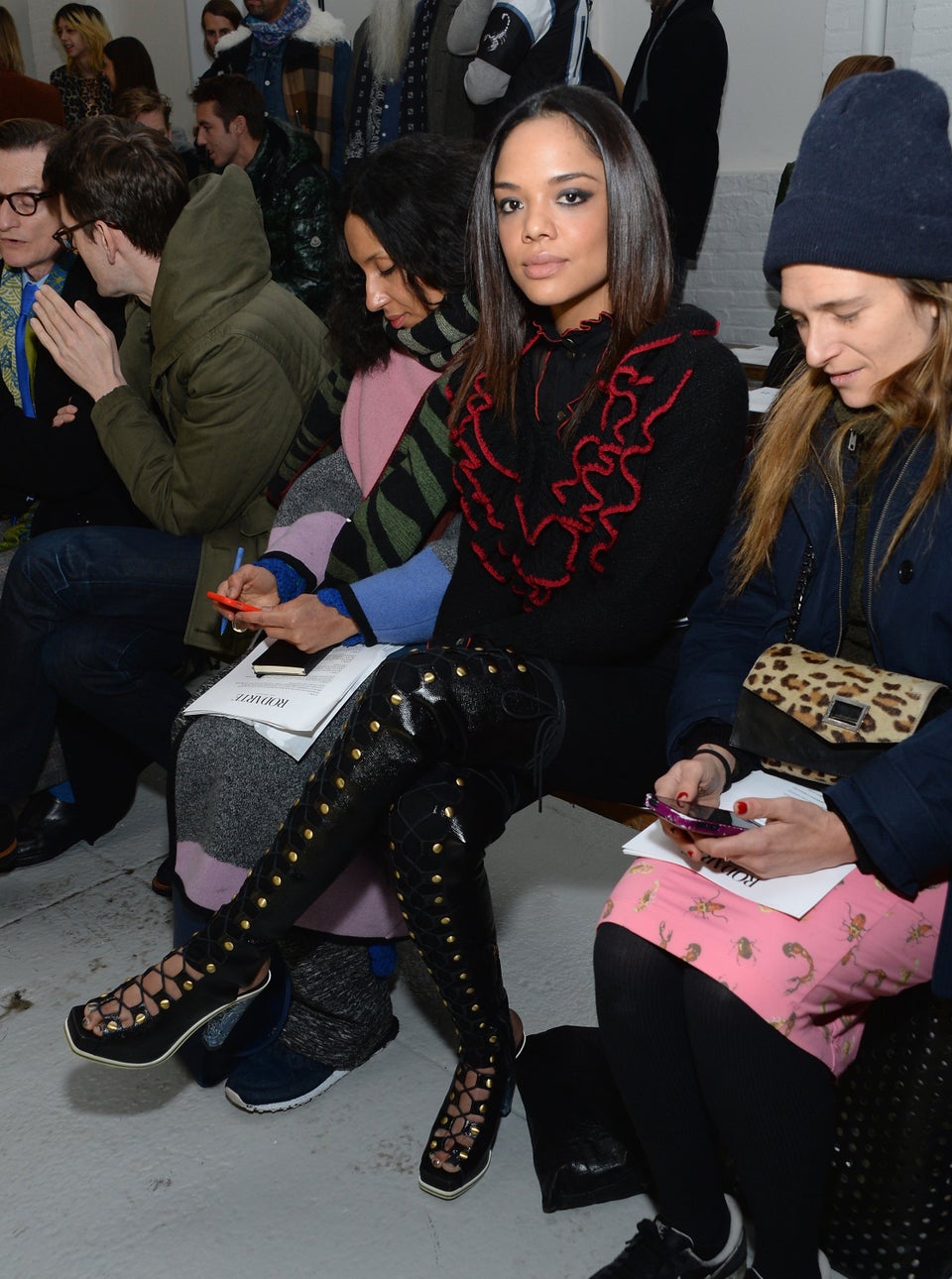 Ben Gabbe via Getty Images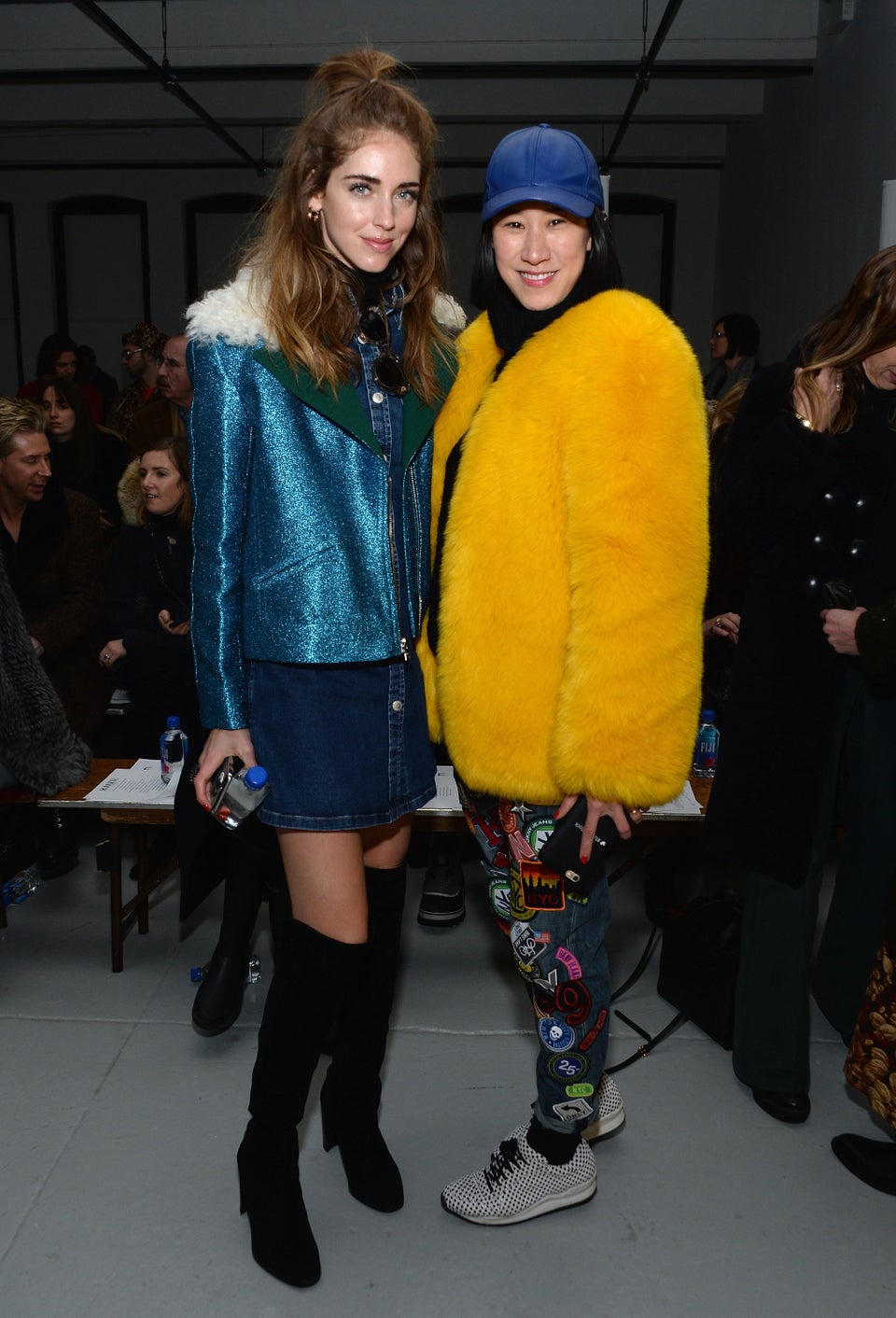 Ben Gabbe via Getty Images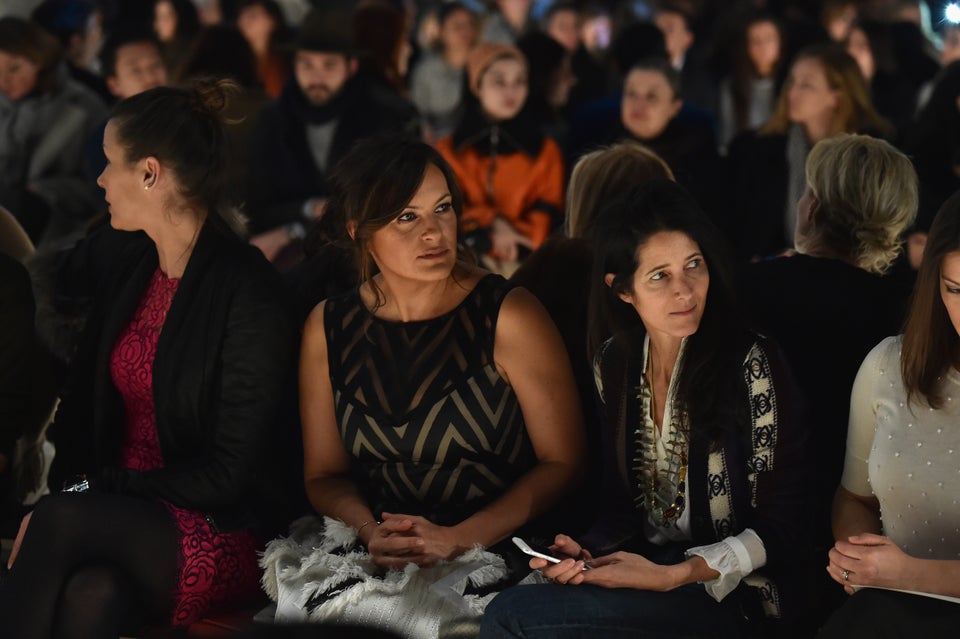 Larry Busacca via Getty Images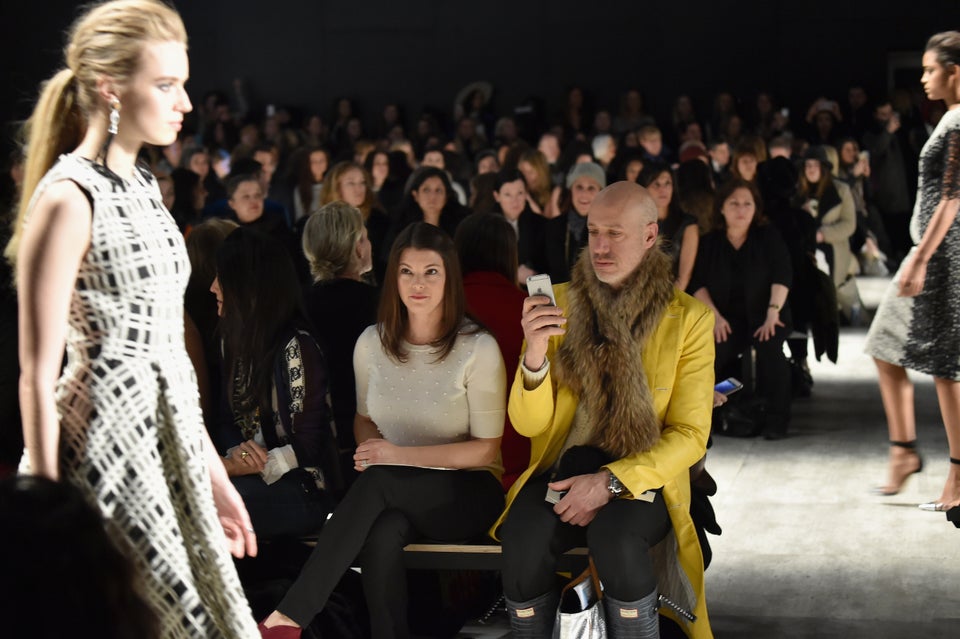 Larry Busacca via Getty Images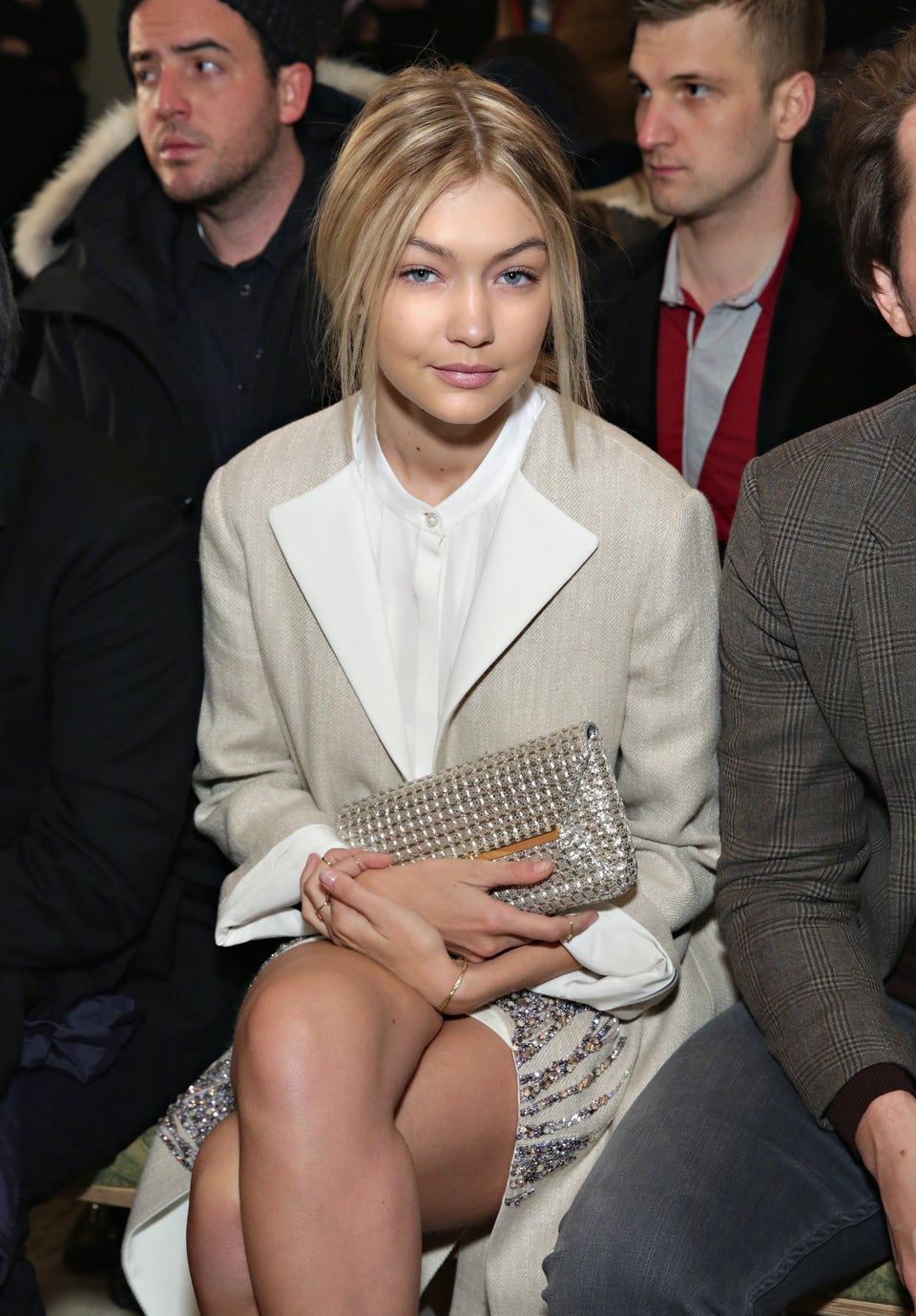 Cindy Ord via Getty Images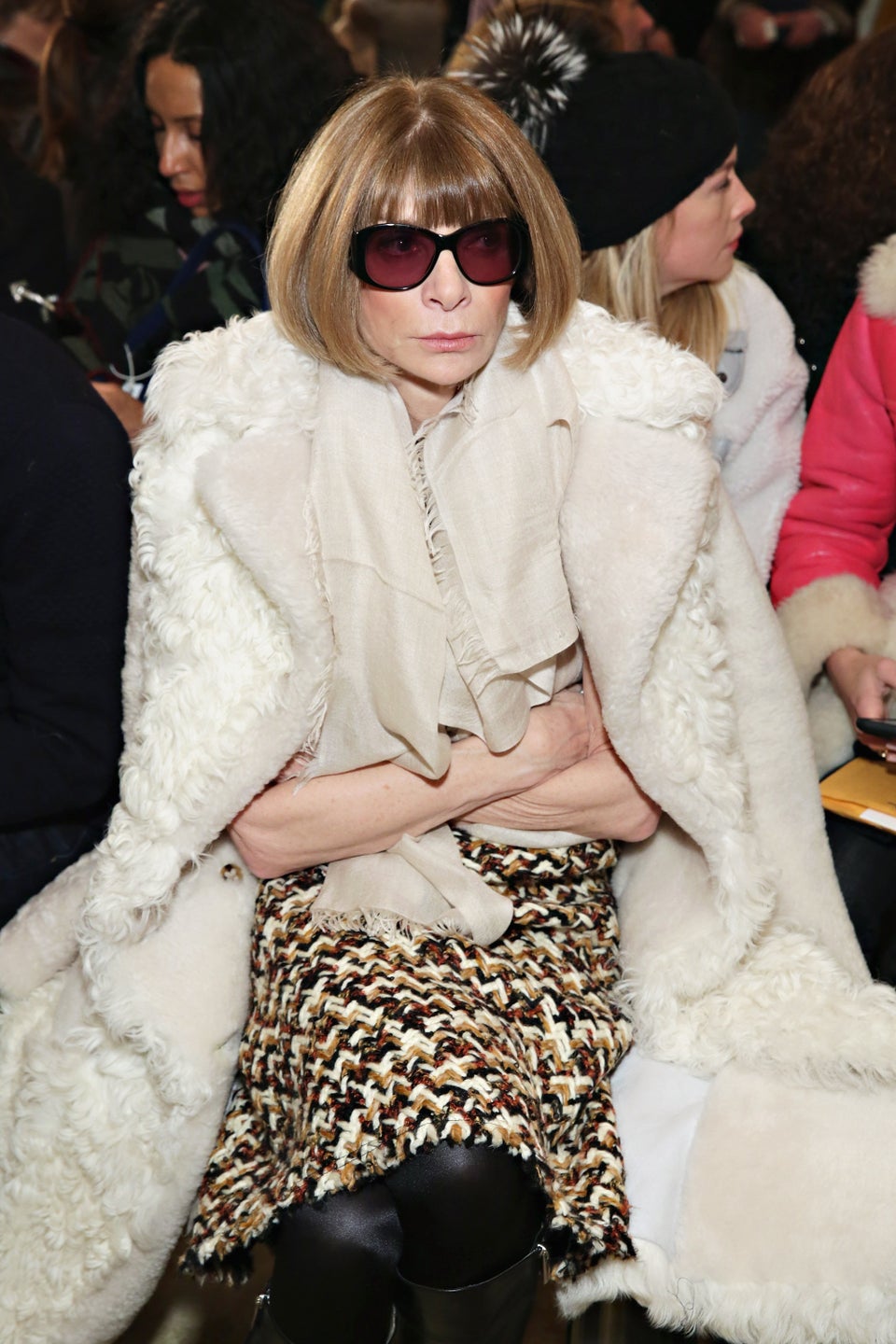 Cindy Ord via Getty Images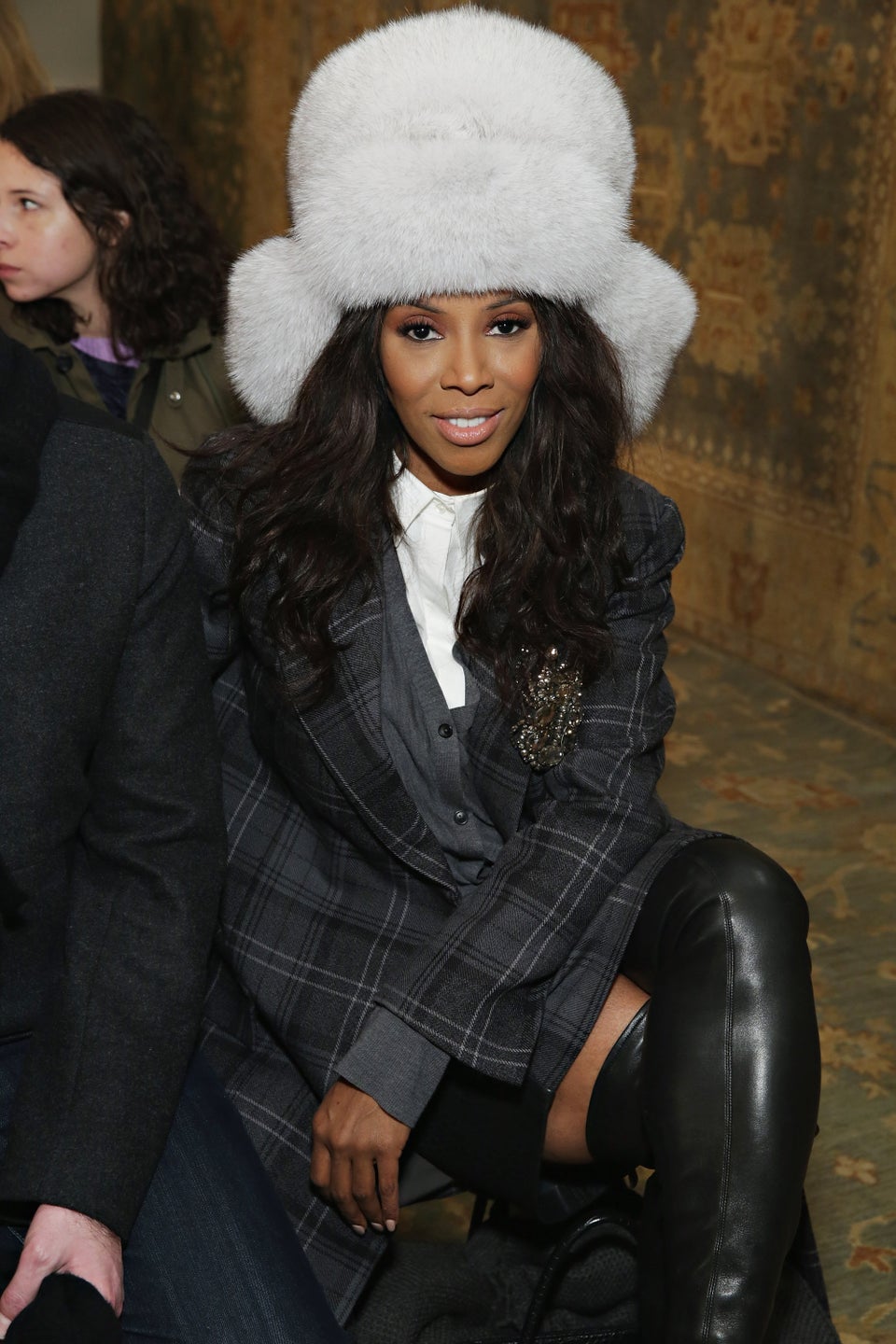 Cindy Ord via Getty Images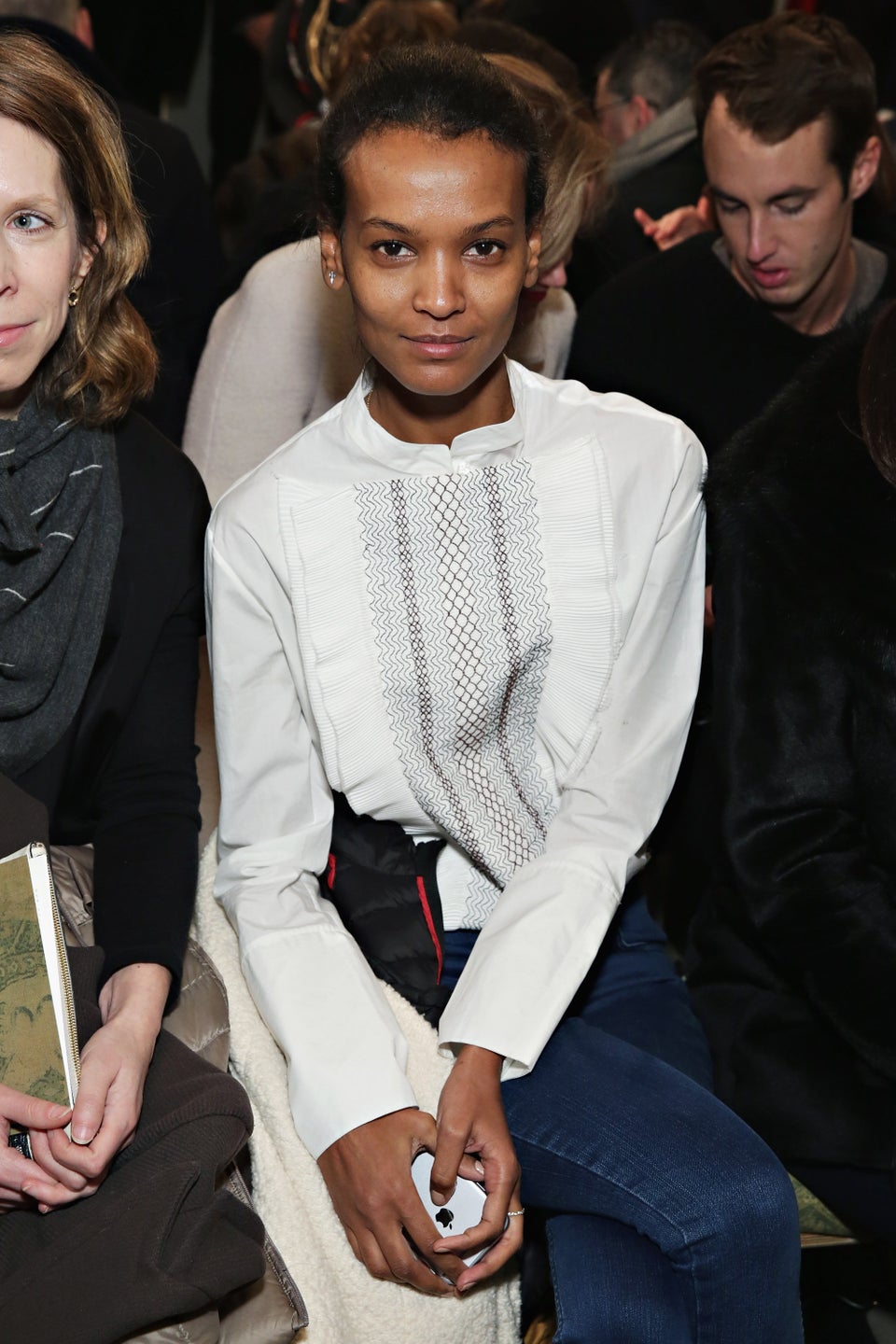 Cindy Ord via Getty Images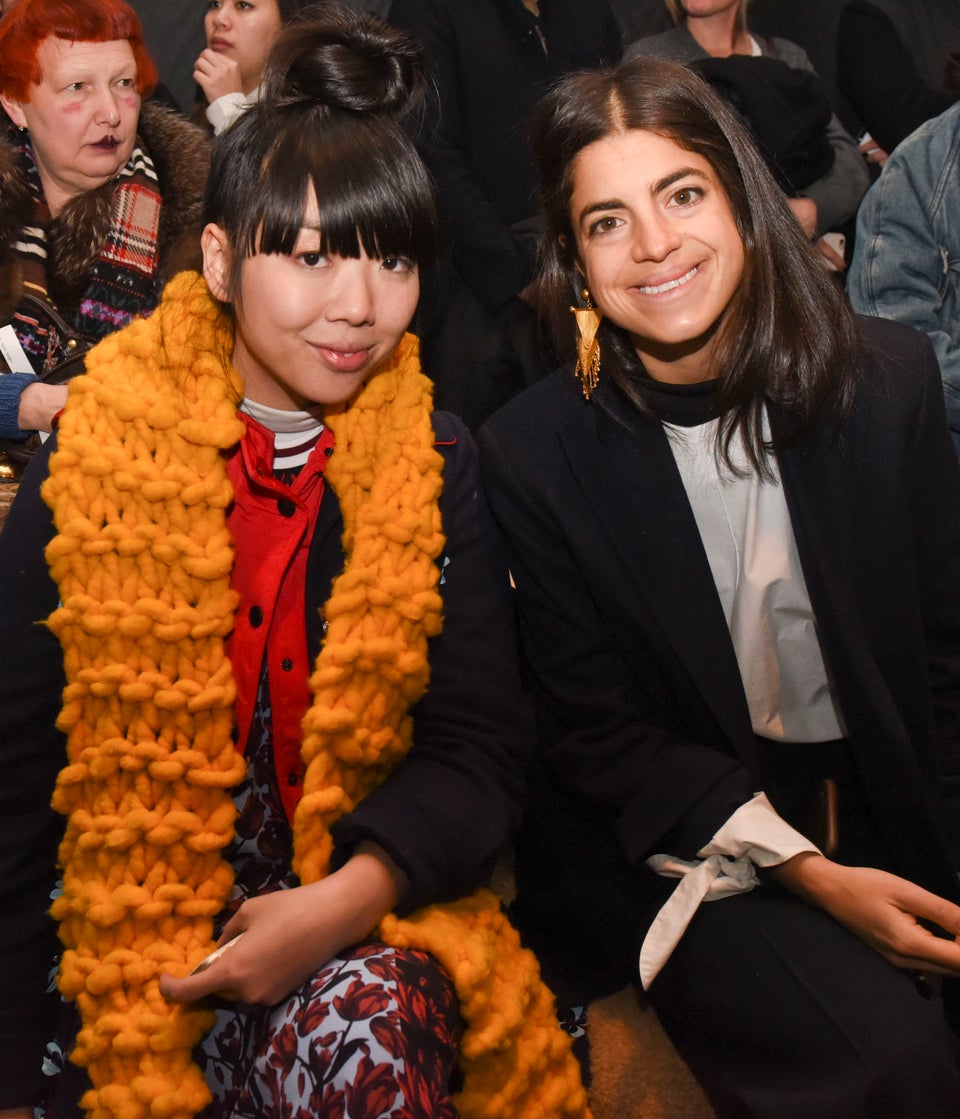 Vivien Killilea via Getty Images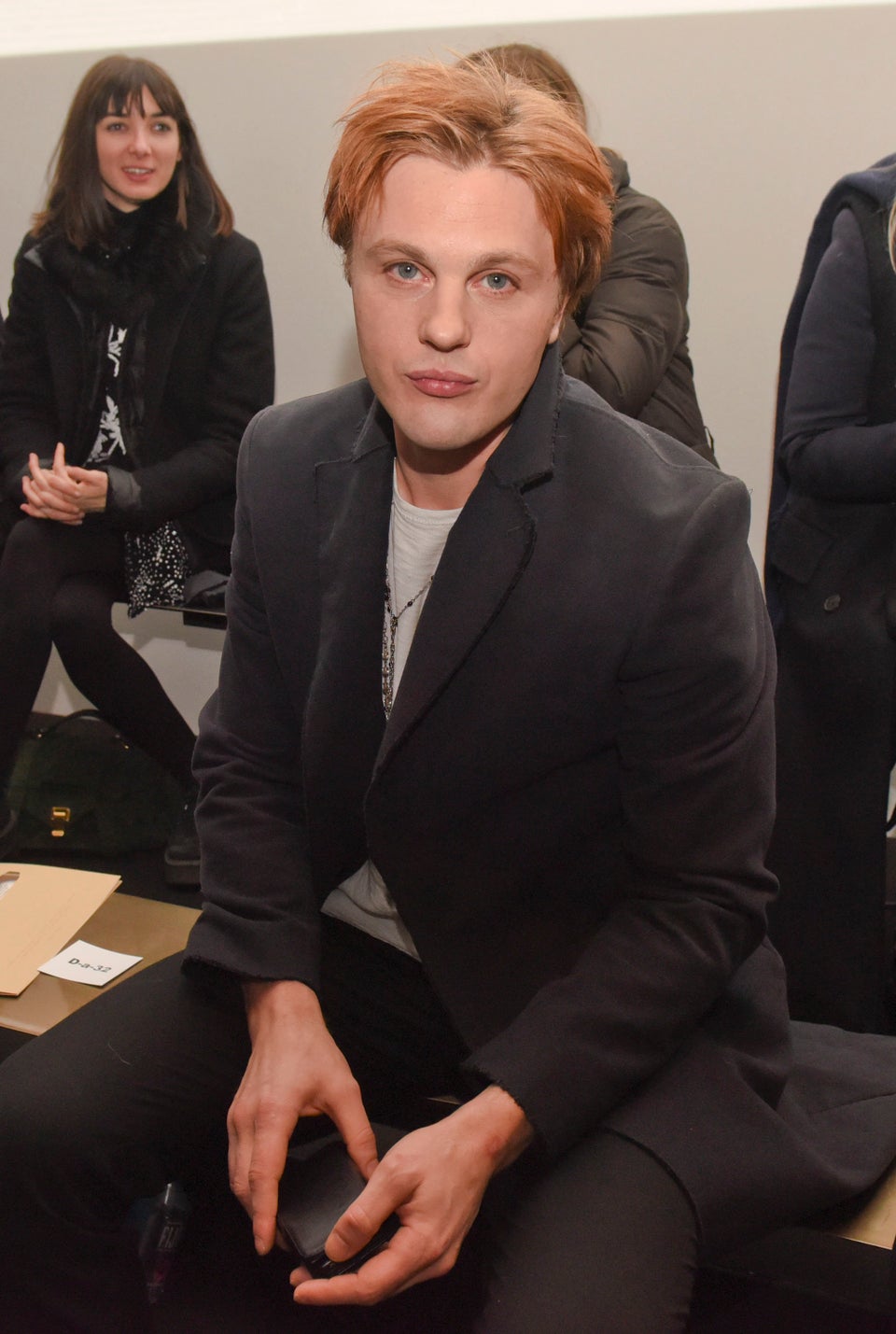 Vivien Killilea via Getty Images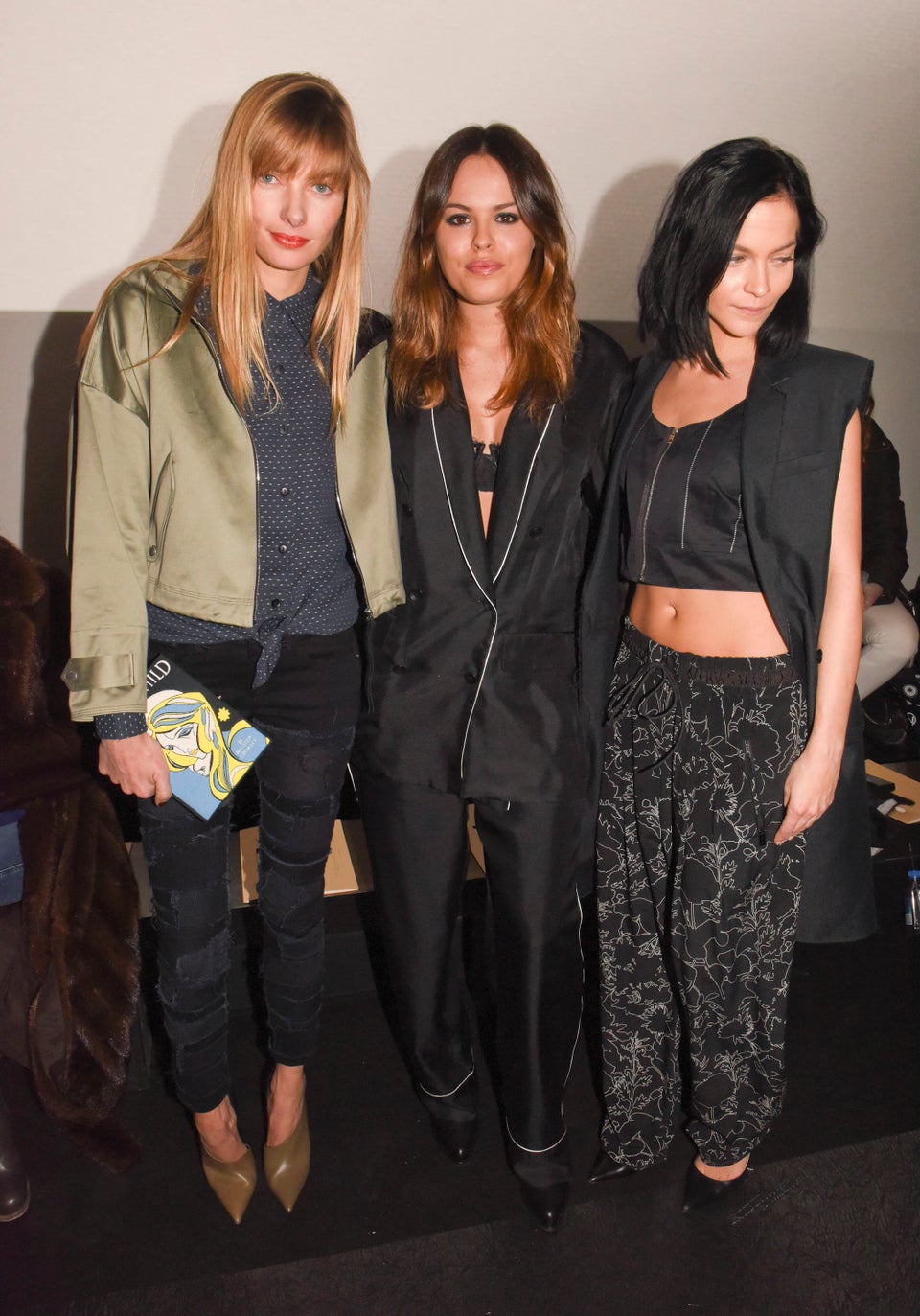 Vivien Killilea via Getty Images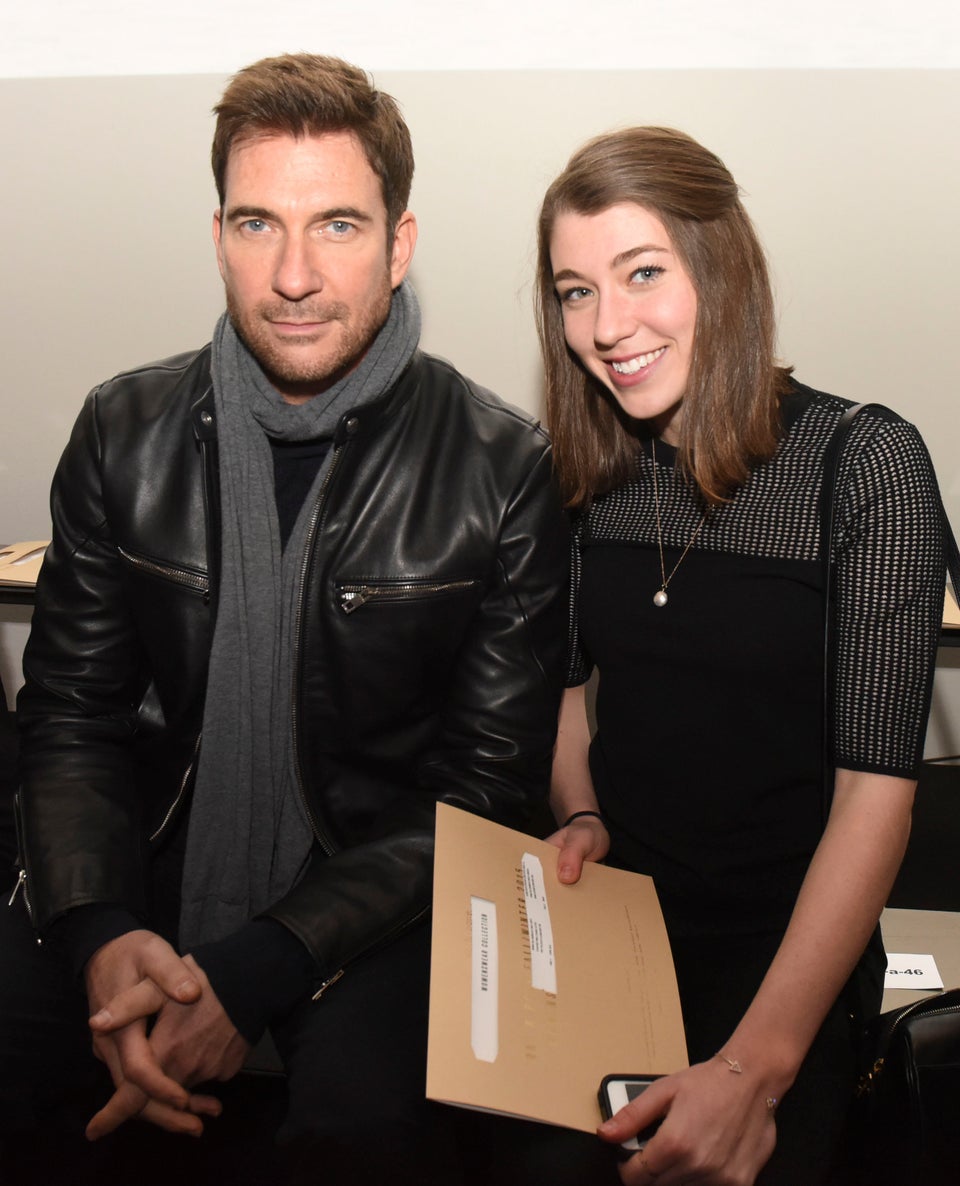 Vivien Killilea via Getty Images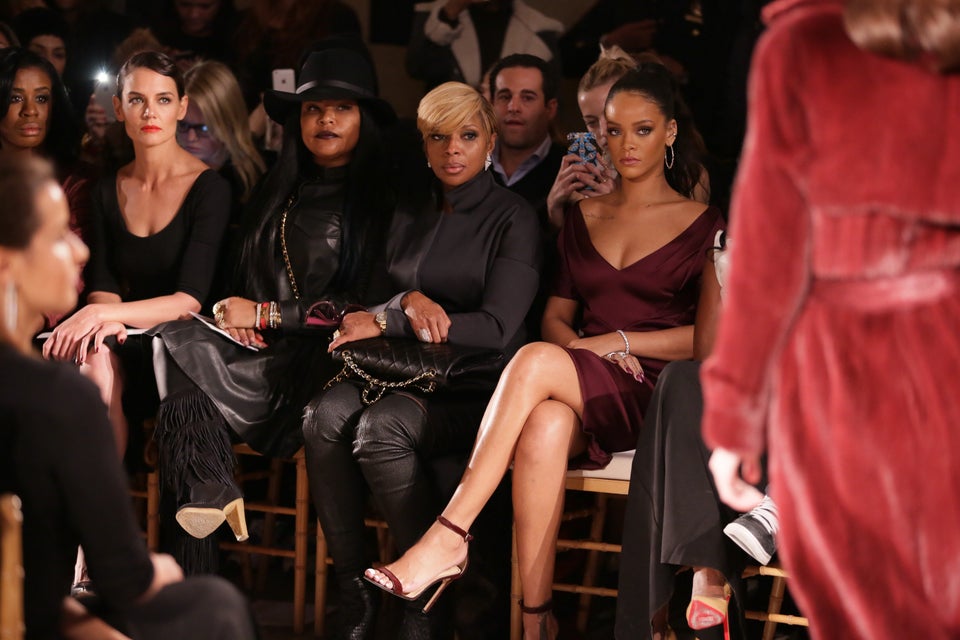 Chelsea Lauren via Getty Images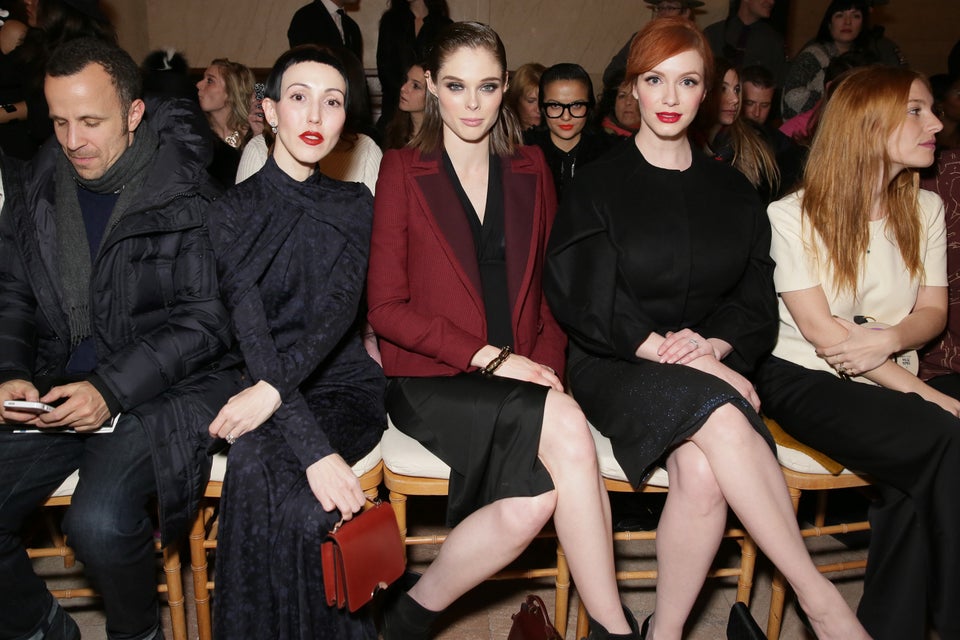 Chelsea Lauren via Getty Images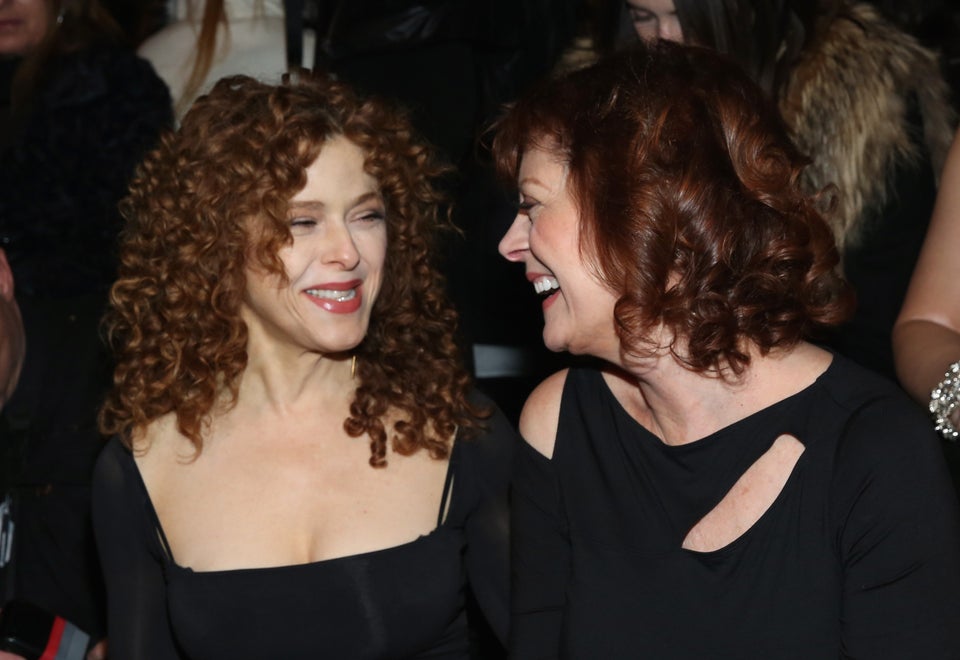 Cindy Ord via Getty Images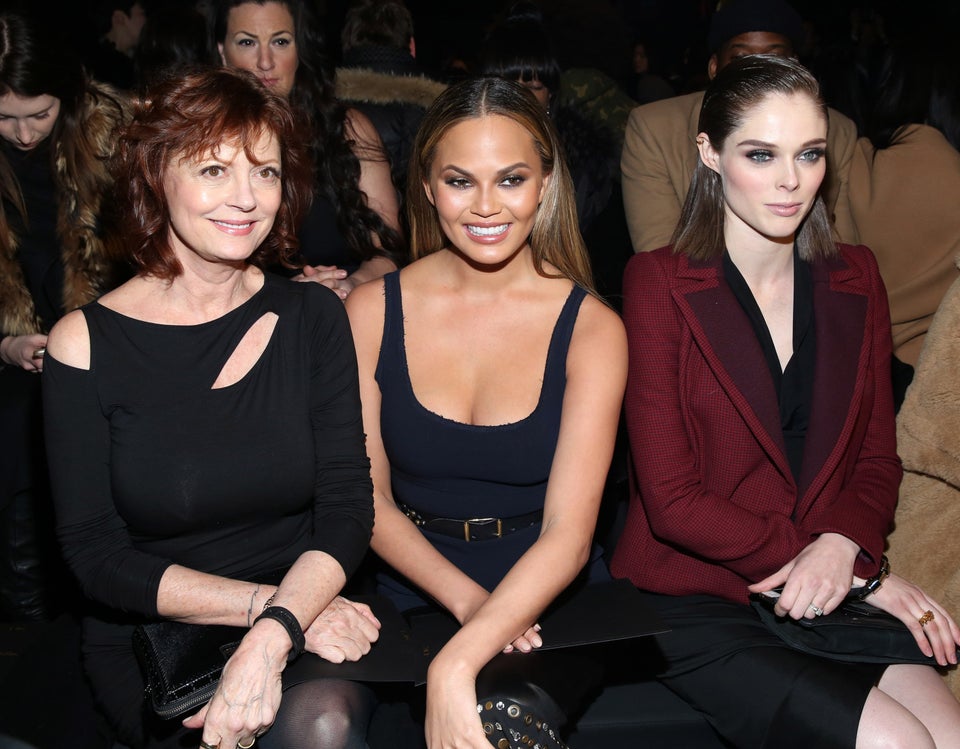 Cindy Ord via Getty Images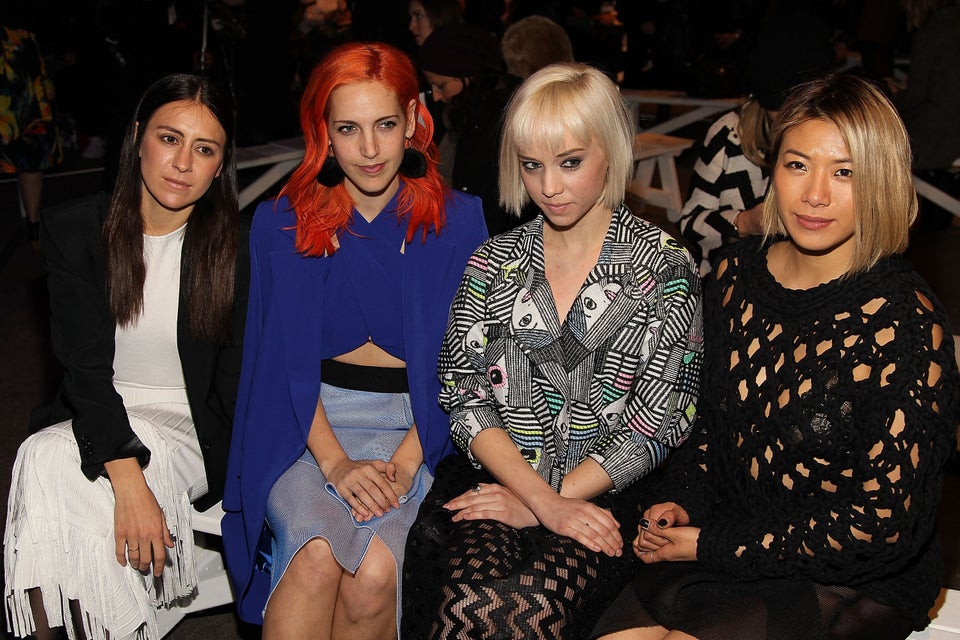 Paul Morigi via Getty Images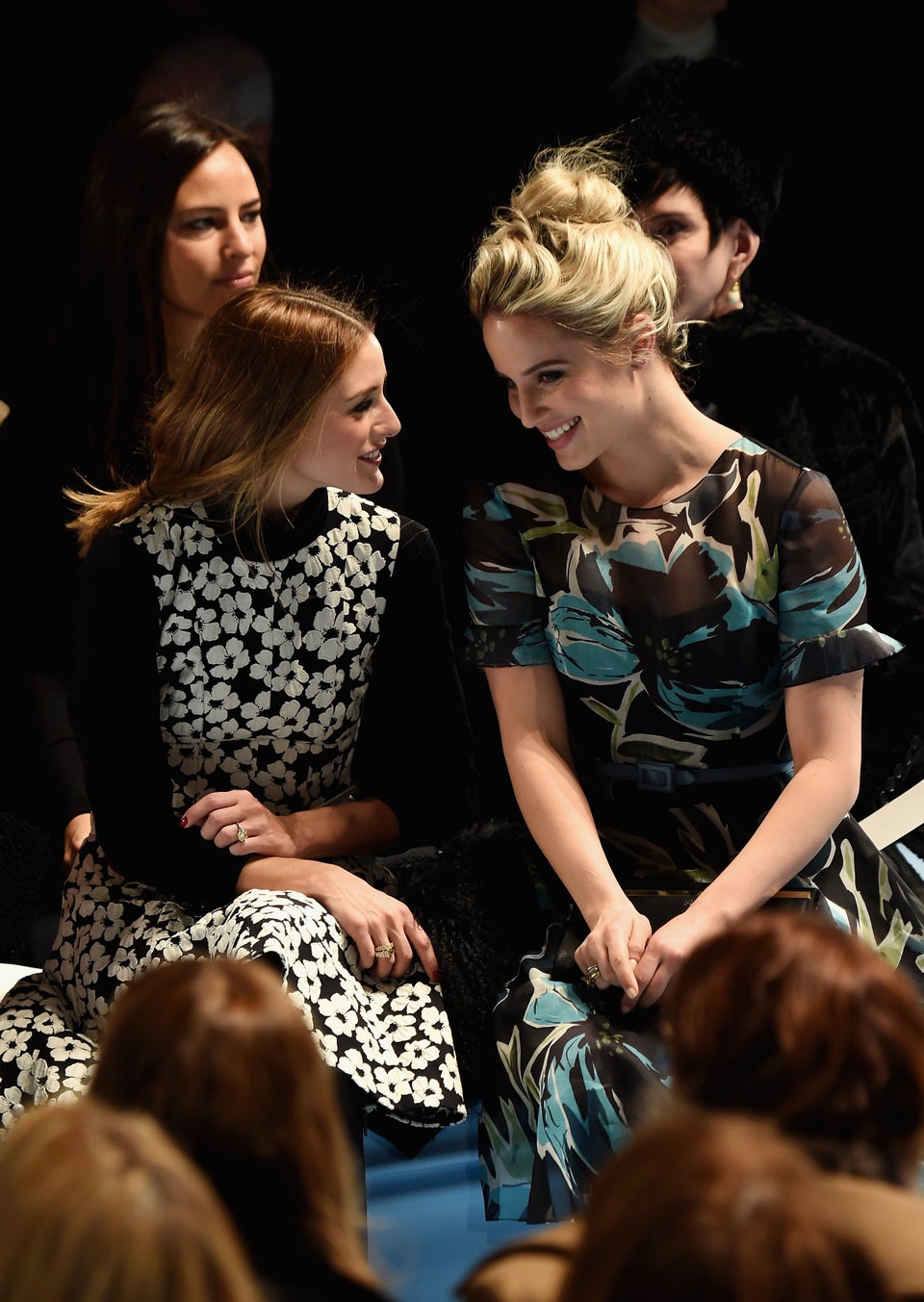 Larry Busacca via Getty Images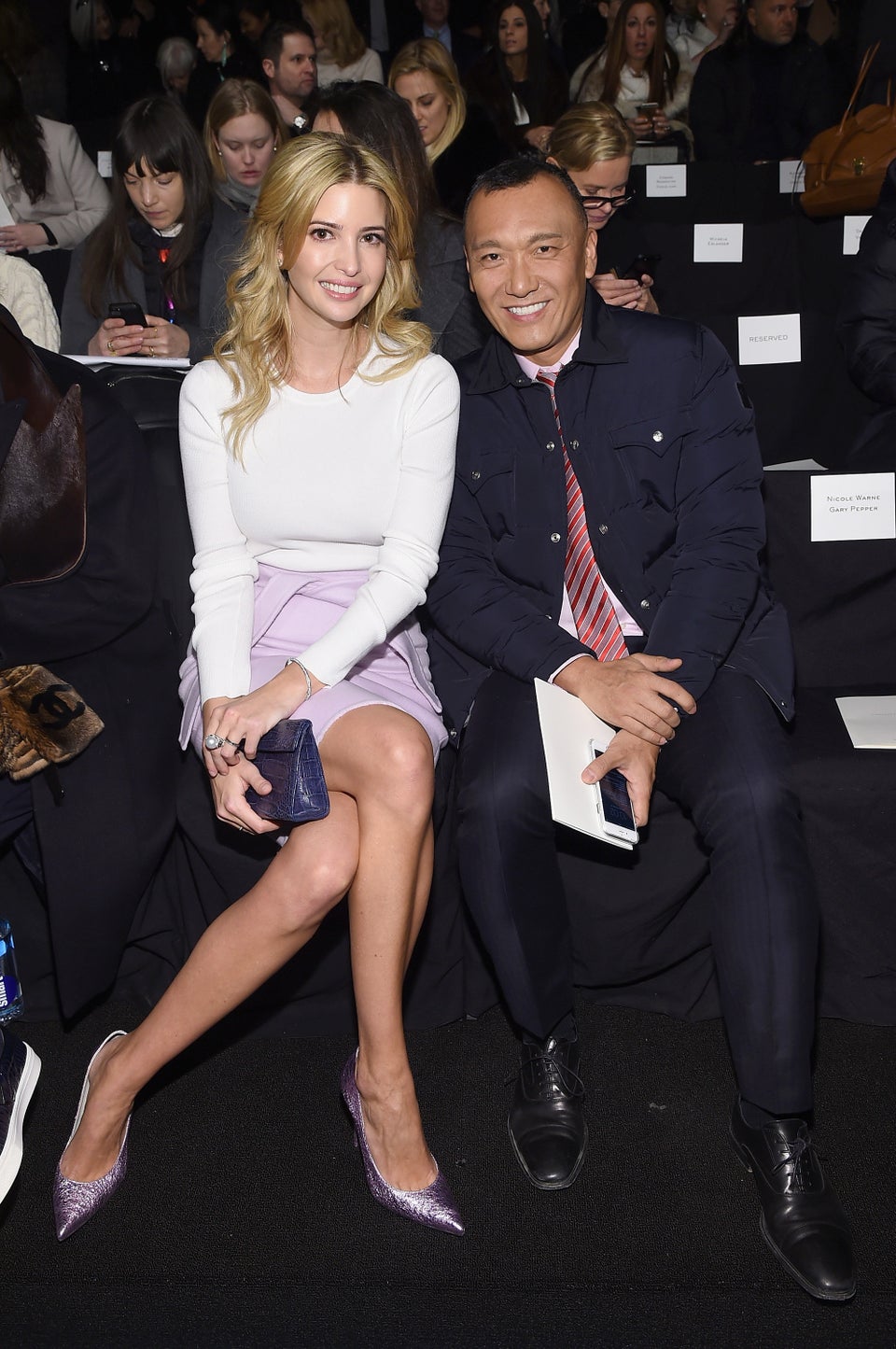 Larry Busacca via Getty Images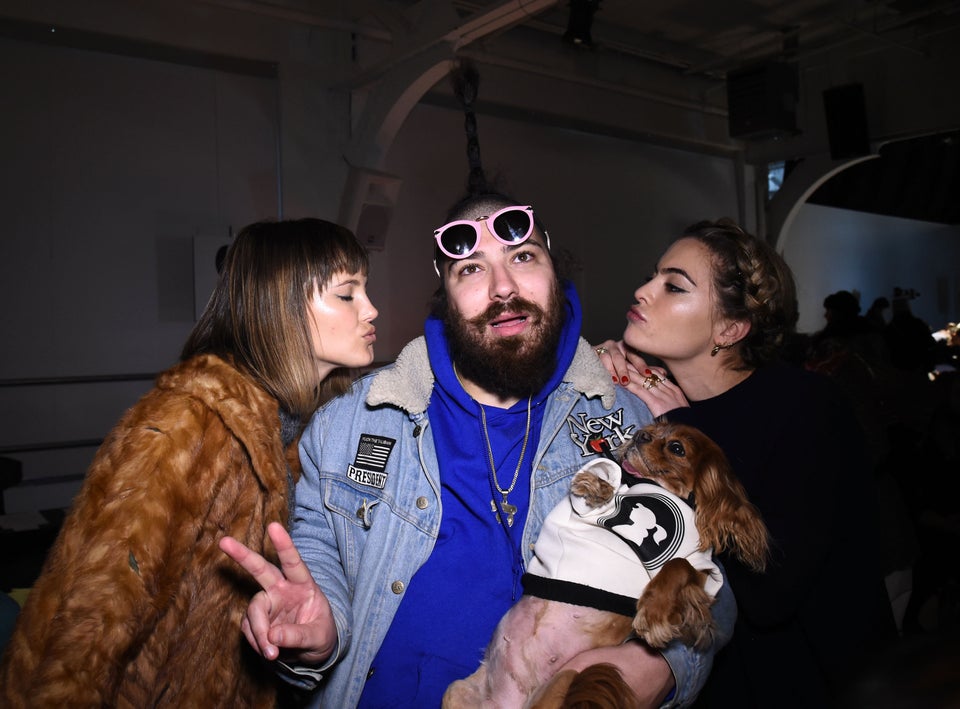 Ilya S. Savenok via Getty Images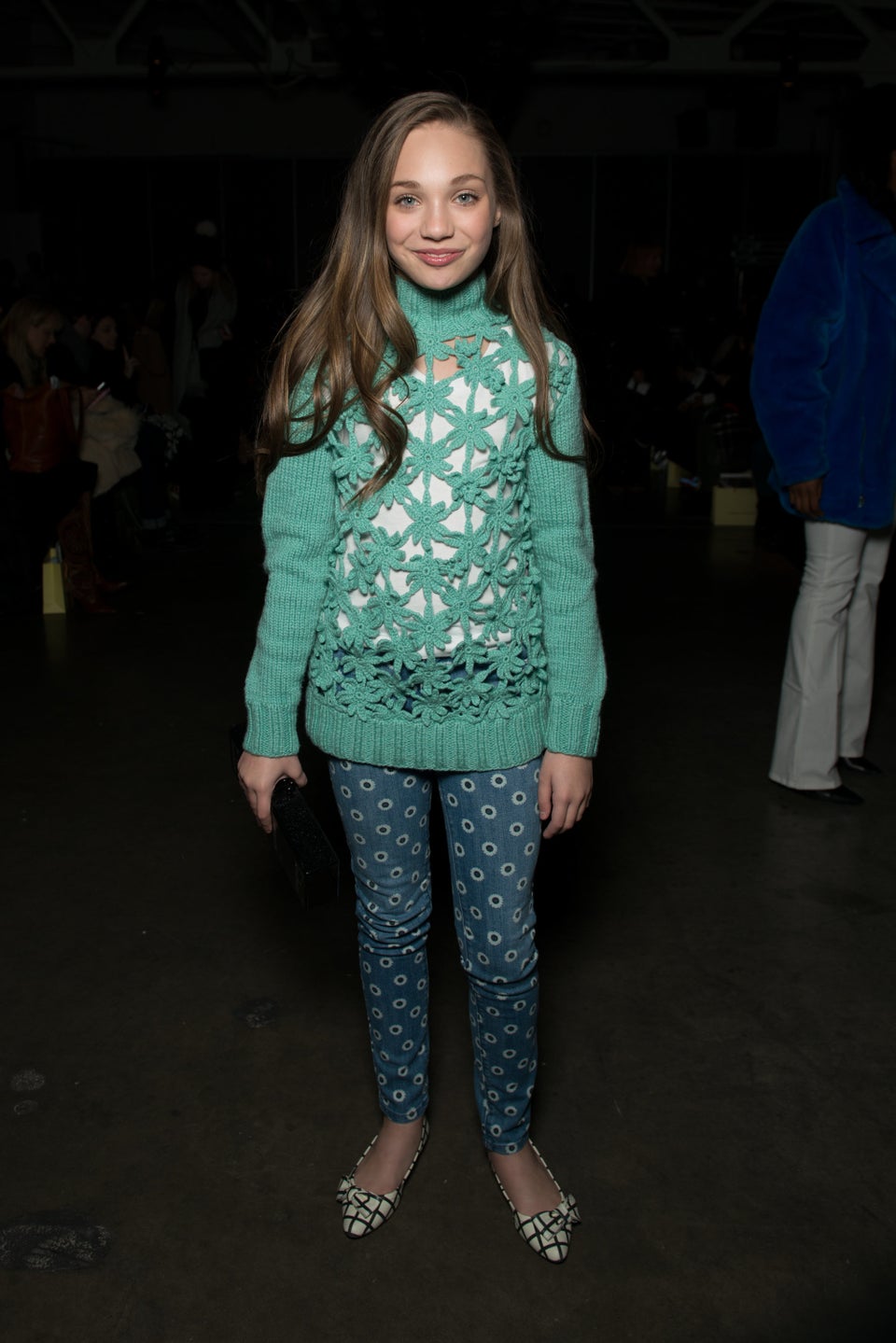 Wendell Teodoro via Getty Images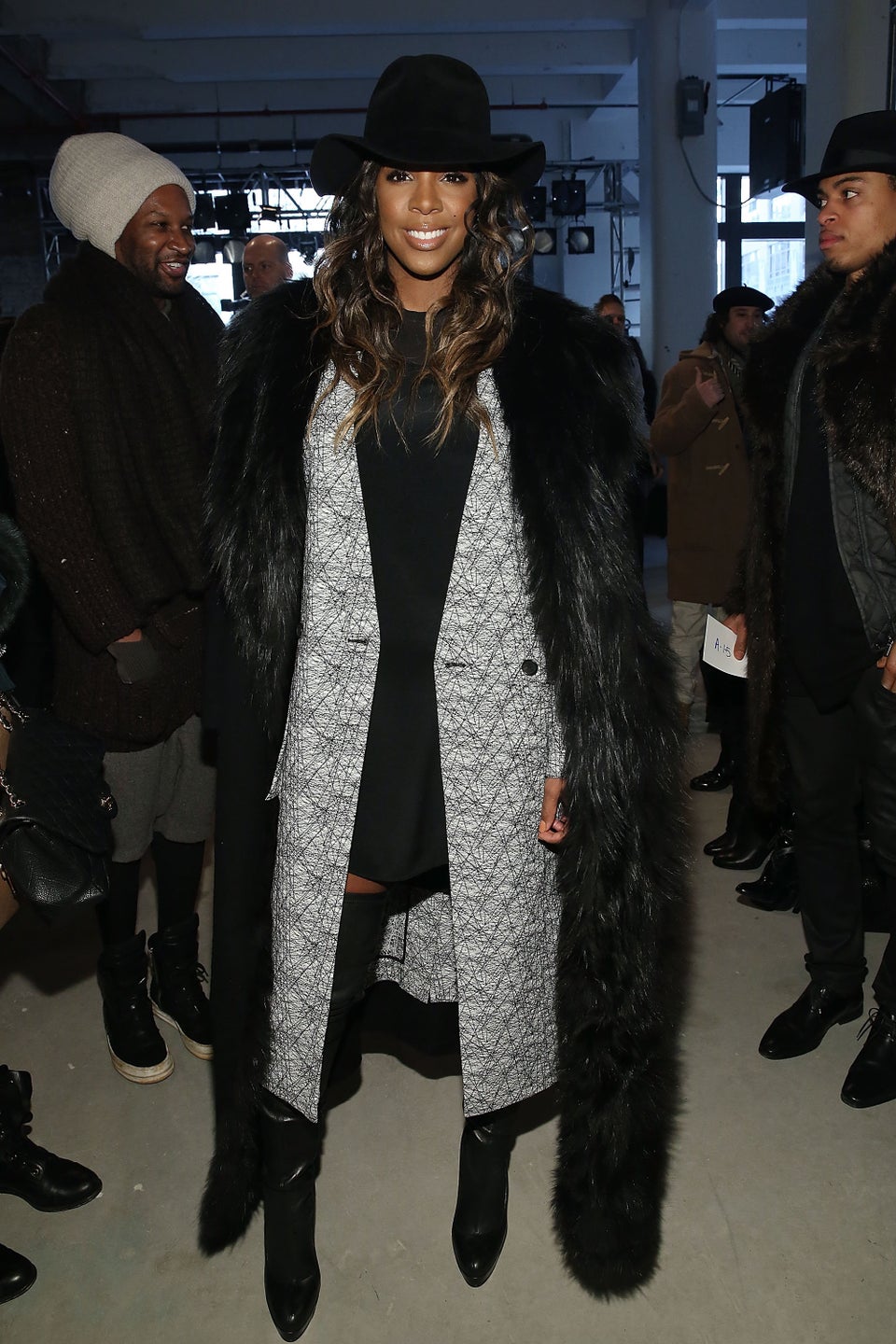 Mireya Acierto via Getty Images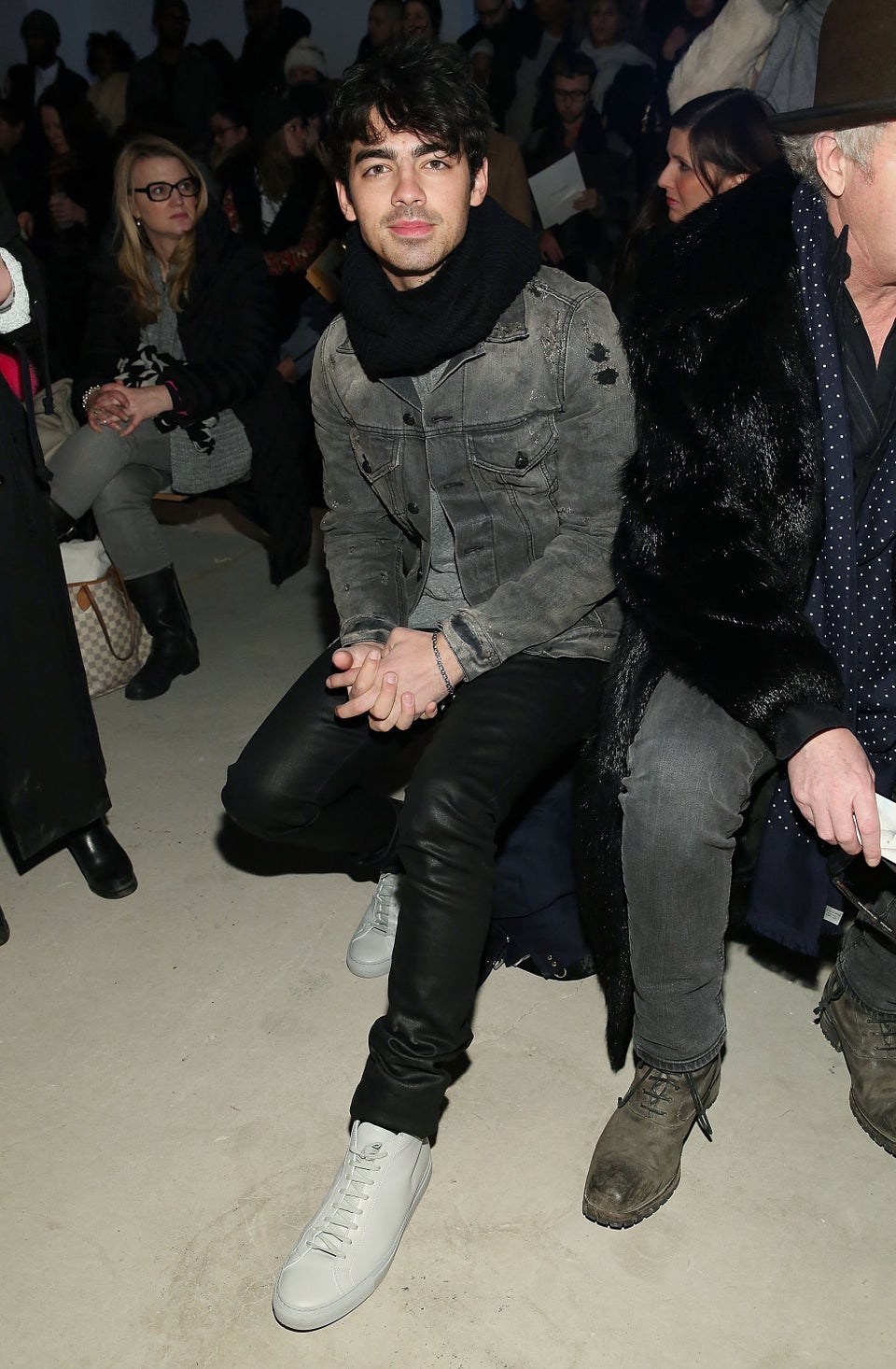 Mireya Acierto via Getty Images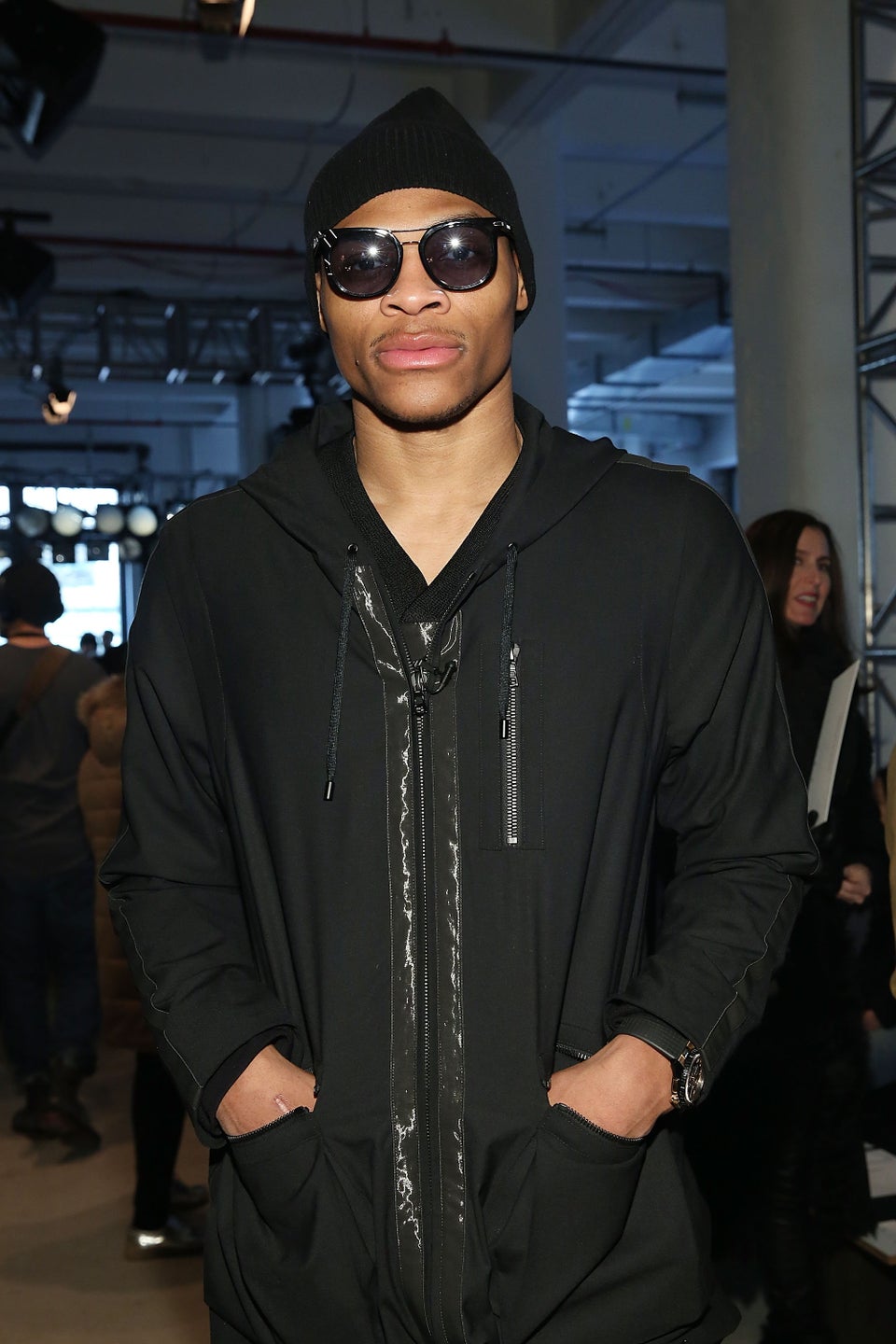 Mireya Acierto via Getty Images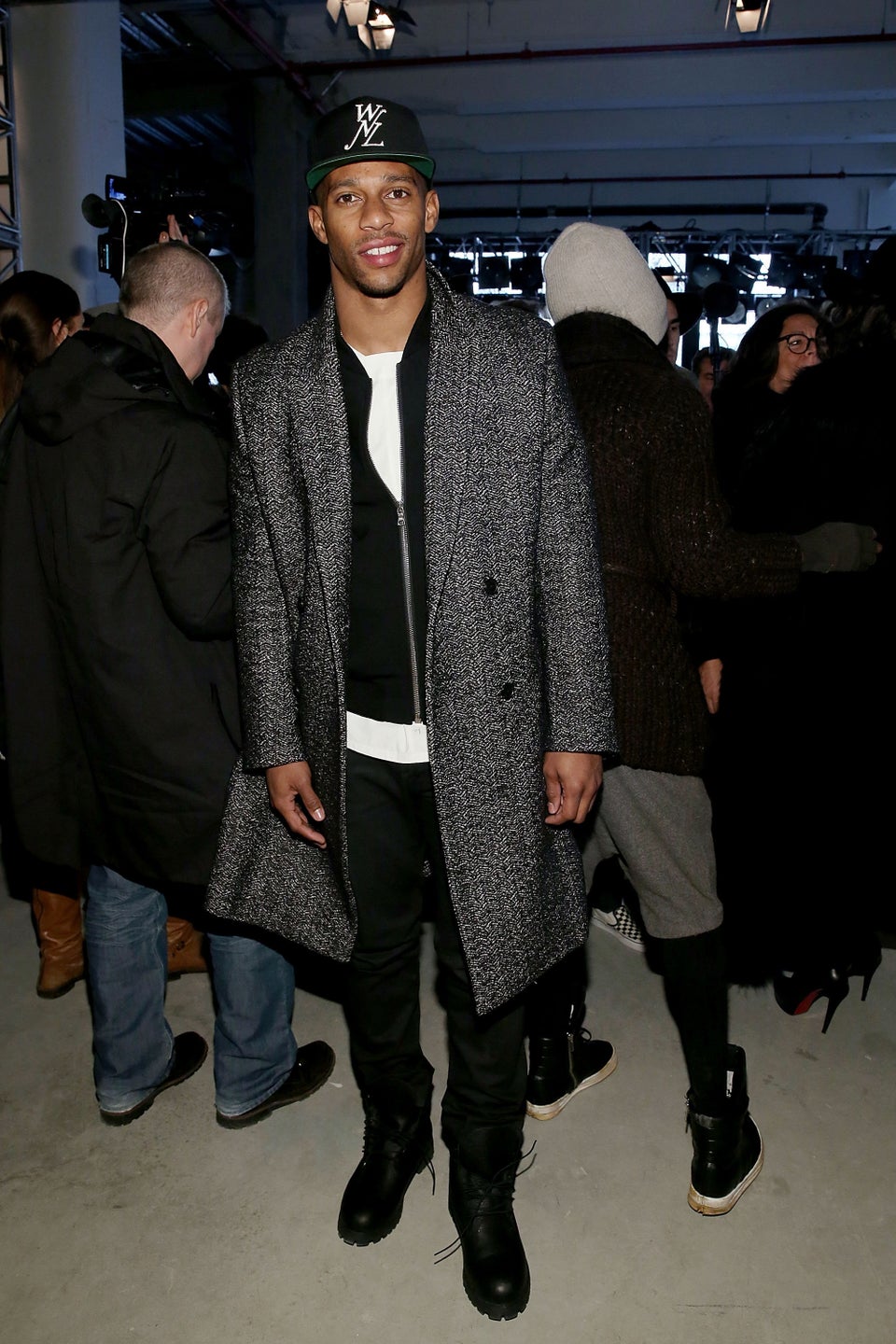 Mireya Acierto via Getty Images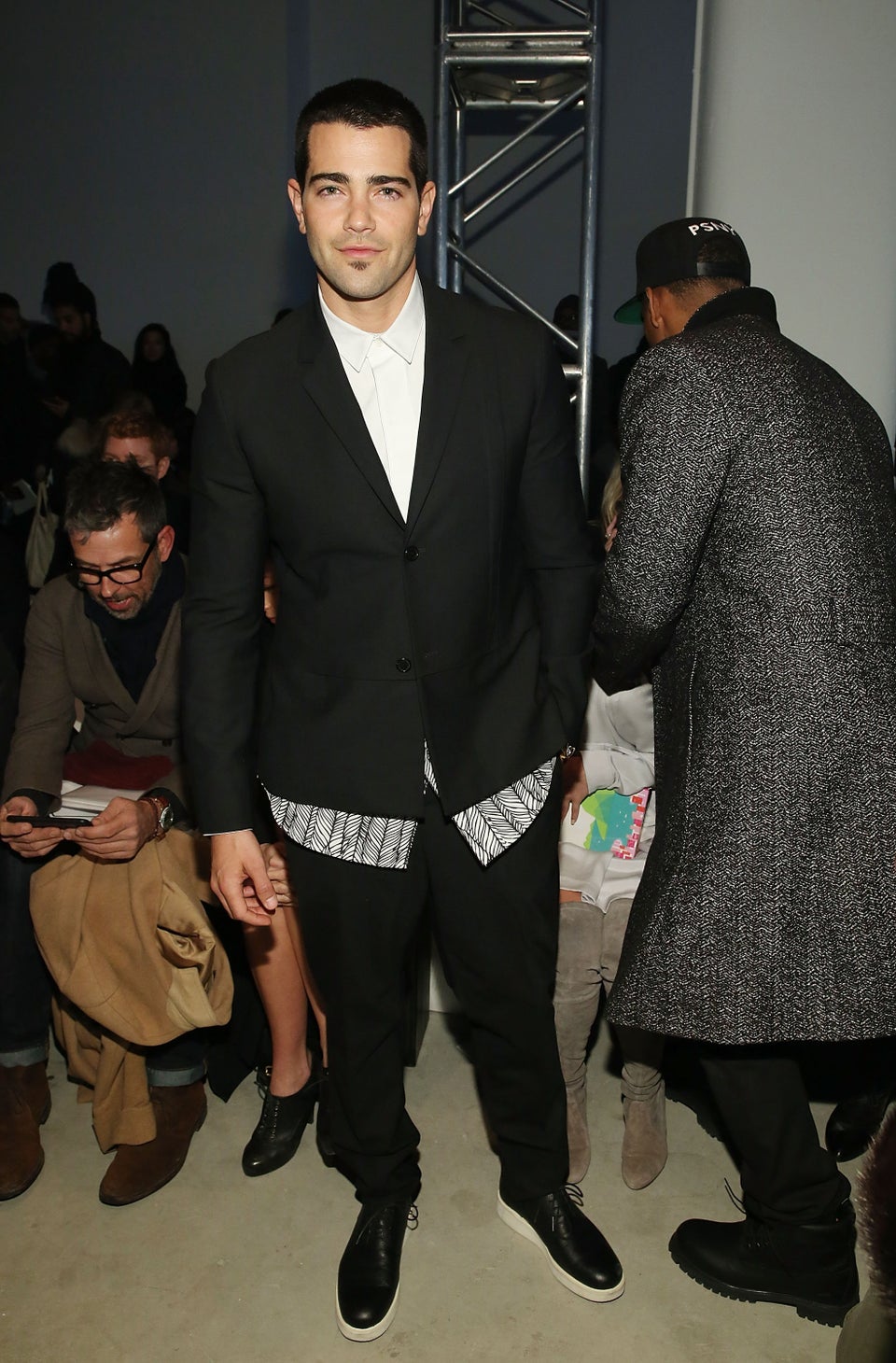 Mireya Acierto via Getty Images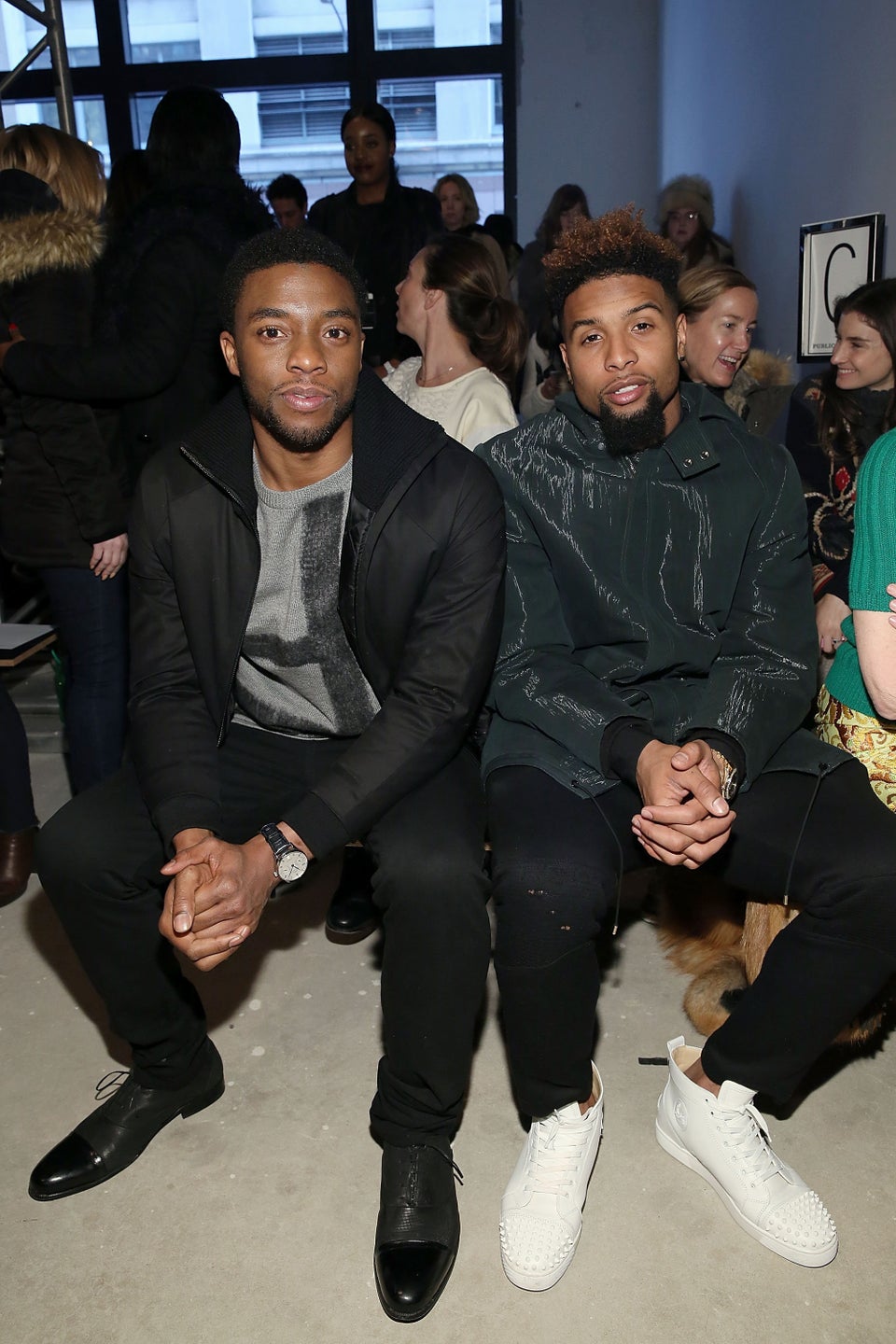 Mireya Acierto via Getty Images
Public School - Front Row - MADE Fashion Week Fall 2015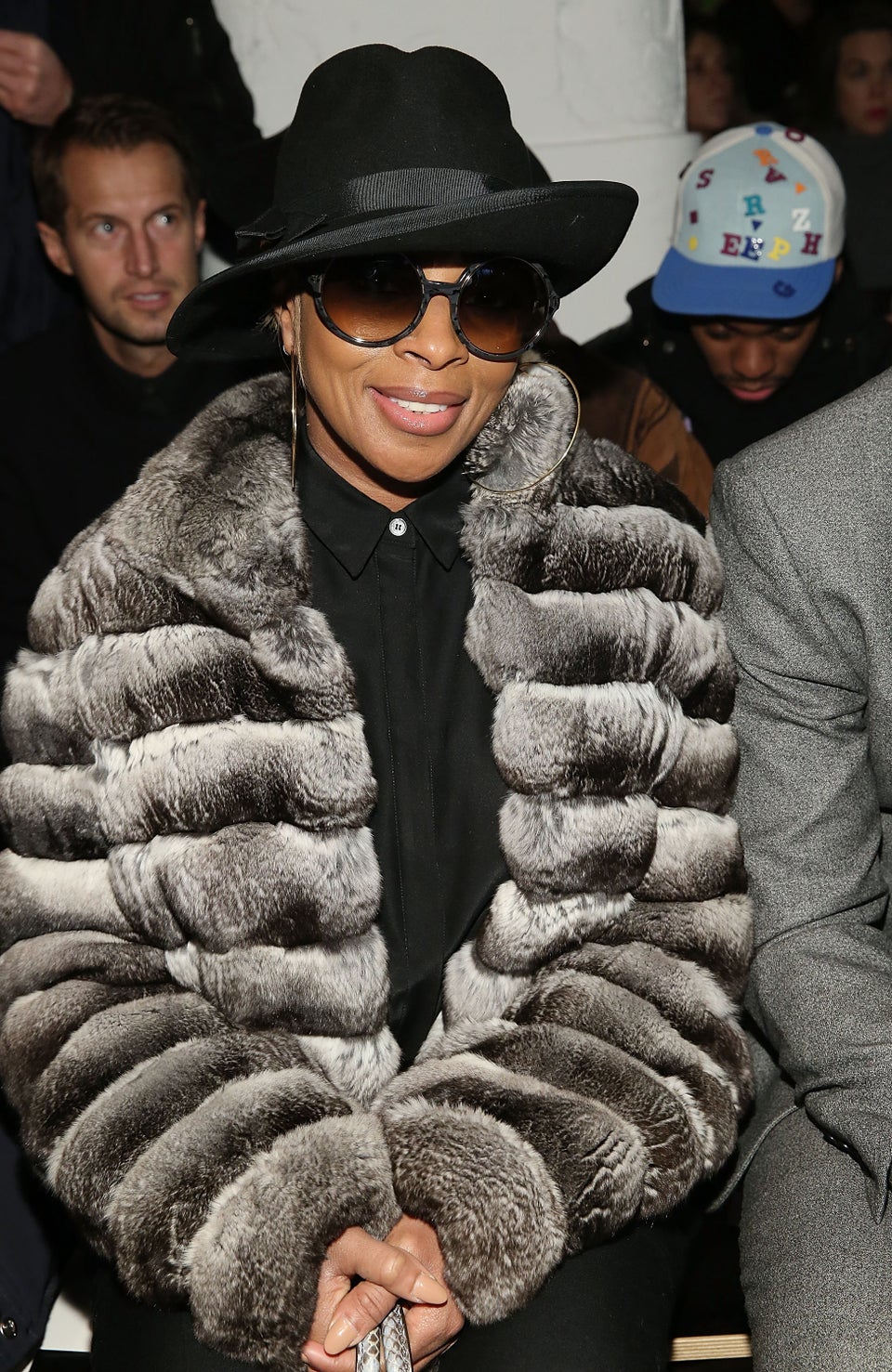 Mireya Acierto via Getty Images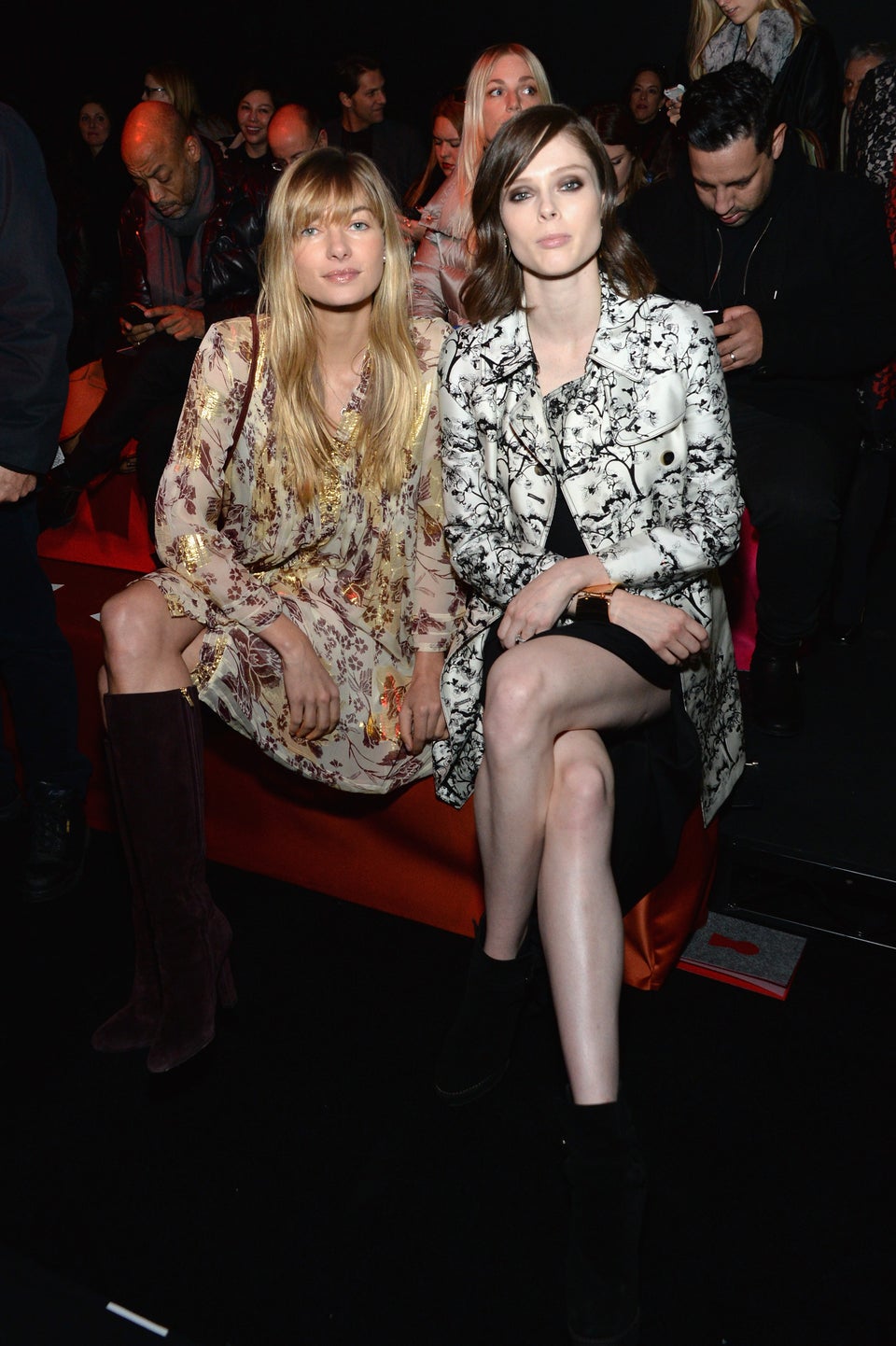 Ben Gabbe via Getty Images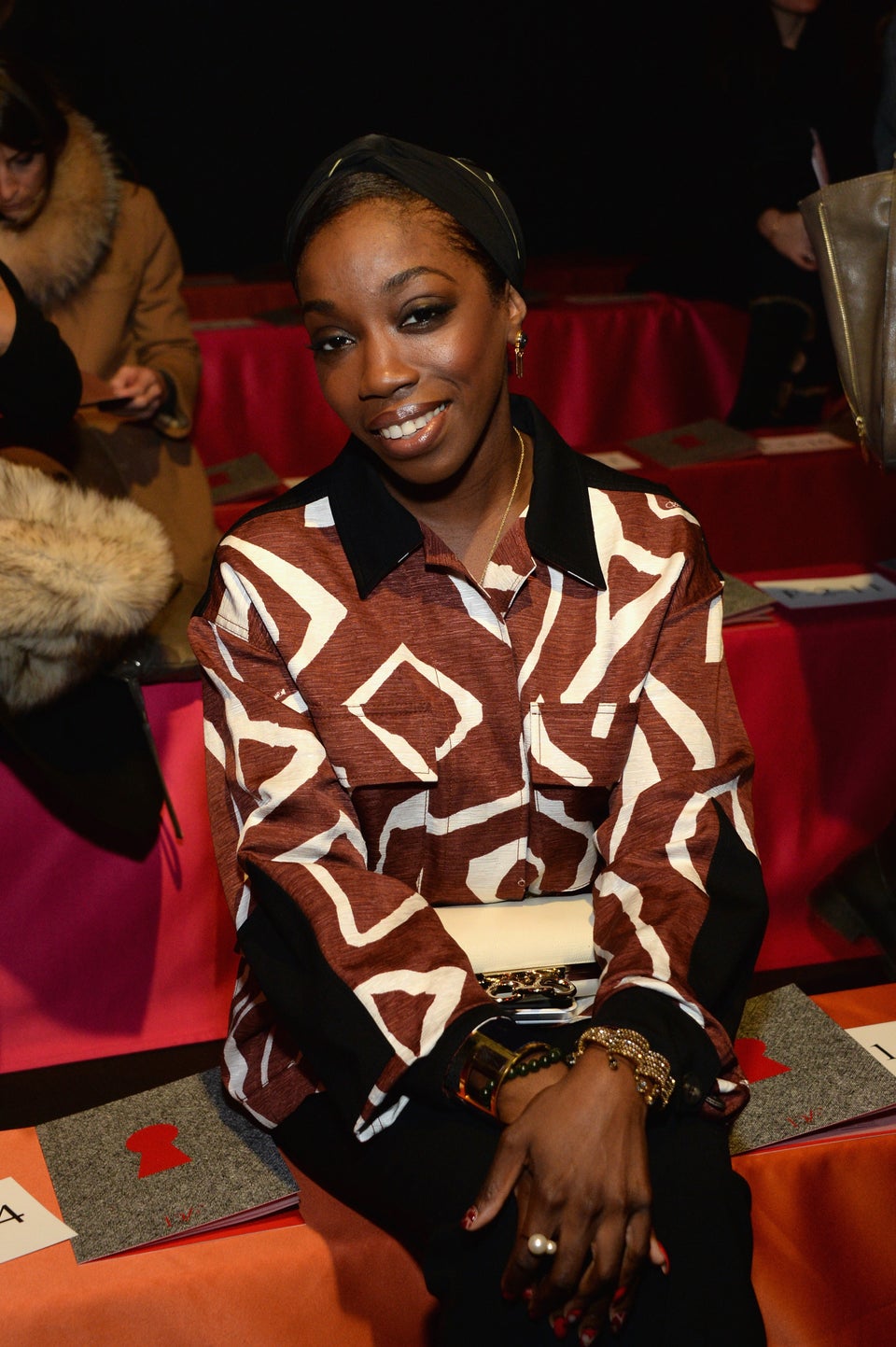 Ben Gabbe via Getty Images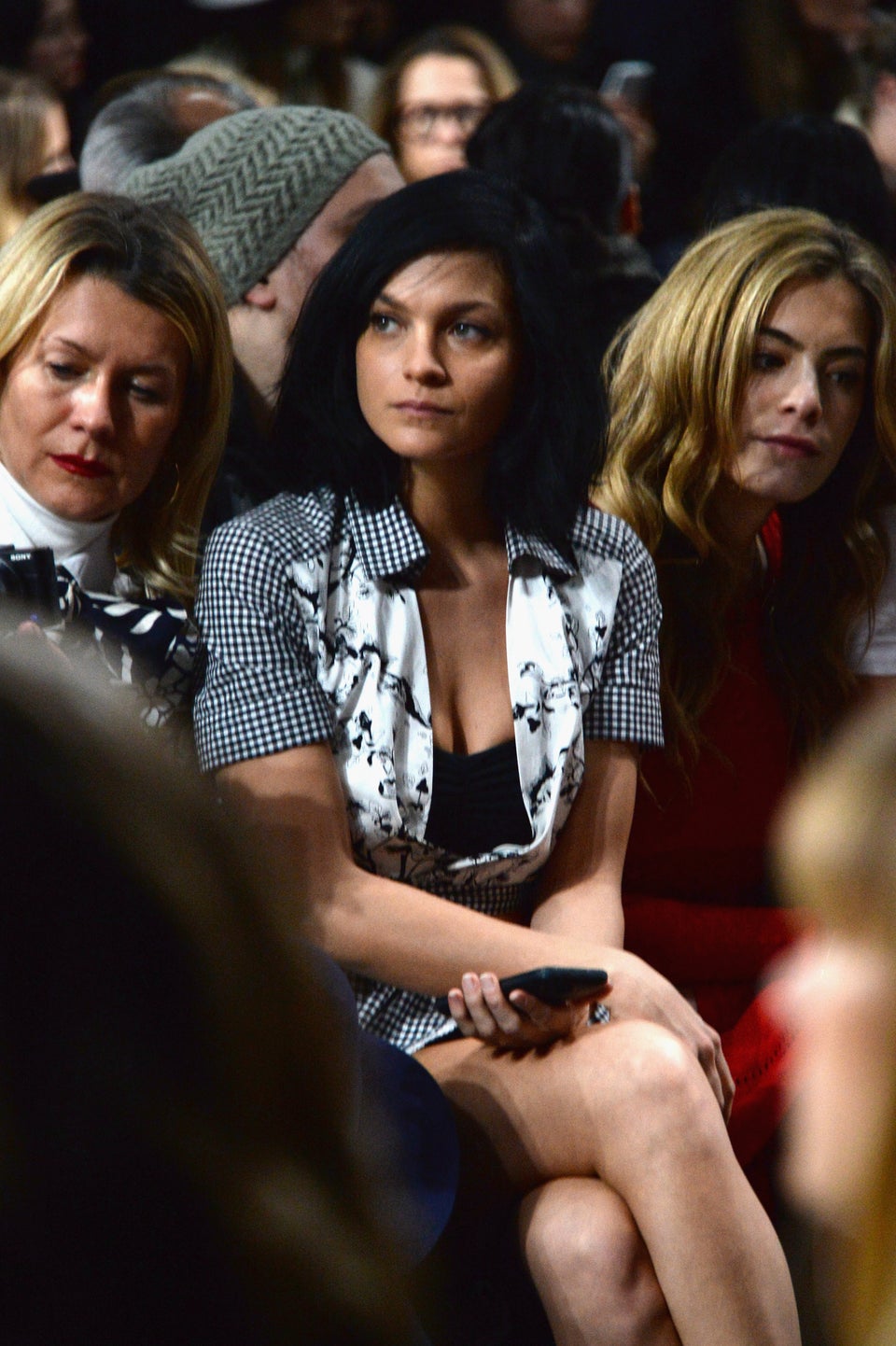 Ben Gabbe via Getty Images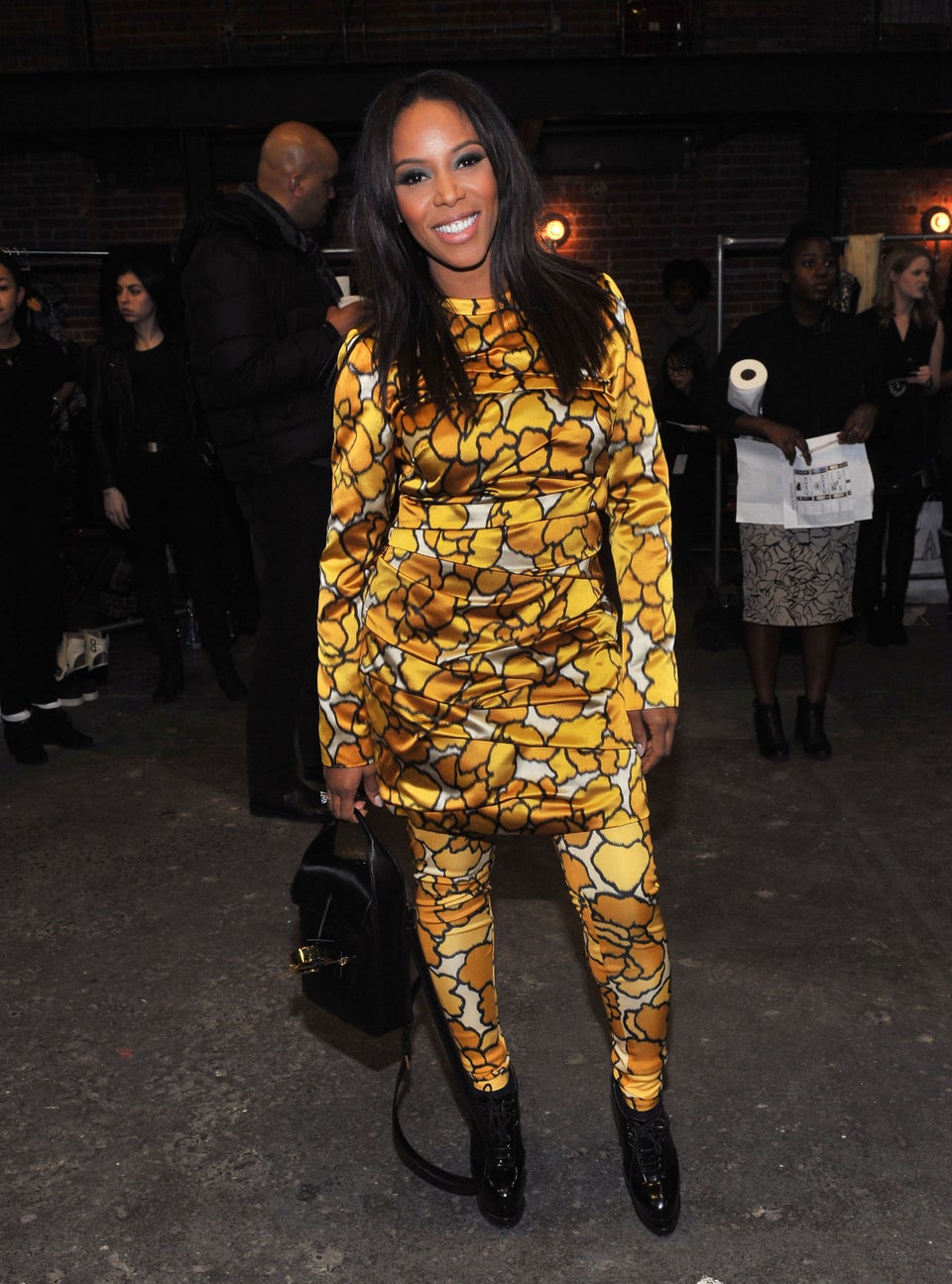 Henry S. Dziekan III via Getty Images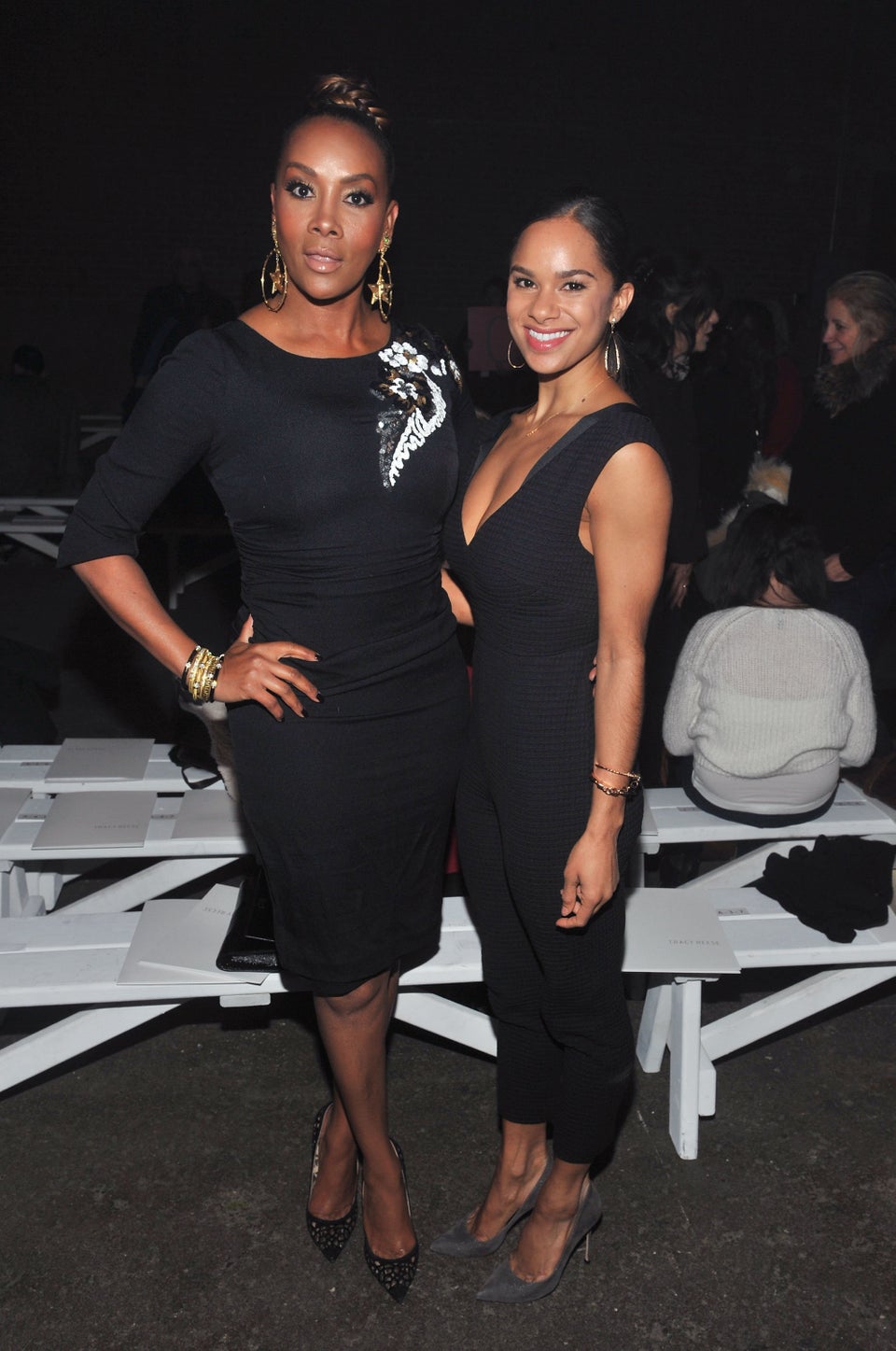 Henry S. Dziekan III via Getty Images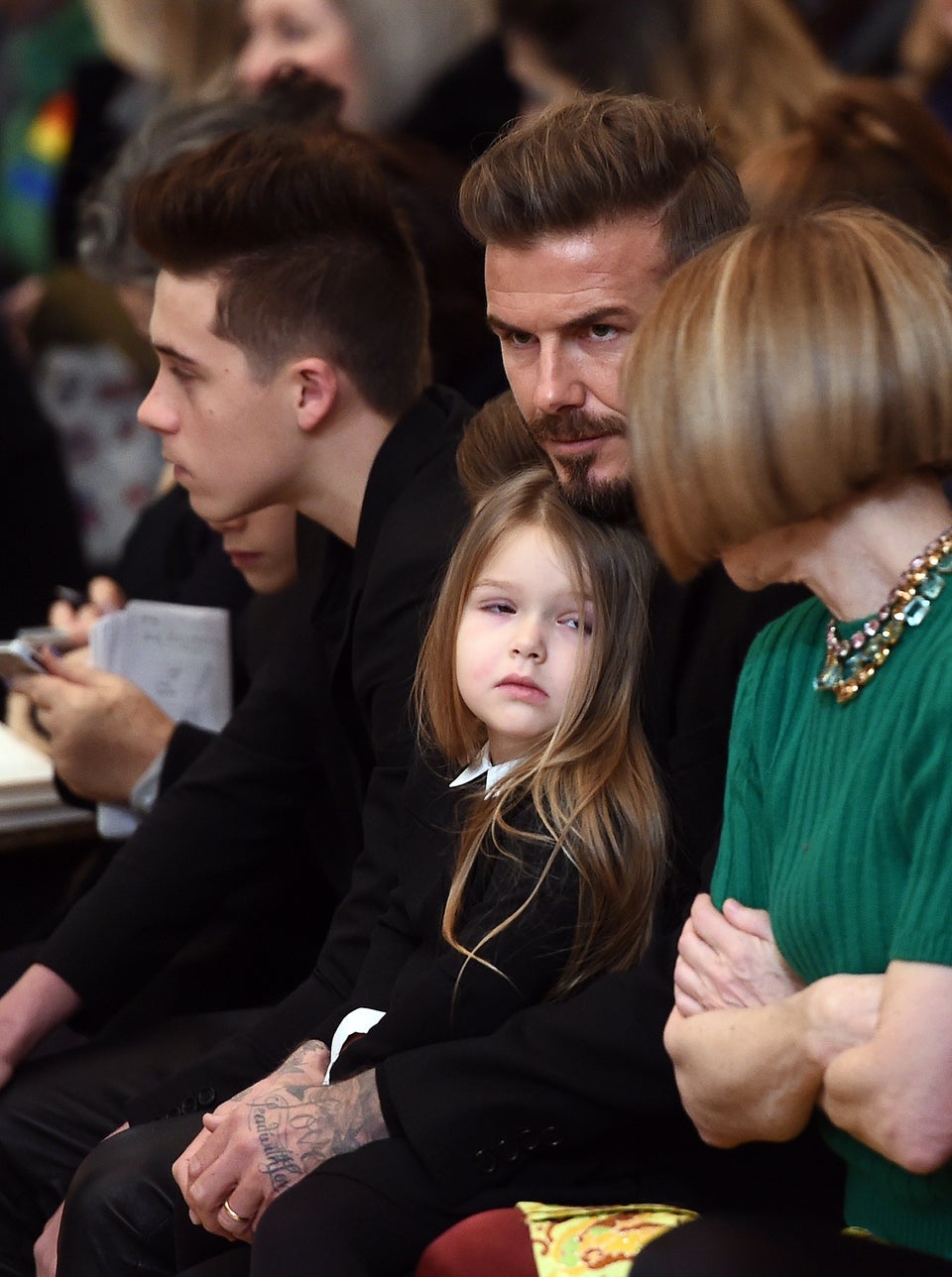 JEWEL SAMAD/AFP/Getty Images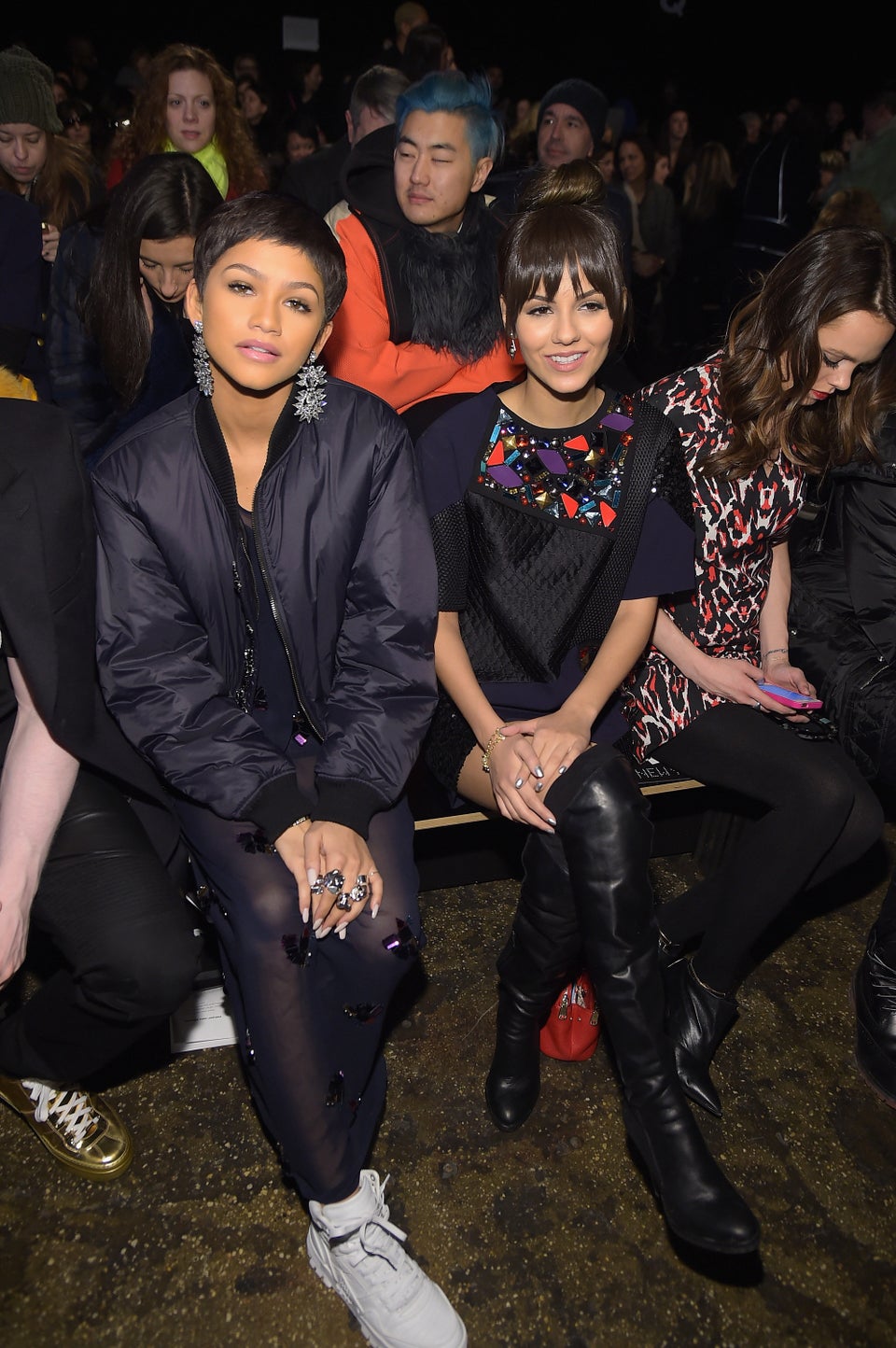 Michael Loccisano/Getty Images for Mercedes-Benz Fashion Week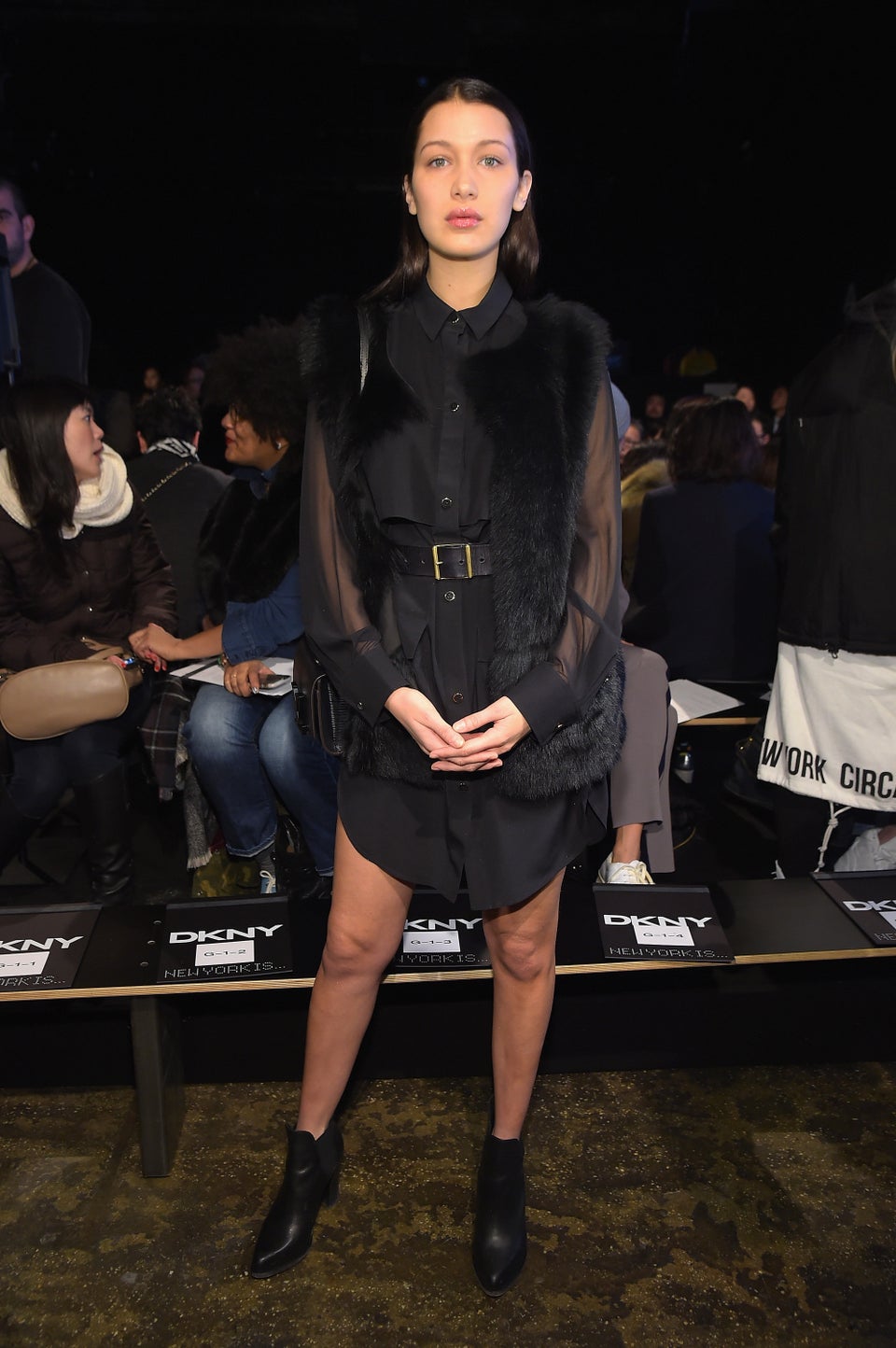 Michael Loccisano/Getty Images for Mercedes-Benz Fashion Week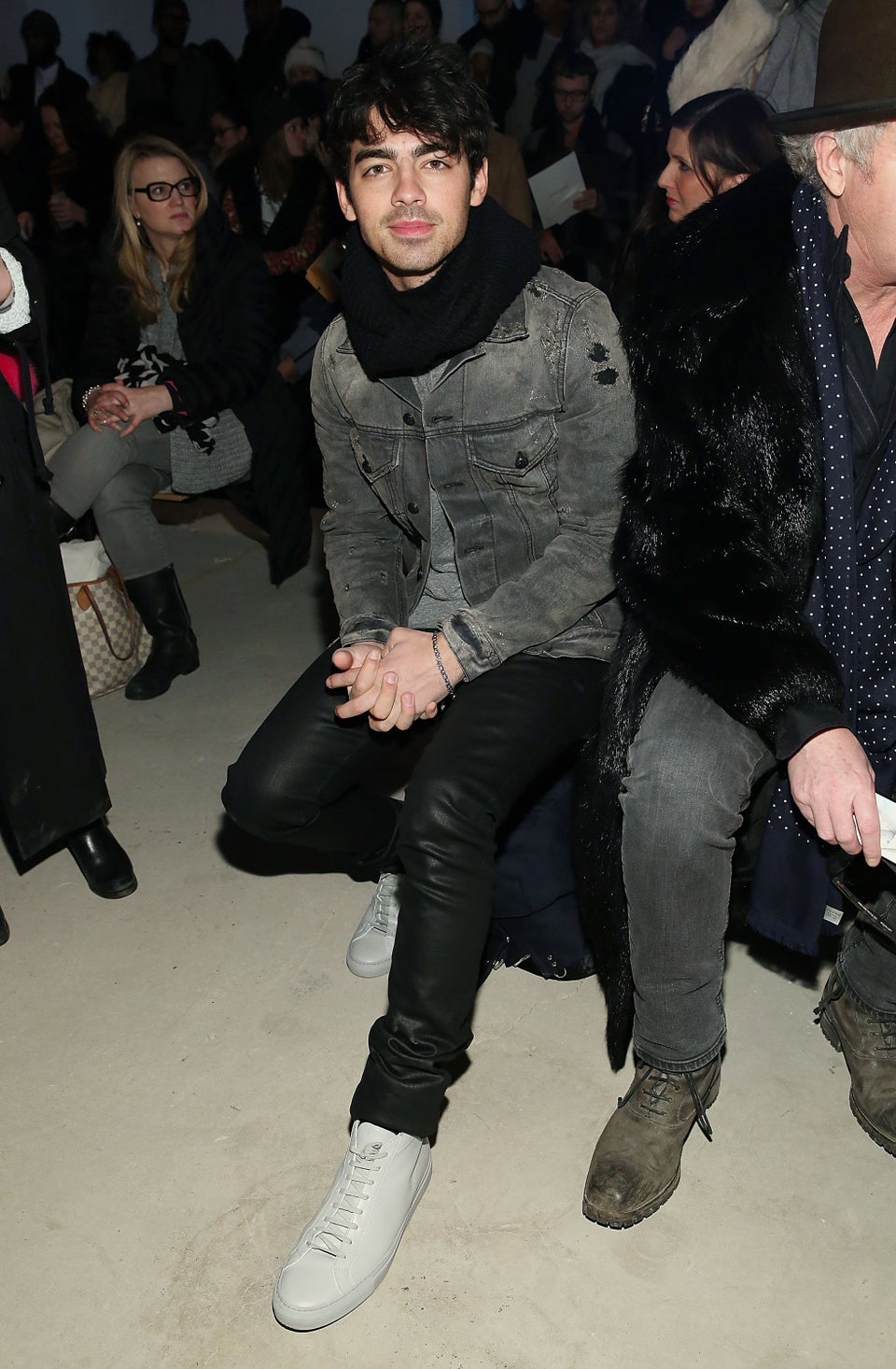 Mireya Acierto/Getty Images
Misha Nonoo - Front Row - Mercedes-Benz Fashion Week Fall 2015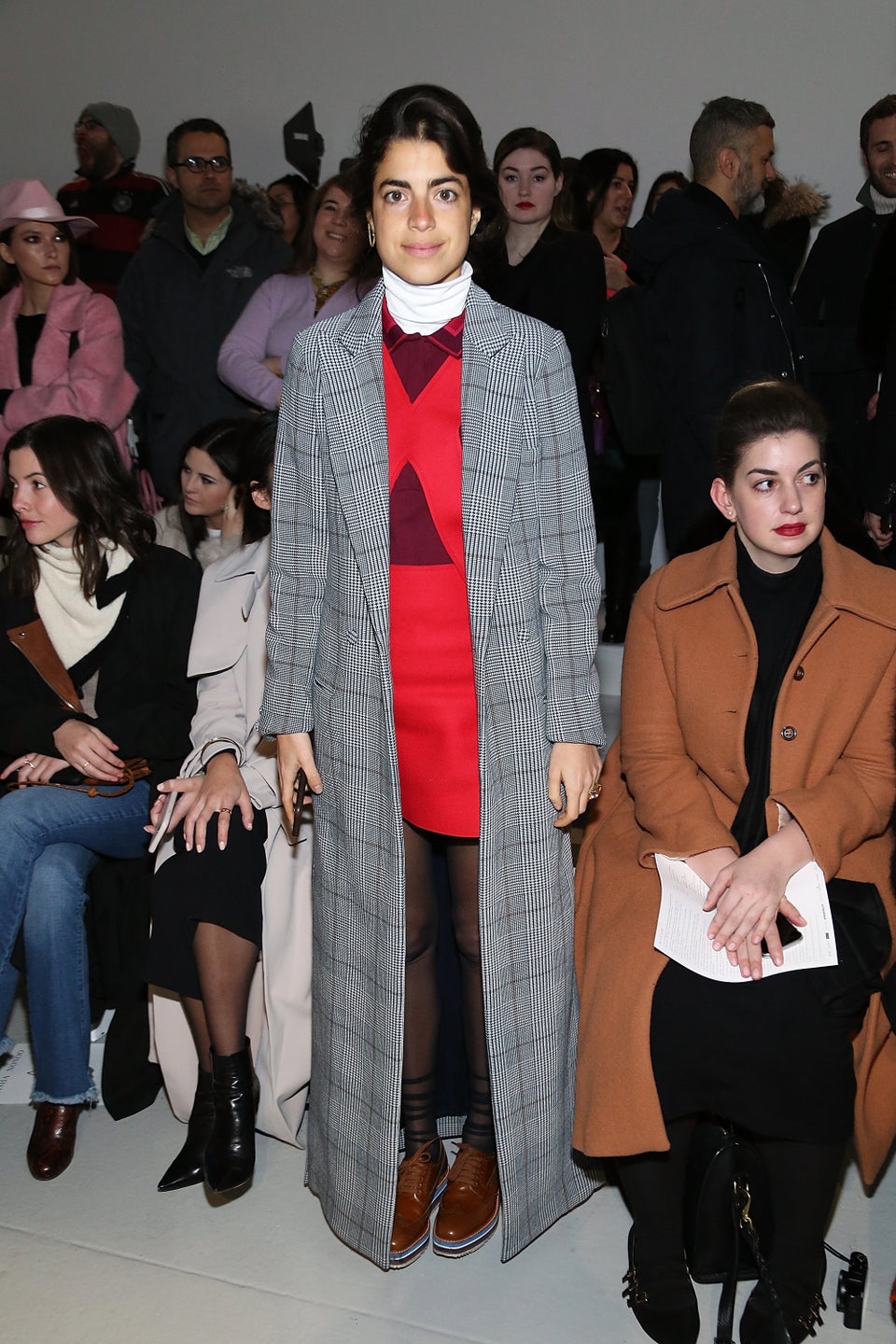 Monica Schipper via Getty Images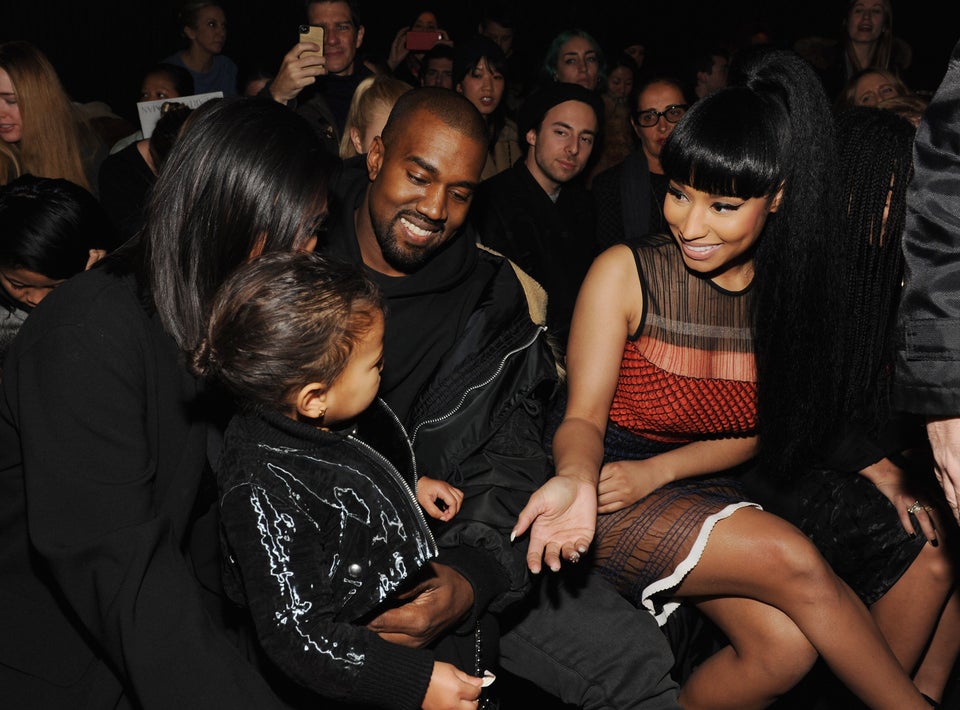 Craig Barritt via Getty Images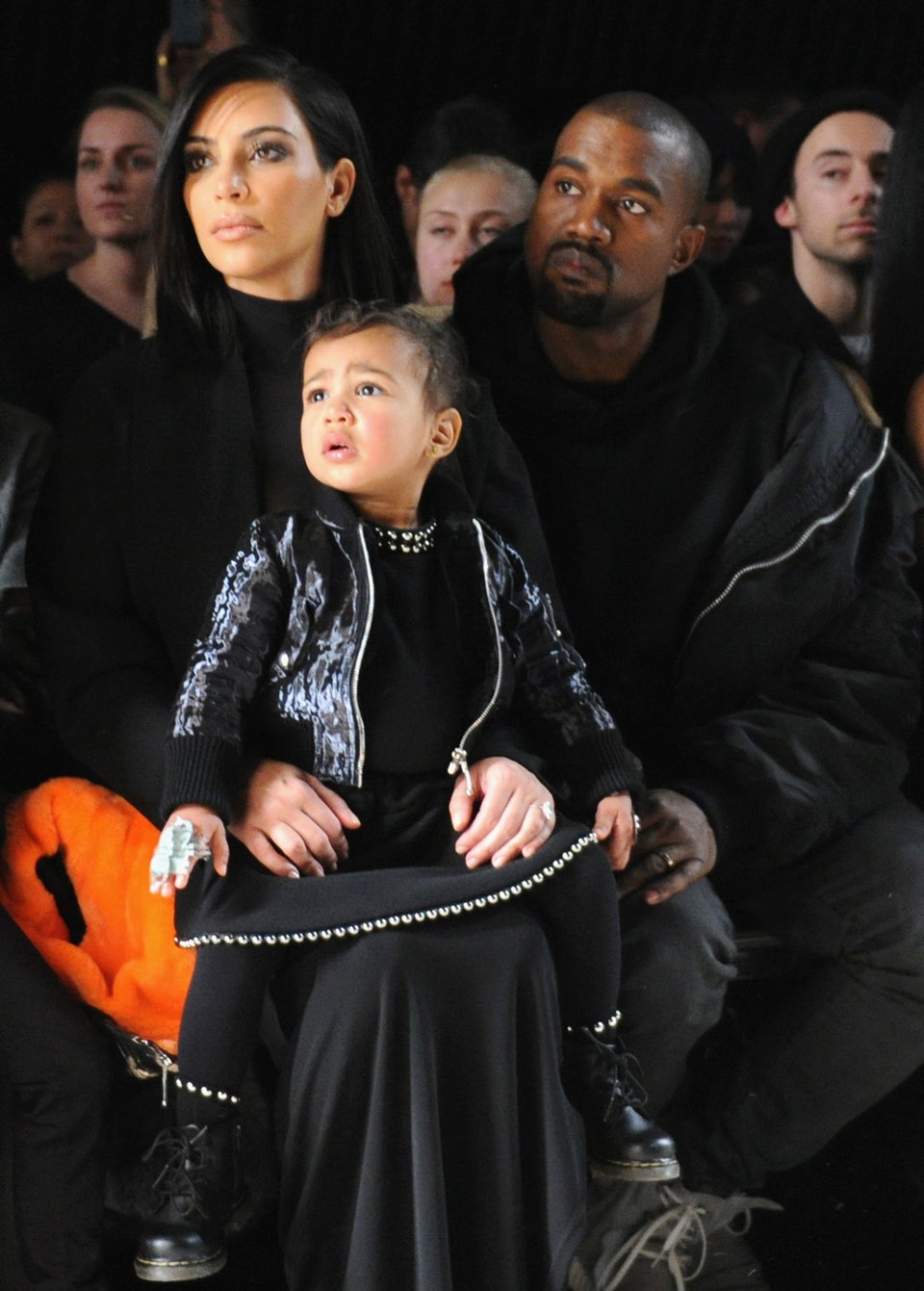 Craig Barritt via Getty Images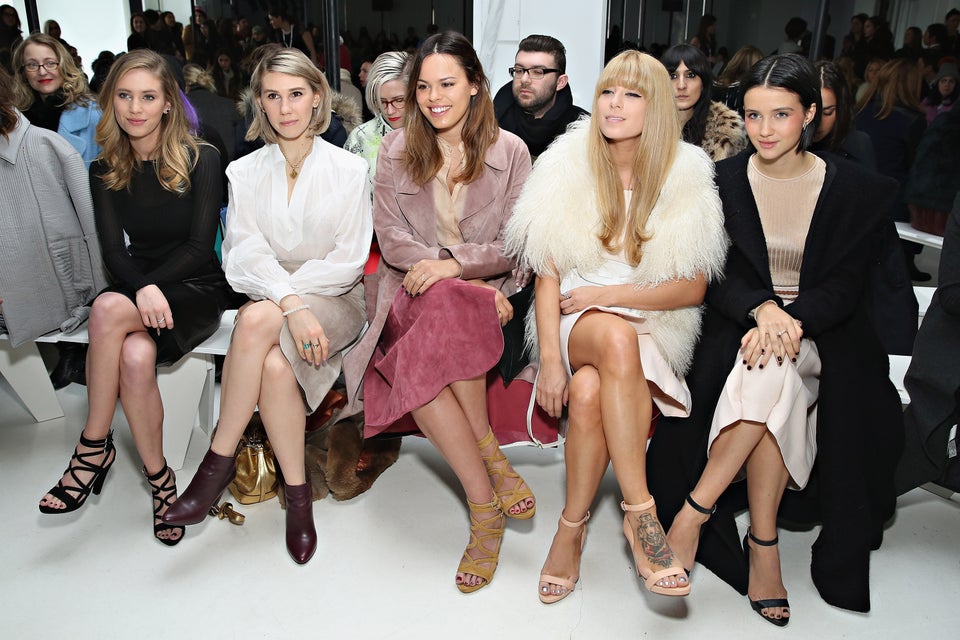 Cindy Ord via Getty Images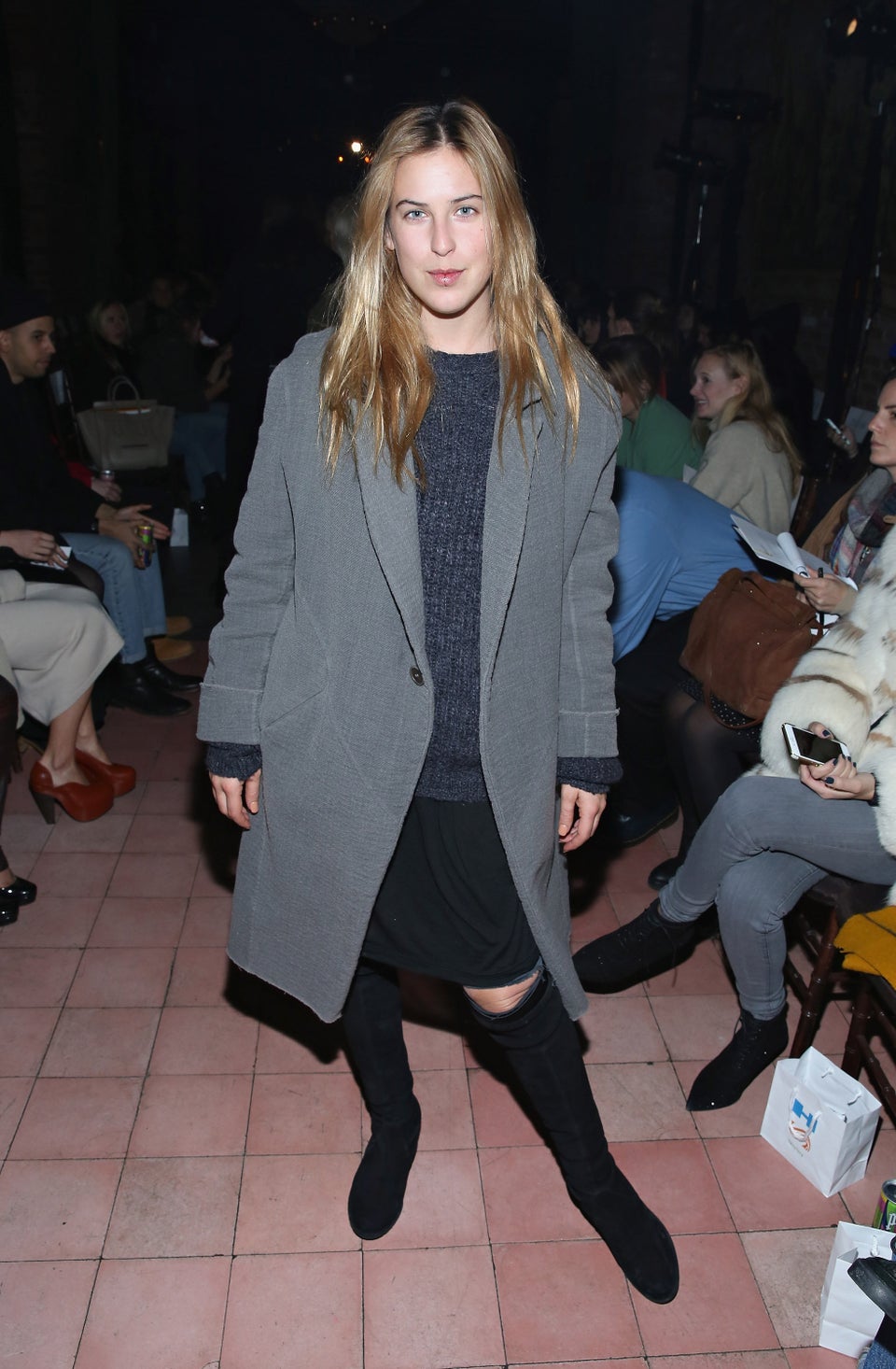 Cindy Ord via Getty Images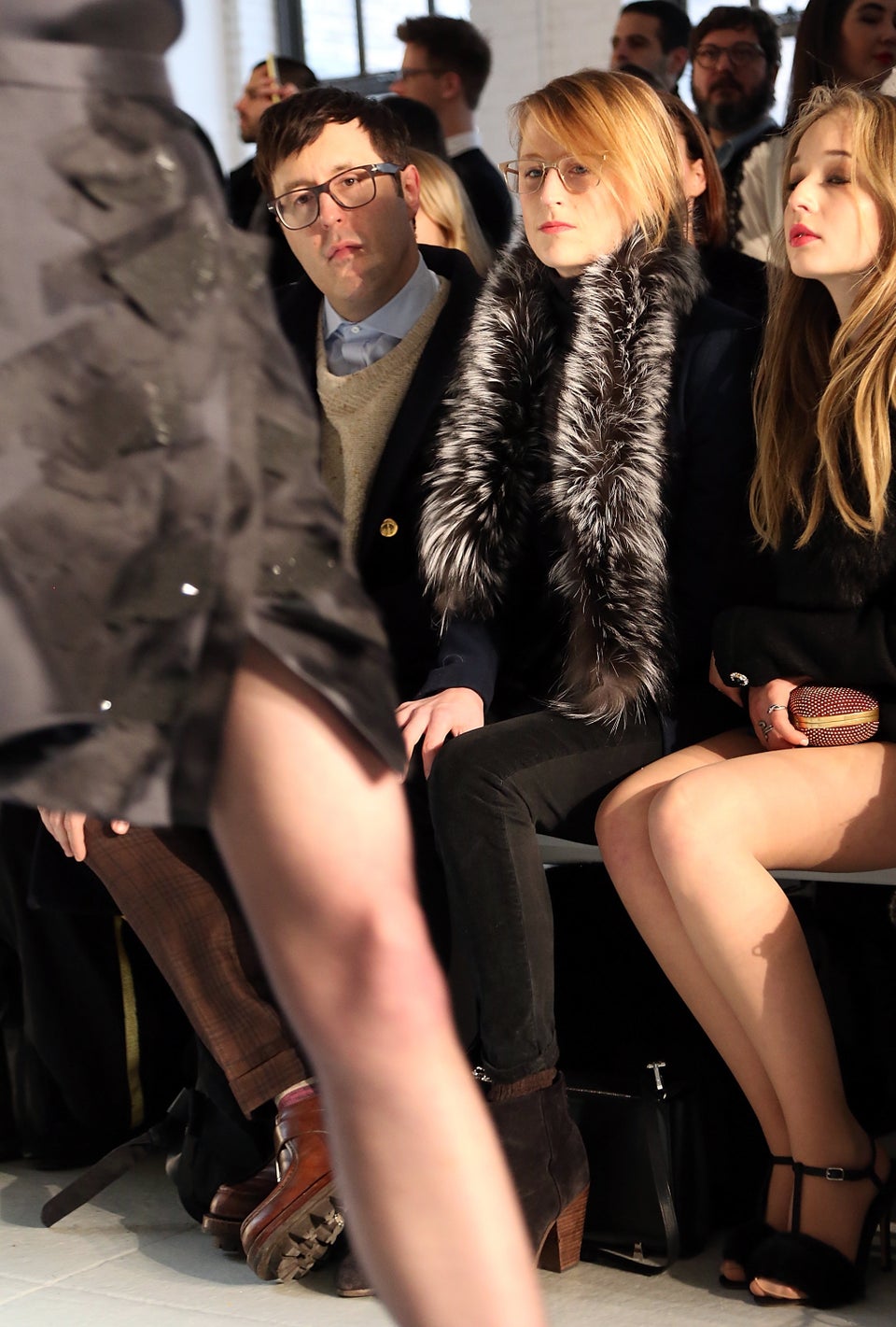 Monica Schipper via Getty Images
Noon By Noor - Front Row - Mercedes-Benz Fashion Week Fall 2015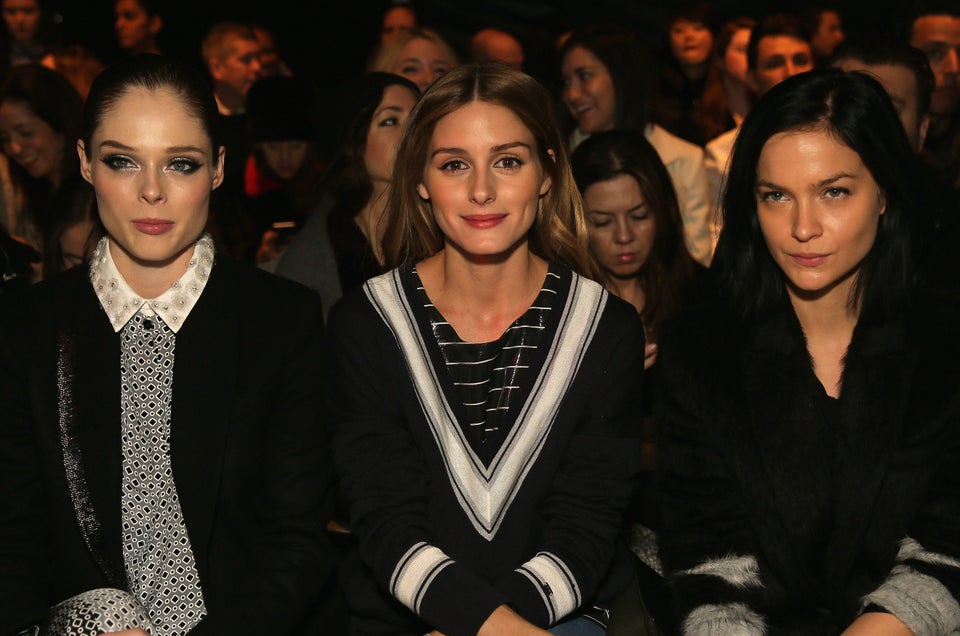 Chelsea Lauren via Getty Images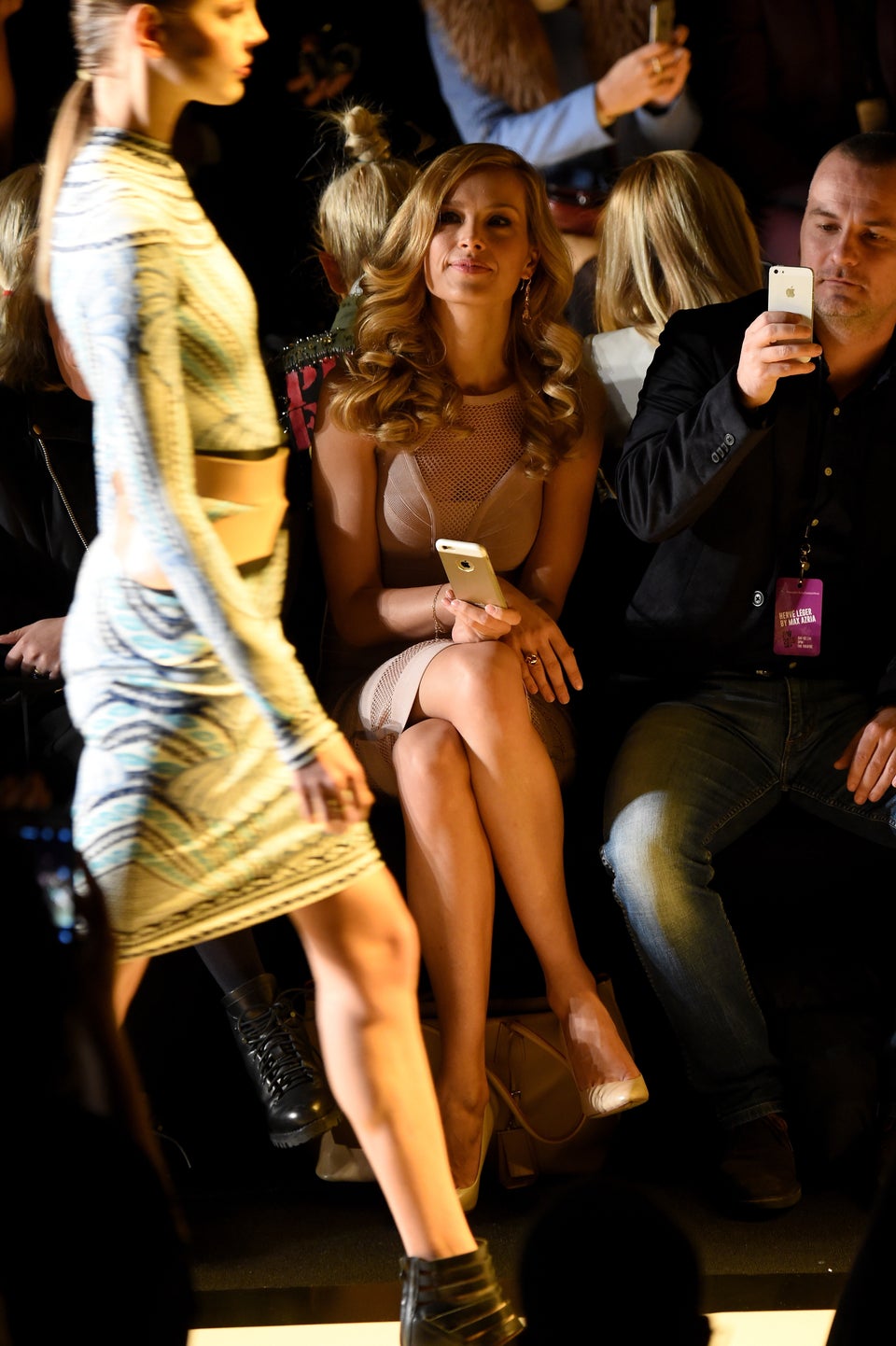 Larry Busacca via Getty Images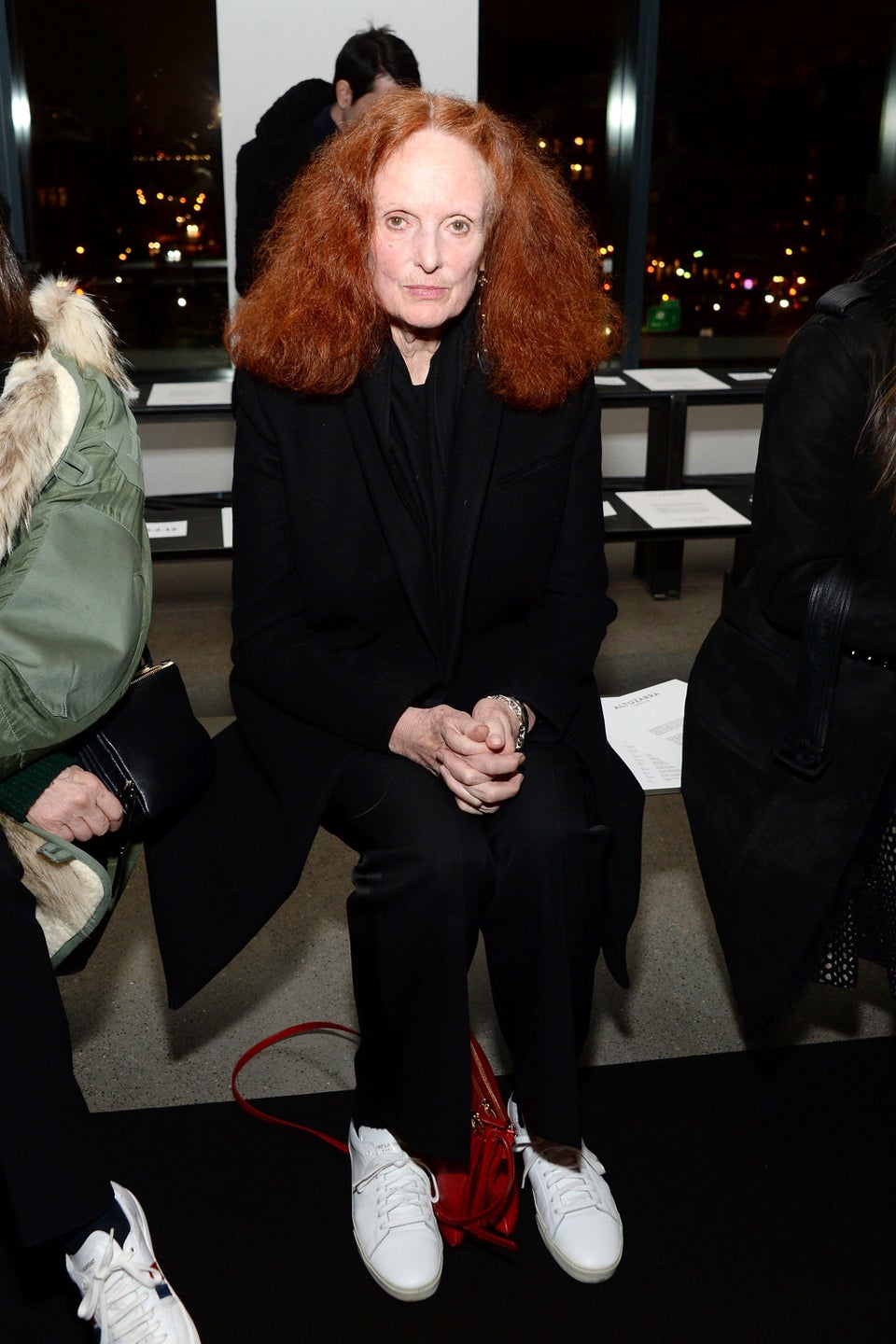 Ben Gabbe via Getty Images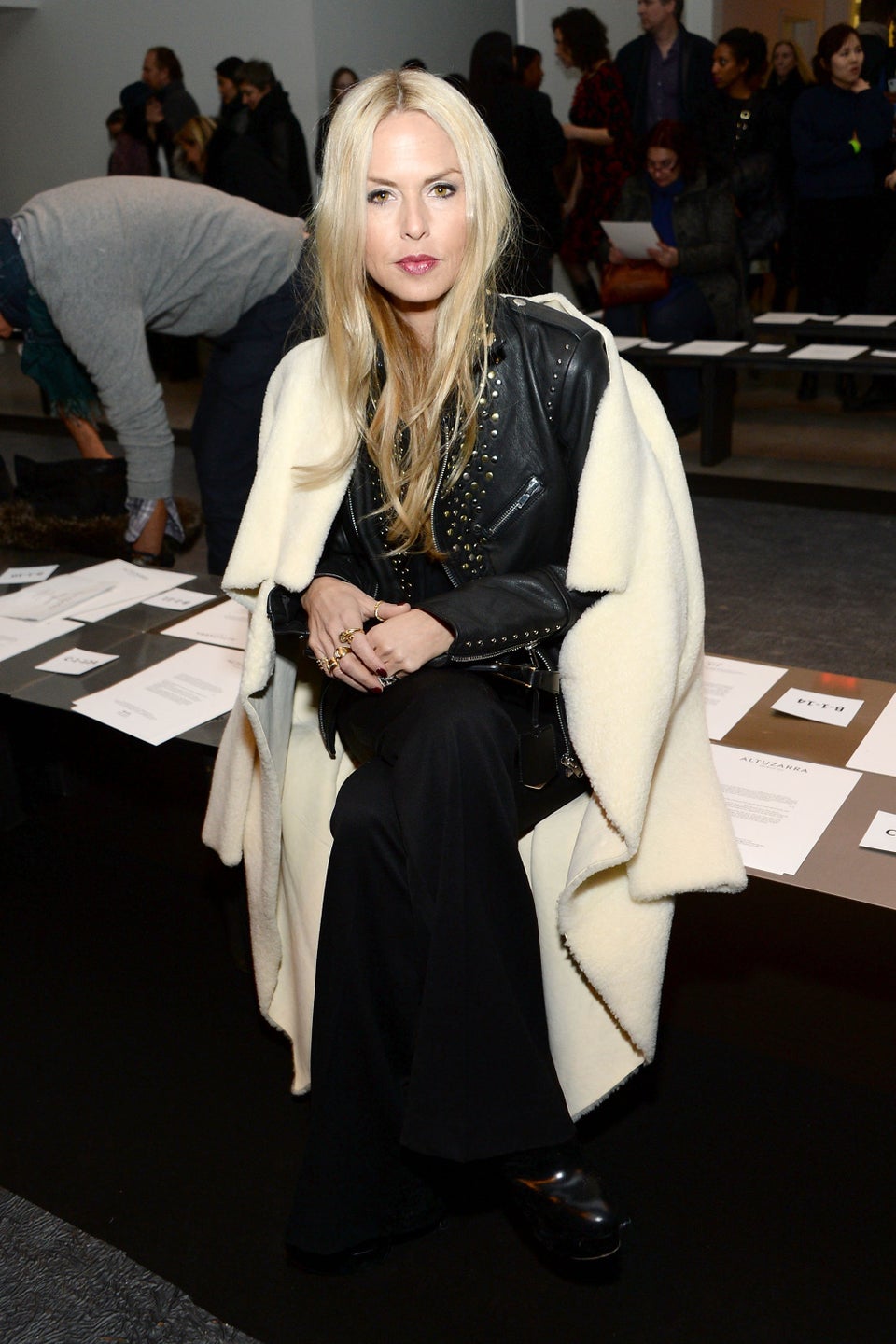 Ben Gabbe via Getty Images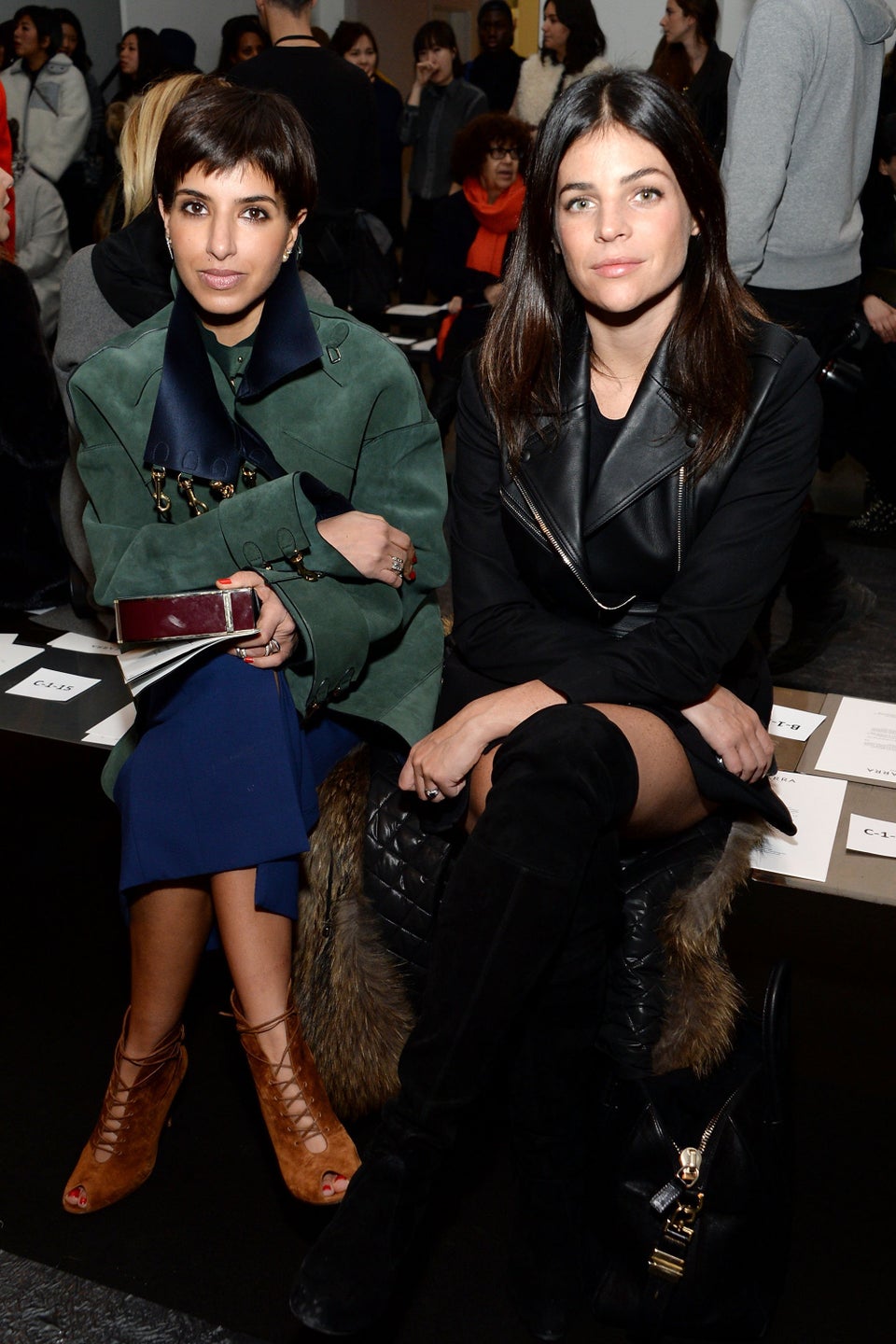 Ben Gabbe via Getty Images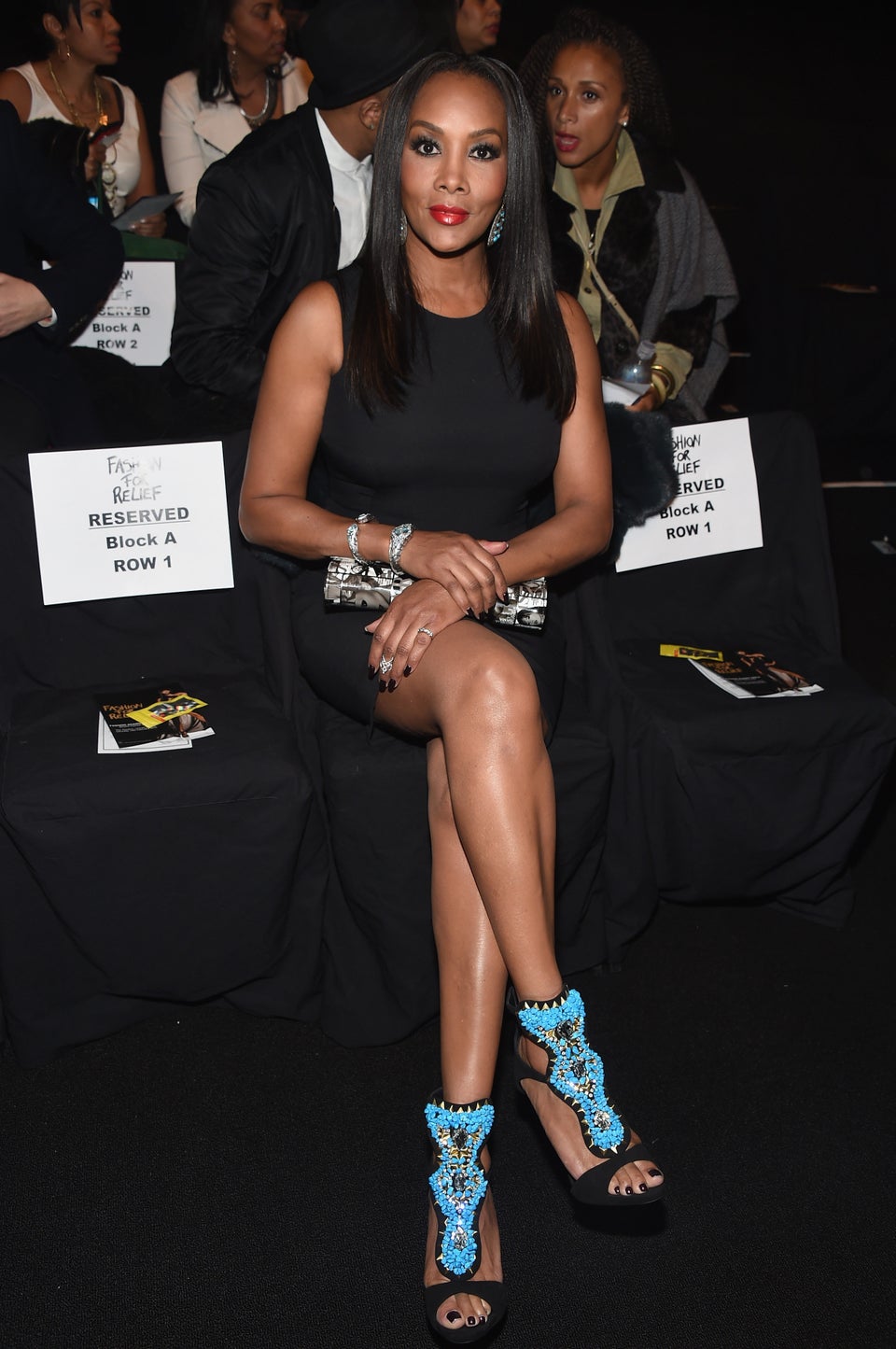 Theo Wargo via Getty Images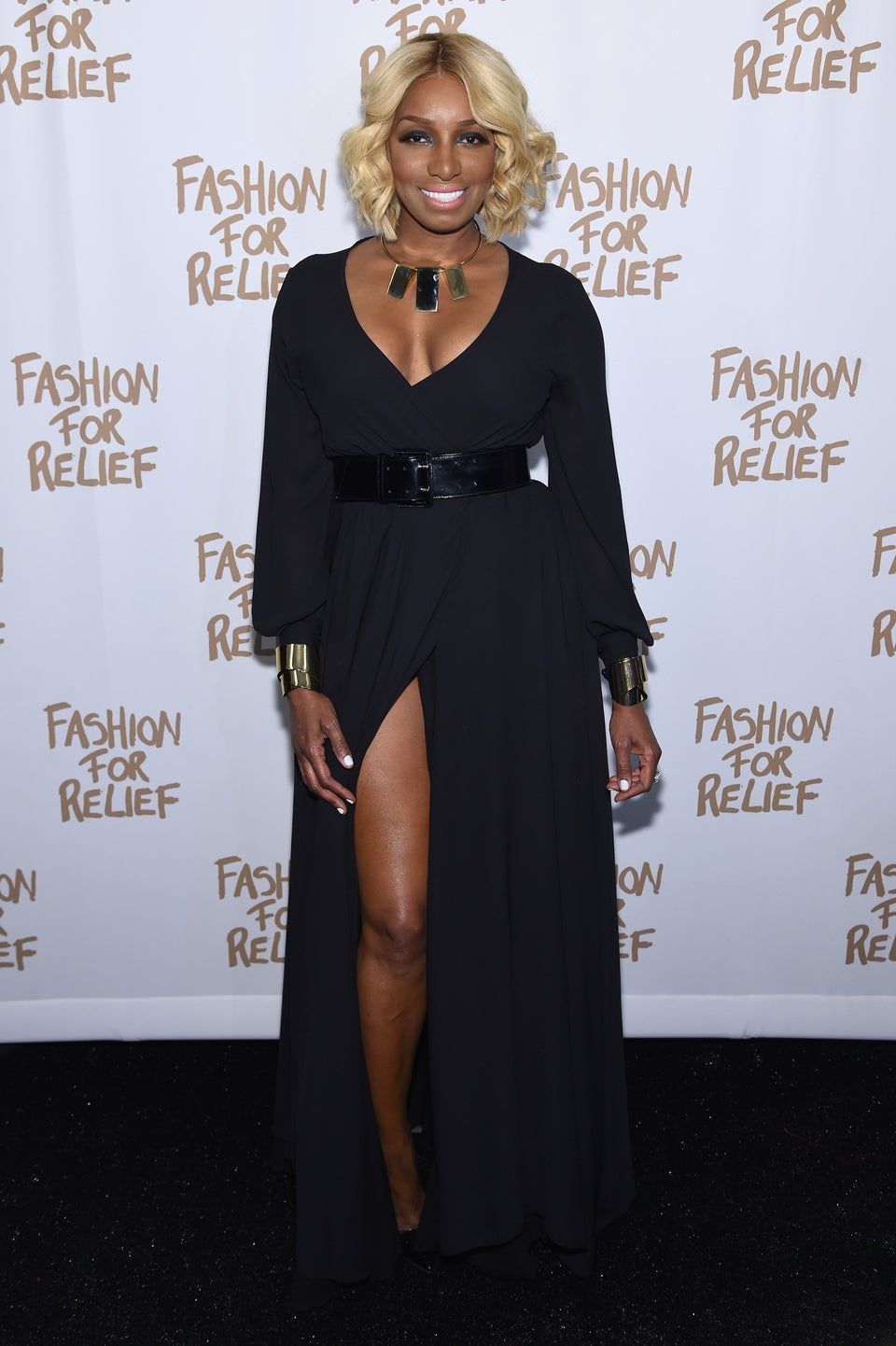 Jamie McCarthy via Getty Images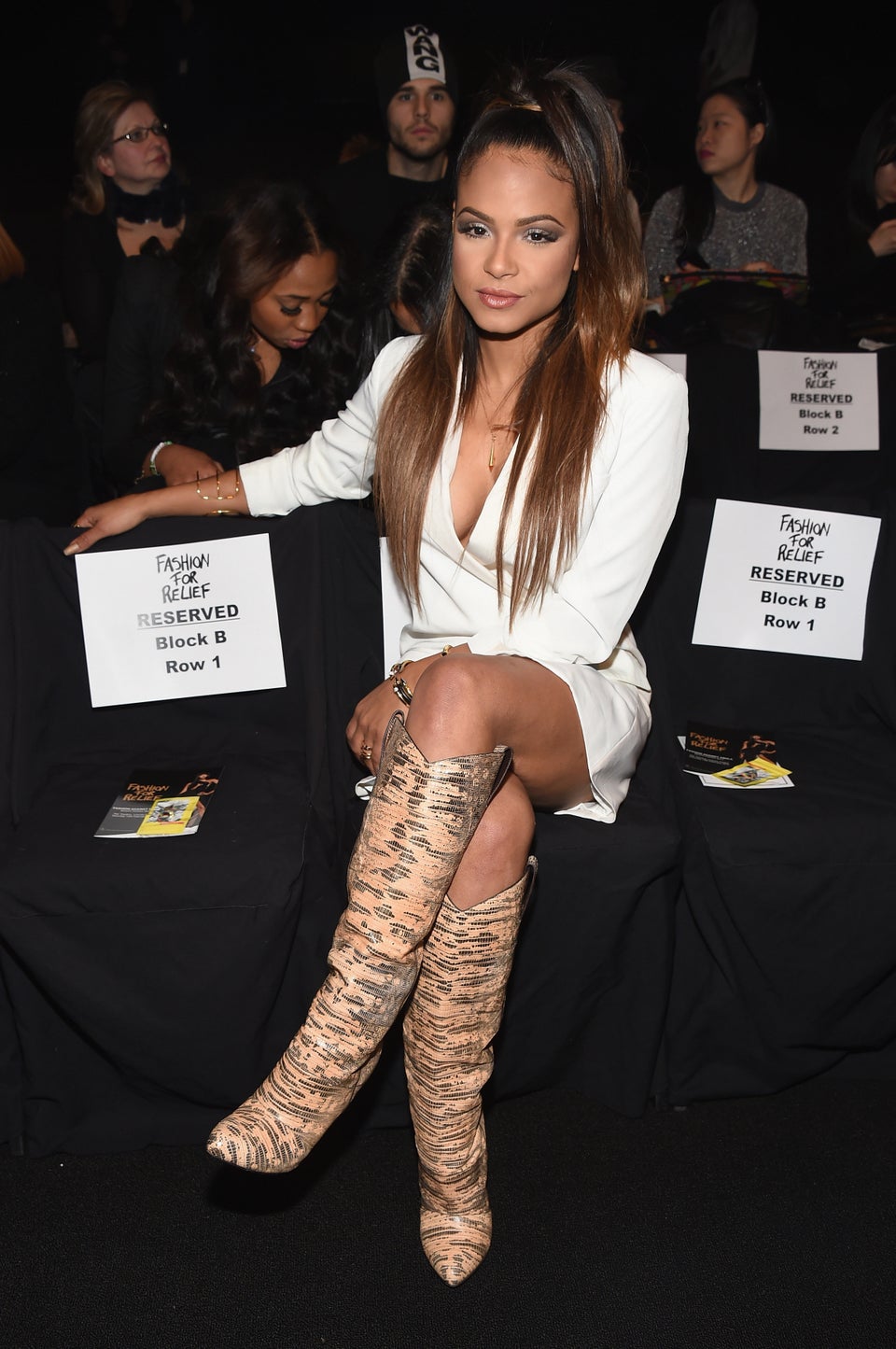 Theo Wargo via Getty Images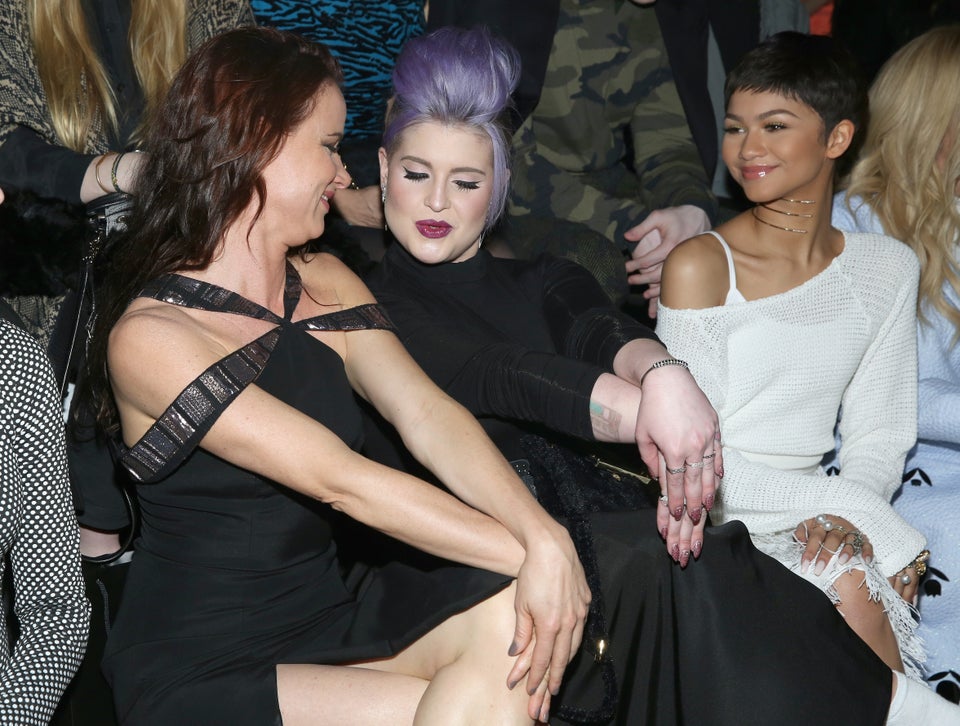 Cindy Ord via Getty Images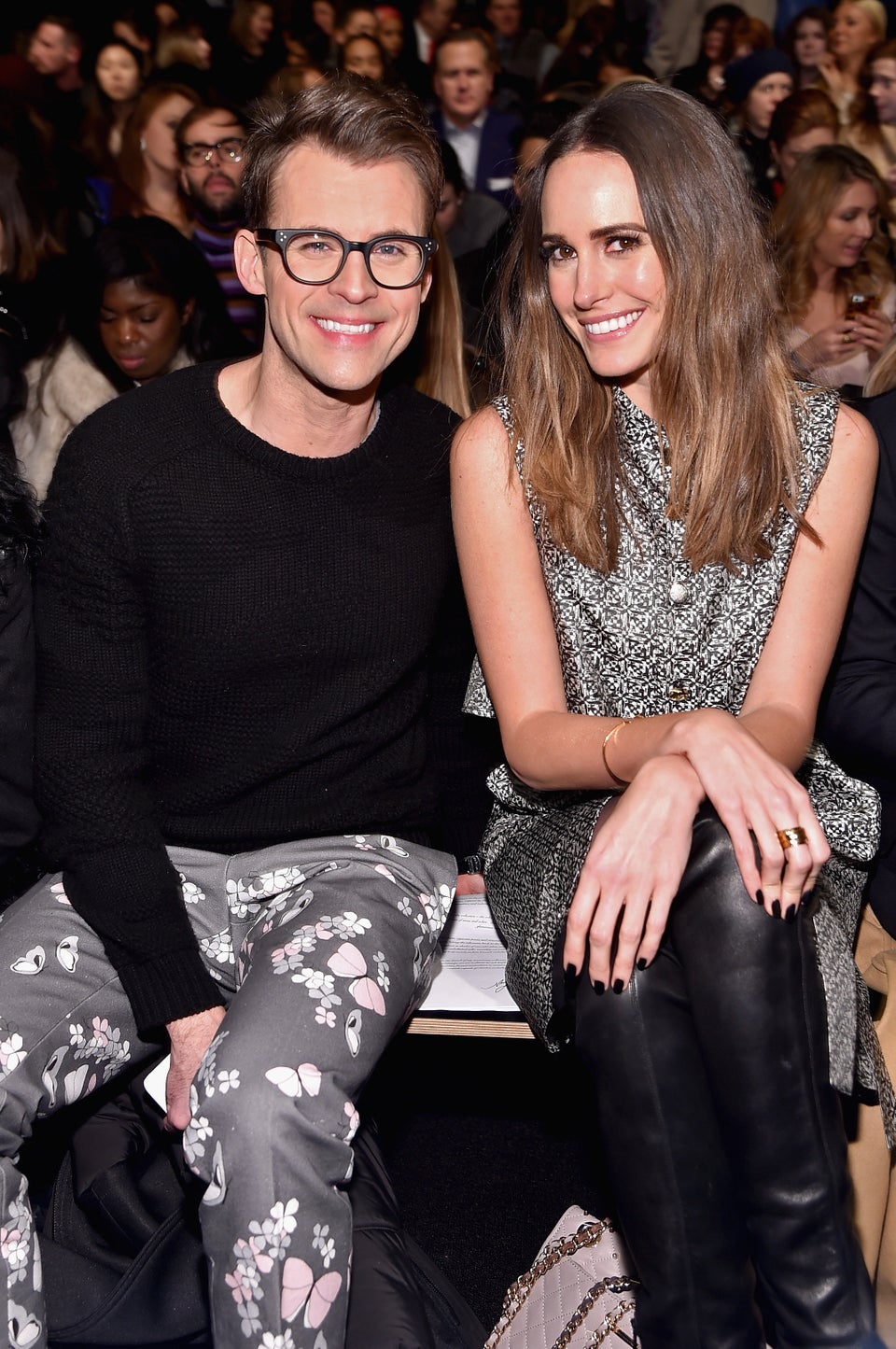 Mike Coppola via Getty Images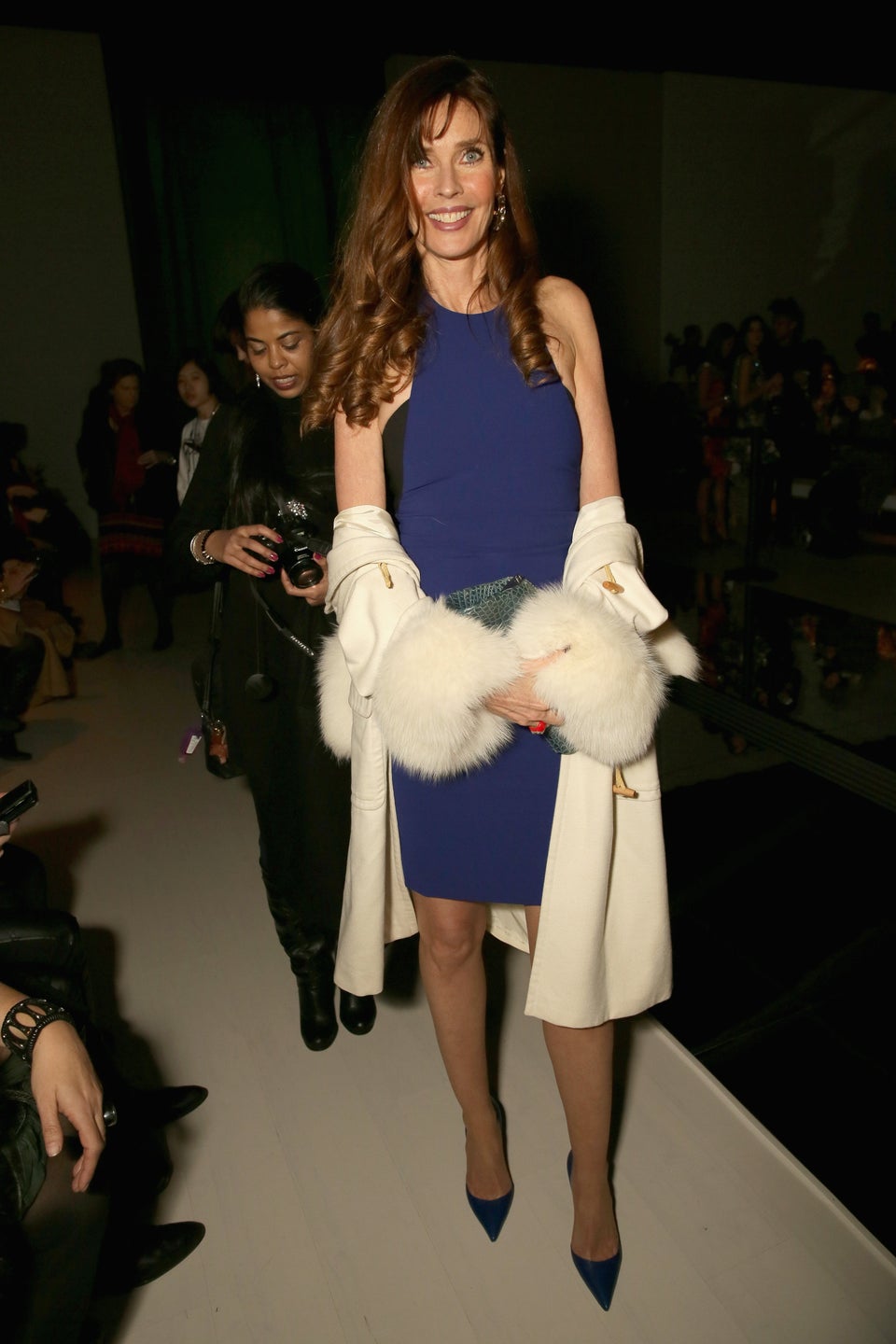 Chelsea Lauren via Getty Images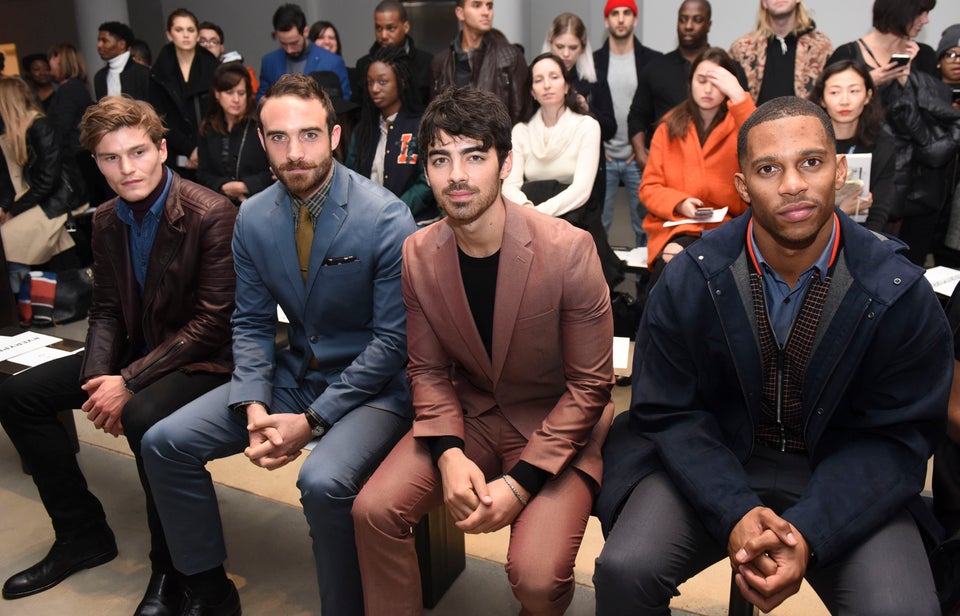 Vivien Killilea via Getty Images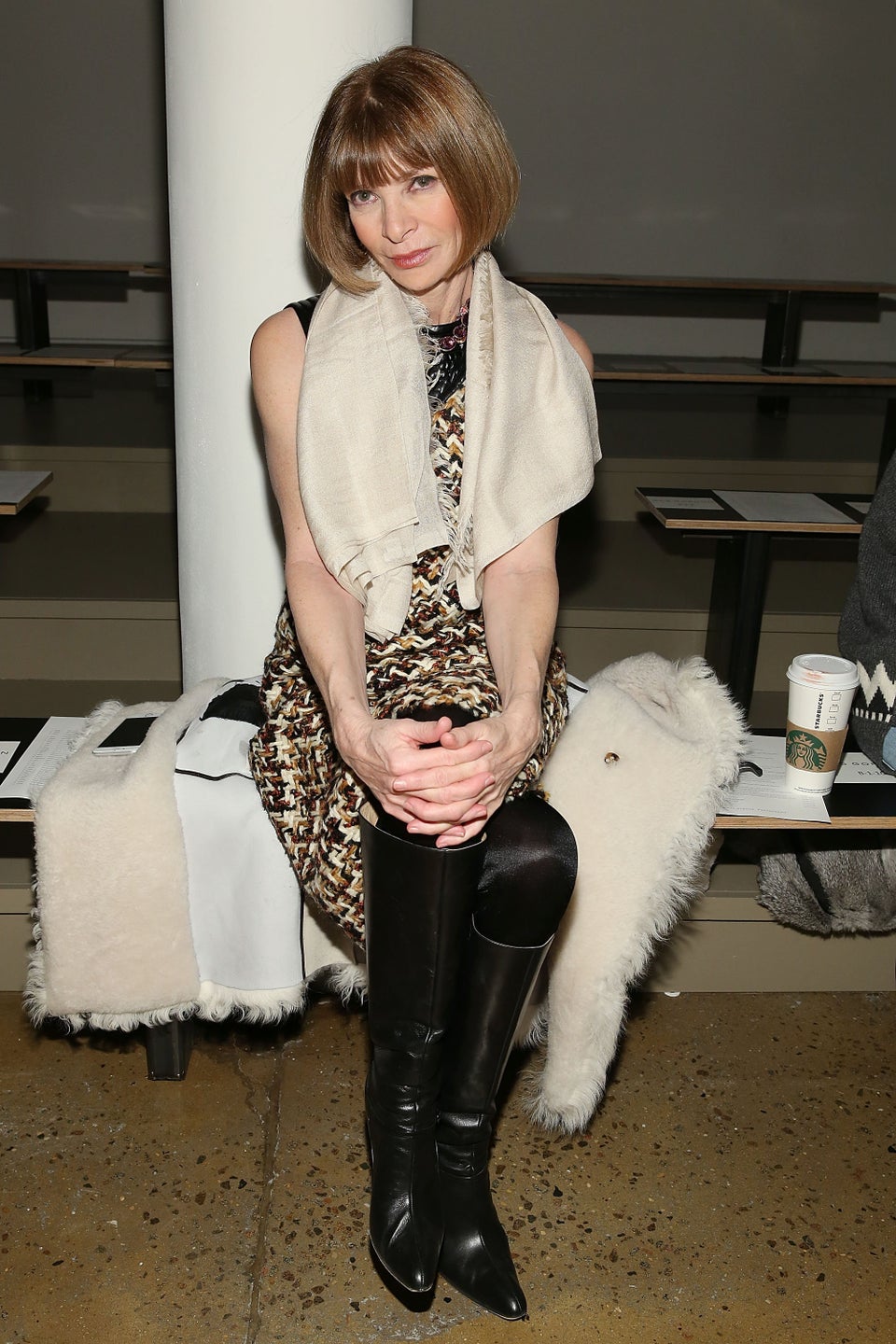 Mireya Acierto via Getty Images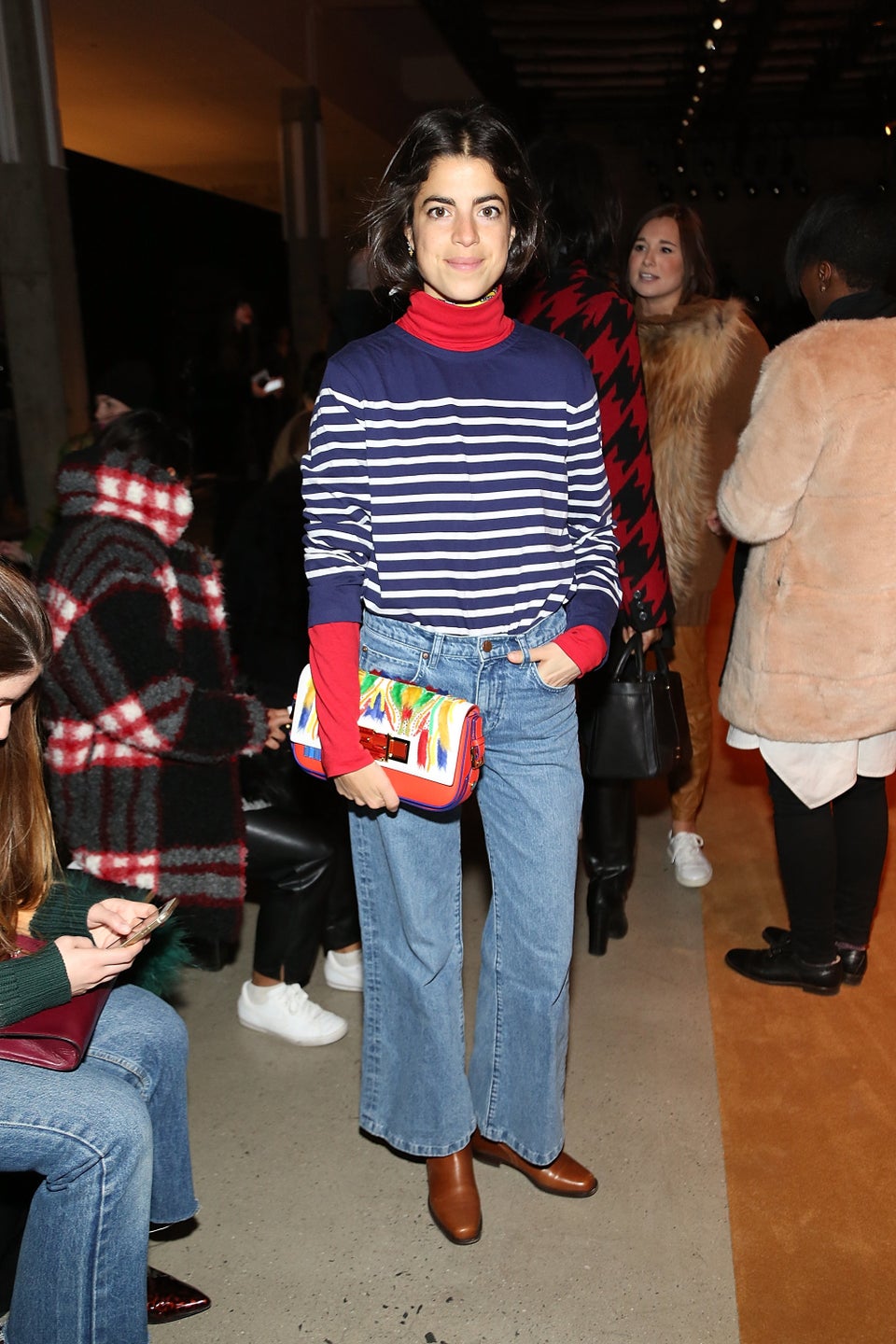 Monica Schipper via Getty Images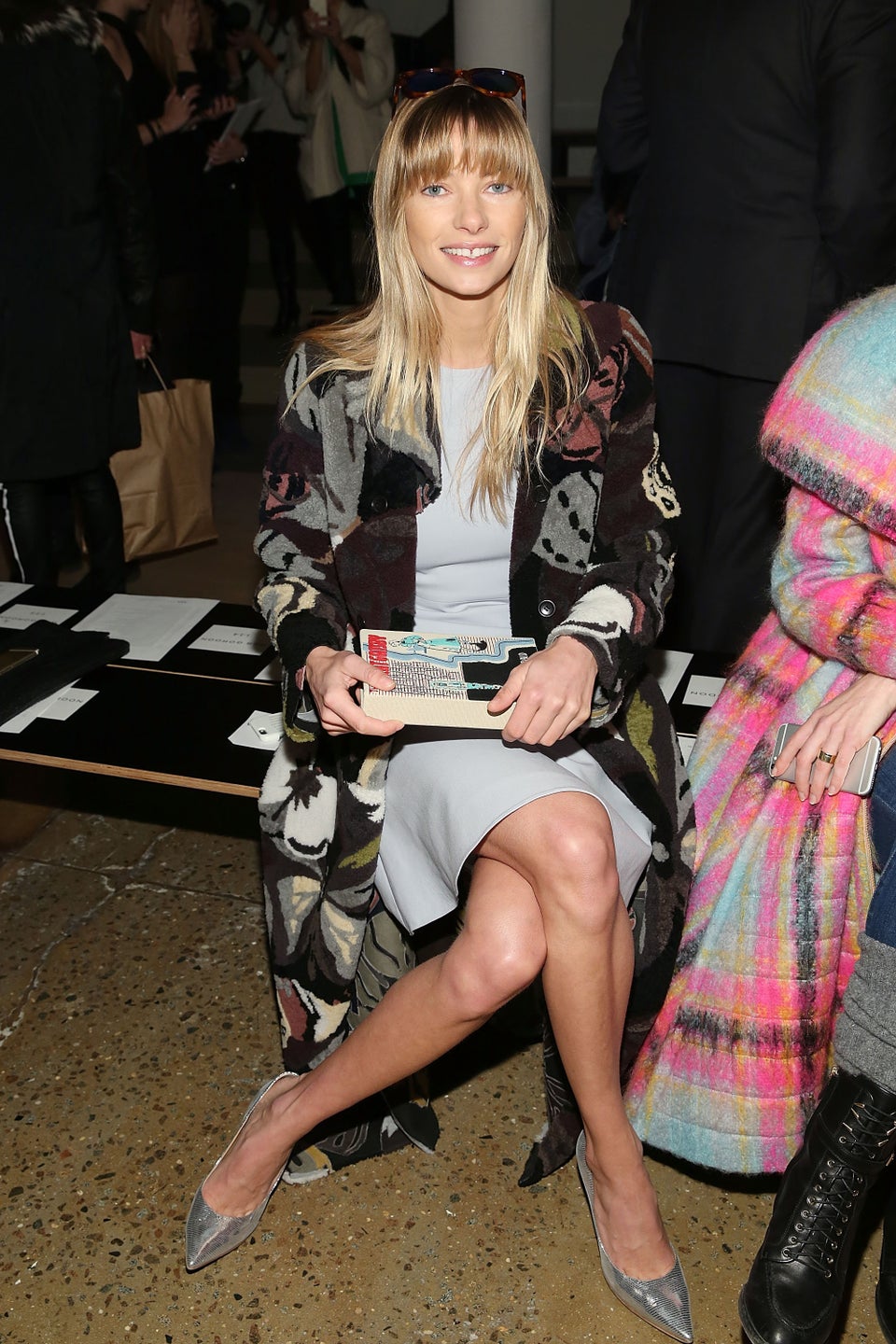 Mireya Acierto via Getty Images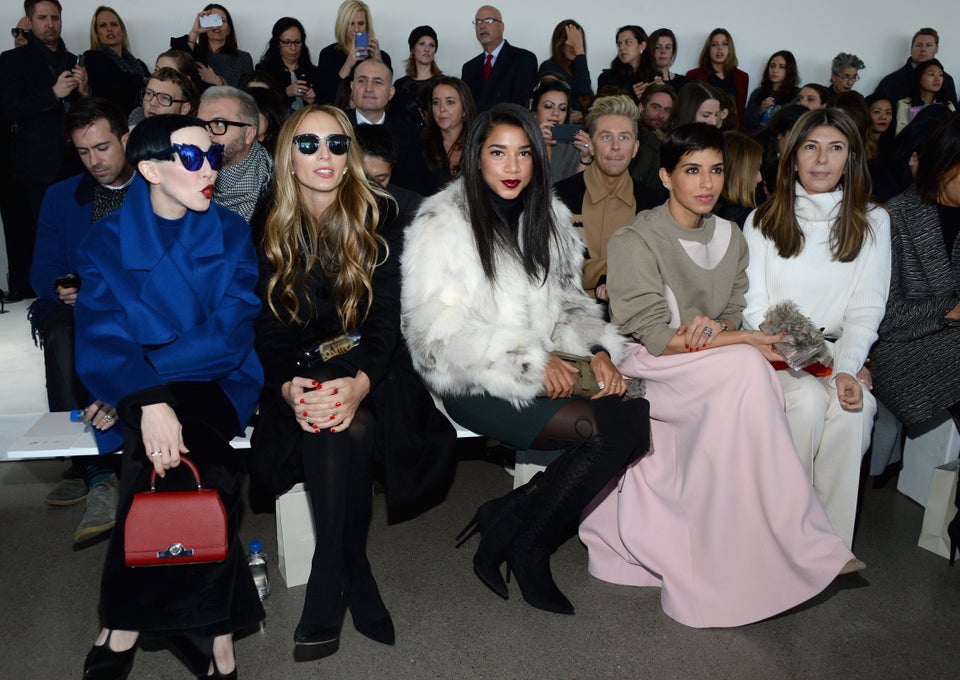 Ben Gabbe via Getty Images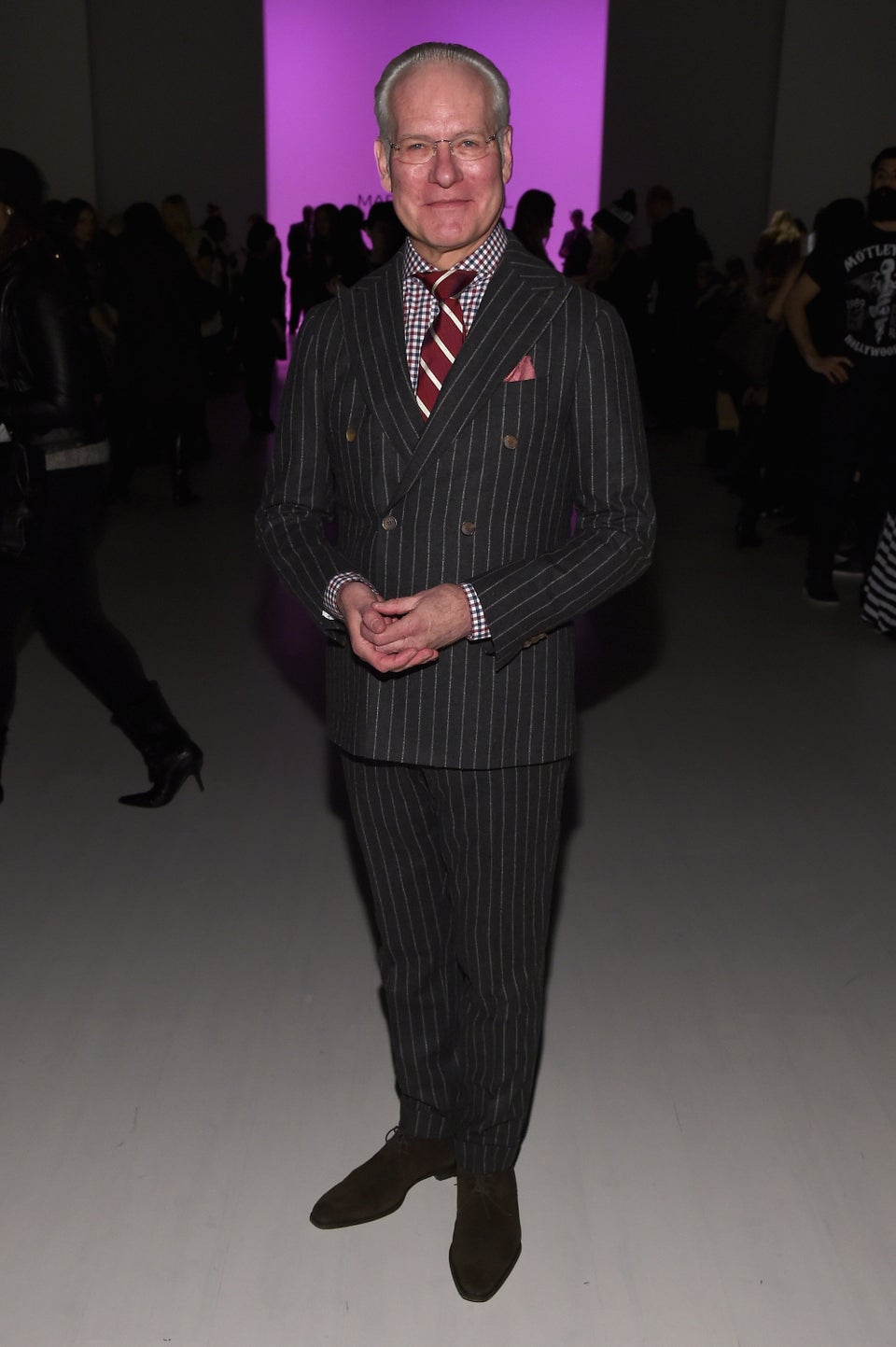 Larry Busacca via Getty Images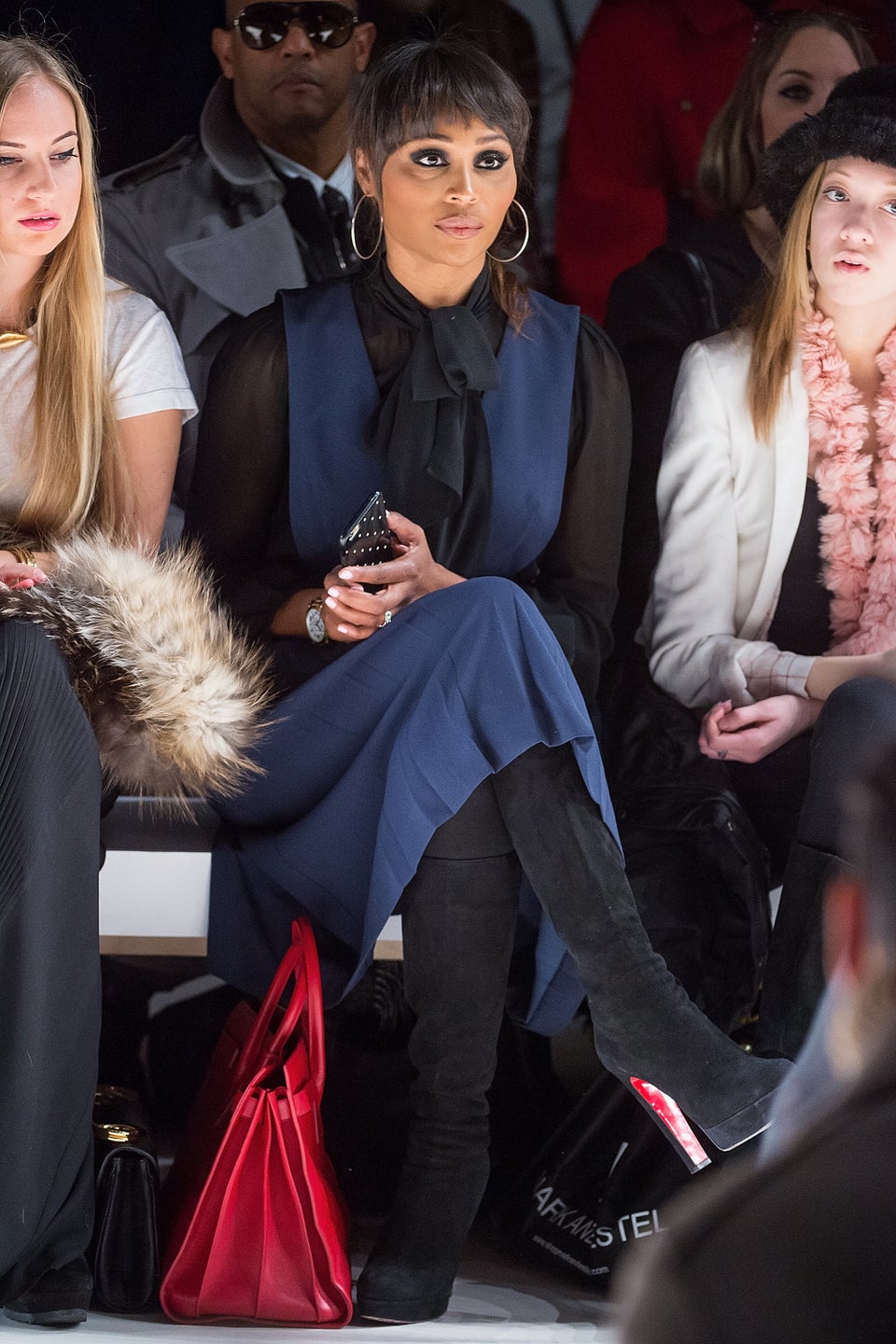 Michael Stewart via Getty Images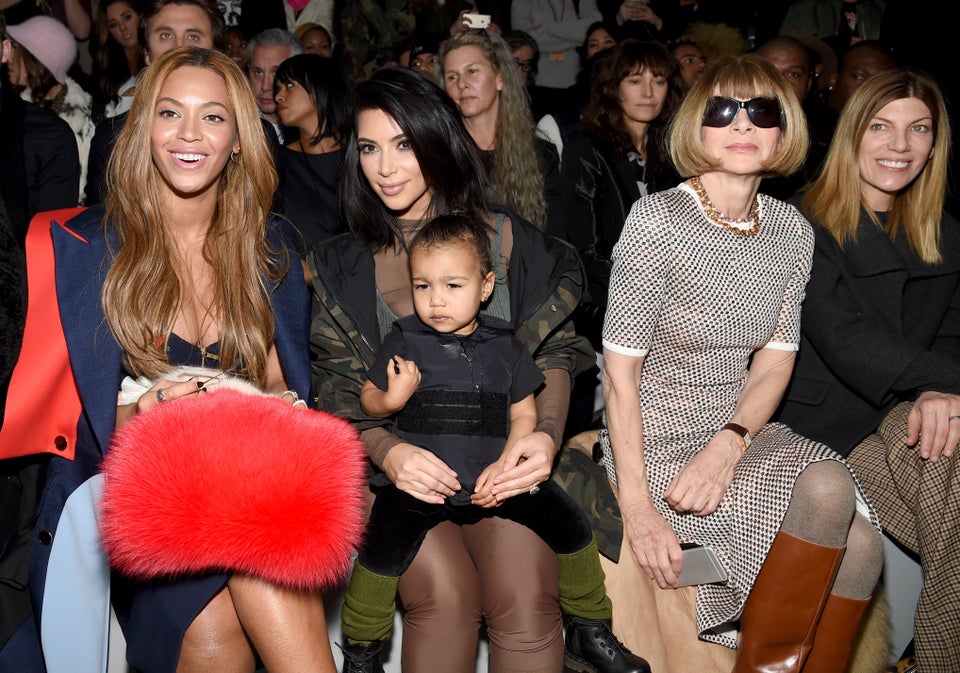 Dimitrios Kambouris via Getty Images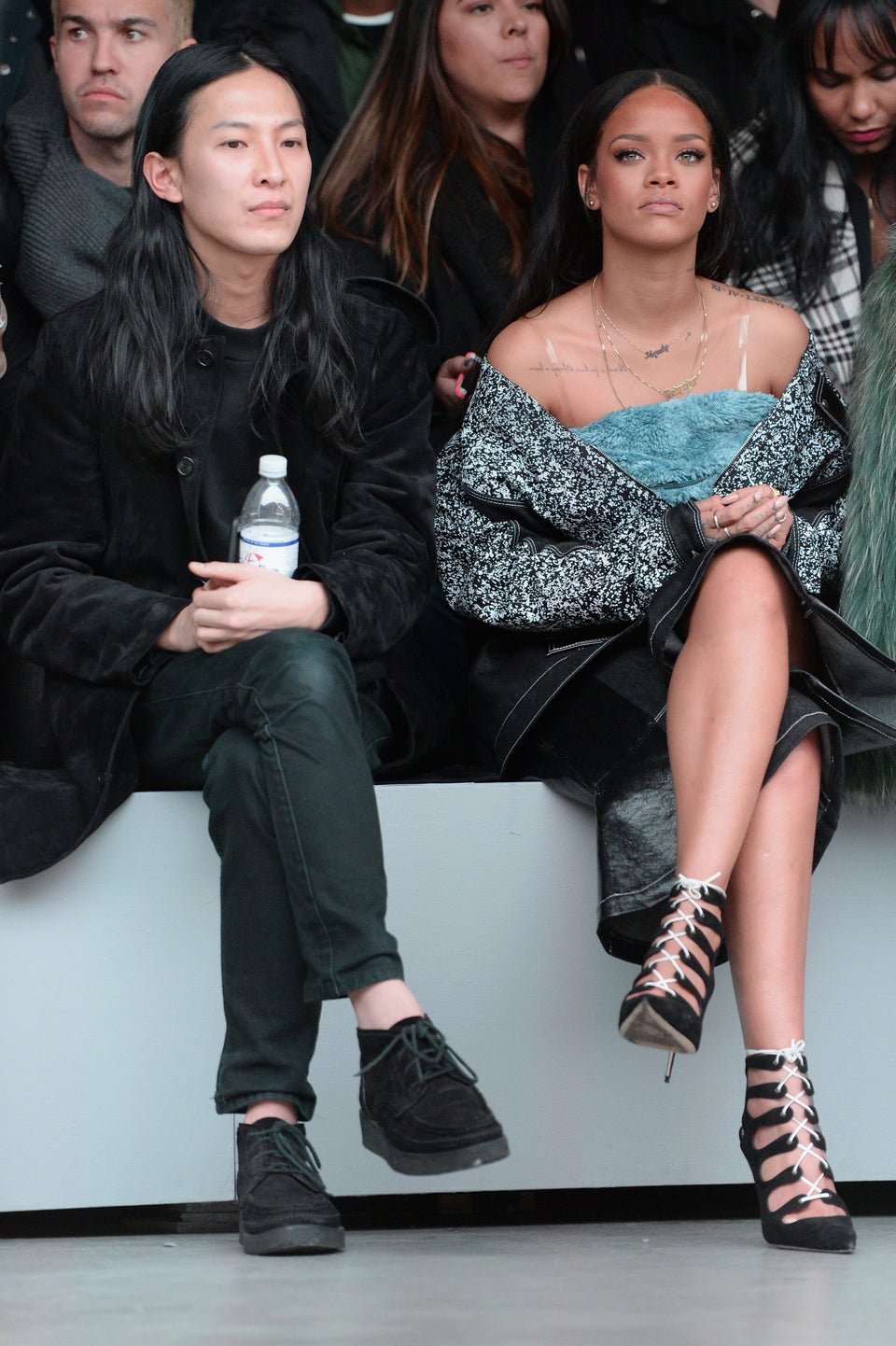 Kevin Mazur via Getty Images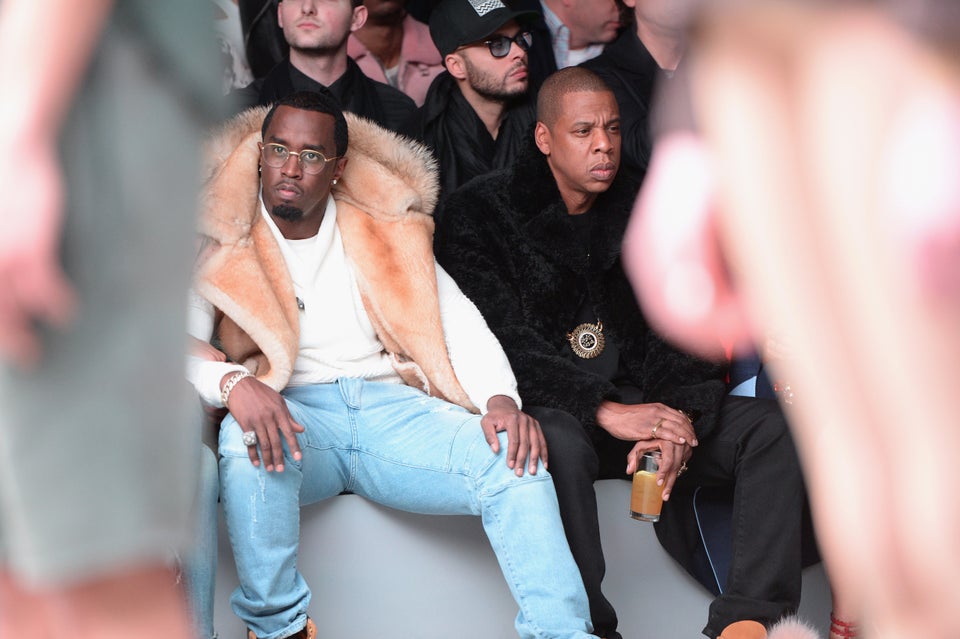 Kevin Mazur via Getty Images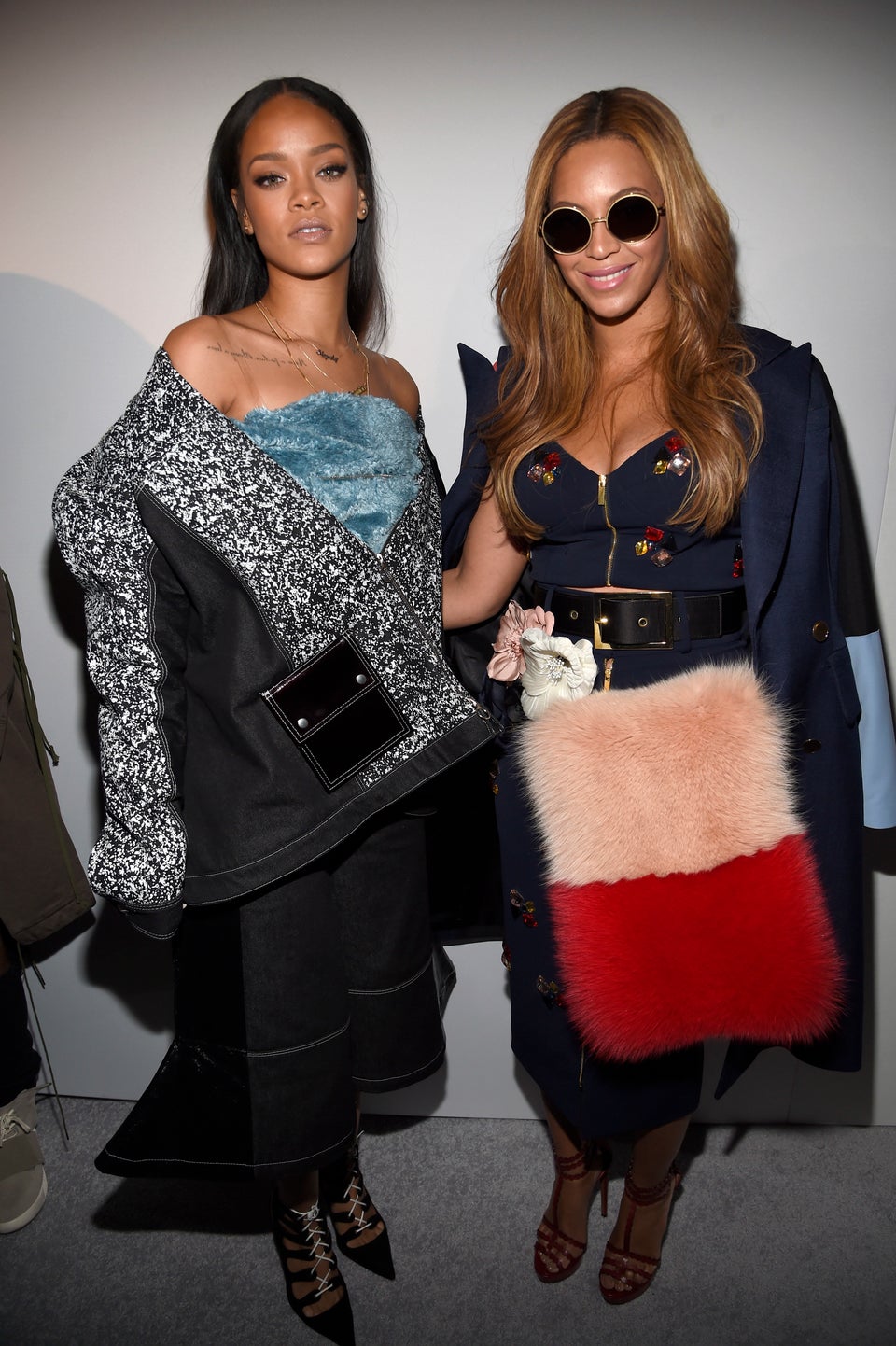 Kevin Mazur via Getty Images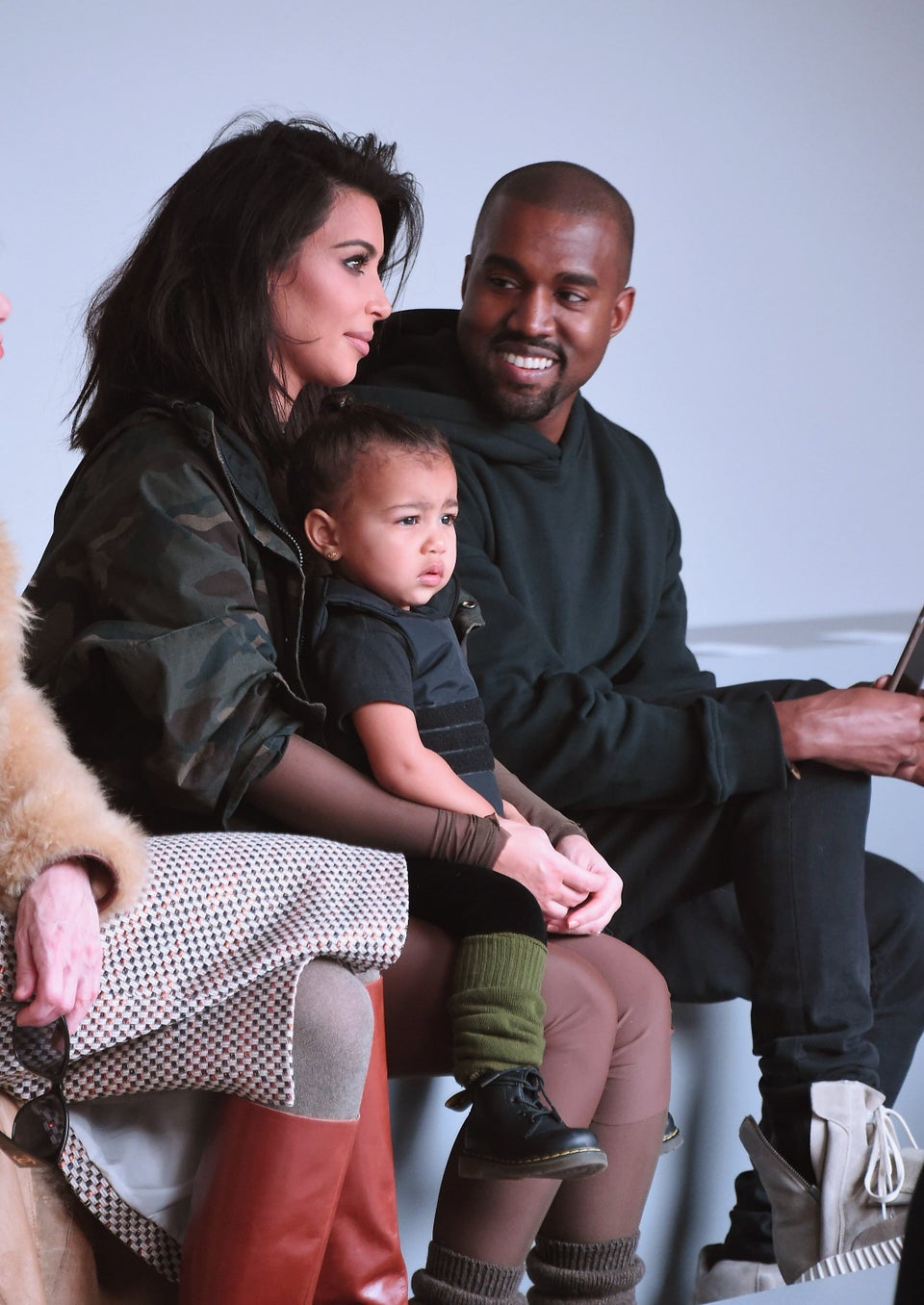 Gary Gershoff via Getty Images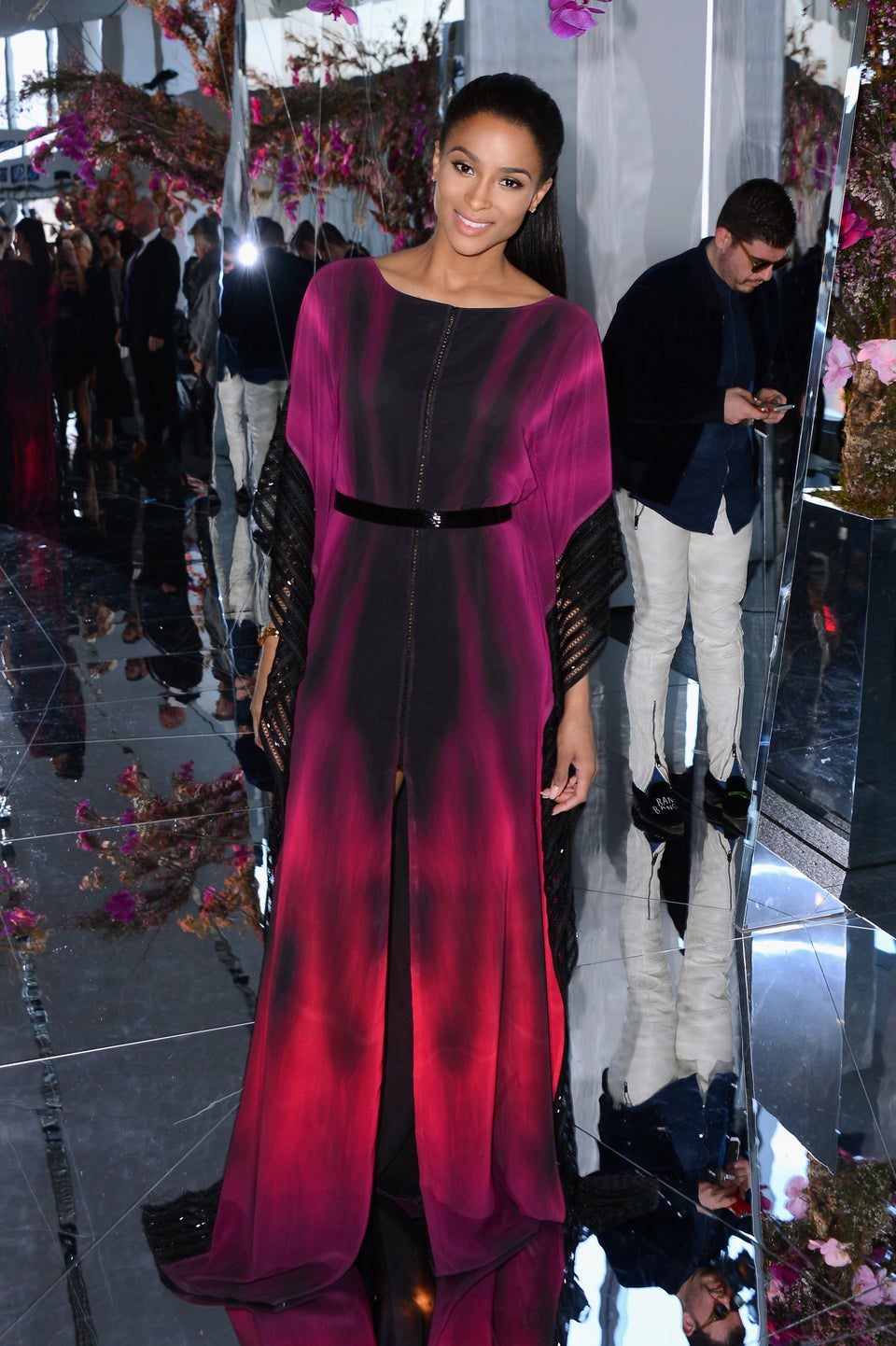 Stephen Lovekin via Getty Images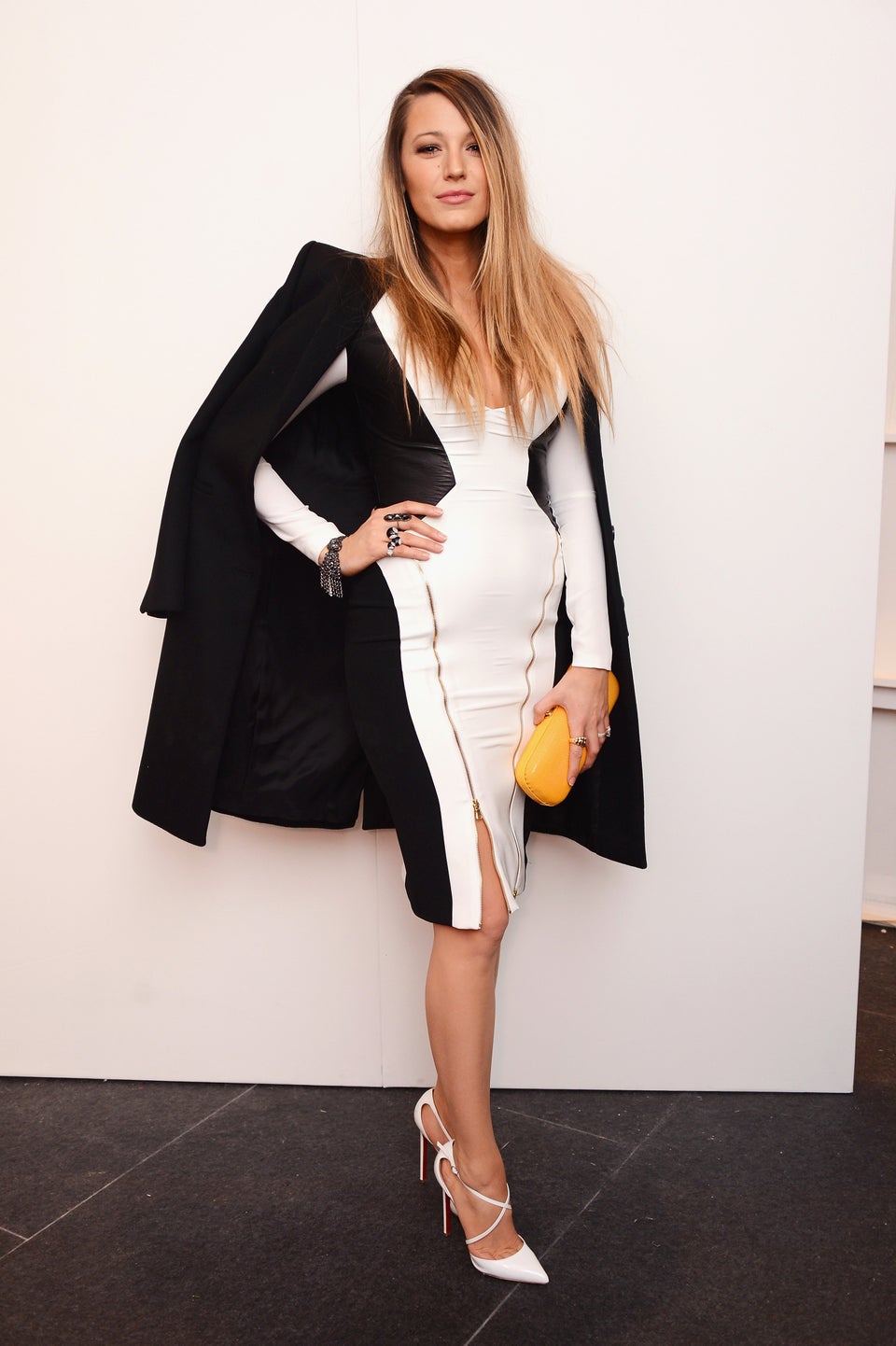 Stephen Lovekin via Getty Images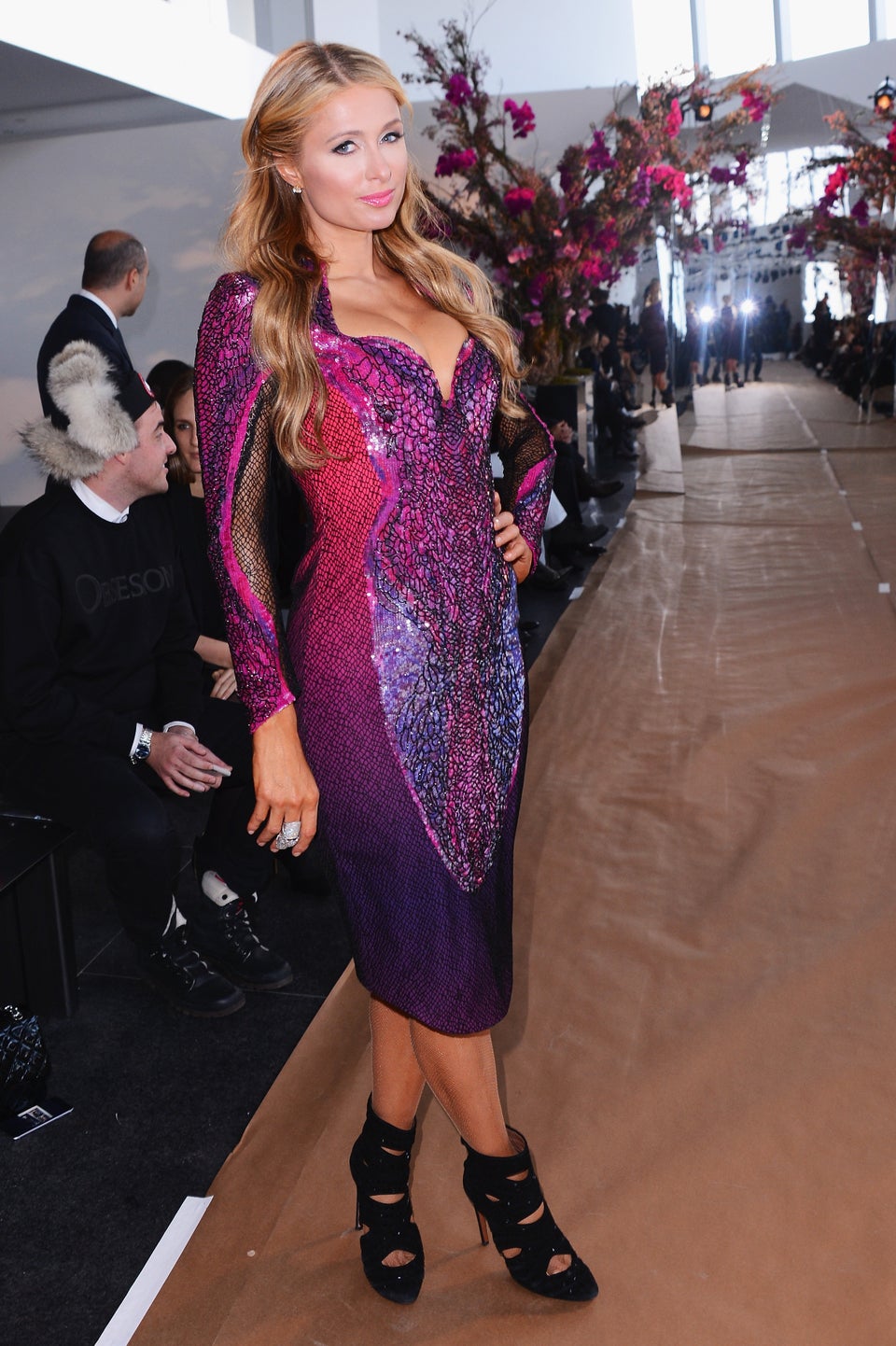 Stephen Lovekin via Getty Images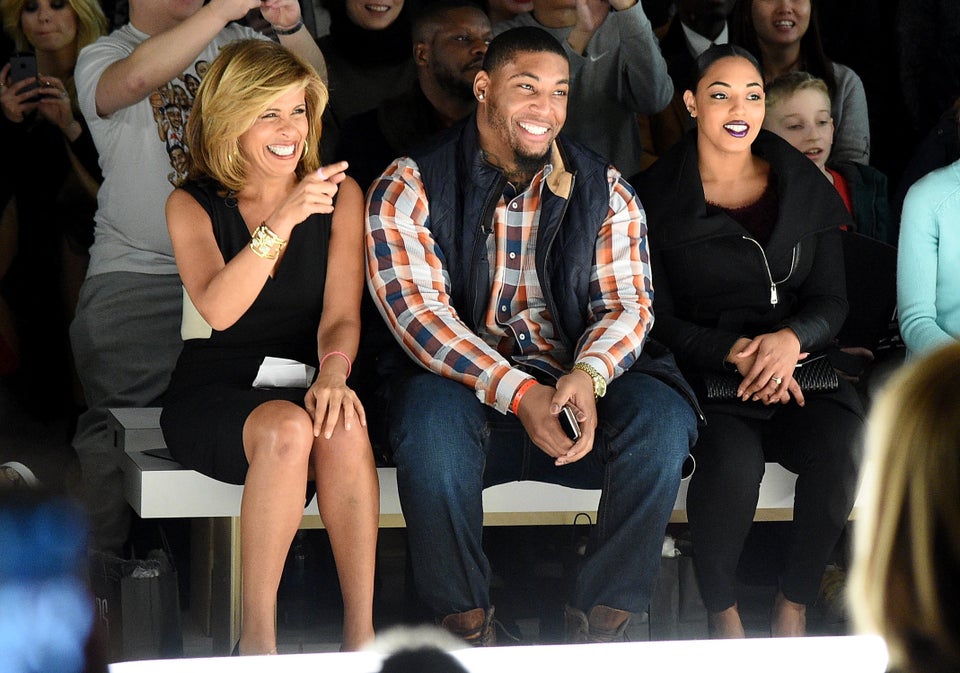 Andrew H. Walker via Getty Images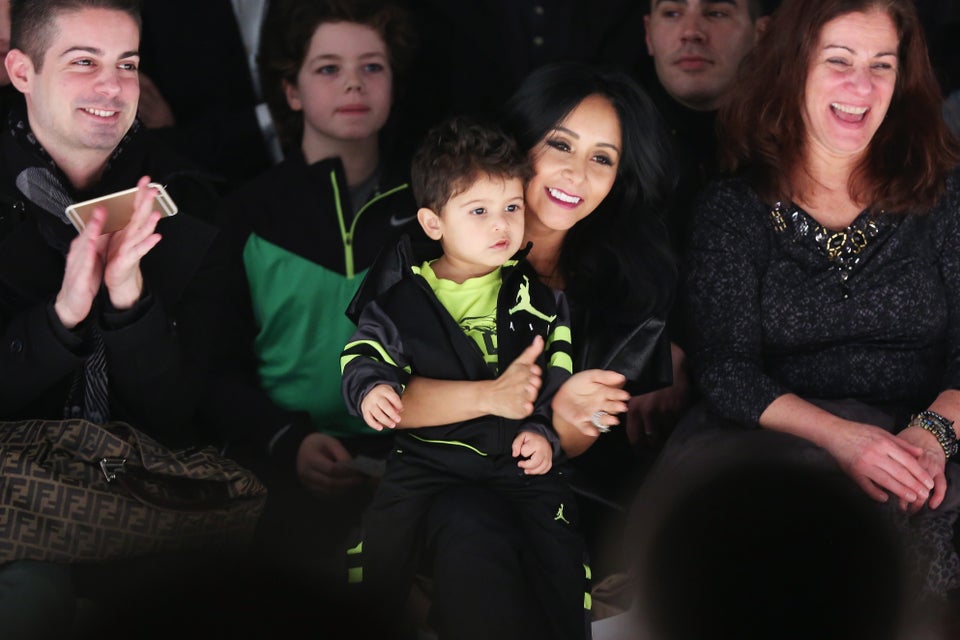 Cindy Ord via Getty Images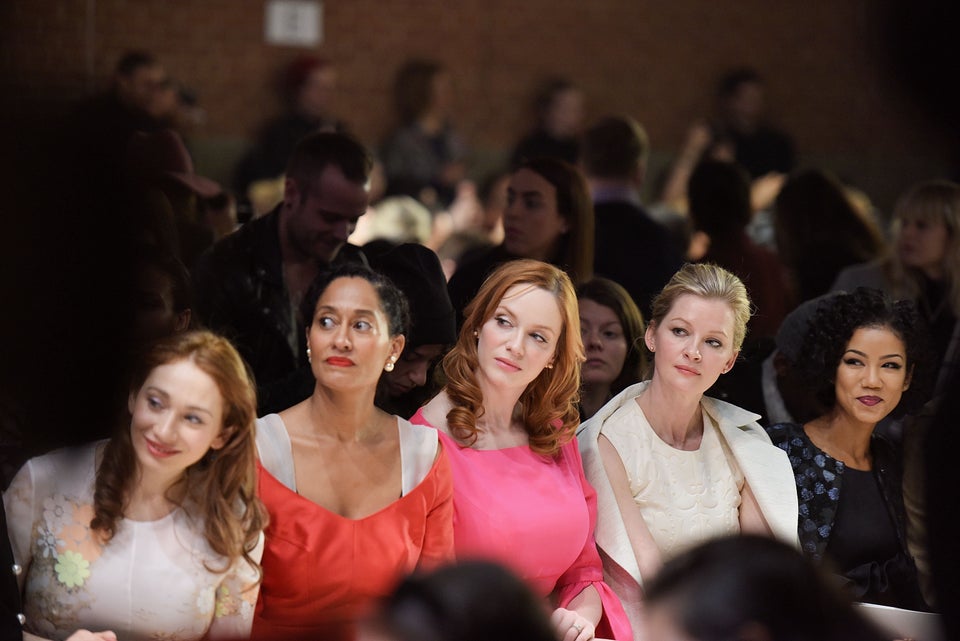 Grant Lamos IV via Getty Images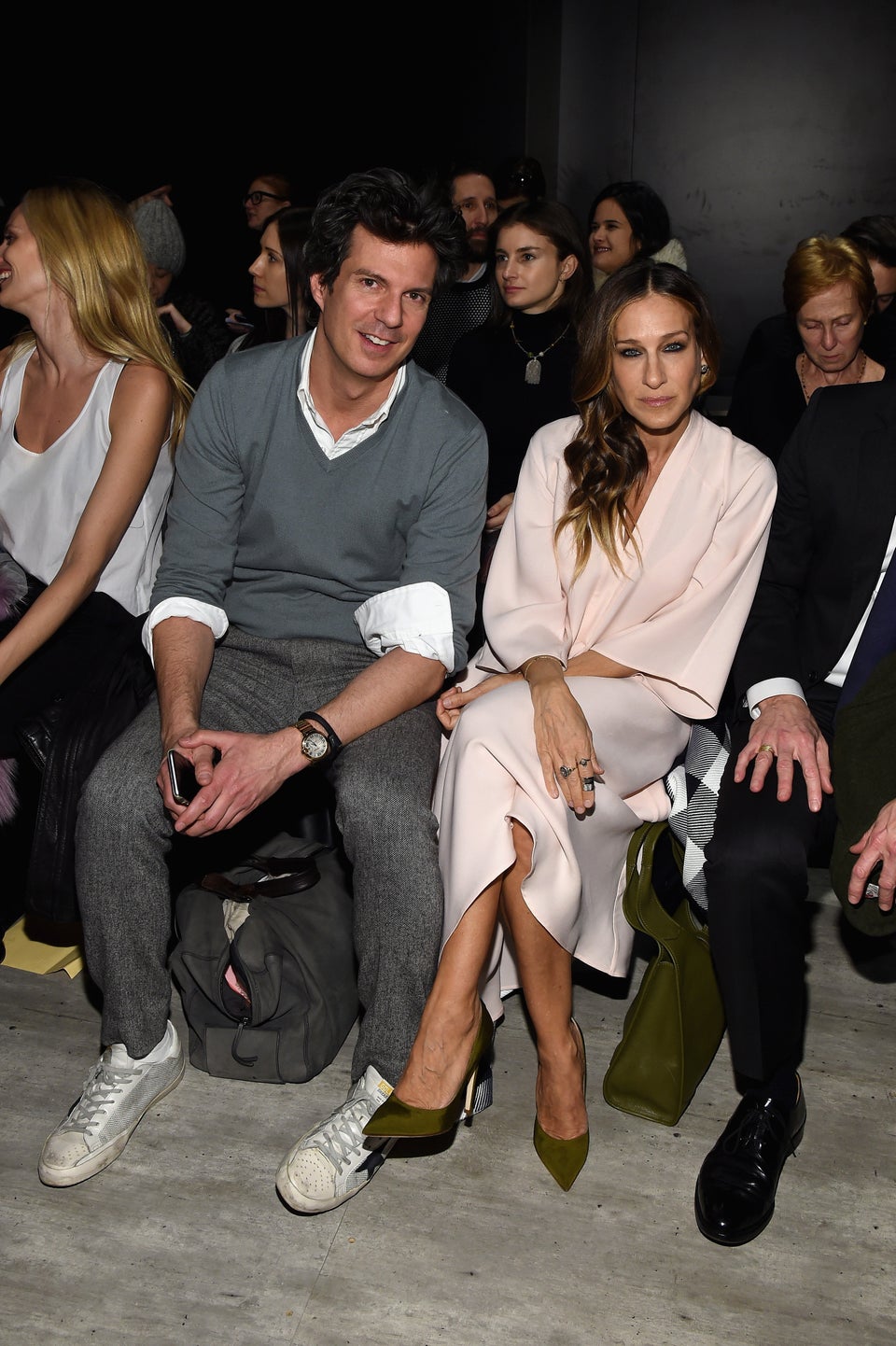 Larry Busacca via Getty Images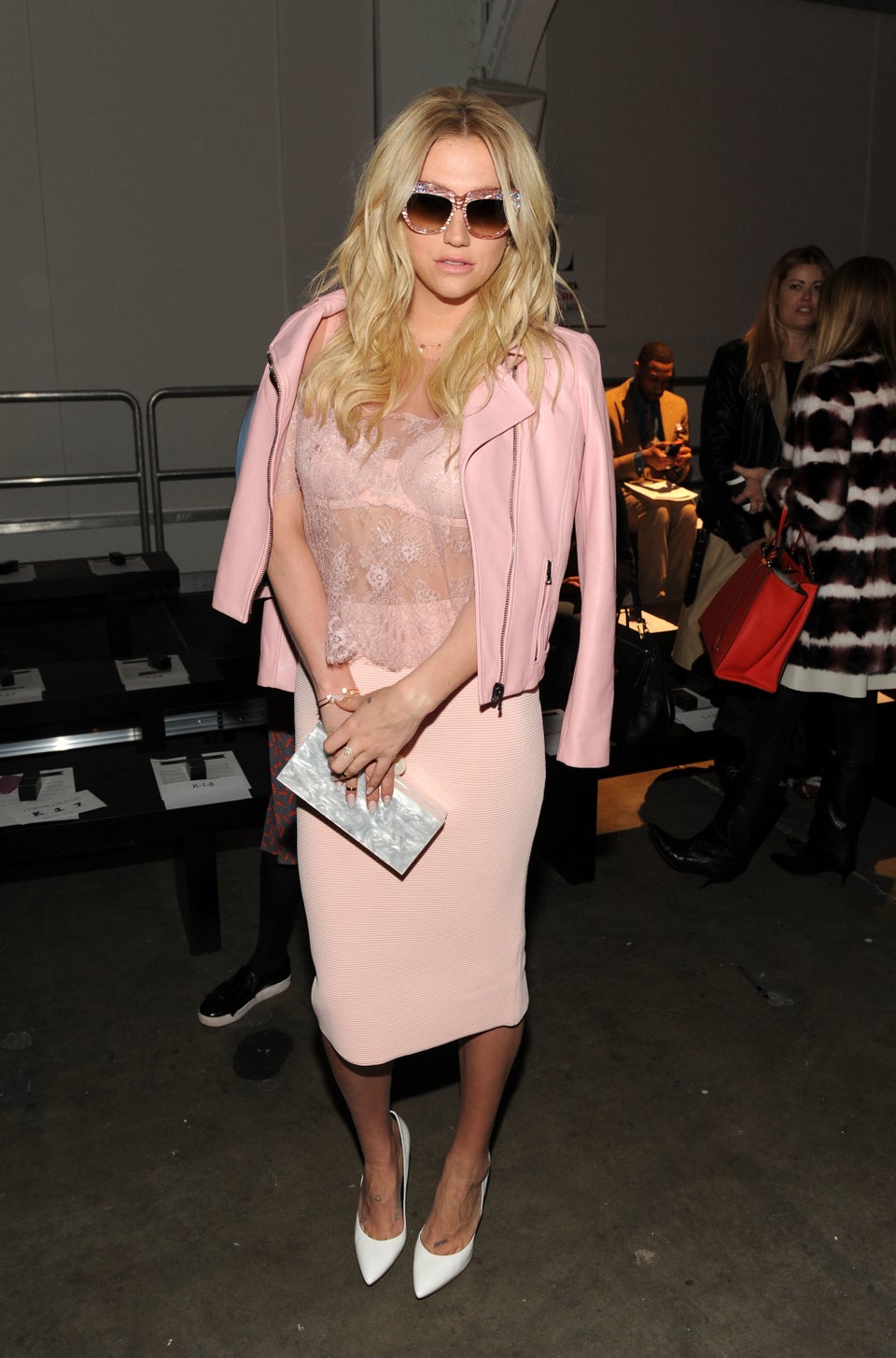 Craig Barritt/Getty Images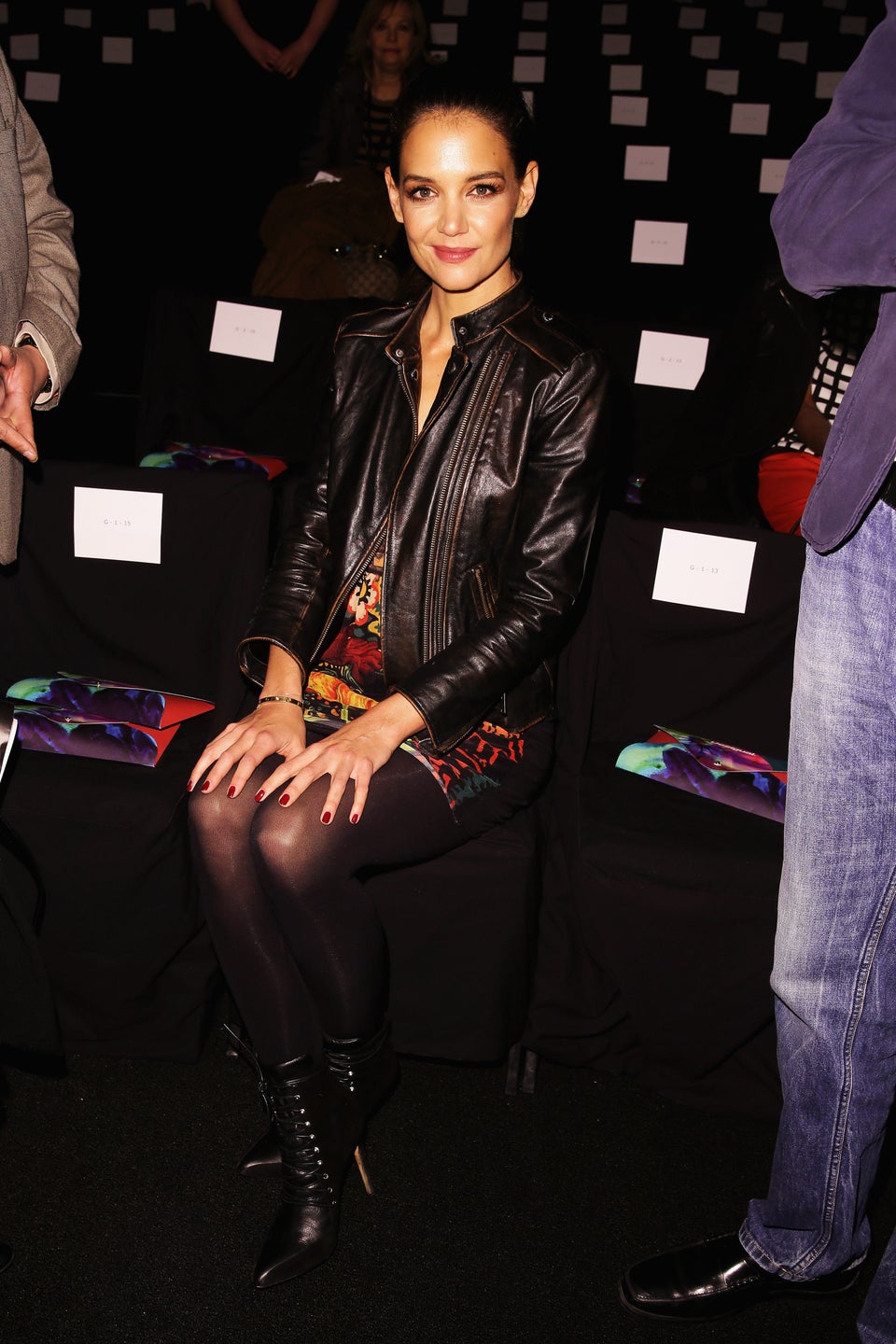 Chelsea Lauren via Getty Images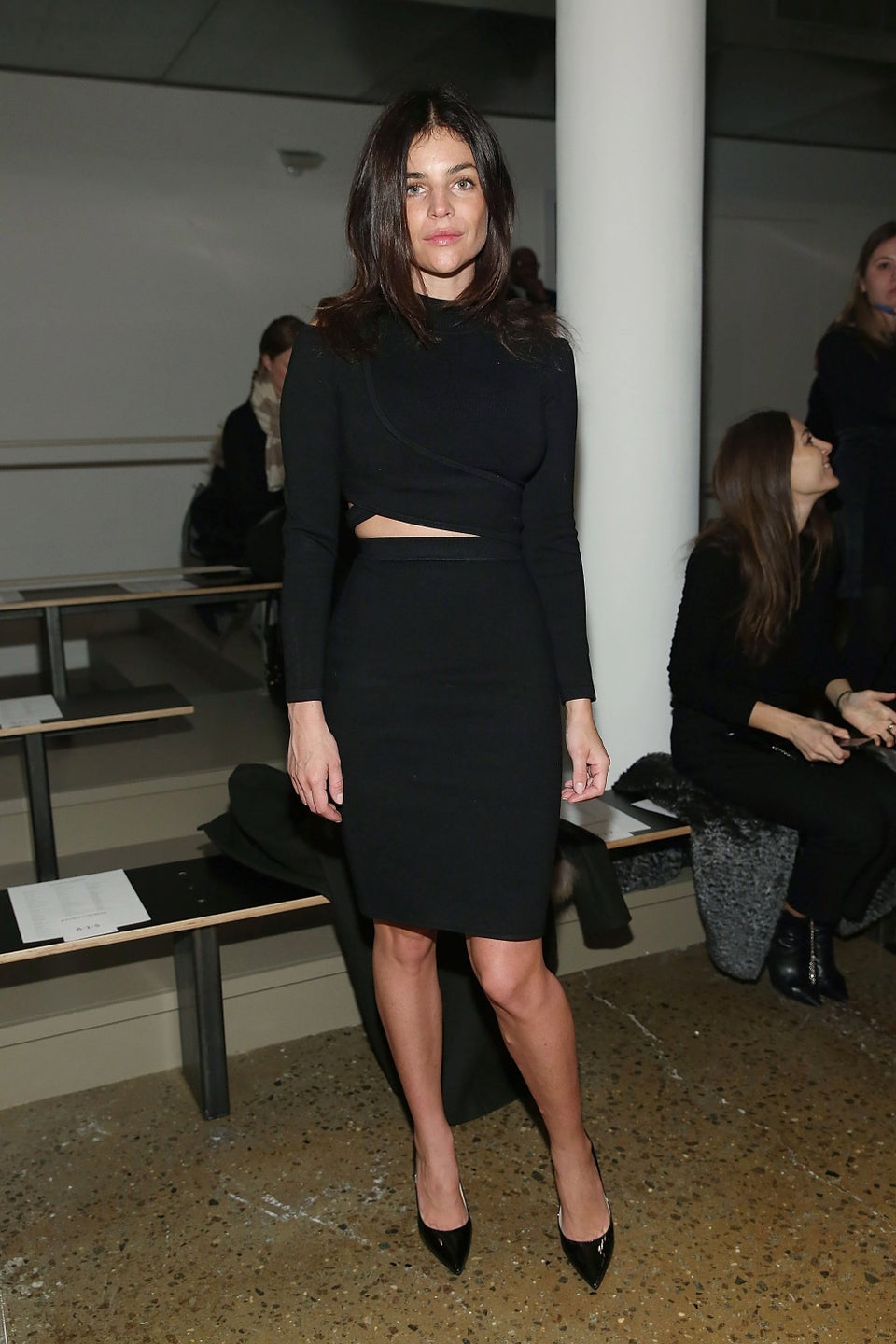 Mireya Acierto via Getty Images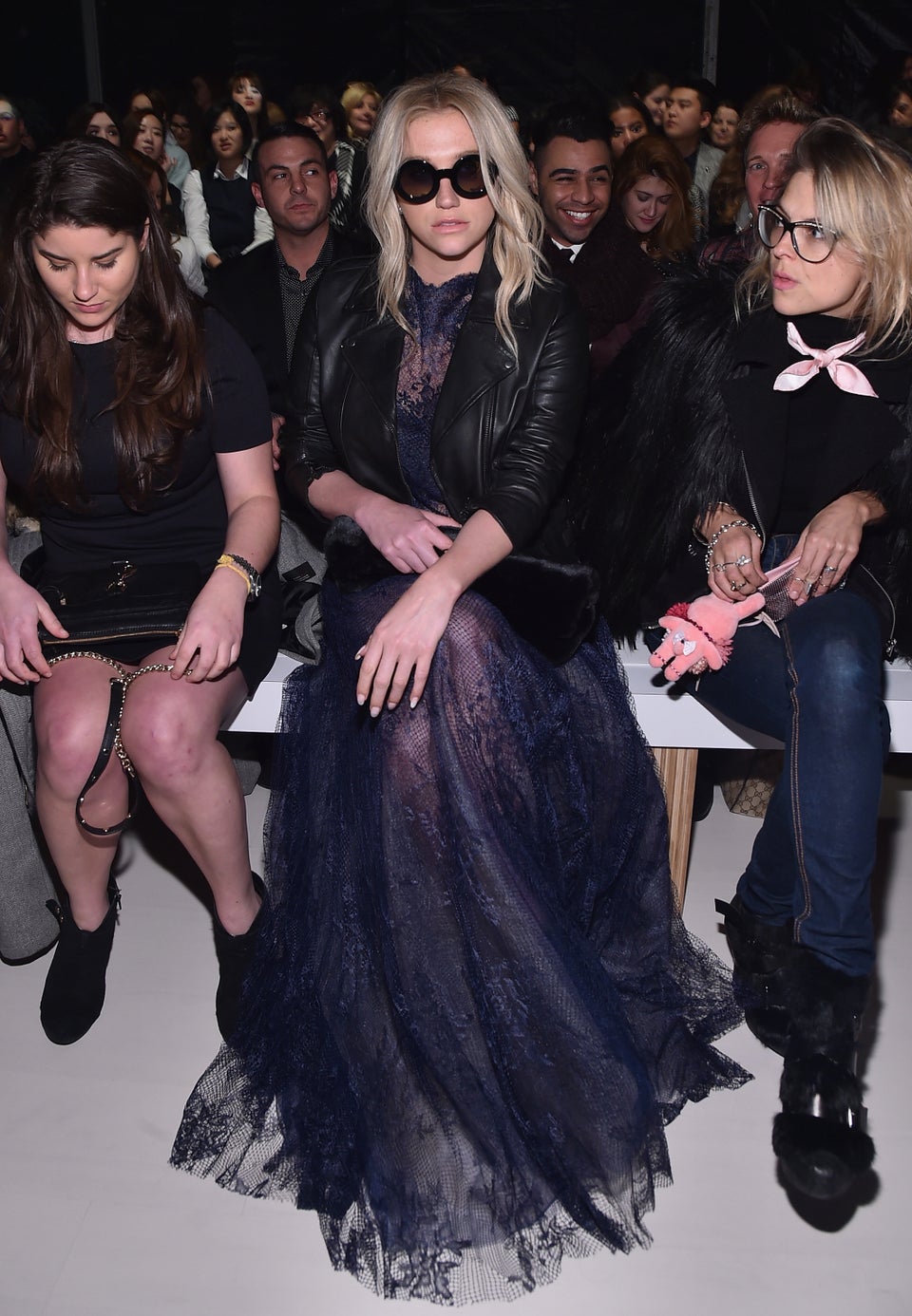 Mike Coppola via Getty Images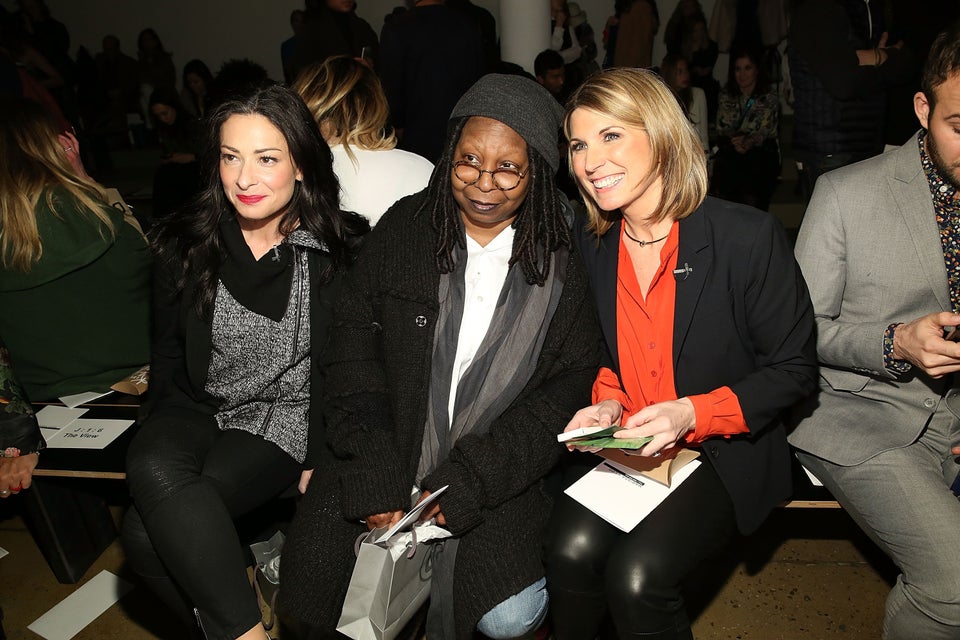 Mireya Acierto via Getty Images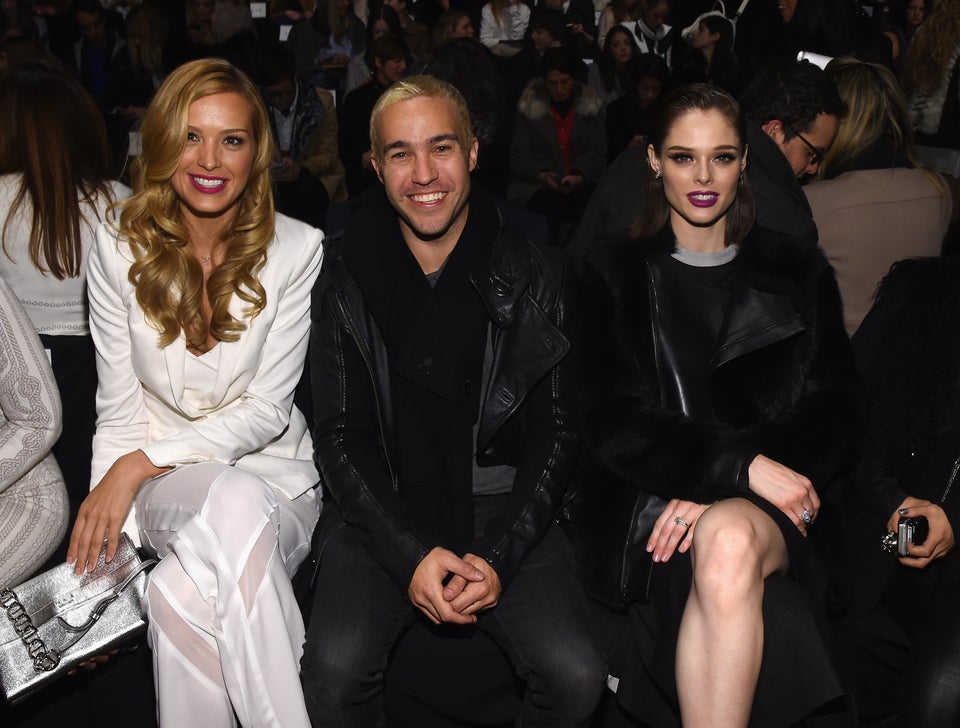 Larry Busacca via Getty Images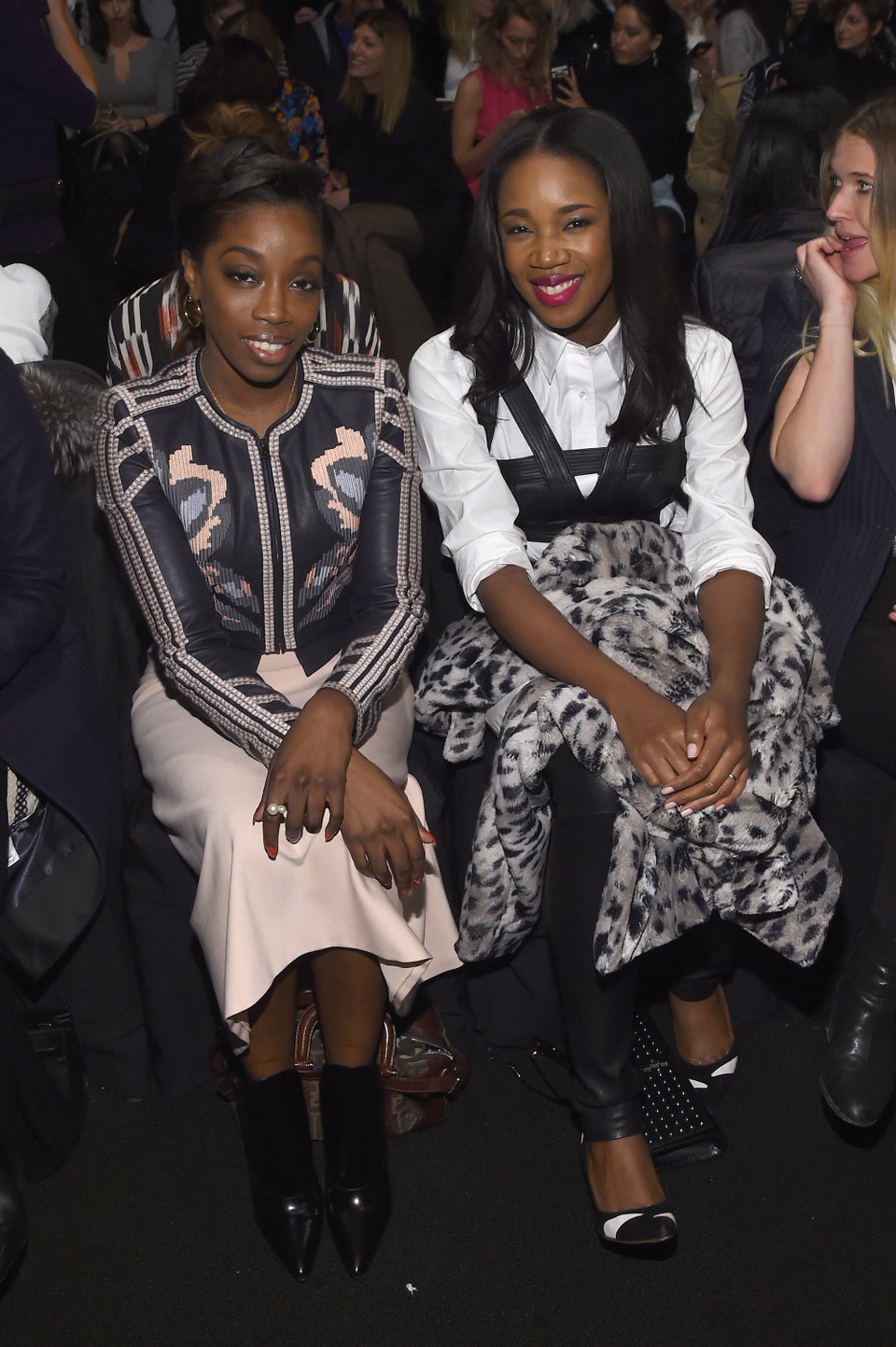 Larry Busacca via Getty Images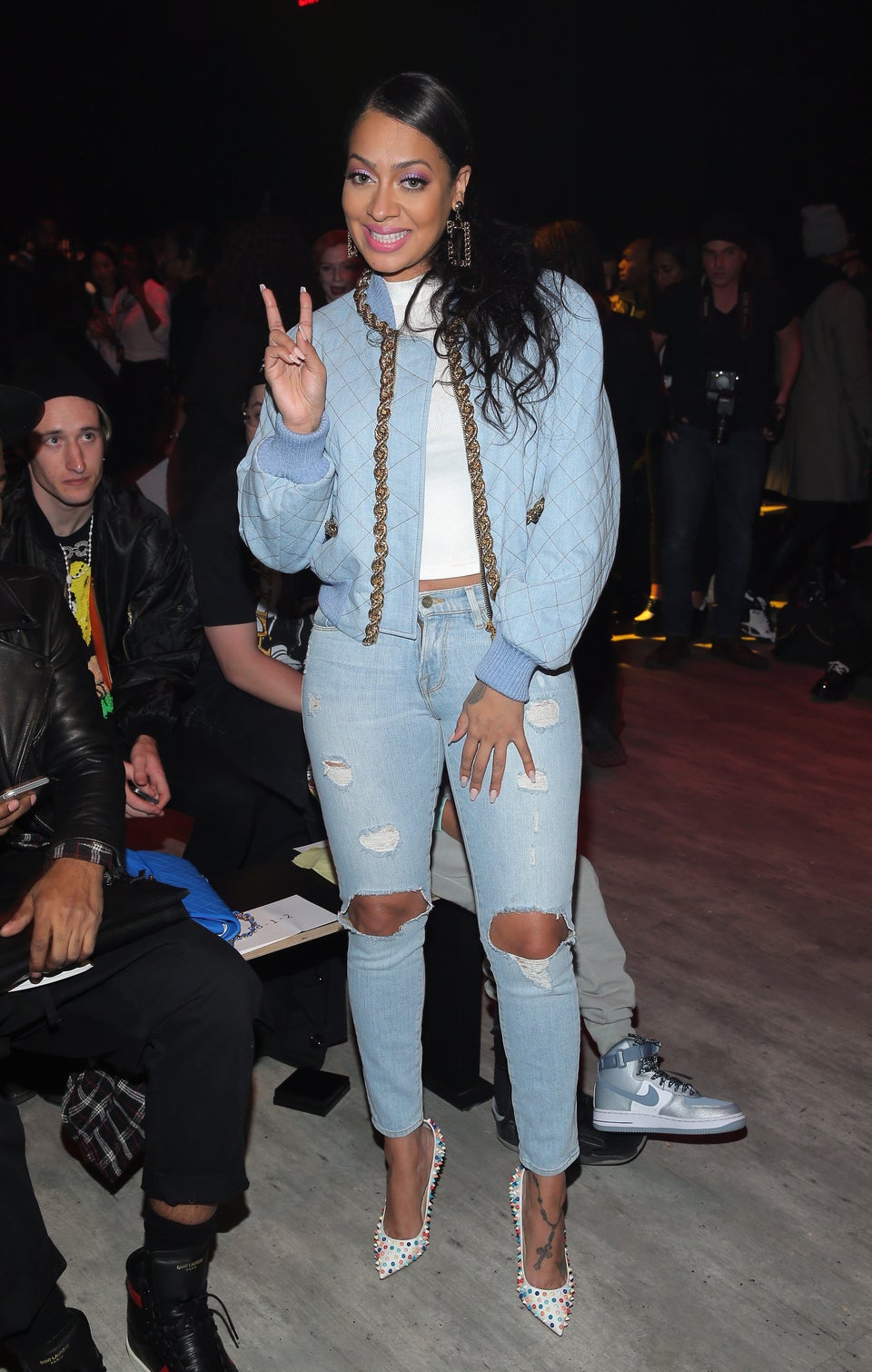 Jemal Countess via Getty Images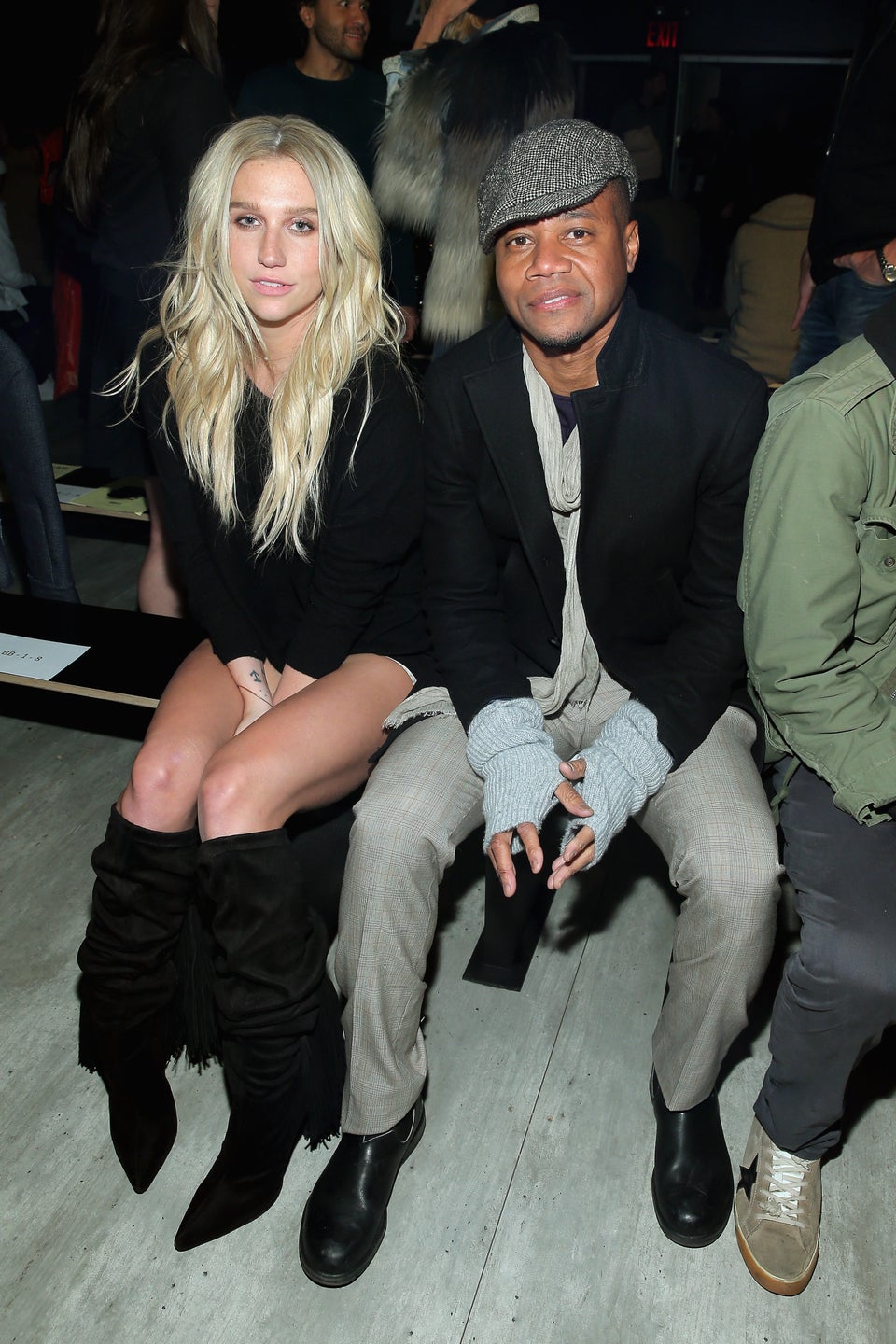 Jemal Countess via Getty Images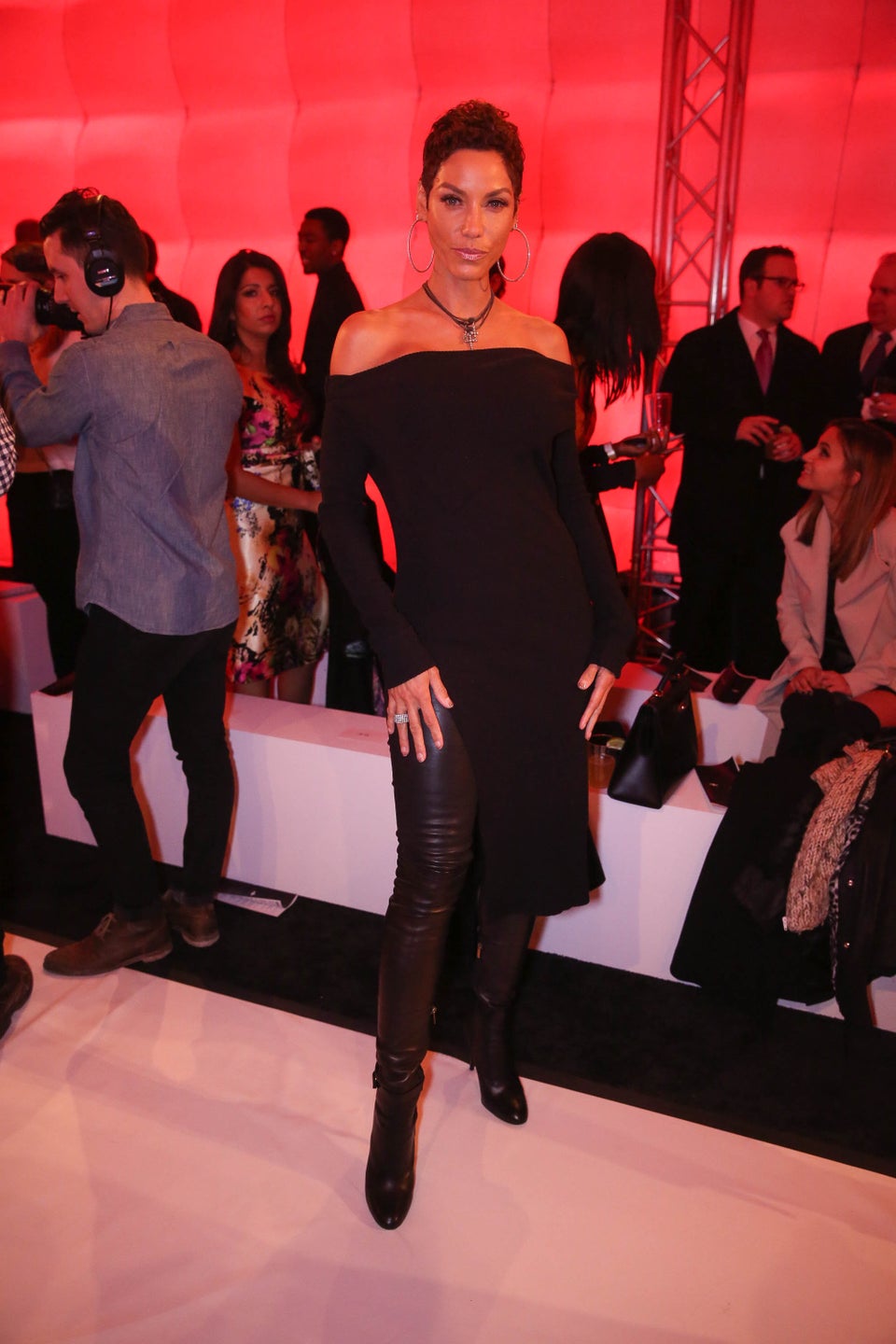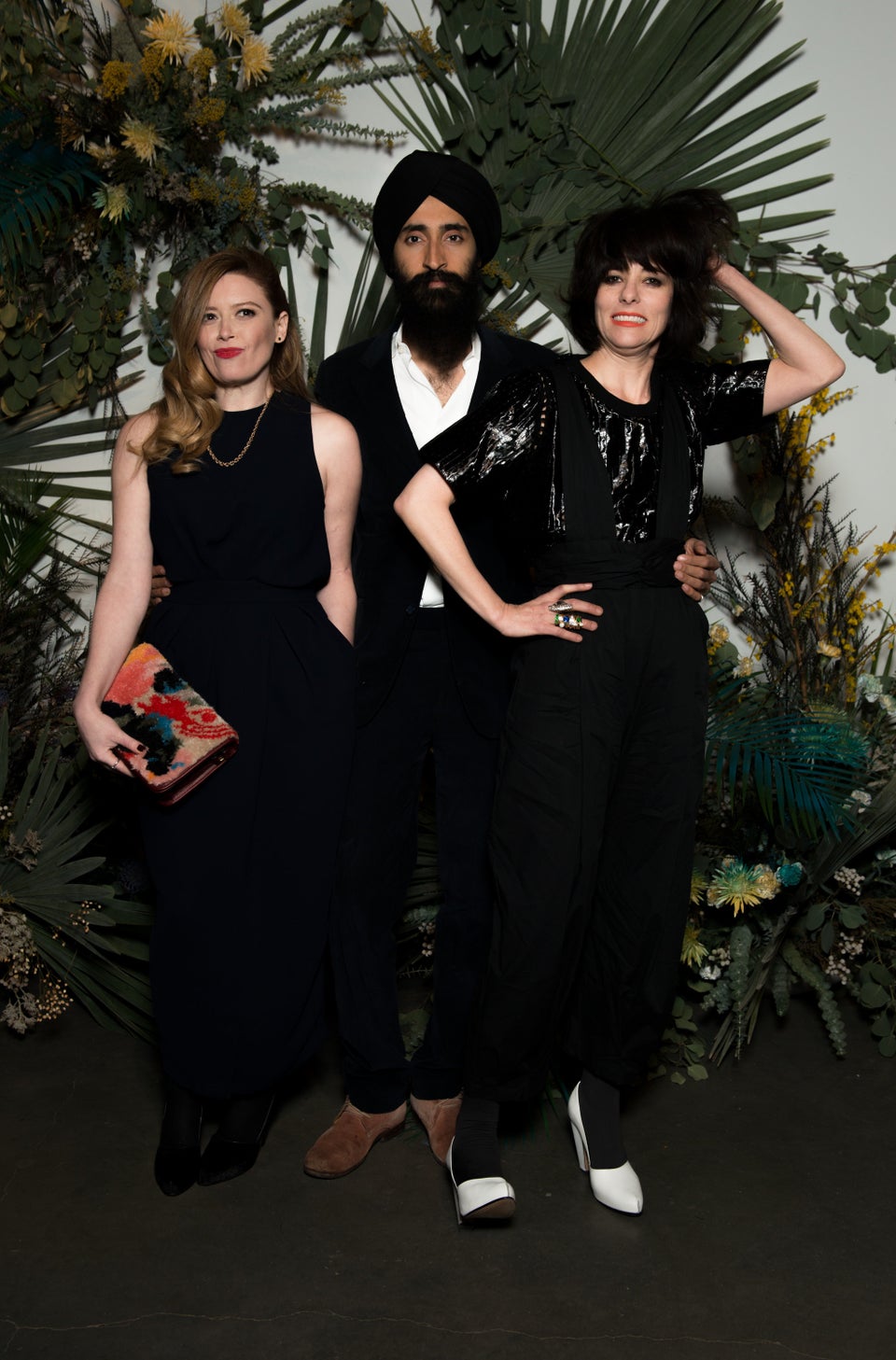 Wendell Teodoro via Getty Images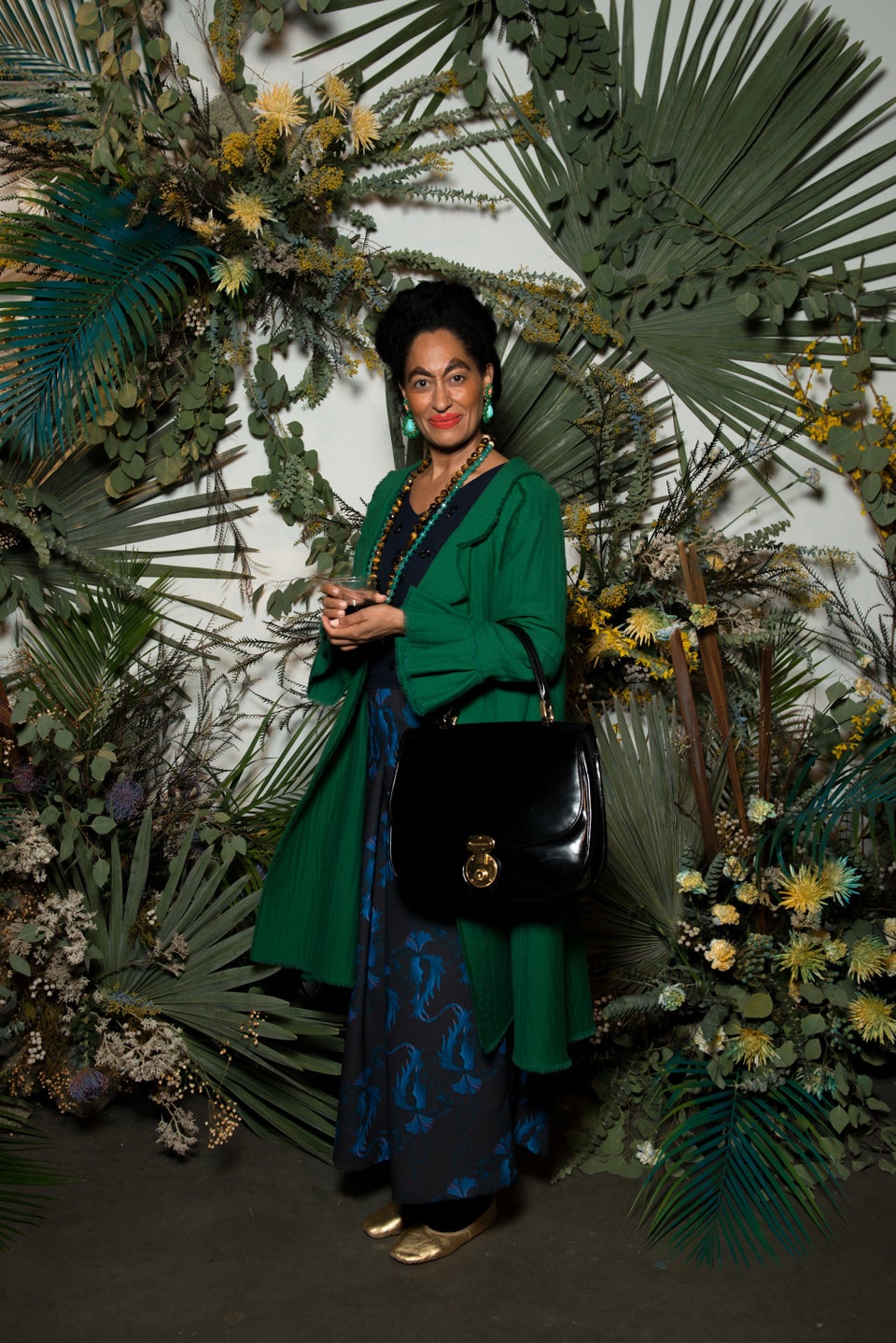 Wendell Teodoro via Getty Images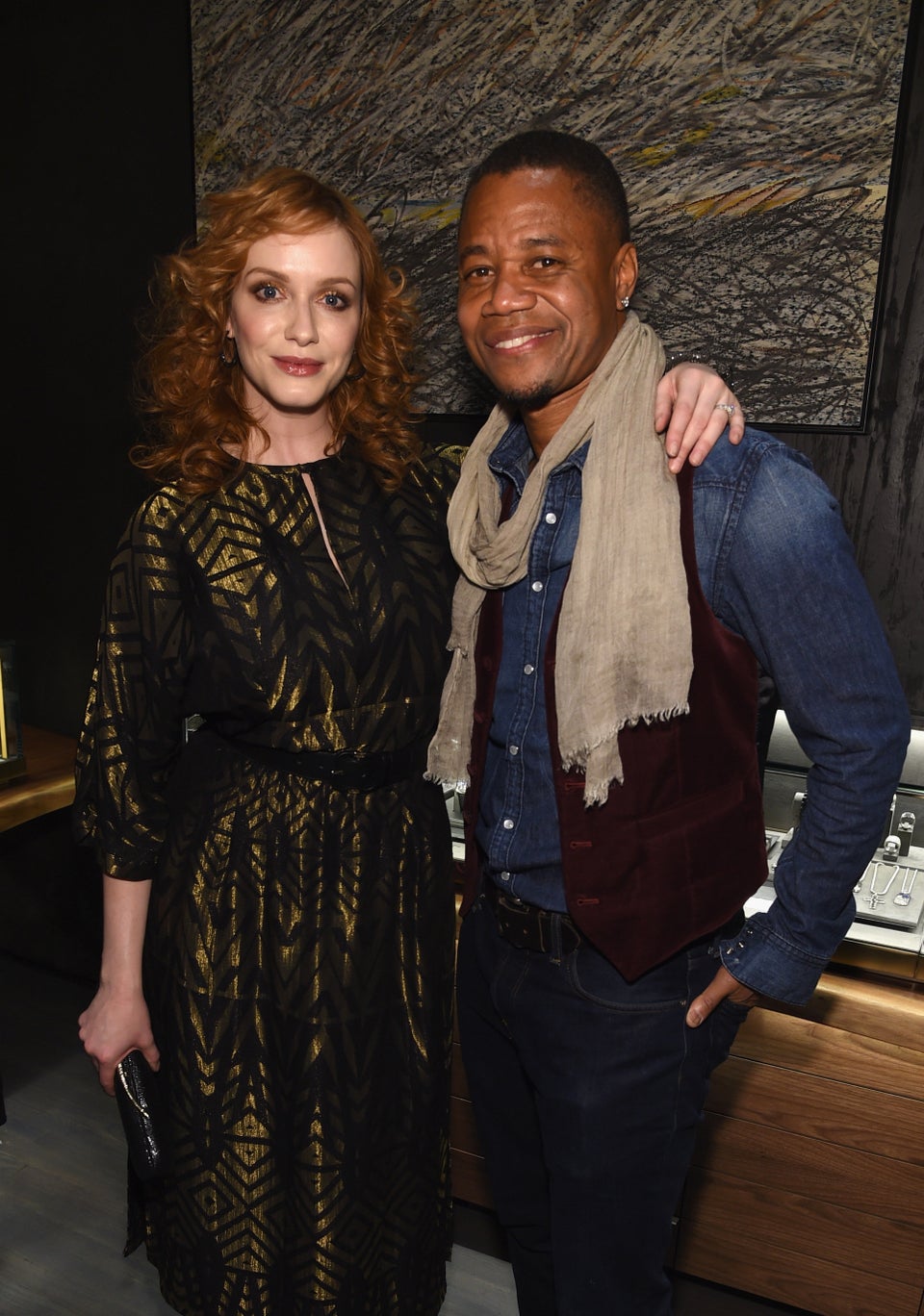 Dimitrios Kambouris via Getty Images
Popular in the Community