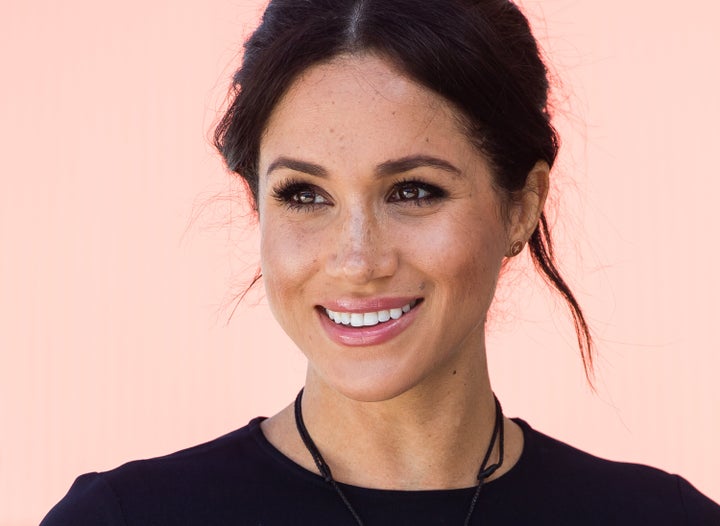 Meghan is one of the fastest rising names baby names for girls in the U.S., according to new data from the Social Security Administration.
The name Meghan rose a whopping 701 spots, jumping from No. 1,404 in 2017 to No. 701 in 2018. It seems undeniable that Meghan Markle, now the Duchess of Sussex, played a role in increasing the visibility of the name. Royal wedding-mania ― and subsequently, royal baby-obsession ― dominated headlines in both the U.S. and U.K. throughout 2018.
Thus, 411 babies named Meghan were born in the U.S. last year, compared with 163 the previous year. The name first entered the Top 1,000 rankings in 1967, peaking at No. 63 in 1985, but it fell off the list after 2012 ― only to now re-enter.
Meanwhile, the more common spelling, Megan, is on the decline, dropping from No. 499 in 2017 to 545 in 2018. It peaked at No. 10, a position it held in 1985, 1992 and 1994.
It's possible the Duchess of Sussex will continue to influence American parents with her choice of baby name. Archie Harrison Mountbatten-Windsor was born on May 6, and although only 207 Archies were born in the U.S. in 2018, the publicity around the name suggests that figure is bound to increase this year.
The names of public figures often climb up the popularity list after appearing in the news more frequently. One of the fastest rising baby names for girls in 2017 was Melania. The U.S. first lady's first name saw the fifth-largest jump in popularity two years ago, from No. 1,650 to No. 930. In 2018, however, Melania fell out of the Top 1,000 rankings.
Other baby names that joined Meghan as fast-rising in 2018 have ties to pop culture. The "Star Wars" character name Kylo jumped up 287 spots, from 1,152 to 865, while Kim Kardashian and Kanye West's son Saint saw his name rise 438 spots, from No. 1,297 to 859.
Rockstar names Bowie and Santana also got a boost, rising 207 and 174 spots on the boys' list, respectively.
The second fastest-rising baby name for girls after Meghan was Dior, à la the French luxury brand.
Support HuffPost
A No-B.S. Guide To Life
Popular in the Community