What a great wedding gift!
A coat of arms has been created for Meghan Markle, now known as the Duchess of Sussex, Kensington Palace said Friday. It includes a few references to California, where Markle was born.
The blue on the shield is in honor of the Pacific Ocean and the yellow stripes symbolize the California sun, the palace said in a statement. The coat of arms also features golden poppies, which are the California state flower, and wintersweet, which is found on the grounds of Kensington Palace.
"The three quills represent communication and the power of words," the statement added.
The duchess worked closely on the design with Thomas Woodcock, Garter King of Arms, the palace said.
Prince Harry and Markle were given the titles of the Duke and Duchess of Sussex on their wedding day. It was the first time someone was made Duke of Sussex since 1801.
Royal news doesn't stop at the wedding. If you want to continue receiving weekly royal family news after the wedding, subscribe to HuffPost's Watching the Royals newsletter for all things Windsor (and beyond).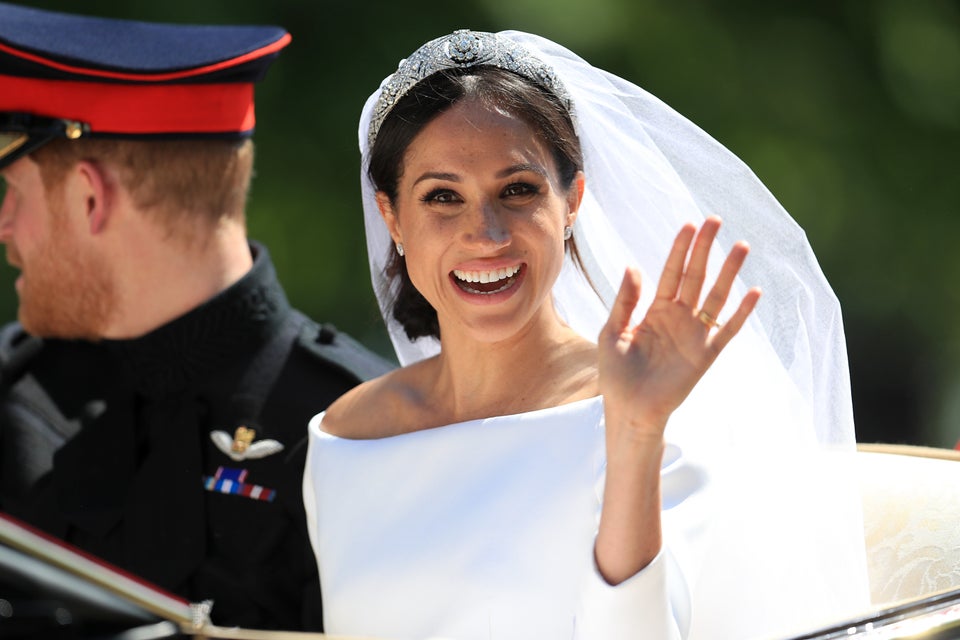 Royal Wedding of Prince Harry and Meghan Markle